03.05.2021
Style & Beauty Diaries:
April 2021
Guys I'm truly exhausted! In England beauty and hair salons have reopened, the shops have sprung to life and work outside the home office has started to reawaken - quite honestly I didn't realise just how exhausted I would feel.
I've been so eager to book some treatments in at my favourite places, head to a quiet brunch with Alex and even head to a covid safe photoshoot or 2 that I just didn't think about how mentally tiring such a big change it would be. I feel over stimulated beyond belief and actually I've been enjoying a few quiet days at home even when the opportunity to do something else has been offered! 
I think what I've realised, as with every time restrictions have been been lifted or changed is that everyone should move at a pace that's comfortable for them. It's completely okay to feel anxious, overwhelmed and tired as well as excited, eager and full of joy! 
Here's to doing things at your own pace :) 
April 2021.
This blog post & shop widgets use affiliate links. 
Affiliate text links are marked (ad). 
Some of the items in these images were gifted/loaned.
Shop all my current outfits here. 
Catch up with all things Frowhome here.
Catch up with all things Boe here.
Read the disclaimer about affiliate links & PR products/gifting here.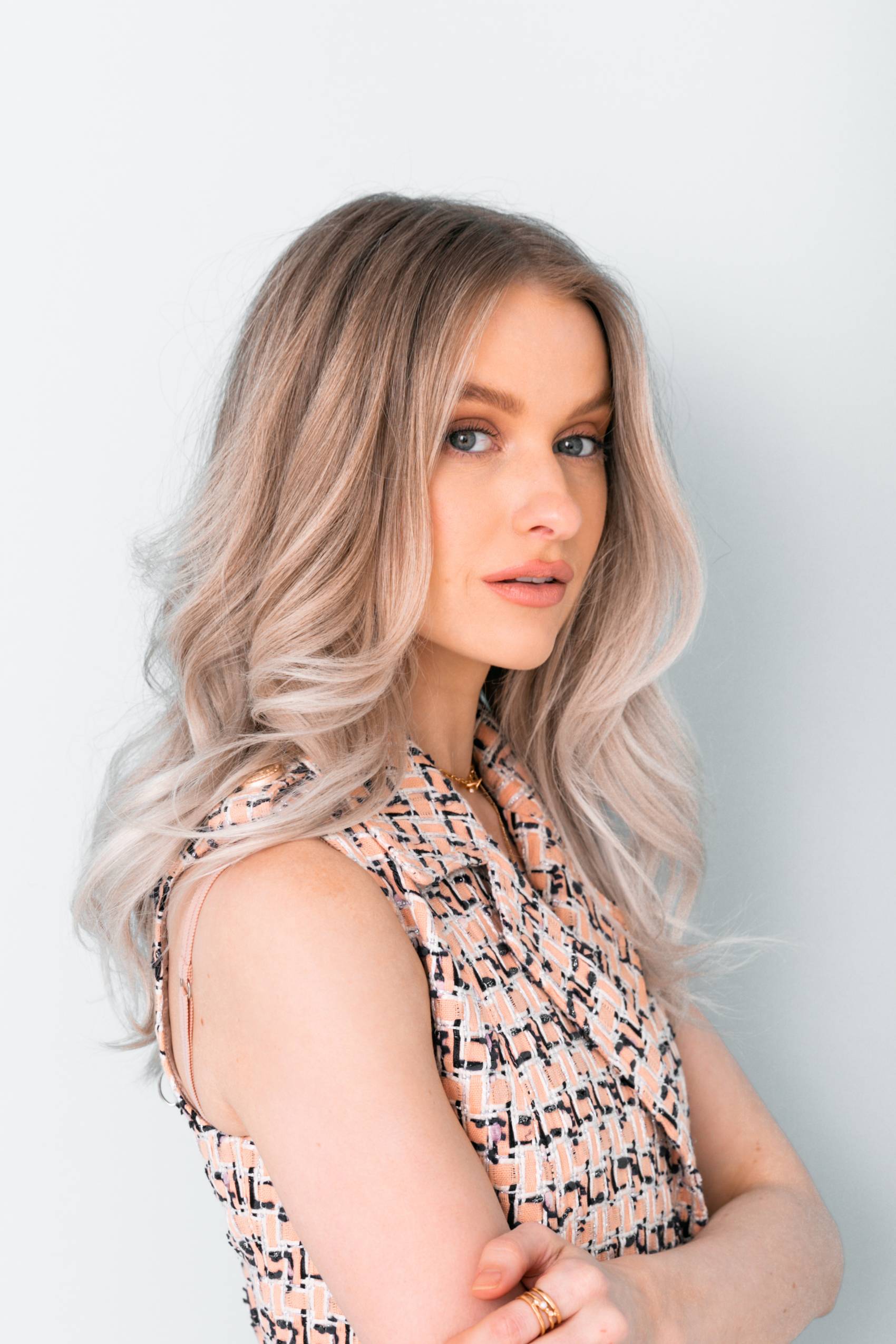 The Huge News
Did you hear the news about Inthefrow x Holland Cooper?
To be the first to know all the details sign up to the waitlist here.
The Frowhome Update
We've unbelievably almost been living at Frowhome for 2 years now
and so I uploaded a little renovation update here. 
The London Trip
We took sweet Boe on his first ever trip into London
and you can see more images and shop my look here.
The Pamper Routine
After perfecting the ultimate pamper routine over lockdown
I shared all my favourite products and brands in a post here. 
The Beauty Discount
The amazing team at Code8 Beauty have set up a discount code
so you can use FROW15 for 15% off the entire site here. (ad)
(Not an affiliate code just a lovely gesture by the brand!) 
The Just Because...
Because sometimes we just need to see a stunning new bag right?
You can shop this see this Bvlgari x Mary Katrantzou beauty here. (ad)
The Instagram Reels
The biggest thank you as always for all of your amazing engagement on my Reels - I'm honestly in such a positive head space right now! I hope you're loving all the style, beauty and Boe content as spring brings change :) 
Sign up here for a weekly catch up of everything Inthefrow