28.05.2021
Spring Summer '21
Is Live!
Today is finally the day and I'm so excited to share that the Inthefrow x Holland Cooper Spring Summer '21 capsule collection is now live and available to purchase! 
I simply can't thank Jade and the entire team enough for wanting to go on this journey together, it truly feels like the start of the most incredible project together and I cannot wait to see where this first step into collaborating together takes us. 
If you'd like to know a little more about this first of it's kind collaboration (for both myself and Jade!) and also see some gorgeous behind the scenes shots Alex captured, feel free to head to my previous post here. Or if you want to see some more of the amazing imagery shot for the campaign itself and how we styled the pieces, then keep scrolling and let me know which look is your favourite! 
2021 feels like it has so much excitement in store for so many of us and I'm so thrilled to celebrate this first milestone with all of you who have made opportunities like this possible, not just for myself but for my entire team.
I'll forever be grateful x
This blog post & shop widgets uses only affiliate links. 
Affiliate text links are marked (ad). 
This blog post is not sponsored nor part of my commercial commitments.
Read the disclaimer about affiliate links & PR products/gifting here. 
Look One
The ultimate smart casual look featuring the Double Breasted Blazer in Anniversary Pink. Teamed with the darkest indigo denim in the must have cut of the season - along with a classic white shirt in sustainable Tencel suitable for every occasion.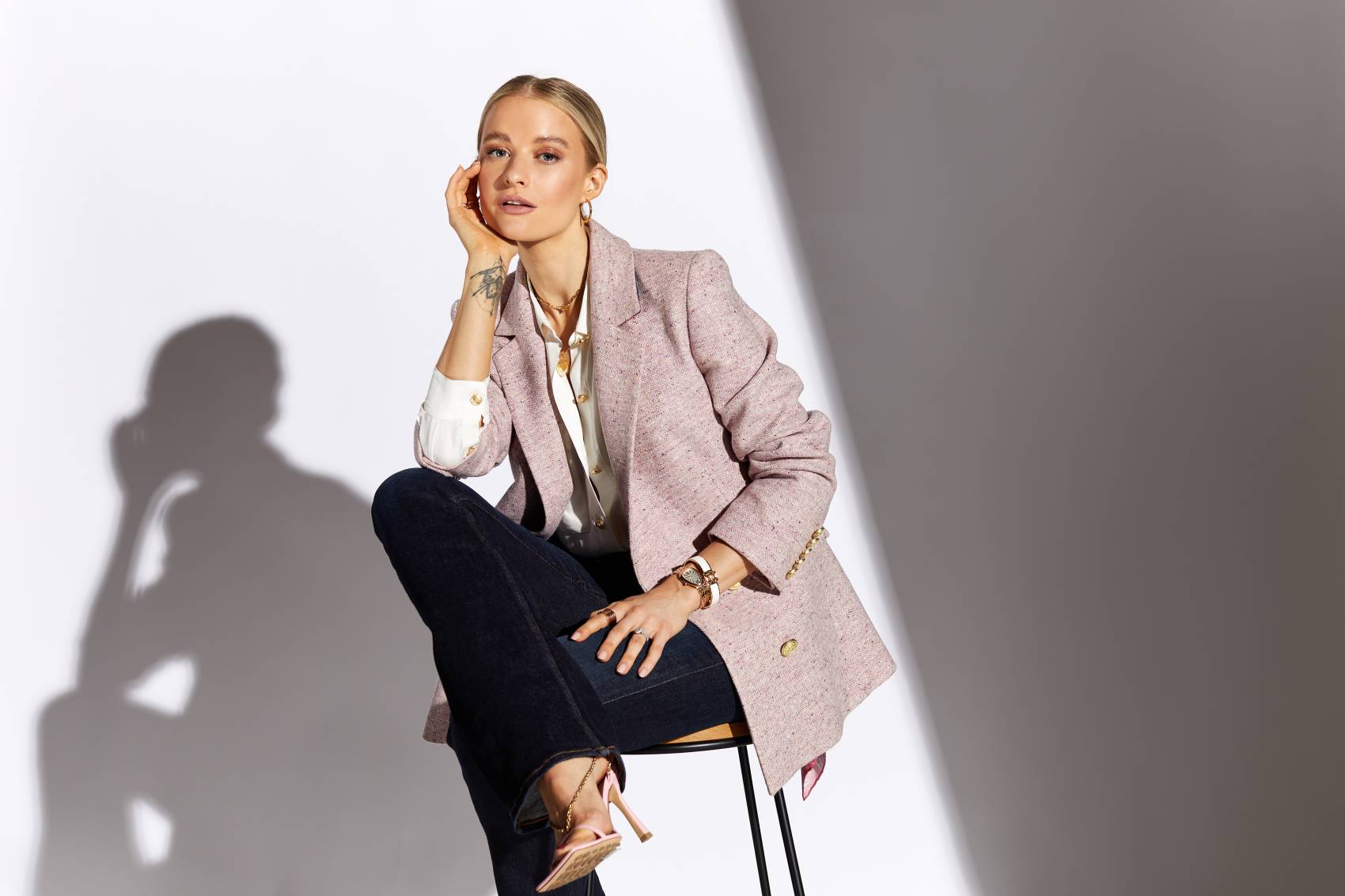 Look Two
The perfect 'out out' style featuring the Chelsea Dress in the limited edition Victoria colourway. Styled with a statement HC logo waist belt to tie in with the deeper hues of the material and simple jewellery choices to allow this one of a kind dress to shine.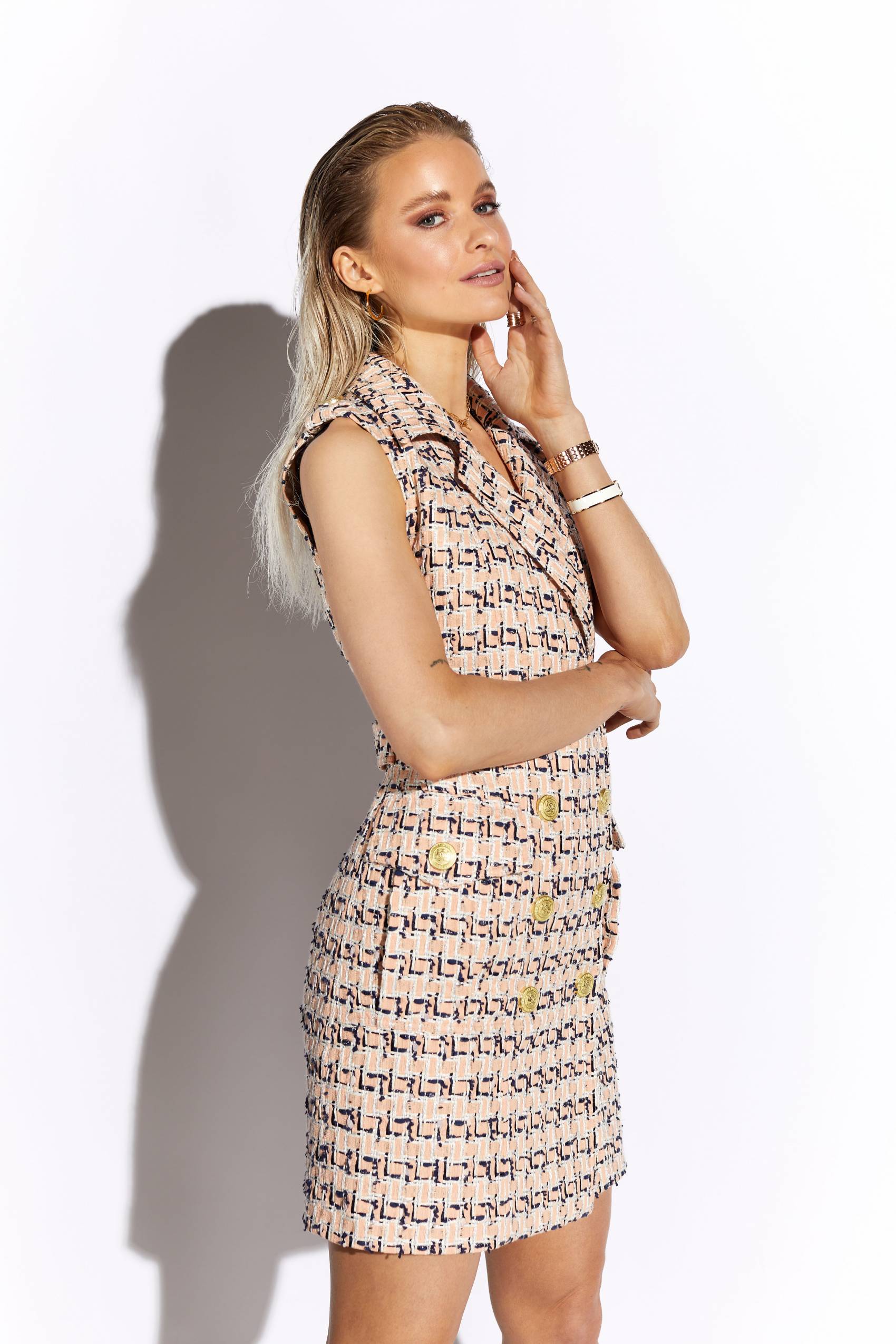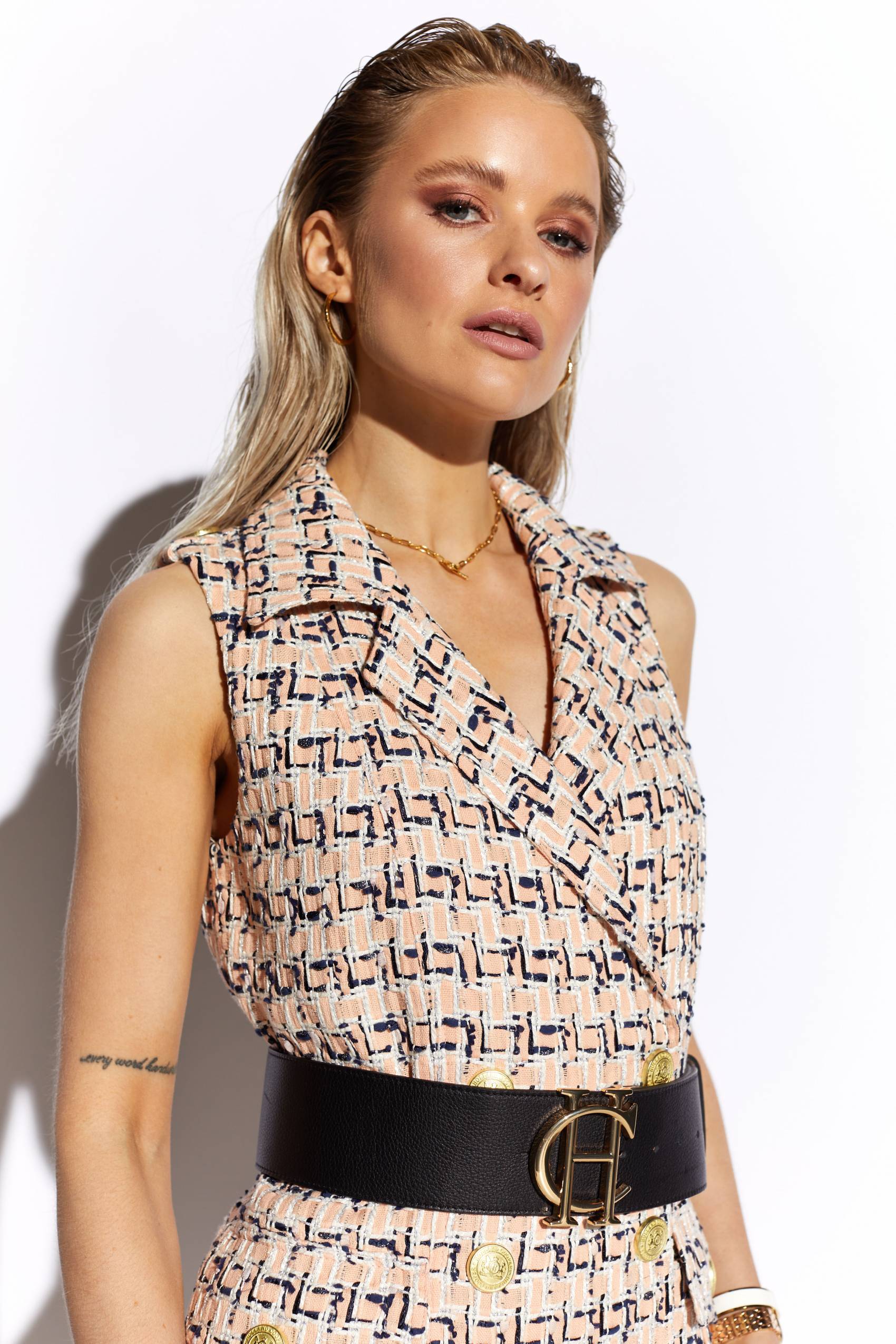 Look Three
The strong girl boss styling featuring the Double Breasted Blazer in Camel. Paired with the matching high rise shorts to nod to the spring trend of shorts suiting and of course the newest HC sunglasses for that extra on trend addition. 
Look Four
The prettiest two-piece look featuring both the Double Breasted Blazer & Chelsea Dress in Anniversary Pink. Teamed together these two pieces are the ultimate in pretty in pink styling. Sometimes the simplest of looks are the most sought after.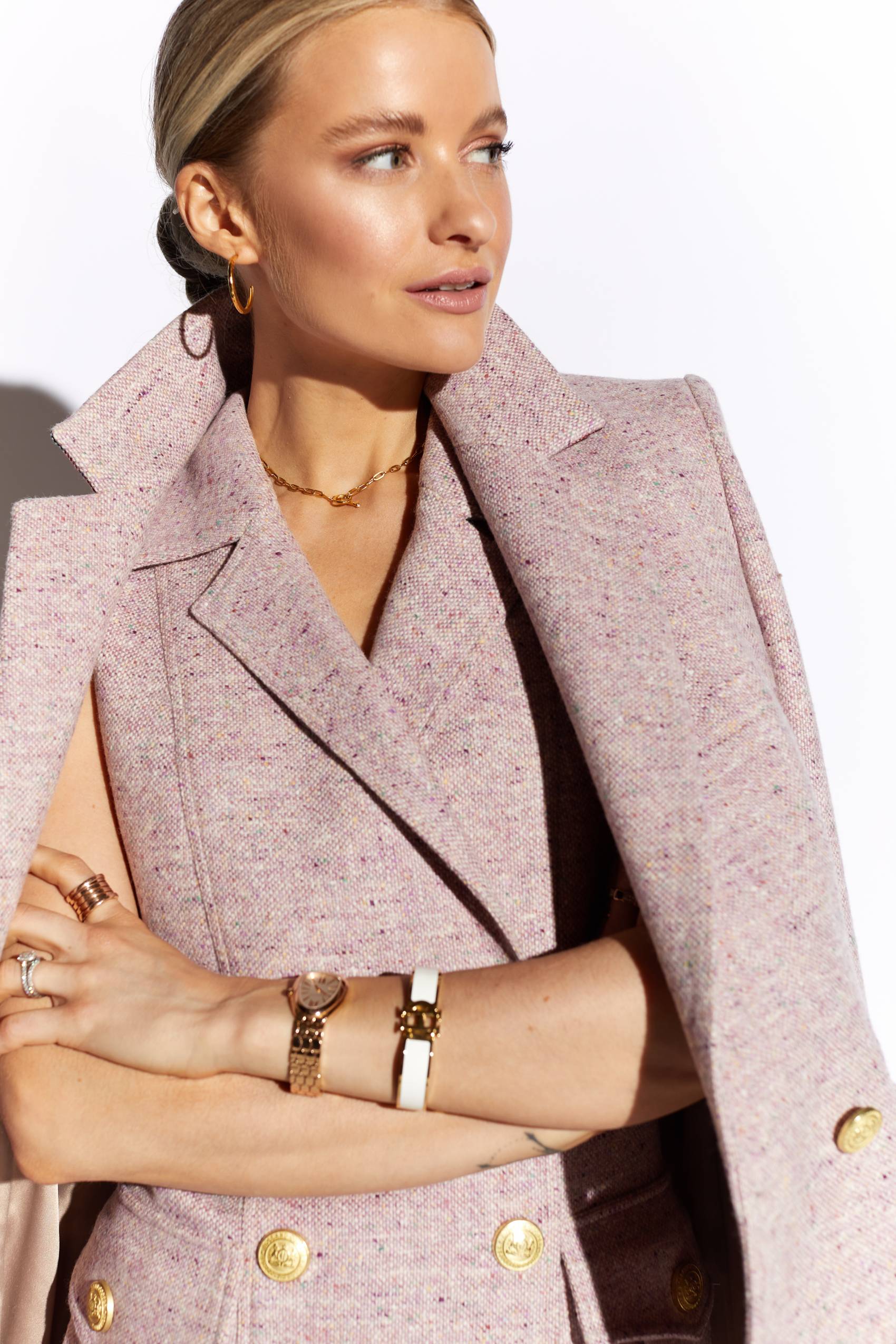 Look Five 
The totally on trend style featuring the Double Breasted Blazer in Camel. Teamed with pieces that let the blazer sing as a contemporary take on tailoring. High waisted trousers, a slinky knitted bralette and the sleeves rolled to perfection.
Look Six
The everyday dinner date look featuring the Double Breasted Blazer in Anniversary Pink. Teamed with spring summer white skinny jeans to allow the pink to pop and the simplest of basics to give the limelight over to the beautiful gold detailing.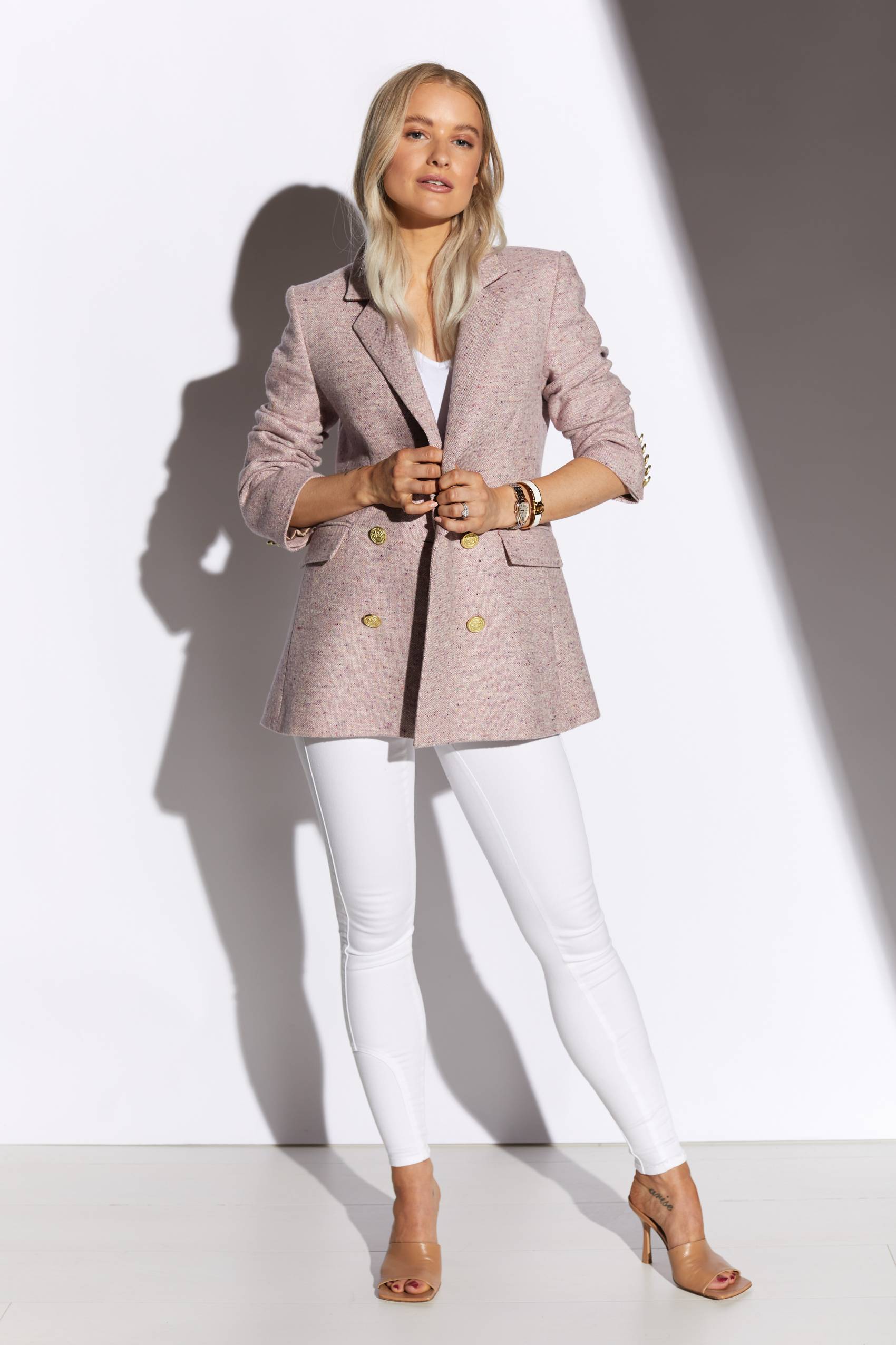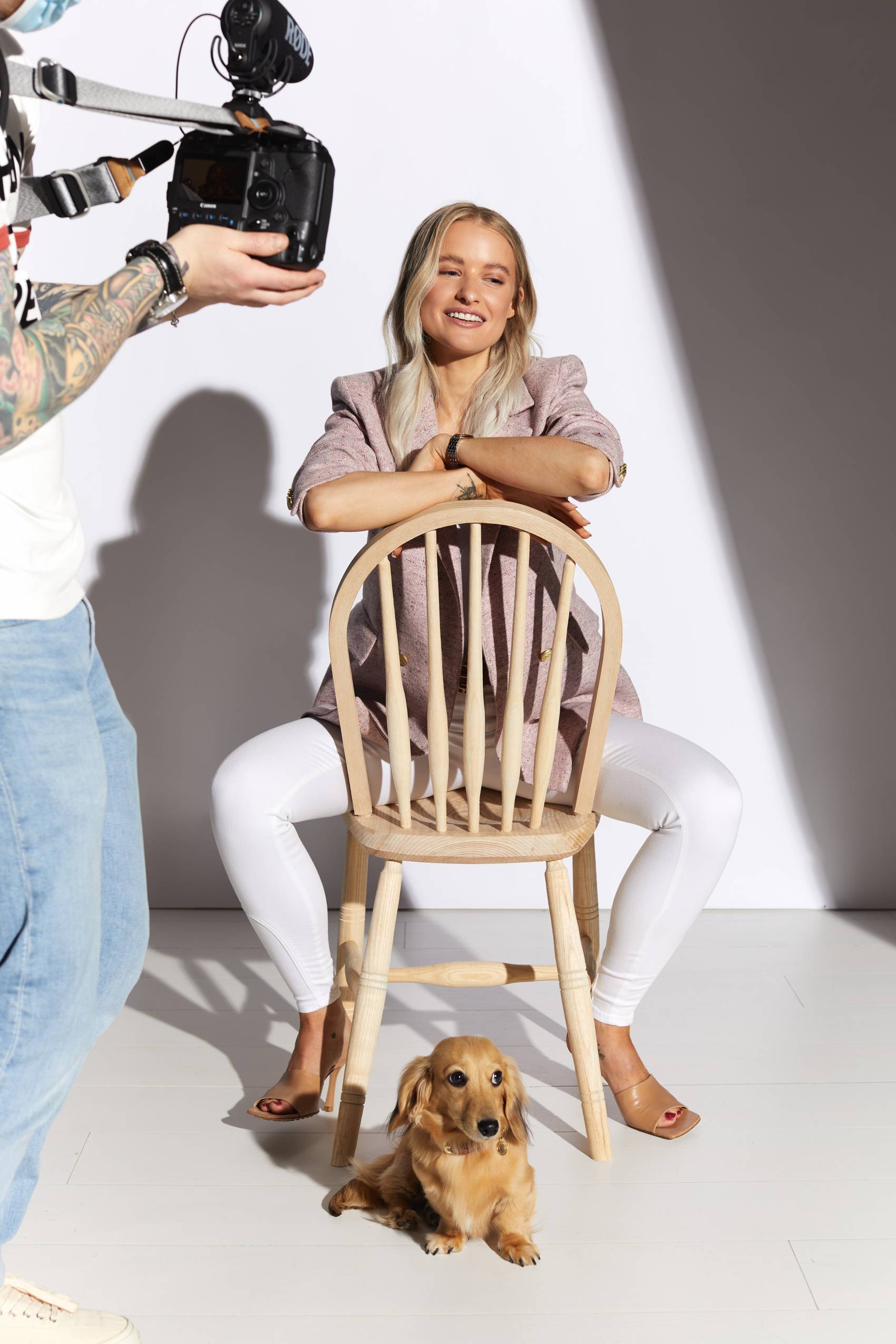 From conception to design, from sampling to illustrations, from photoshoot to launch - this has been a phenomenal adventure for me. I feel utterly blessed and overwhelmingly grateful to have been able to take this new step forwards in my career and to be able to share all of it in such detail with you. These hand cut, handmade pieces brought to life in England from beautiful wools woven in Scotland, are such utterly special things to have brought to life. To collaborate with a brand and an owner who bring so much passion to their creations makes me incredibly privileged and wonderfully lucky.
Thank you for everything guys x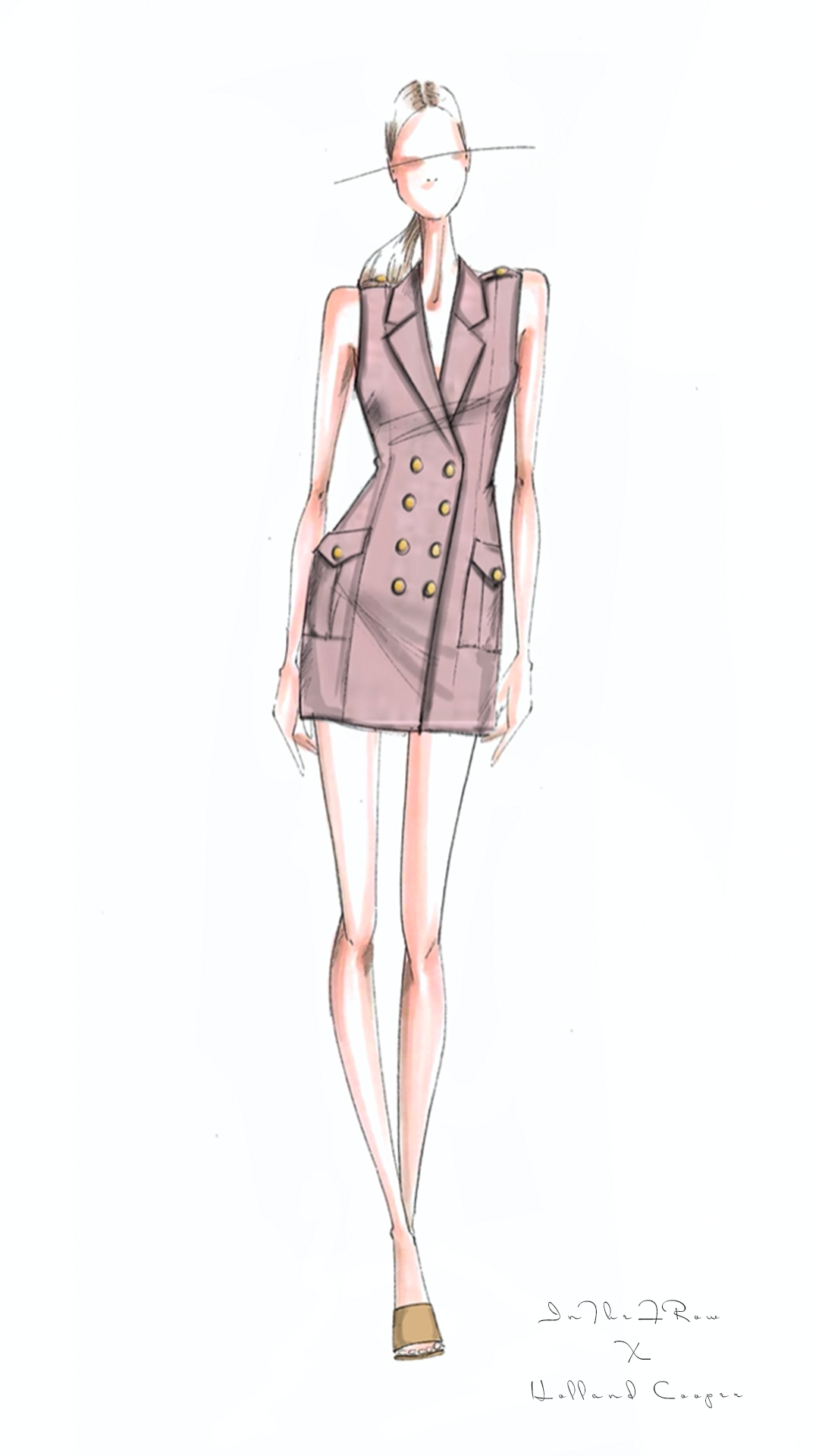 Sign up here for a weekly catch up of everything Inthefrow