21.04.2021
Saying Goodbye
To Burn Out
Oh hell there, it's me - the self confessed queen of burn out and overworking.
The person that works non stop, for longer hours than her brain can take and when a break does eventually appear on the horizon, I come down with an exhaustion related illness. The person that equally tries to avoid the feeling of burn out but also for many years has seen it as a marker of hard work and success. 
But why?
Why have I and so many others I know subconsciously added burn out as something to achieve? Why do we know how terrible it is for us but we find that without reaching that extreme marker, we feel we might not be working hard enough? Why am I only just realising there are so many other markers for success? 
Here's what's on my mind recently...
This blog post & shop widgets use affiliate links. 
Affiliate text links are marked (ad). 
The shirt & jewellery in this imagery were PR products/gifts. 
Read the disclaimer about affiliate links & PR products/gifting here. 
As my team has grown and as my business has developed, I've learnt a very important lesson about letting go of certain aspects of my job. Delegating certain roles I no longer have the hours in the day to tackle, letting go of certain aspects of my career I know I don't need to have a hand in and trusting others to help me achieve my goals in a healthy, productive and organised manner. I reached a point a few years ago now where I needed help to run my business and also to stop myself from hitting that point of burn out that we all seem to get to eventually. It's been a huge learning curve over the years to let go and trust but it's one of the best decisions I made as a self employed business owner, with only so many hours in a day and goals to reach. 
The big issue I still encounter though is learning to balance my work and personal life so that each portion is nurtured and looked after but also so that I have time to dedicate to each in a healthy way. I have a problem with burn out but it almost feels like an addiction to say I struggle not to see it as a marker for my own success. I feel like if I get to the end of a working week and I've been pushing for longer than I should have and I'm anticipating the weekend as an excuse to rest finally, then it must have been a success. But at what cost? Bad sleep? A foggy brain? Broken routine? Feeling exhausted? Why am I and so many others using burn out as a marker for success? Surely we need to stop this never ending circle before we impact our mental and physical health permanently. 
I don't know if it really is but I often feel that my burn out issue stems from the fact I pride myself on working hard. Working hard, saying yes, impressing people, going above and beyond, standing out from the crowd - but although all these things are a point of pride, they shouldn't ever really come at the cost of burn out. And deep down I know that, but stopping it from happening is the hardest step. It's so difficult to find that balance and I know so many of you agree too, whether you're self employed or not. Whenever I chat about the aim of a work/life balance, stopping seasonal burn out at intense times of the year and trying to stick to a routine that benefits every aspect of my life, I always receive a chorus of messages from people who are struggling with the same. We have goals we want to achieve and we know that entails hard work at the highest level but maybe saying no, experiencing a few failures, creating boundaries and knowing when hard work is tiptoeing into burnout territory, is actually a much better way to work. I guess it's why the term working smarter as opposed to working harder appears so often across social media now, it's definitely one to remember and to try to utilise.
One of the biggest things I'm learning when it comes to recognising my own limits with work and life, is that it feels like a very circular set of steps to experience. I can often in hindsight see where I've hit my limit, where my productivity has wained and where I've lost the routine that I know works for me. The routine that I'm so privileged to be able to experience but one that I often find hard to keep control of.
For me it looks like this:
- Finding success in a productive balanced routine.
- Discovering the excitement of a new goal.
- Working hard towards that goal.
- Working long hours that don't always equal productivity.
- Working hours that break my balanced routine.
- Hitting a wall of exhaustion mentally & physically.
- Feeling too foggy to work hard.
- Needing to get back to the first step of a balanced routine.
It's that first rush of excitement towards that new goal that seemingly takes hold and I run head first into all of the great things that I love about my job, only to not realise just how much I've worked in a week. How much the balance has moved, how much work is weighing on me and how much that 'hard work' has transformed into work that isn't the most productive. As humans we're only capable of so much and definitely only capable of working non stop for so long. It's taken a long time to even recognise the habits I have that don't work well for me and now it's time to work through markers of success that don't involve heading for burn out. I'd love to know if you've had the same feelings engrained in you over time and if you experience burn out in the same way too? Almost like we've been taught that success has to come at a price and really we just need to learn how to balance each aspect we hold as important to us. How do we continue to work smarter and not just harder? I'm over being the person who celebrates too much work and never taking a break, as a marker for being successful.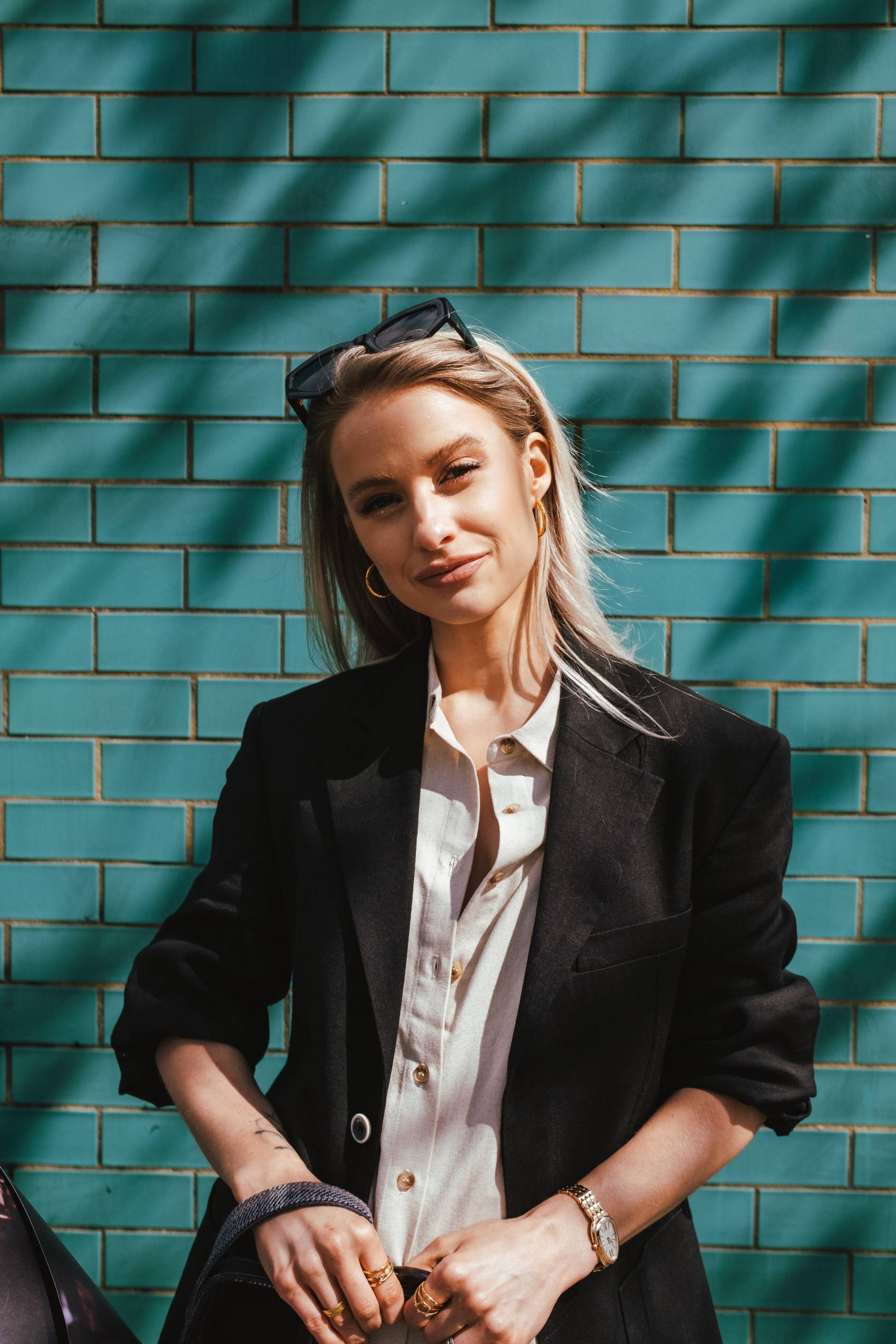 PS - I finally got my nails done and I feel like an entirely new human! I booked in at a place a little closer to home and somewhere new to me and I just love the outcome - you can check out The Hot Blend here. I opted for gorgeous silver/chrome butterfly tips with a super short nail to strengthen and let them grow after almost a year of at home manicures and not enough love! 
PPS - These beautiful flowers were purchased from the gorgeous Wild at Heart :) 
Sign up here for a weekly catch up of everything Inthefrow