05.04.2021
Wedding Guest
Looks for Spring
Of all my fashion month looks this season, this Versace one was most definitely the one that screams spring! The pastel shades, the fun accessories, the joy in the styling - it's got me craving every ounce of sunshine possible. 
With spring comes not only the promise of some sunshine (I mean it is still the UK, perhaps it'll only be a little sunshine haha) but the possibilities of weddings too! Last week by request I shared 30 Alternative Wedding Outfits for Non Traditional Brides that you can head over to read here but if you're not the bride, then maybe you'll get to celebrate as a guest instead. 
Whether you're a classic floral dress love, a non traditional suit wearer or a spring jumpsuit fanatic here are some beautiful options for any budget that hopefully you'll love, that will adhere to any dress codes and also get to wear again! 
Happy wedding season guys :) 
This blog post & shop widgets use affiliate links. 
Affiliate text links are marked (ad). 
The outfit featured in this imagery was a PR loan.
Read the disclaimer about affiliate links & PR products/gifting here. 
High Street Picks 
Of course before you start shopping for the perfect wedding guest outfit, definitely have a chat with the happy couple first of all incase they have a dress code they'd love people to follow. After all they might have a beautiful scene in mind where all their guests are dressed in black and white for a formal wedding, head to toe in pastel shades for a garden party get together or a traditional church wedding were certain respectful rules need to be adhered to. If your budget is more in the high street realm and you'd like to pick a piece that's perfect for wearing after the big day too, I'd most definitely stick as close to your usual personal style as possible, as well as taking versatility into account. Perhaps a beautiful floor length maxi would also double as a great summer holiday look (fingers crossed!), a stunning floral skirt would be able to be dressed down later in the season (swap a slinky cami for a casual white tee) and a chic colour block number could also be the perfect summer BBQ option (just add some on trend slides and a casual cardigan). 
Premium Looks 
When thinking about choosing a wedding look for a friend or loved ones big day, this is my ideal shopping realm. I tend to find you can get not only some beautiful statement pieces you'll want to wear again and again (very important for anything you spend your hard earned money on no matter the occasion) but you'll also find some incredible quality clothing too. Luxury materials don't have to cost luxury prices and some of my favourite brands prove that from experience. With a budget somewhere in the middle a great premium retailer will give you so much for your money. Think about investing in a beautifully cut light suit (the ideal mix and match staple for any wardrobe), a well tailored jumpsuit (that you can style with the majority of your most worn shoes) or maybe an intricately detailed dress (that will work for so many occasions to come!) - versatility is the key no matter your budget! And if you've ever been swooning over adding a unique yet timeless Self Portrait dress into your collection, maybe now is the time...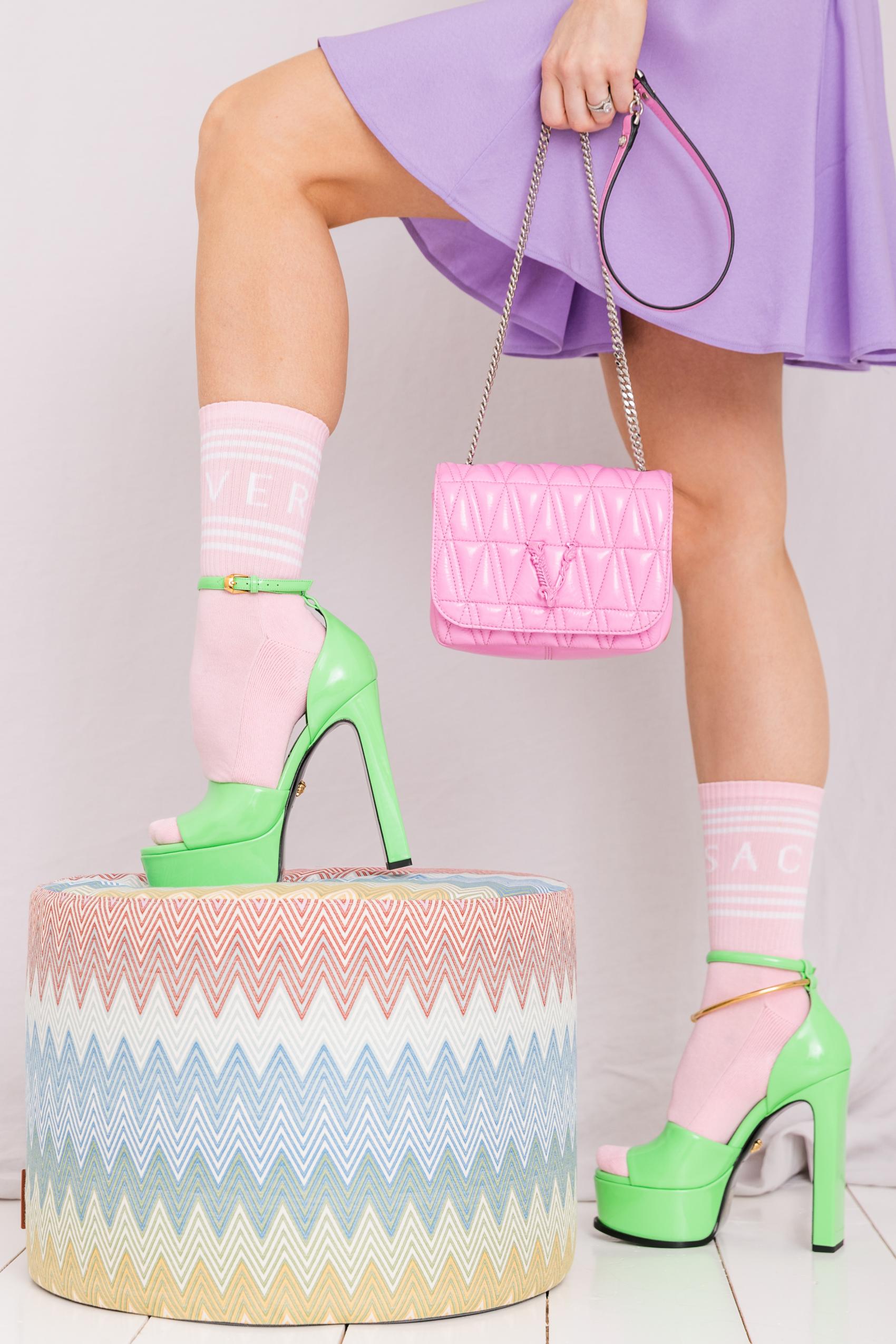 Designer Outfits 
If your budget is a little higher and you're a luxury lover like me, then maybe a special occasion dress like shopping for a wedding guest dress, means heading to some of the best designer retailers right now. Mytheresa, Farfetch, Net-a-Porter, Selfridges, LuisaViaRoma - the list goes on and your choices are endless. You'll often find entire sections dedicated to finding the right wedding guest look as well as beautiful statement accessories but as always no matter the budget make sure you add something to your closet you'll cherish! Perhaps you'll need to search for a dramatic maxi dress for a wow European wedding later in the season, a perfect in every way floral midi that feels appropriate for multiple big days once you switch up your accessories or a chic flowing jumpsuit that makes for the perfect holiday addition too. One thing a designer choice will give you is an opportunity to invest in a piece you'll want to style for years so opt for something that truly brings you joy! 
Huge thank you to the team at Versace for loaning me this incredible look on the occasion of their AW '21 show - I feel very grateful to have gotten to experience the show virtually again this season and can't wait to be back in Milan when it's safe for us all to do so! 
Sign up here for a weekly catch up of everything Inthefrow