26.03.2021
Spring Looks for
Him & Her
This blog post is a paid for advertorial in collaboration with Mytheresa. (ad) 
I'm so thrilled to be partnering with Mytheresa again, one of my favourite online retailers to bring you a look at some of the must have spring trends that transcend both their Mens and Womens offerings. 
I most definitely have a habit of using Alex's wardrobe as my own second closet because one of my best kept secrets, especially for more casual clothing, is to shop on the Men's sections of my favourite retailers. 
From cosy knitwear to oversized shirts and from actual boyfriend tees to the best accessories - shopping in the Mens section doubles your opportunity to find an on trend treat or if you're like us, even try out some matching looks! 
So if you've never shopped on the 'other side' of the Mytheresa website, now is the time to take the plunge but be warned, you're most certainly going to want to try out some new brands, spring trends and amazing pieces you may never have done before. 
Happy spring shopping guys! 
This blog post & shop widgets use only affiliate links. 
The looks featured in this blog post are PR products/gifts. 
Read the disclaimer about affiliate links & PR products/gifting here.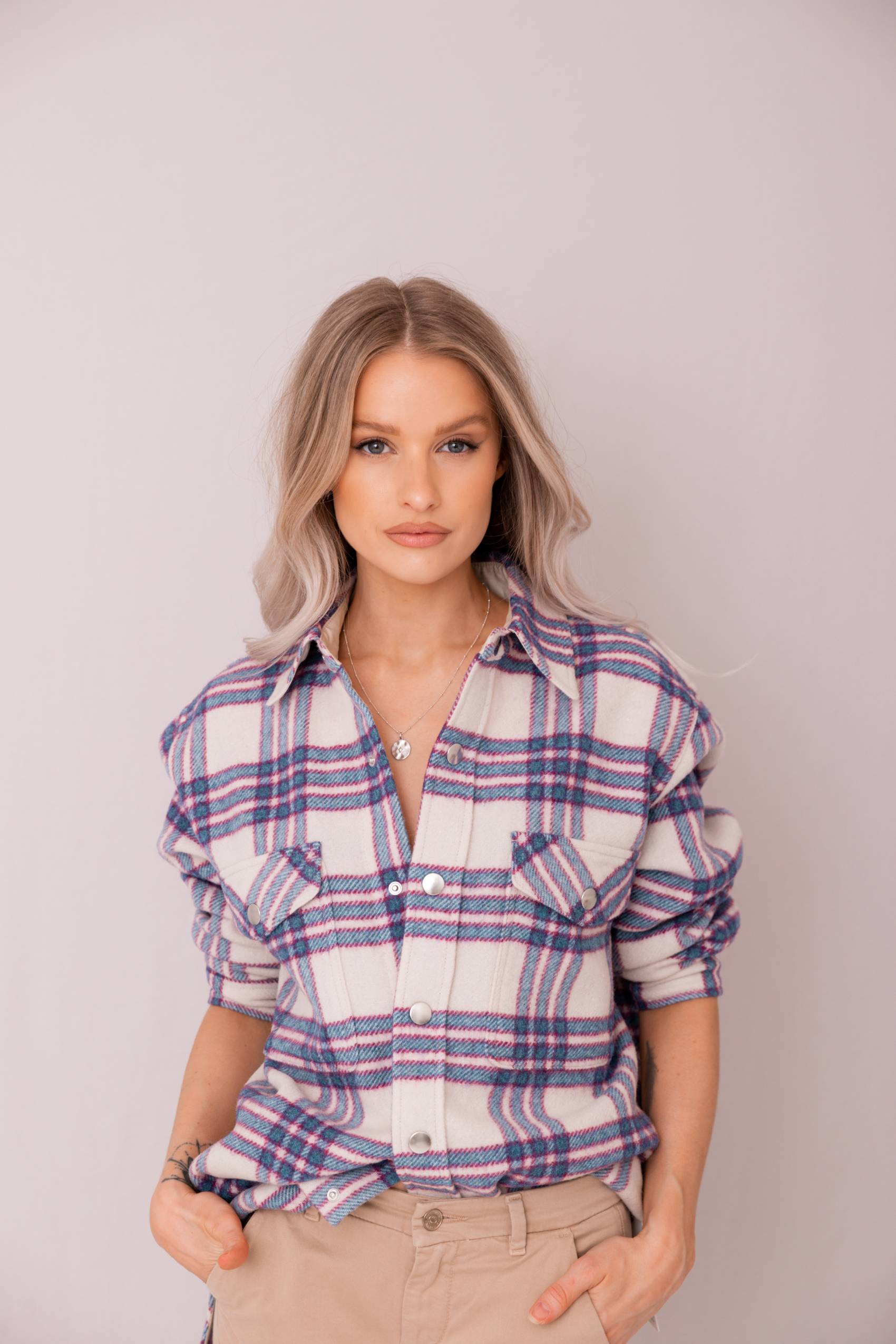 The Oversized Shirt 
If there's one piece in particular I love to steal from Alex's wardrobe it's an oversized shirt that nods to the casual 'shacket' trend we've seen transcend the last seasons. Think oversized shapes, button down pockets and versatile enough to be worn as outerwear in early spring or even a shirt dress in early summer, if you choose the perfect transitional length. An ideal trend led layer that I think looks as good on me, as it does on him because we both love the trend for our closets! The great thing is you can opt for whatever pattern, colour or material you love to keep the styling unique to you. I always say the best trends are the trends you can make your own and this is the ideal example! Checked flannel like these amazing matching Isabel Marants(ad), western denim, 70's corduroy or even faux leather - they're all incredible and new in at Mytheresa across some of our favourite brands. 
Top Tip! Make sure you head over to the Men's section on the Mytheresa website and check out some brands or fits you may not have previously thought about. For casual trends like the oversized shirt/shacket you might find a length, colour or even a material (those corduroy textures!) you'd love to integrate into your wardrobe as a go to layer!
The White Sneaker 
Nothing says cool like a crisp white sneaker that fits perfectly into either of our wardrobes and compliments a multitude of styles. Whether you're shopping, dog walking or lusting over your other halves style picks, a white sneaker is the epitome of effortless style. Some of my favourite brands have reimagined the style for spring summer '21 and so many of the iterations embrace a beautiful balance of the now iconic logo trend and evergreen streetwear. The best way to add the crispest white sneaker into your own wardrobe this season, no matter if you're going for a luxury label like See by Chloé (ad) or a more affordable brand like Veja (ad), is to opt for a white sole too. This monochrome look is the key to cool for spring '21 and the difference between any white sneaker and nodding to the newest footwear trends.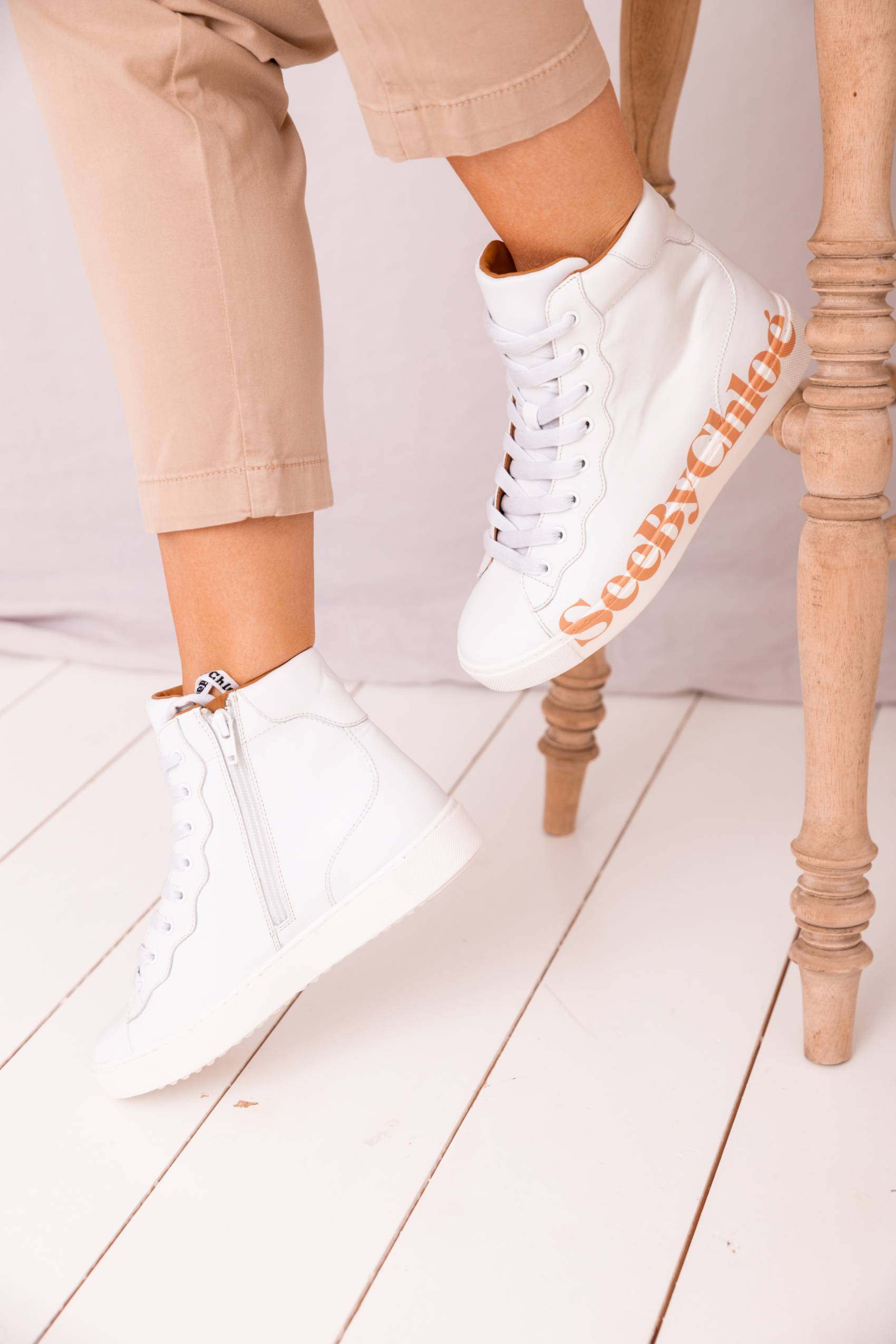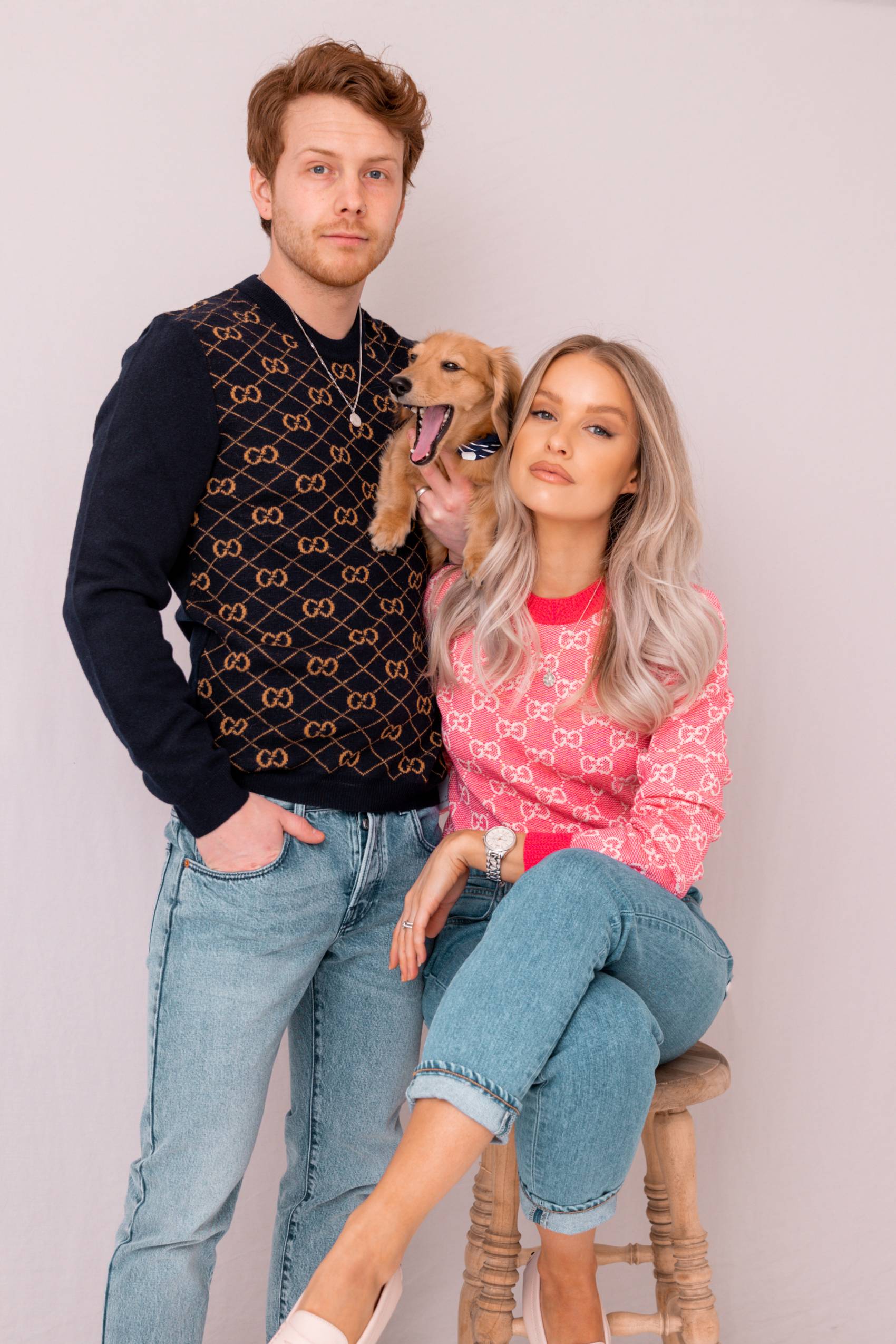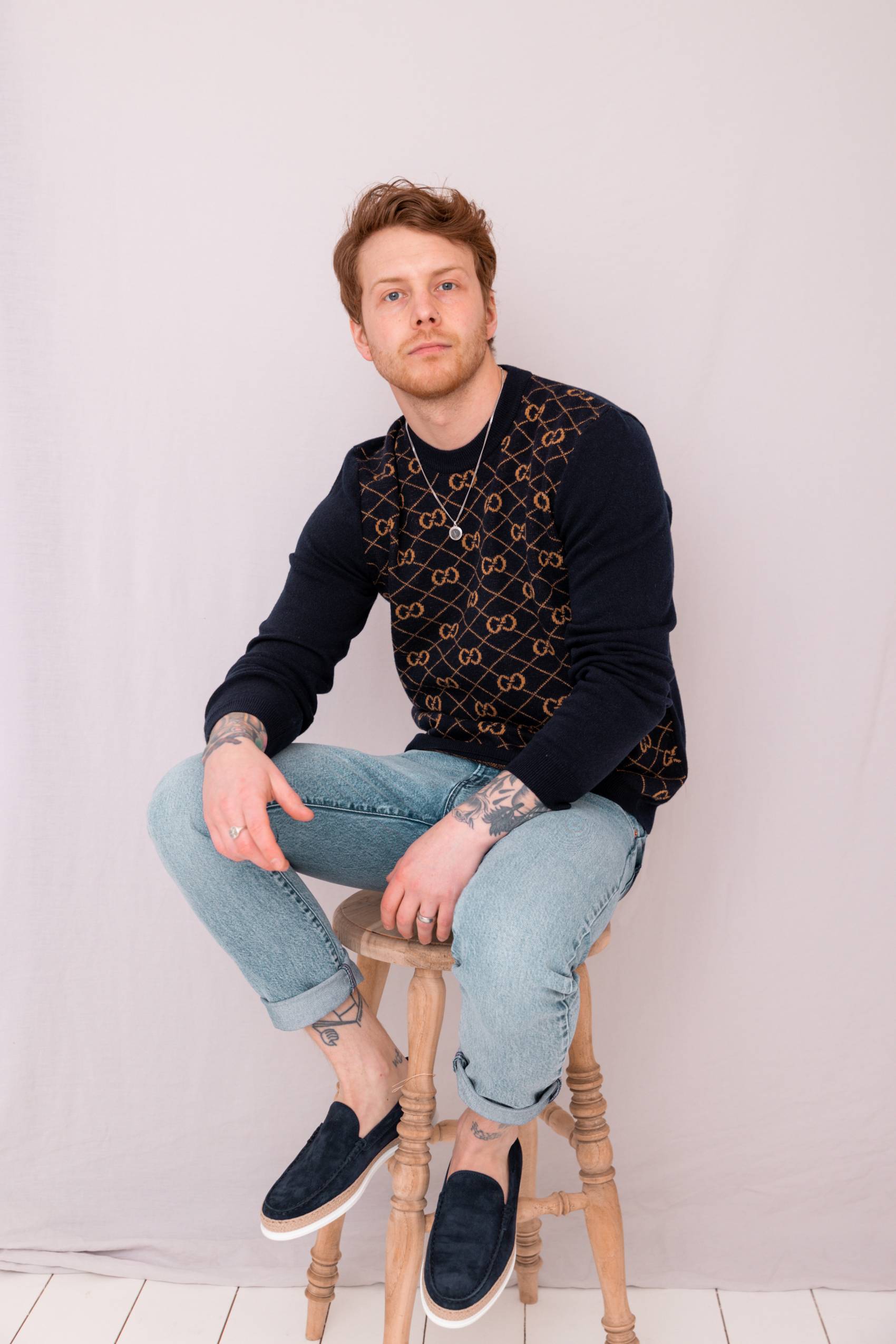 The Logo Knit 
Adding a logo knit into your new season wardrobe can be the perfect transitional piece to take you through into the spring season. A layer that adds a little warmth along with lashings of cool until the sun really truly makes itself known again. From Gucci to Fendi and from Balenciaga to Givenchy - designer brands are making statements again this year with their no nonsense street wear inspired pieces. Even if you've never considered adding such a style into your closet before, if you're a trend follower and a fashion lover, I can bet that before long you'll be lusting after a logo knit soon enough. Style them simply with your favourite denim and sneakers or layer them up with a crisp white shirt and an oversized blazer for a smart casual take. Or if you're like me head into your other halves closet and swipe his version (ad) for a super relaxed fit that you can tuck into your favourite linen trousers and roll the sleeves on.
Top Tip! If you head onto the site and your lusted after piece is currently out of stock, head over to the Men's section and take a look at the same brands offerings. I know so many of you fell head over heals with my Gucci cardigan recently and when it flew out of stock I shared the Men's version with so many of you and it was actually cheaper too - shhh!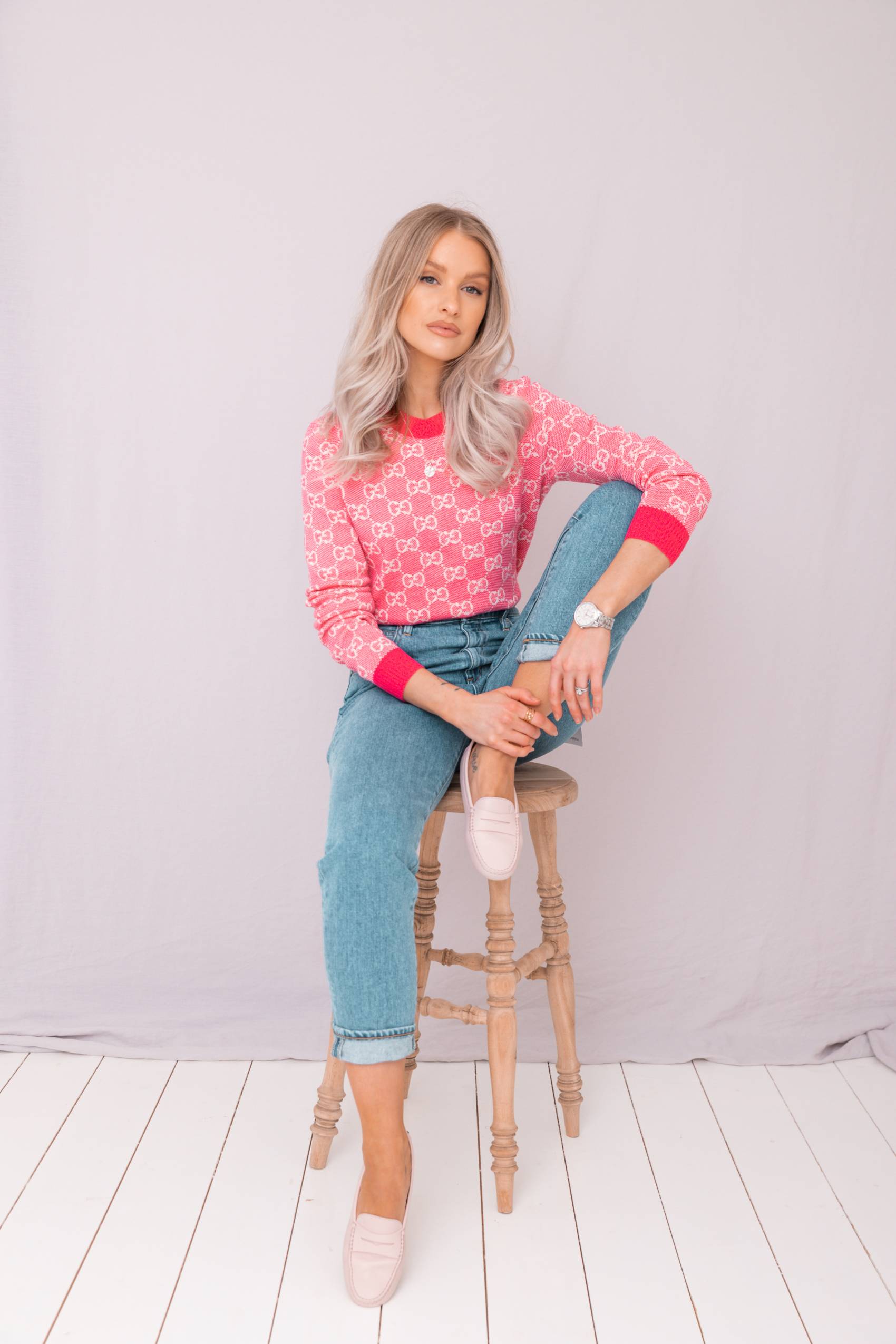 The Casual Loafer 
Those of you who aren't big on heels will be thrilled to know that as well as the chic sneaker trend sticking around for the spring months the casual loafer is here to stay too. As someone who not only adores a statement heel but equally loves and lives in my Tod's (ad) loafers in a number of colour ways, I couldn't be happier about the fact! And as someone who converted her own husband to the loafer trend just before our wedding last year, Alex couldn't be happier either. This time the trend is about the style itself for both him and her so think classic loafer styles with traditional tongue detailing or modern takes with a seamless look. The one twist on the Men's trend for spring summer '21 though is the addition of suede in rich classic colours such as navy and camel to transform the loafer from formal to casual, in one swift but stylish step.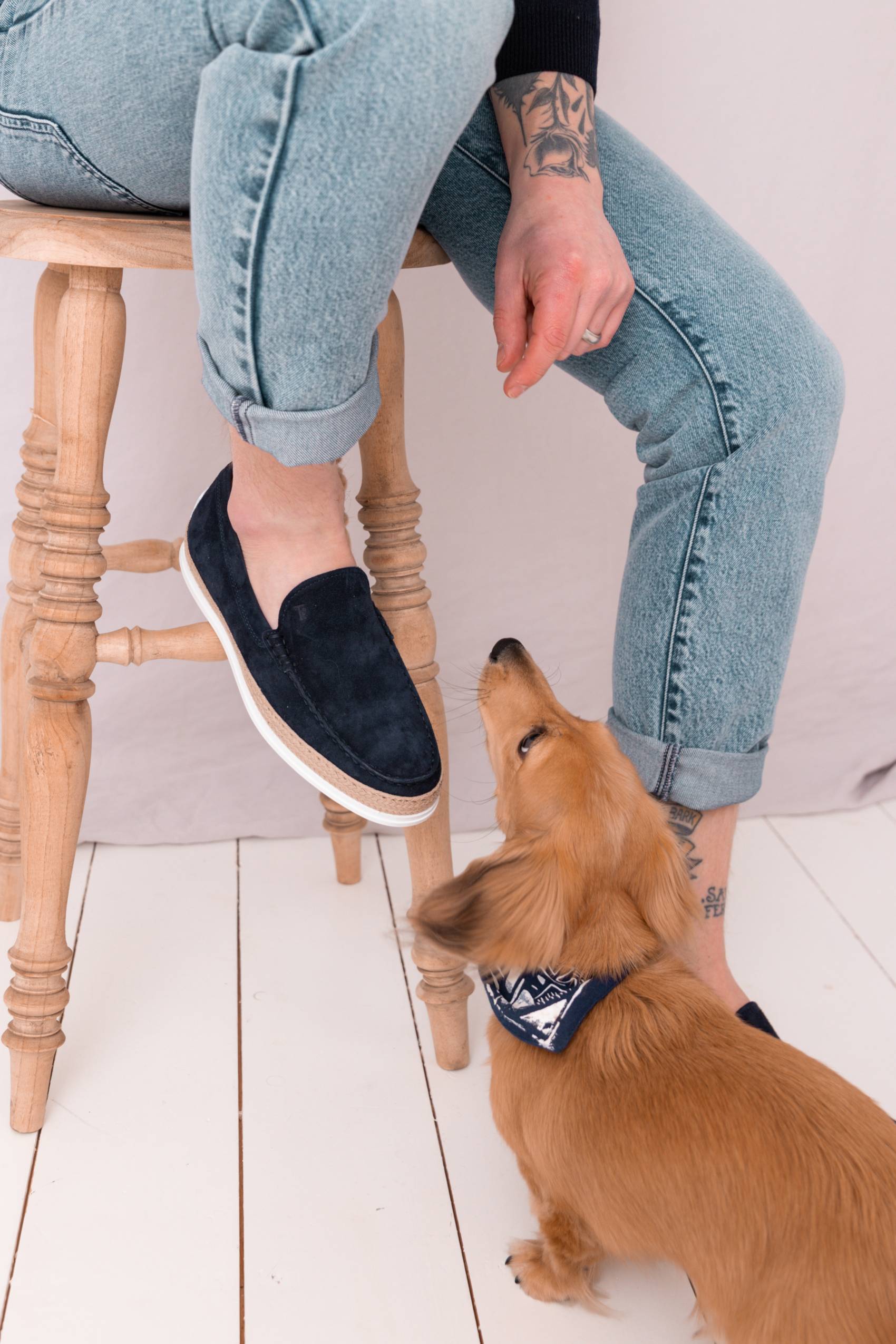 Sign up here for a weekly catch up of everything Inthefrow