22.03.2021
Get The Look:
New In From Dior
Fashion month was a jam packed virtual schedule again this season but unlike the uncertainty of last year, I made a point of making sure to take part just like I would have in previous seasons.
I accepted invites to some of my favourite brands virtual shows, I shared my lusted after looks from the collections as well as some new inspired purchases over on Instagram and I shot my own looks in our new at home studio, in place of the usual street style imagery. 
One thing I perhaps spent more time on this season because of the slower pace of the schedule (without all the hectic travel it was bound to be!) was definitely my beauty looks. One in particular that seemed to get the most love and I'd have to say is my own favourite too, was this full Dior Beauty look. 
Here's how I created this natural glowy base and a subtle smokey eye to offset this stunning floral outfit for the Dior AW '21 show. 
*For full transparency this blog post is not sponsored but I recently worked on an exciting fashion week campaign that included some of the Dior Beauty products mentioned. I loved the images so much I wanted to share the whole set here on the blog :) 
This blog post & shop widgets use affiliate links. 
Affiliate text links are marked (ad). 
The outfit featured in this imagery was a PR loan.  
Read the disclaimer about affiliate links & PR products/gifting here.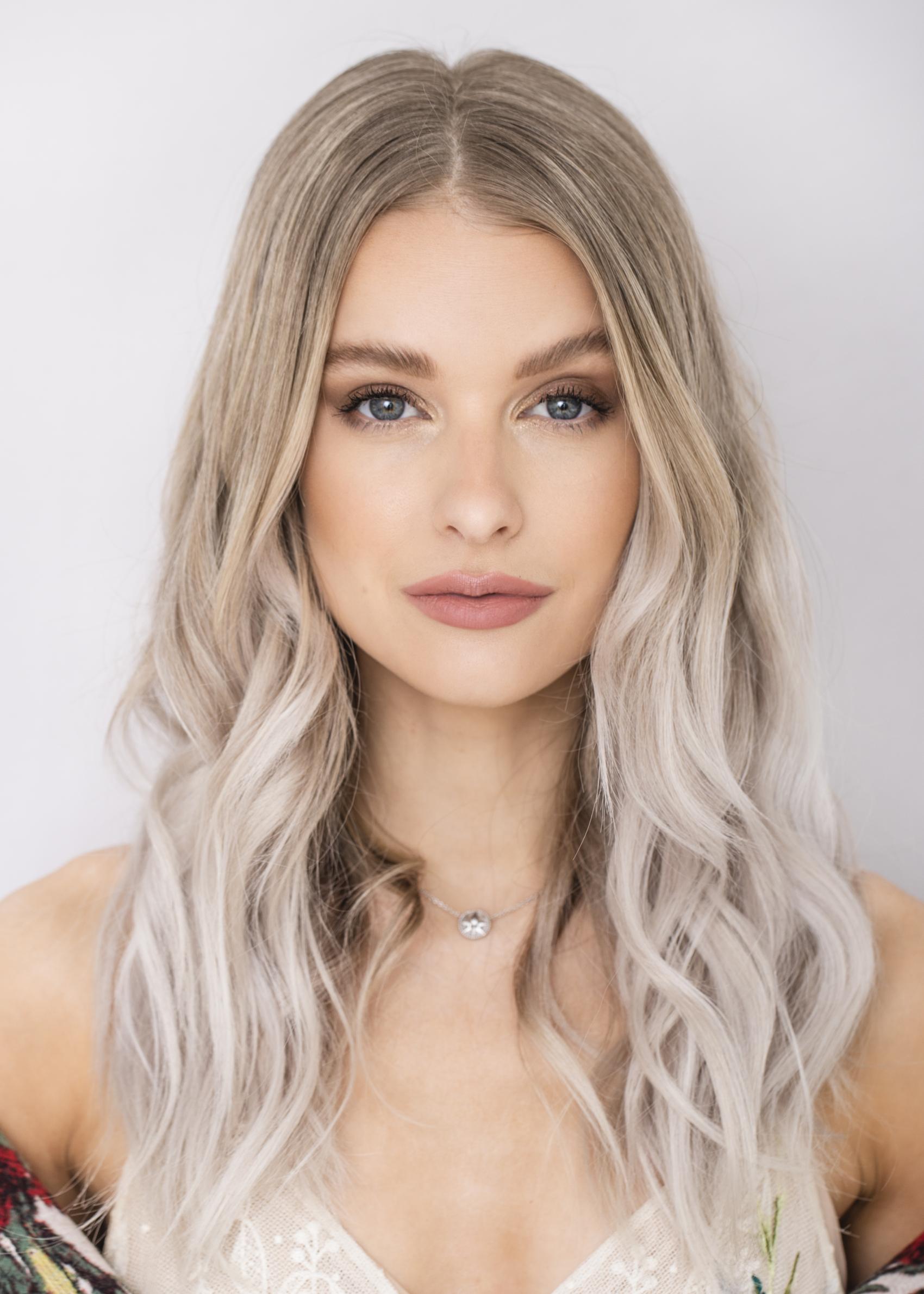 The Natural Glowy Base
You know me, I love a fresh and natural base when it comes to my makeup looks. When I reach for a foundation I already have my dreamy favourites and I know exactly what I like when exploring and testing out new releases.
1. I want my skin to still look like skin.
2. I want to even my complexion but not hide my texture.
3. I want a glowy finish that still feels natural.
4. I want it to work well with other products such as concealers.
Those are my 4 I guess 'must haves' when I try out a new skin base for the first time and my latest discovery that checks them all? Dior Forever Natural Nude. 
Dior recently brought out their newest addition to the Forever collection and not only has it been added straight into my routine and the top drawer of my beauty desk (that's how you know it's really great in this house haha) but it feels like the perfect spring base too. Light enough to feel fresh and natural, enough coverage to boost your confidence and versatile enough that you can apply with fingers, your favourite brush or even a damp sponge, depending on your skin type and needs. If you're someone who's looking for a little more coverage, then I'd definitely suggest trying out the Face and Body Foundation too as it offers that next level of coverage but still feels light and workable like a great everyday base should be! 
The Subtle Smokey Eye
I think when we hear the term smokey eye, we always imagine an incredibly bold, smoked out into a wing, eye look that is created with the darkest blacks and greys. I'll openly admit that wow eye look doesn't work overly well on me, even on a night out or a red carpet, but especially not for an everyday look and a quick one at that. If you're like me and you've ever tried to create a dark smokey eye that matches on both eyes, it can take so very long! So if you've never tried a smokey eye with more subtle browns, coppers and bronzes it's the simplest way to feel put together in no time at all and far easier. 
This particular look I created with the limited edition Dior Mono Couleur Couture Eyeshadow 481 and a touch of the 616 to brighten. I washed the darker shade all over the lid with a fluffy brush to blend and ensure a beautifully faded outline and then took a more defined liner brush to wing out the sides and elongate and lift my eye shape. Nothing too precise or heavy when it comes to the application, just light washes that feel springlike and simple. Then to brighten the eye and allow some light to open up the look, a small touch of 616 on the inner corner and again on the very top of the brow bone (under the highest point of the brow) to lift and catch the light. 
A pencil taken lightly to the brow to add a little colour but not too much definition (remember undone and bushy brows are in right now!) and then a lick of mascara to finish is all this look needs.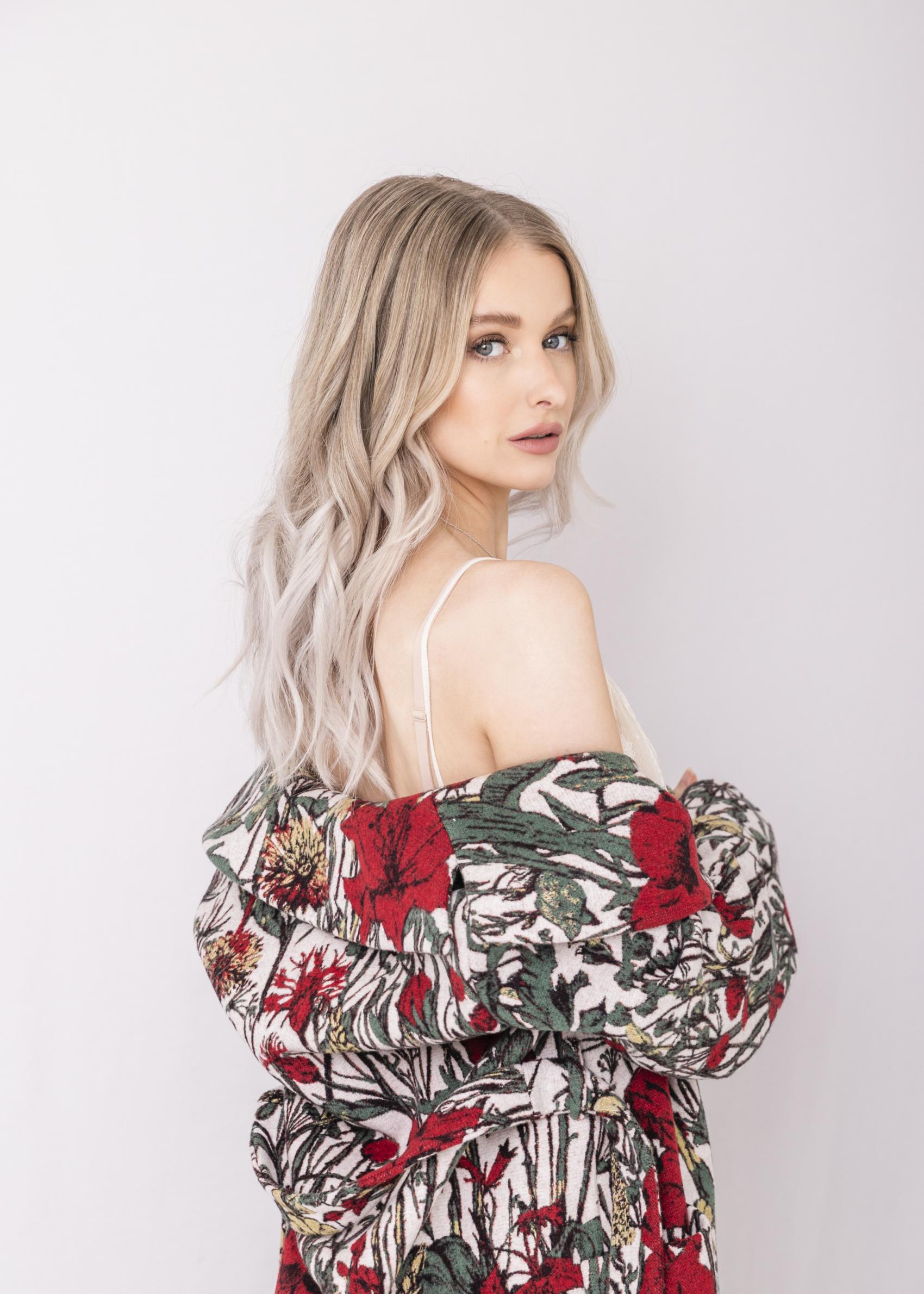 This beautiful full Dior look was a very kind PR loan courtesy of the Dior team to shoot on the occasion of the Autumn Winter 2021 fashion show this March. The show was beautifully presented in line with International Women's Day and I was so proud to be dressed for the occasion and to share my own thoughts on the day.
"You can be brave yet vulnerable. You can be strong yet gentle. You can be powerful whilst compassionate. You can be the person you always imagined. Just make sure you treat others with respect and say your please and thank you's and you'll get there." 
Sign up here for a weekly catch up of everything Inthefrow