29.03.2021
30 Alternative
Wedding Outfits
Guys I don't know about you but I'm suddenly very excited at the thought of possibly getting to see some of my favourite people get married this year. So many people in the last 12 months had to postpone or even cancel their big days and one of those couples was a pair very close to me who I'm so excited for now that their big day is on the horizon again! 
It seems like as well as those couples who have delayed their original plans, there's lots of people who are changing their plans altogether and even thinking of last minute smaller gatherings now that things are looking brighter here in the UK. 
Just this last week I've had a few people message asking for not only wedding guest dress ideas but more relaxed/fun wedding dress ideas too so I thought a blog post for each was the perfect way to go. 
We all know how expensive weddings and wedding dresses themselves can be, so I thought sharing some alternative wedding dresses that won't break the bank, would be something that would offer some inspiration for the more non traditional brides out there!
This blog post & shop widgets use affiliate links. 
Affiliate text links are marked (ad). 
The dress featured in this imagery was a PR loan.
Read the disclaimer about affiliate links & PR products/gifting here. 
Blush, Pink & Pastel Gowns
One outfit style I absolutely adore and would definitely opt for if Alex and I ever renewed our vows, would be stepping even more outside of the non traditional box and styling a blush dress for the occasion. I feel a few years ago we always seemed to be pinning and searching for relatively traditional wedding dresses from established wedding designers but as we expand our thinking on how unique our days can be, blush seems ever more in the main stream. Think blush tulles, pink silks and pastel gowns galore and none of them have to break the bank, especially if you're searching for an evening or second day dress! 
A Little Sequin & Sparkle 
The one thing I knew I wanted when searching for my own second wedding dress was a little sparkle. In contrast to my quite traditional wedding ceremony gown I wanted something that felt like it was bridal but perfect for a party. I wanted sequin, sparkle and all things pizazz because I wanted such a contrast between the two. If you're thinking about a second outfit for the evening of your wedding or maybe you're going for my own dream of Las Vegas nuptials, then something that feels equally full or joy and sequins would be an amazing alternative look!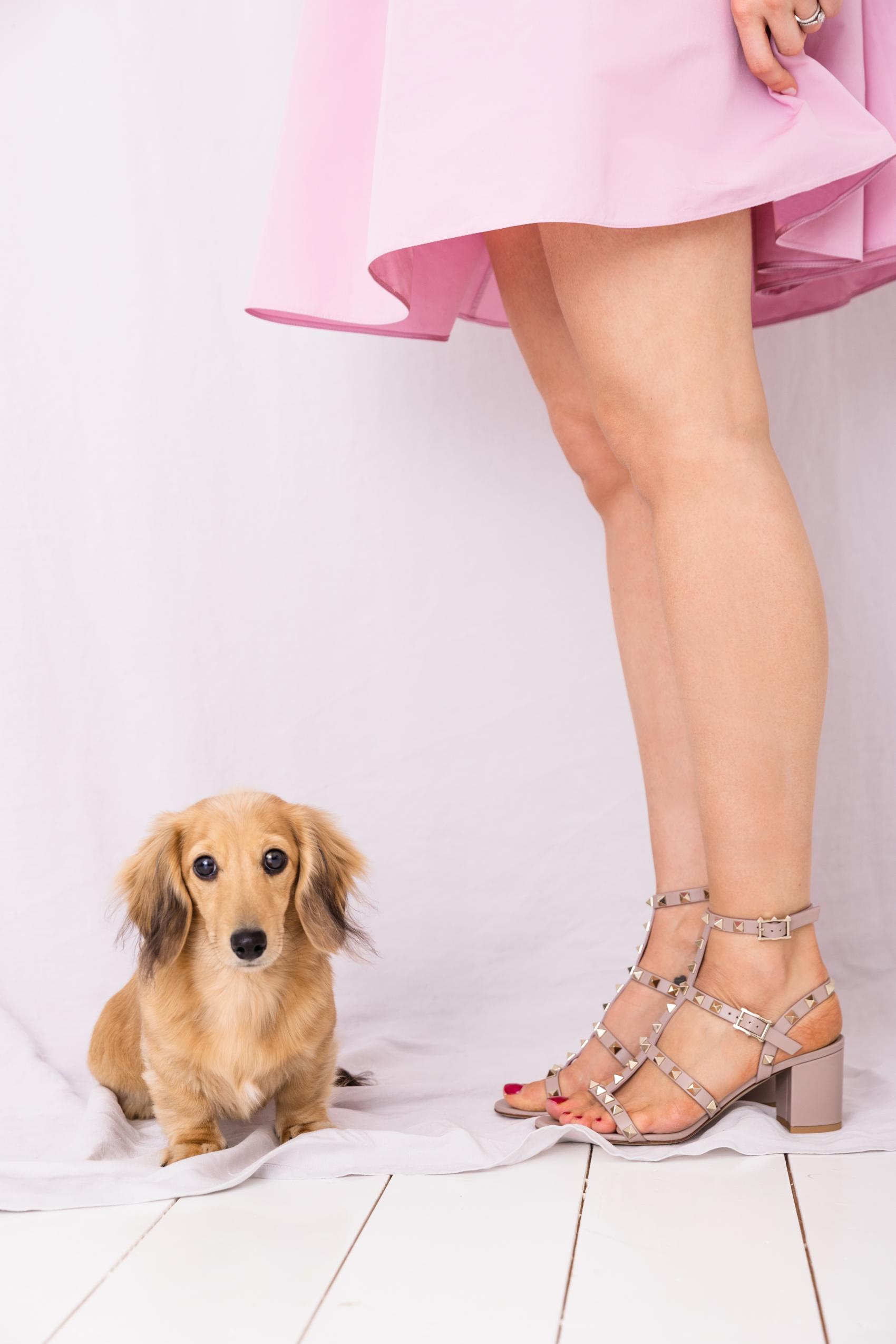 The Most Chic Modern Gowns 
I think one of the mains trends I saw when it came to searching for wedding designers and outfits in 2019 was the idea of incredible chic gowns and I'm so happy to see that the trend is still just as prevalent 2 years later. Although many brides won't necessarily consider fashion trends as much as they would with their everyday style, we all know that runway trends can appear down the aisle too! If you're a bride looking for something understated yet impactful in its design then a super chic gown with fluid lines and bardot style inso could be the perfect match. The epitome of 60's inspired fashion brought into the modern day! 
Tuxedo Style Bridal Suits 
You knew I couldn't chat about alternative wedding outfits without finding some gorgeous suits to add into the mix because I absolutely felt my most fashionable in my own bridal suit the night before our wedding day. Perhaps you have your heart set on a long white gown with traditional features such as a veil and a train but you feel like you still want to let loose with a statement style moment too. A tuxedo style suit or maybe even a tie waist alternative would be the perfect way to let tradition meet modern trends and perhaps keep those opinionated relatives happy after all. Plus what a simple way to rewear a wedding look in years to come!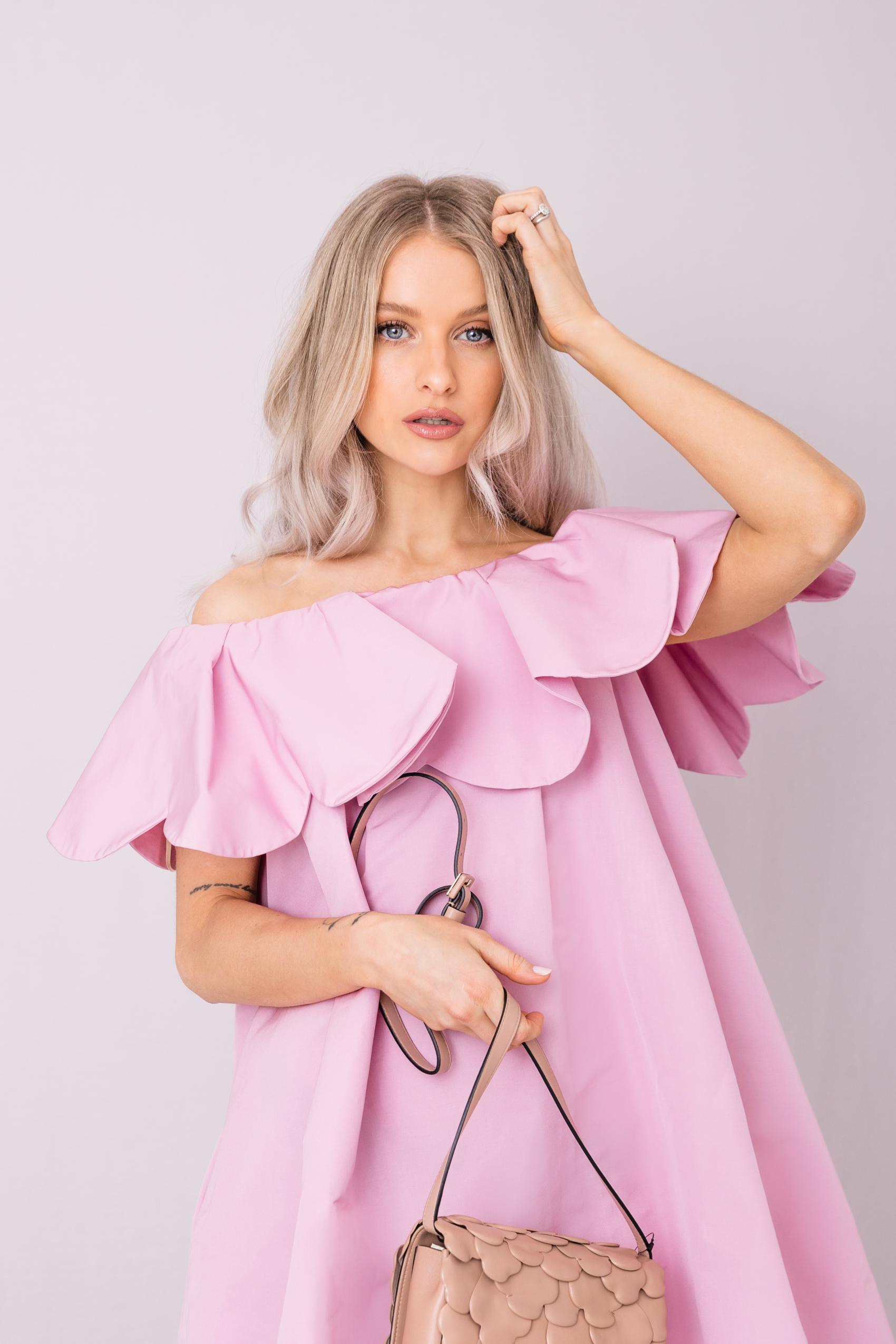 Wow Bridal Jumpsuits & Playsuits 
I know what you're thinking, how many outfits did she actually wear for her wedding but although we didn't really talk about it much, Alex and I were legally married a couple of weeks before our French wedding. We opted for the smallest of gatherings, kept things wonderfully casual and both chose to wear a more relaxed version of wedding attire. Alex one of his favourite suits already in his wardrobe and me a simple wide leg jumpsuit. It still felt utterly special and very much us, but it just goes to show that you don't need to break the bank to plan a meaningful to you day. You can wow with whatever look you feel great in - dress, jumpsuit, suit or playsuit! 
Stand Out White Dresses 
And if you do still have your heart set on a white wedding dress, then maybe you might want to mix things up a little and deviate from the usual wedding gowns to more alternative dresses? Think statement bow accents, fluffy feather details and puff sleeve styles to be a stand out bride on your day. This feels like the perfect way to have a little fun with your personal style but also keeping things stereotypically bridal somewhat. Think about the pieces in your wardrobe you already, the cuts you most like to wear and the fashion you want to shine through in your pictures - remember wedding dresses don't have to be labelled as such to be one. It's you that makes a wedding dress just that! 
PS - Have you ever tried to take a photo without your pup in the room?
It's actually virtually impossible so enjoy these pictures of sweet Boe again
- the ultimate photo bomber haha 
Sign up here for a weekly catch up of everything Inthefrow