17.02.2021
How to
Mix Metals
I'd say one of the most interesting things I've learnt since releasing my own collection with the amazing Edge of Ember team, has been how many people have never mixed their jewellery metals before. When we were styling the pieces for the launch shoot, I didn't think twice about layering and mixing different metals with my looks and I love seeing others do the same. 
I've been mixing metals for a few years now, even more so since I got engaged with a silver ring and it made me realise that not mixing your metals was one of those unwritten fashion rules so many of us are taught to believe. 
Red and green should never be seen, legs or chest and never both, never wear tan boots with black jeans and never mix your metals. Why on earth not?! If you love it - wear it!
As someone with a very classic style engrained in them but who also loves to indulge in trends and perhaps mix some colour palettes others may find too risky, mixing metals has become something I do daily without much thought.
Here's how! 
This blog post & shop widgets use affiliate links. 
Affiliate text links are marked (ad). 
The LV bag featured in this imagery was a PR product/gift.
The jewellery featured in this imagery is from my own collection. 
Read the disclaimer about affiliate links & PR products/gifting here. 
Wedding Rings Don't Count
First things first, wedding rings or promise rings simply don't count when it comes to mixing your metals in my opinion. Don't allow just one piece of jewellery that you wear every single day, making it essentially part of every look you style, dictate the other pieces you can wear and choose to wear. No matter what metal it is, (gold, silver or rose gold) let it shine on its own terms and let it blend or juxtapose with whatever jewellery you. If you feel you don't want to jump straight into breaking a rule you've been following forever then keep things spaced out and embrace a little distance. Choose a gold chain to wear with your silver ring or opt for some silver hoops to style with your gold ring. This gives you a comfortable way to step into mixing your metals if at first seems like an uncomfortable step outside your normal personal style. 
Start With Your Other Accessories 
If mixing up your jewellery with different metals feels like a step too far for your usual style then consider the other accessories you're styling often instead. It's likely that your favourite shoes, your most worn handbags or perhaps even the rivets on your favourite pair of suede gloves have a touch of silver or gold, meaning you may have been mixing metals without even realising. Perhaps thinking about layering metal tones might seem not too much of a broken rule, if you start with your other accessories. A silver chain strap against a statement gold choker or even a gold boot buckle styled alongside a silver belt buckle - the possibilities seem so much more when you look at your wider style.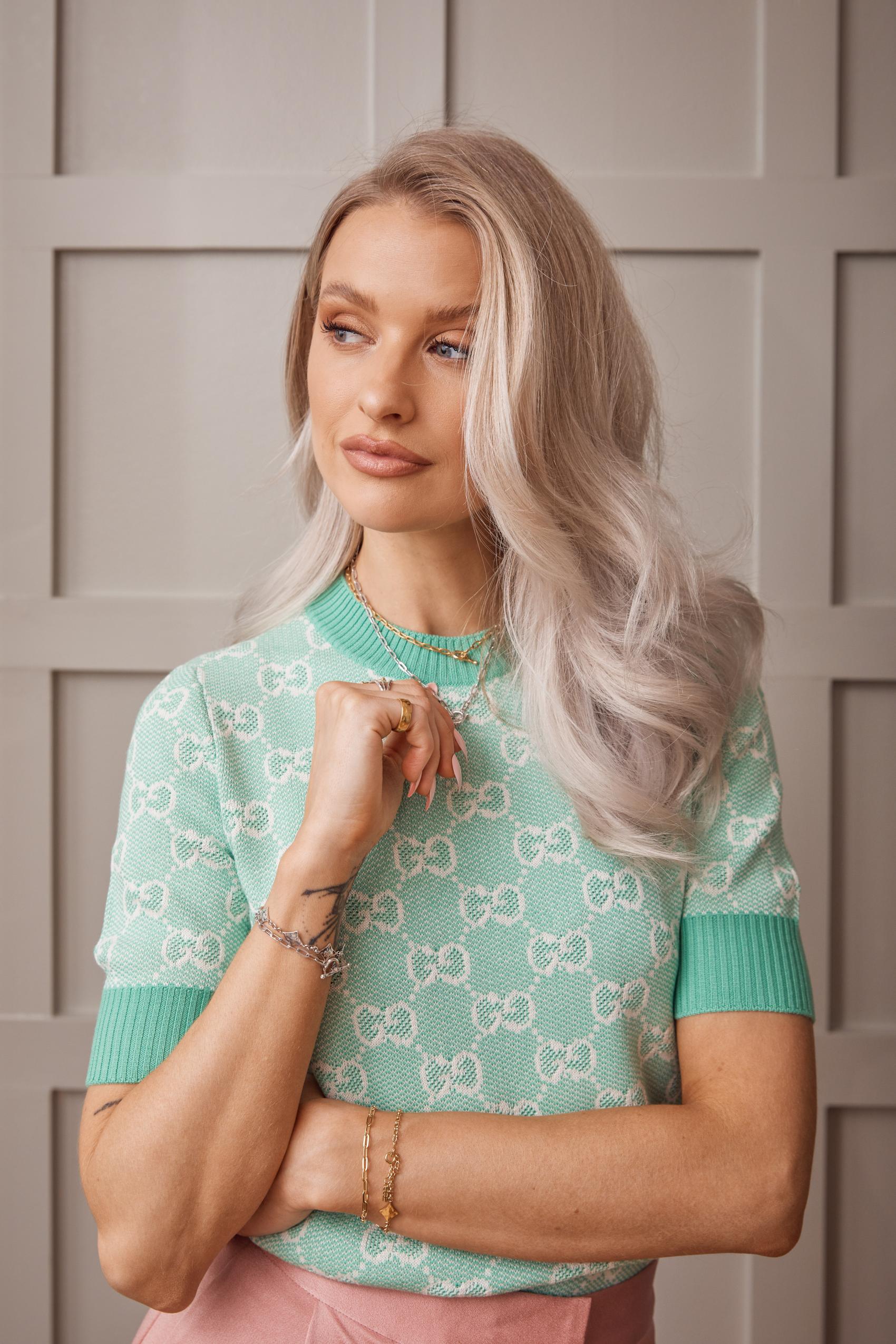 Use a Simple Base Style 
From my experience styling what I choose to wear on social media and of course in real life, I often opt for certain designs as a base layer. For example if I'm wearing a pretty simple, monochrome outfit and feel it needs something a little extra, it becomes the perfect base to layer my chains, stack my rings and decorate my ears. I can use more simple pieces such as the Saturn necklace from my own collection with its chic links and Saturn style fastener to act as a foundation for more intricate pendants or layering pieces. Similarly when it comes to my ear candy, I can opt for super simple studs or huggies through my piercings as a base and then stack my ear cuffs to really make a statement. Maybe take the opportunity to look at your jewellery collection as a whole and experiment with your pieces. I'm sure there are so many items you'd love to wear more and maybe throwing the rule book away will give you the insight to try something new as we look forward to spring!
Let me know below if you're a stickler for only one metal when you're styling your jewellery or do you love to mix things up too? Plus you can find the most worn pieces in my jewellery box below if you've seen anything over on my Reels recently and wondered where it might be from: 
Sign up here for a weekly catch up of everything Inthefrow