22.01.2021
How to Style
Grandad Vests
Before I head into my styling tips for the love/hate trend of Grandad vests let me first address the elephant in the room - this gloriously beautiful Bvlgari bag.
Back in December to celebrate it being the year I was announced as the UKs first Bvlgari accessories ambassador I created a blog post all about my favourite pieces from the brand. One of things I mentioned in the post was that I had had a sneak peek at the SS21 collection from the brand that was just around the corner and just how excited I was for them to be released. 
Last week I opened the door to an unexpected Bvlgari delivery and oh my did I swoon! The team very kindly sent me their new Serpenti Forever Top Handle with the new look detachable strap and chunky chain and it's the perfect way to kick off 2021 as well as some new style posts on the blog. 
So now we've had a moment for the handbag, what about the rest of the look? Here's how to wear the Grandad vest trend if it's been on your radar but you've not been sure how to incorporate it into your wardrobe. 
This blog post & shop widgets use affiliate links. 
Affiliate text links are marked (ad). 
The bag and shirt worn in these images are PR products/gifts.
The jewellery featured is from my own collection with Edge of Ember. 
Read the disclaimer about affiliate links & PR products/gifting here. 
Mix it With Your Most Loved Pieces
With any trend piece, whether it's totally out there and super indulgent or more chic and easy to wear, opting to style it with your most loved pieces will easily bring a trend into the fold. Style the Grandad vest with those trousers that make you feel great, that blazer that screams you've got your shit together and that bag that you're wanting to wear with everything. Why style it with pieces you already love I hear you ask? Because that first wear is one you'll remember! If you take the plunge into the Grandad vest trend and your first wear makes you feel uncomfortable, then every time you reach into your closet that's how you'll feel when you see it. Make that first outfit inkeeping with your usual style base and your confidence with the trend or any trend for that matter, will continue to grow!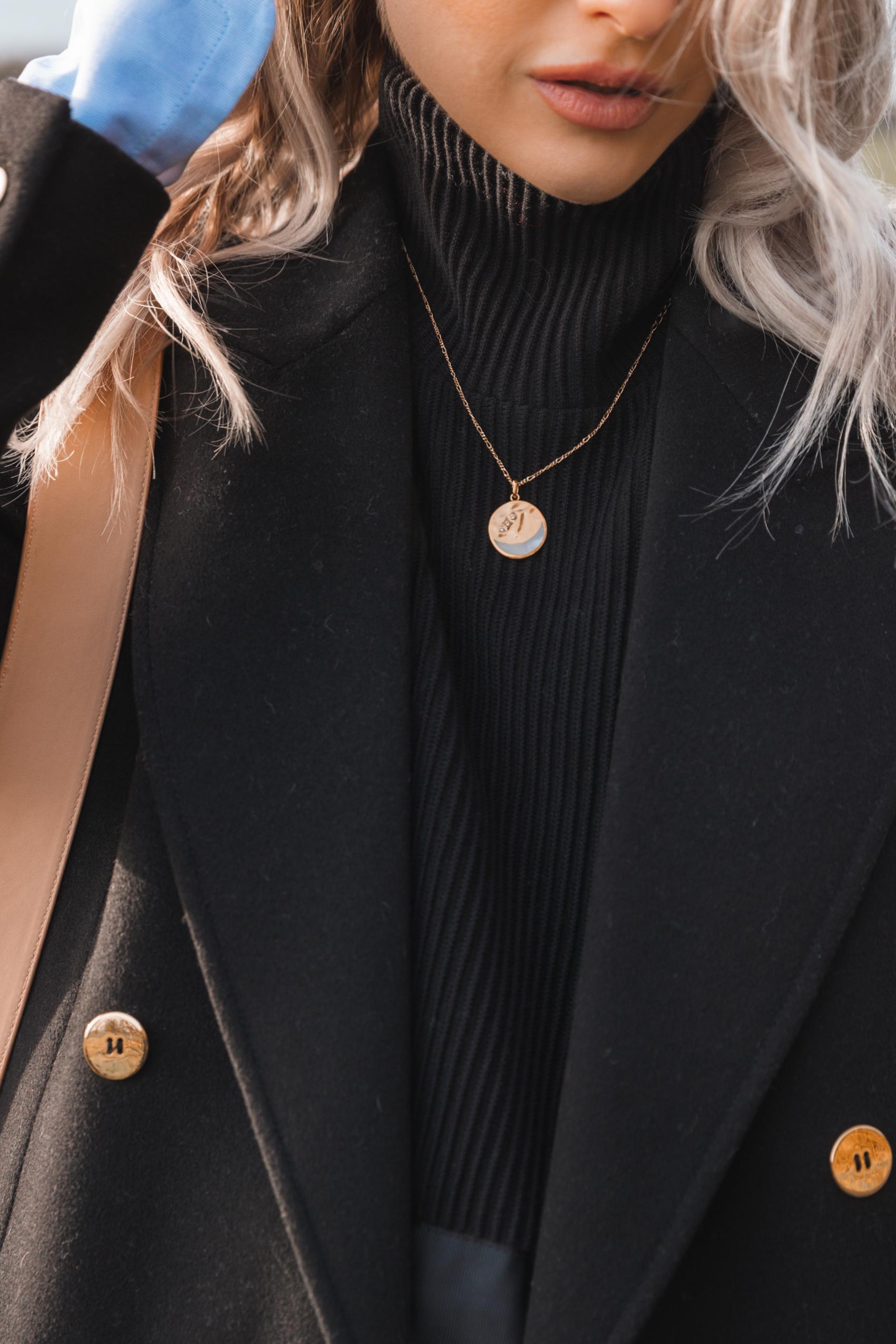 Style It As A Base Layer
The Grandad vest trend is one you likely won't be wearing into Summer (now there's a hopeful statement for someone who lives in England haha!) but any trend you can layer is one that instantly feels more versatile. Versatility can come in many forms but any piece that transcends seasons and can be worn layered or alone, is my personal definition. Of course if you love a Grandad vest and want to go for a shirt and no layers then hell yes a hundred times over, but if you want to dip your toe into the water, layering is the perfect first step. Create a smart casual look with it worn over a classic shirt, add your favourite jewellery to embellish a solid colour palette, add a staple double breasted blazer if the no sleeves still feels too bold and even throw on a cross body bag to merge the trend further into your look. Layers will always mute and sheer out any trend you're still getting to grips with!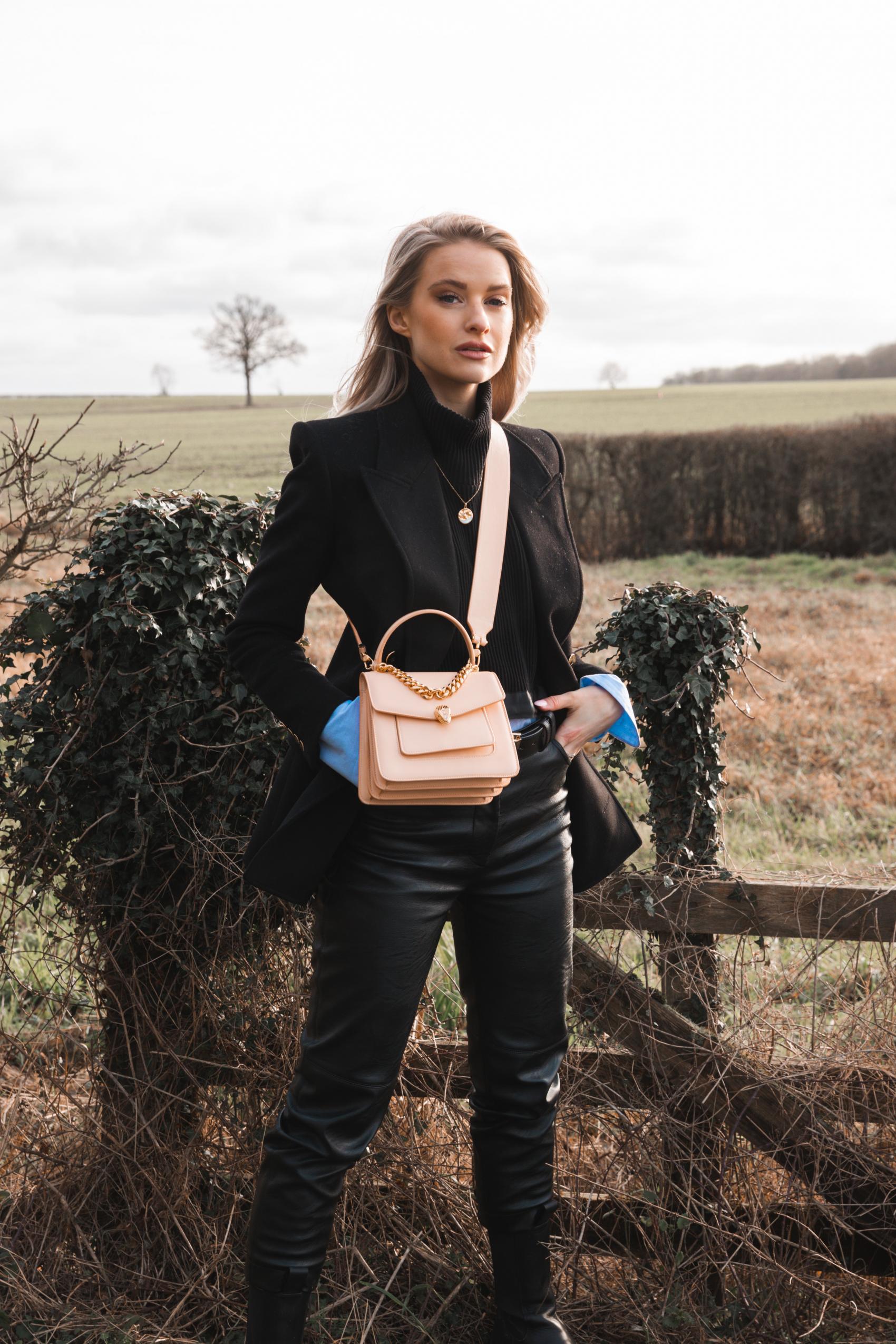 Keep Your Look Mostly Monochrome
I've always been a fan of a monochrome look and it tends to be my go to styling for occasions when I need a confidence boost. I feel utterly ready for business and equally fashion forward all at the same time. When it comes to adding an unknown and unworn trend into my closet, a monochrome look of one truly loved colour, can be a style saviour. Black, white, navy or even branch out into plum a la Michelle Obama this week (that woman can simply do no wrong in my eyes!) and often you'll feel so chic that adding a new trend into the mix becomes the simplest of tasks. Take some killer boots, faux leather trousers and a jacket in all black and suddenly integrating a Grandad vest in whatever shade catches your eye (stick with black or opt for a pop of colour) is as easy as adding it to your basket in the first place.
Buy A Style That's Versatile For You
The big thing I often hear when people read about the newest trends or see them filtering down from catwalk, to designer, to ready to wear, to high street - is the immediate "How do you wear that?!". My way of interpreting any trend or style I see during the holy grail fashion weeks, is working out how that trend would work for me. Sometimes it's a straight out no because I know what I like but other times it just takes a 'that exact piece won't work for me but what if...?' moment. When I picture the Grandad vest I think heavily patterned, often shades of autumnal brows and a classic cricket jumper v neck. I know what I like and that particular take wouldn't by my first choice but what about mixing that trend with the things I know I do love. A Grandad vest in classic houndstooth or chic navy instead of brown, a round neck or turtle neck as opposed to a v neck and a slightly cropped length to style with my beloved high waist trousers rather than a longer length. Or maybe even all three? Trends are always big news but don't forget it's often our personal style that really should make the news!
PS - The vest I'm styling in these images is very old season H&M and no longer available, so sorry!
I'd love to know if you've invested in the trend or you've been mulling it over during these colder months? Do you think it's one that will be here to stay or just a flash in the pan?
Let me know below! 
Psst - have you checked out my new monthly fashion series on YouTube yet? "Are you really gonna wear that?!" My personal take on all things fashion news, trending releases and new in collaborations! 
Sign up here for a weekly catch up of everything Inthefrow