13.01.2021
My Dream
A to Z
We all have our favourites when it comes to adding something new into our wardrobes. The websites we head to for styling and trend inspiration, the designers we hold in the highest regard for those special occasion pieces and the brands we look to for our can't live without everyday basics. 
I don't know about you but I actually keep a list of brands and websites that make up my 'go to' list, both for my own shopping ease and also for my work too. They're curated of brands I shop at and wear often, some I would love to wear more, others that have been recommended to me and even some I feature on the blog that I know people have asked me to share more.
With that in mind and it being the start of a New Year, I thought a blog post featuring a true A to Z of the brands and websites I peruse and shop at the most would be a great foundation for here on the blog. 
One to look back at at the end of the year to see if it's changed, one to adapt as the year goes on and I discover more brands and one to perhaps simplify as my style evolves with age. A sort of behind the scenes look at my personal fashion loves. 
So here's my 2021 list of designers, brands and websites that come to mind when I think of all things personal style and trend inspo.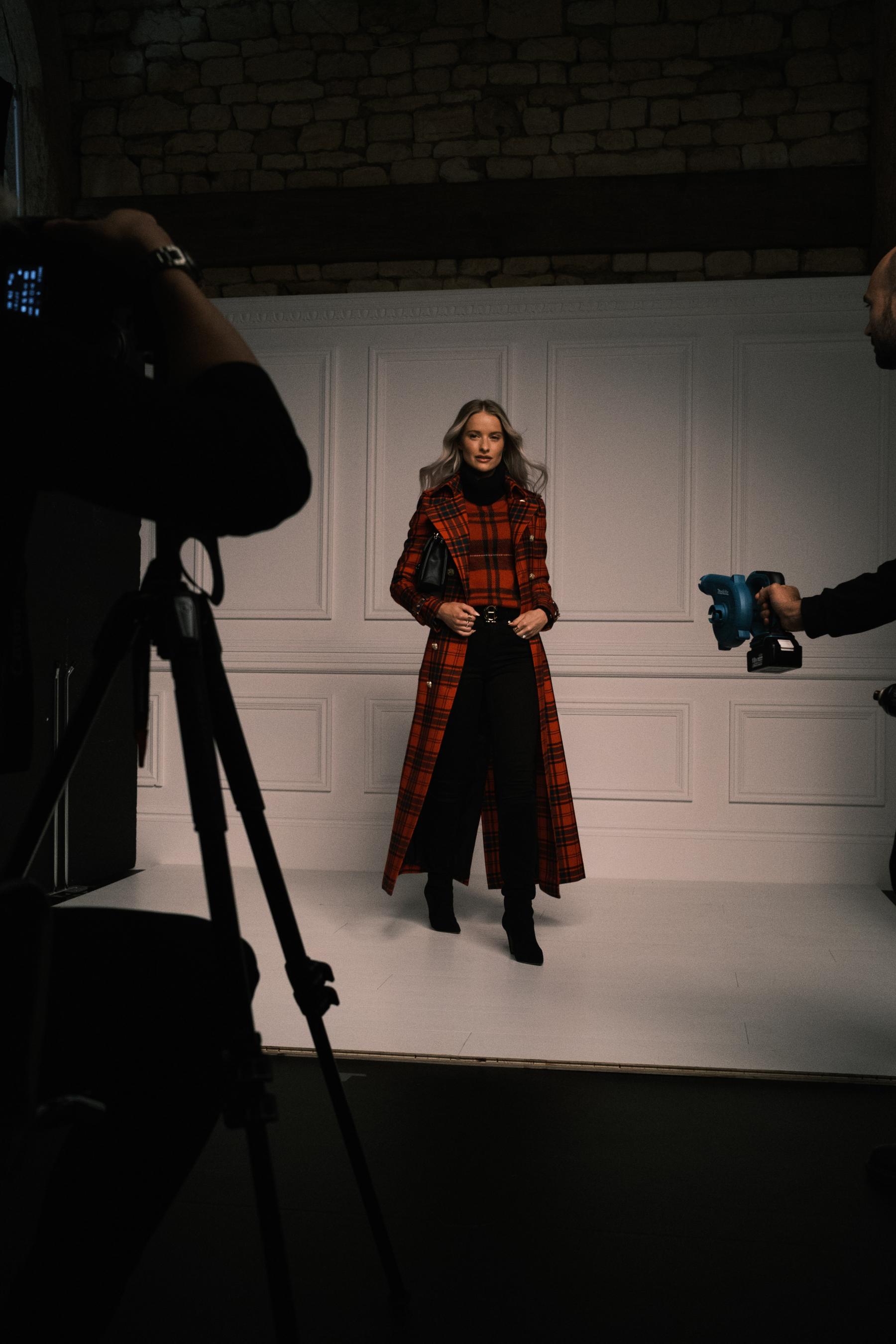 The Multi-Brand Destinations 
24S (24 Sèvres) - Home of some of the most coveted designer brands such as Dior, Celine, Fendi, Jimmy Choo and so much more. You'll find exclusives you won't find anywhere else as well as sought after new in pieces that beat the trend peak. 
Farfetch - The destination for all things fashion no matter your style. Want to discover the best up and coming brands? Lust after pre-owned, one of a kinds? Indulge in all things designer? Farfetch does it all and is my idea of trend led heaven. 
Flannels - Online & bricks and mortar retailers that curate the most on trend offerings from the must have brands of the moment. A real go to destination no matter your style because you'll find it all here in one place. 
Harrods - The one and only and it simply needs no introduction. The creme de la creme of designer brands, fashion houses and luxury as far as the eye can see, with the iconic green and gold branding to match. An experience like no other. 
Harvey Nichols - Home of a wide range of designer brands and a personal favourite whenever I'm back in Manchester. Their accessories offering is out of this world and alongside luxurious brands they seamlessly integrate more affordable upper high street too.
Liberty London - In a similar vein to Harrods, not only a fashion destination but an all out shopping experience too. Full to the brim both online and in person with high end brands, stylish fabrics and collaborations you'll have to be quick to snap up. 
LuisaViaRoma - One of my go to online destinations if I'm looking for a special occasion piece as it's home to so many of my most worn brands. You'll find something for every occasion but for me their designer gowns and luxury accessories are were they shine. 
Matches Fashion - Home to a huge offering of designer, luxury and upper high street labels. Their collections scream cool and the inspiration to be found in their new in sections will leave you creating wishlists as long as your arm. 
Mytheresa - In my top 3 for online destinations, Mytheresa is home to a plethora of some of my all time, most worn brands. Click onto their new in section at your own peril because you can blink and it's been 2 hours dreaming of a whole new season wardrobe. 
Net-a-Porter - The ultimate in online destinations for anyone who's a lover of high end fashion and wants to be in on the newest trends as well as the newest sustainable offerings. Home to almost all the coveted brands you could ever want or need. 
Selfridges - Home to a wide selection of luxury brands as well as more affordable upper high street picks, Selfridges is one of my go to sites when I'm searching for great quality casual picks from some of my most loved brands like Me+Em, Khaite, All Saints & Max Mara. 
Vestiaire Collective - My one and only when it comes to pre-loved goods. The established home of all the pieces you wish you'd gotten your hands on and you now can. Find every brand you've ever loved as well as those shoes you thought had gotten away. 
The Luxury Designers & Houses
Alexander McQueen - Home to a whirlwind of creativity and statement pieces of the highest quality. Think investment pieces that you'll treasure forever - whether you choose a chic tailored basic with a twist or a once in a lifetime celebration piece. 
Balenciaga - Overtime the brand has continued to develop its trend roots and its current luxurious streetwear aesthetic is one to covet. The brand is home to clothing that has a fine balance of edgy yet streamlined and bold in design yet often muted in colour. 
Balmain - A personal favourite and one I see as an extension of my own style. Home to glamorous tailoring and pieces that have such a strong brand identity, you recognise them instantly. The epitome of luxe suiting that will last a lifetime. 
Bottega Veneta - A new love of mine but one that has dominated my 2020 fashion finds and loves. Known for statement accessories and gloriously chic colour palettes, the brand is lusted after by so many and has a whole host of celebrity followers.
Bvlgari - The key to my heart and the jewel in the crown when it comes to designer accessories. From watches that wow, jewellery that I never take off and exclusive handbags to swoon over, the brand is at the top of my love list. 
Celine - Chic, contemporary, cool - all of the things you want to be and are when you wear the brand. Think Parisian styling with all the touches of an elevated closet foundation. Luxurious knits, high end tailoring and classic accessories.
Chanel - No introduction needed to the biggest fashion house in the world but one I love and adore to wear nonetheless. Give me their most loved bag styles but with embellished twists and their classic footwear with bold details. Accessory heaven.
Chloé - Home of pieces that are as contemporary and modern, as they are whimsical and delicate. A beautiful mix of structured accessories that contrast beautifully against their shirting, suiting and intricate detailing. A personal favourite brand. 
Coach - A brand that truly has a piece of my heart. From their must have handbags through to their always on my wishlist footwear. Home to pieces that sing the heritage of the brand yet every season gains new fans and celebrity followers. 
Dior - I always say if I had to choose a brand, that creates clothing and accessories, to wear forever more - it would be without question Dior. Their creations from the most coveted handbags, to their fashion jewellery, to clothing that wows are simply incredible. 
Fendi - Home of some of the most amazing trends we've seen in recent years. A brand that is true to its core identity but still manages to reinvent its iconic branding every season through both wait list accessories and sell out statement pieces. 
Gabriela Hearst - A true example of luxury fashion that is also at its heart, beautifully sustainable. Home to modern pieces that are created with beautiful fabrics while staying true to the brands core foundation. Home to some of the most incredible suiting around. 
Giorgio Armani - The core Armani brand that signals the houses ideals and original ideas. Think heightened and elevated pieces that stay true to the luxury brands foundation, such as luxe knitwear, fluid tailoring and often monochrome collections. 
Gucci - Home to an eclectic mix of styles as the seasons change and more recently with a focus on bold, in your face creations. On a personal level I adore their chic standalone core pieces and still love their now iconic bag styles. 
Hermès - I'm a new fan of the brand but I've fallen hard. The mystique surrounding their creations, the branding and the demand style coveting of the biggest sellers has lured me in. Home of expensive, keep forever pieces created with the finest materials. 
Jacquemus - Home to some of my favourite purchases for 2020 and some of the most viral trends in fashion. Think mind bending accessories, linens like you've never seen them before and tailoring that will shake up your closet. 
Jimmy Choo - An all time favourite that brings so much joy to my closet. Instantly recognisable accessories and shoes that you'll want to wear forever. So special in fact that I chose them to make my personalised wedding day shoes. 
Khaite - Another brand that was a huge part of my fashion story in 2019 & 2020 and one I know I'll wear more in the coming years. Think basics made luxurious and created for the modern person. Home of clothing that twists and makes the usual, unusual. 
Louboutin - Another brand I chose for my wedding celebrations because nothing says special like a pair of Louboutins - the ultimate in luxury footwear. Think classics, to edgy, to out there, Louboutin caters to every style as well as every staple. 
Louis Vuitton - Some of my most worn and most loved handbags are LV and I know the love affair with the house will continue. Home and king of the old school logo reinvention, their accessories inspire so many other designers and brands. 
Manolo Blahnik - The shoe brand that allowed so many of us to fall in love with shoes over the years - thank you SJP! A must have in any footwear collection and pairs to not only wear over and over but to treasure forever too. Home of the iconic Hangisi style. 
Max Mara - A true love affair brand for me personally. Think contemporary, chic and the most beautiful quality materials. Home to the iconic camel coat, indulgent suiting and in more recent years bold colour palettes that reinvent the classic core lines. 
Pronovias - The occasion and bridal retailer that I fell in love with in 2018 while wedding outfit shopping and deciding to opt for one of their wow bridal suits. The must visit brand for all things occasion wear and luxury wow pieces. 
Ralph & Russo - Home of dreams coming true and the idea that being a princess is something for us all. From dresses that indulge all of our Disney fantasies through to more modern takes on suiting and even streetwear in 2020. An always favourite. 
Saint Laurent - Parisian chic to the max and another 2020 brand that shined in my own closet. Home to power suiting, luxurious clothing and the power to empower. The only brand that can make me wear head to toe black and still feel like me. 
Stella McCartney - A long time favourite and one I've fallen more in love with as my own fashion journey has continued. Home of the ultimate mix of sustainable fashion and luxury styling. Think modern with a twist of alternative styling and bold accessories. 
Tod's - Think Italian luxury with a key focus on clothing and accessories that work for everyday and every night. Items born from heritage and created with so much care and attention. In particular their footwear and handbags are high on my most worn list. 
Valentino - A true special occasion brand and one I see me indulging in for 2021. Their iconic designs are not only at the heart of their brand every season but inspire so many trends. Home to a heady mix of clothing that's romantic and edgy in equal parts. 
Versace - I never miss a Milan show and that's because no one does it like Versace. Home to instantly recognisable designs that silently scream the brand name but remain truly heady and chic. My go to alternative and bold brand for red carpets. 
Victoria Beckham - Home to practically perfect tailoring, colour blocking done right and knitwear that I can't help but invest in every season. One of those brands that feels made only for you because it encompasses so many of the classic styles you adore.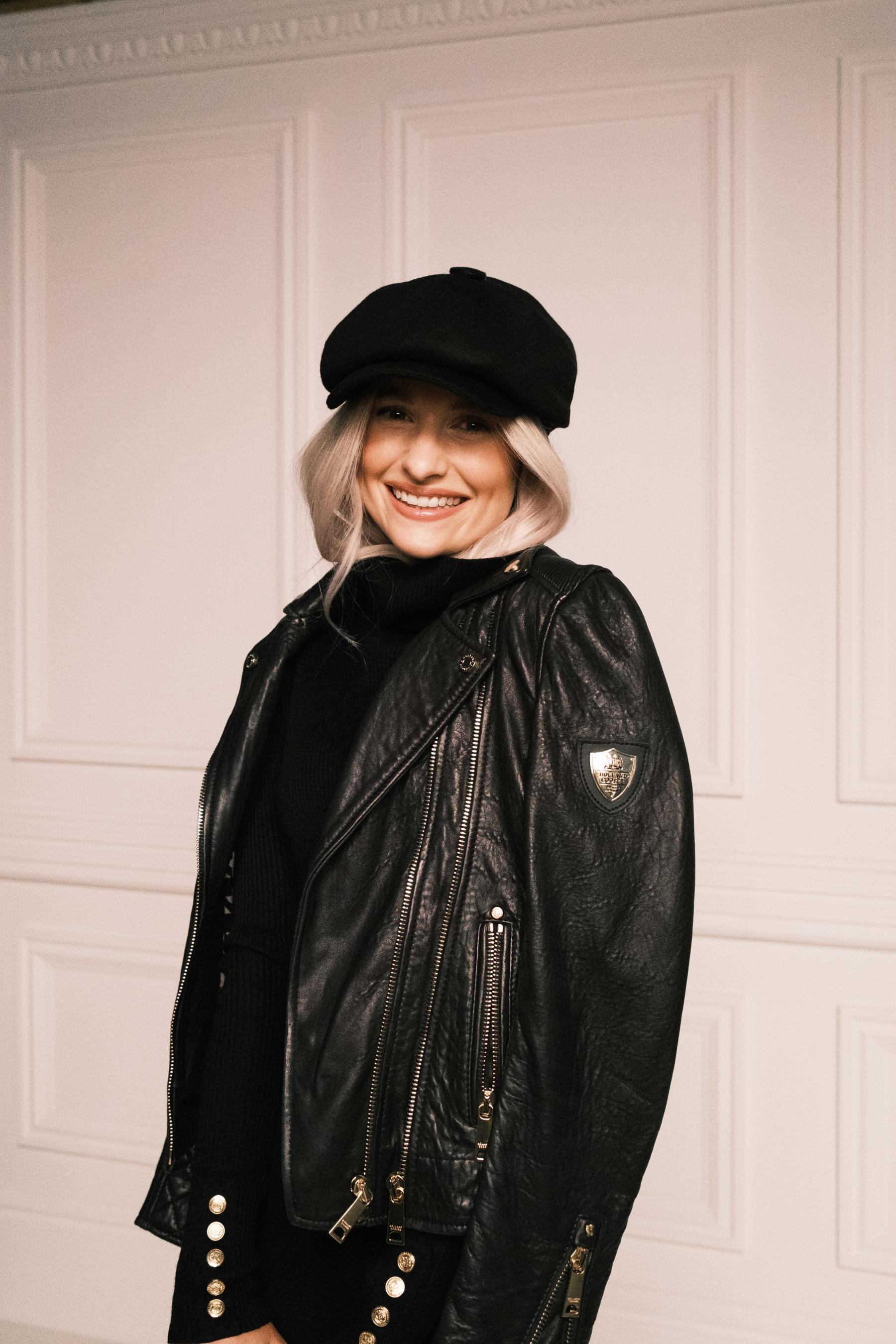 The Fashion & Accessories Brands
Acne Studios - Known for contemporary denim, knitwear, leathers and footwear. 
Alix NYC - The go to for all things basics and especially quality bodysuits. 
All Saints - Home to all things jackets, denim and alternative accessories. 
Aquazzura - Creators of beautiful luxury footwear including my wedding shoes. 
Baum und Pferdgarten - Scandi designers of intricate dresses, knitwear and accessories. 
Chruch's - Home to the highest quality footwear from sandals to boots. 
Edge of Ember - Creators of beautifully sustainable and affordable jewellery. 
Frame - Known for great quality denim, knitwear and elevated basics. 
Frankie Shop - Designers of all things outerwear, tailoring and knitwear.
Ganni - Clothing that's fun, creative and inspiring filled with prints and bold palettes. 
Gianvito Rossi - Iconic footwear that's a personal favourite and beautifully chic. 
Hebe Studio - Known for statement suiting and magical tailoring that wows. 
Holland Cooper - Creators of clothing inspired by British heritage and the countryside. 
Joseph - Home to luxuriously crafted basics made from high quality materials. 
Laura Lombardi - Jewellery that's carefully handmade and sustainably crafted. 
Lily & Lionel - Premium and vintage inspired womenswear of the highest quality. 
Malone Souliers - Recognisable footwear that's as individual as it is beautiful. 
Mara Hoffman - Known for colourful creations that are also sustainably lovingly made.
Me + Em - Home to all things knitwear, tailoring and luxury made essentials. 
Mother Denim - Creators of stylish, contemporary and trend led denim pieces. 
Mother of Pearl - Sustainably made clothing featuring bold, eclectic and modern designs.
Nanushka - Home to fashion made sustainably with a focus on trend led pieces. 
Ninety Percent - Sustainably made fashion that gives back to charity through its designs.
Rebecca Vallance - A contemporary fashion brand known for special occasion pieces. 
Reformation - Known for more affordable sustainable options of all categories. 
Reiss - Creators of beautiful tailoring, knitwear, workwear and formal pieces.
Rejina Pyo - A modern take on beautiful essentials like knitwear, shirting and dresses. 
Rixo - Known for statement patterns and bold colour choices with a focus on dresses.
Self Portrait - A personal favourite for iconic dresses and fun holiday styling.
Senreve - Home to beautiful handbags, accessories and homeware crafted in Italy. 
Stand Studio - Known for outerwear created in beautiful faux furs, leathers and suedes.
Strathberry - Artisans of the most luxurious handbags in sumptuous materials. 
Sophia Webster - The iconic footwear brand known for graphic and joyous creations.
Tommy Hilfiger - Creators of elevated basics known for shirting, knitwear and suiting.
Tory Burch - Home to high quality accessories, footwear and beautiful seasonal pieces.
VVB - The diffusion line of its older sister with a contemporary focus on casuals. 
Wolford - Known for beautiful base products such as bodysuits, leggings and lingerie.
Zimmermann - Home to all things floral and focusing on dresses, shirts and holiday wear.
I think these lists could easily go on and on but I think it's good to keep them to brands that truly bring me joy whenever I see, wear or wishlist them. The brands and websites I go to first for certain occasions/needs and those that I seek out when I need inspiration. I think if they hit those markers, as someone who finds so much fulfillment from all things fashion, they are most definitely the cream of the crop right? What are your go to websites and brands? I'd love to know if you have any that you're truly in sync with or that you lust over and hope to own something from them soon? Sometimes it's just lovely to chat all things fashion and trends isn't it :) 
Sign up here for a weekly catch up of everything Inthefrow