16.12.2020
Bvlgari:
My Top Picks For 2020
This blog post is not a paid for advertorial in collaboration with Bvlgari but I am an official UK accessories ambassador for the brand, which has been a huge 2020 highlight for me. 
This Summer I very proudly was announced as the first UK accessories ambassador for Bvlgari. A brand I already loved working with, wearing and styling across my socials, so to be even considered for an ambassador role, was a pinch me moment.
Since Summer, despite the strange year that 2020 has brought us, I've had the chance to explore how wonderful being an ambassador for the brand is and it's been such a pleasure to chat with so many people about their love for the Bvlgari too. 
We've chatted about what I personally love about their accessories, which of the brands pieces have become my most worn favourites in the last few years and even which pieces some of you have treated yourself too for birthdays, graduations and now Christmas. 
With that in mind and with the year coming to a close, I thought it might be nice to take a look back at which pieces have become my true favourites and which collections are my most lusted after. 
This blog post & shop widgets use affiliate links. 
Affiliate text links are marked (ad). 
The coat featured in this imagery was a PR product/gift.
The bag featured in this imagery was a PR loan.
Read the disclaimer about affiliate links & PR products/gifting here. 
The B.Zero1 Collection 
If you don't recognise the name, you will surely recognise the pieces as I very rarely take my rose gold B.Zero1 rings off! I love statement jewellery that's bold, out there and is a little bit edgy, so it's like the B.Zero1 collection was simply made for me. Rings, bangles, earrings, necklaces - as simple or as detailed as you'd prefer. Created by the brand with the Colosseum itself as inspiration, you'll find yourself embracing your inner rock chick waring B.Zero1 and that's exactly why I love it so. Find me stacking the rings as well as doubling up on the ceramic earrings - they make any look feel utterly cool.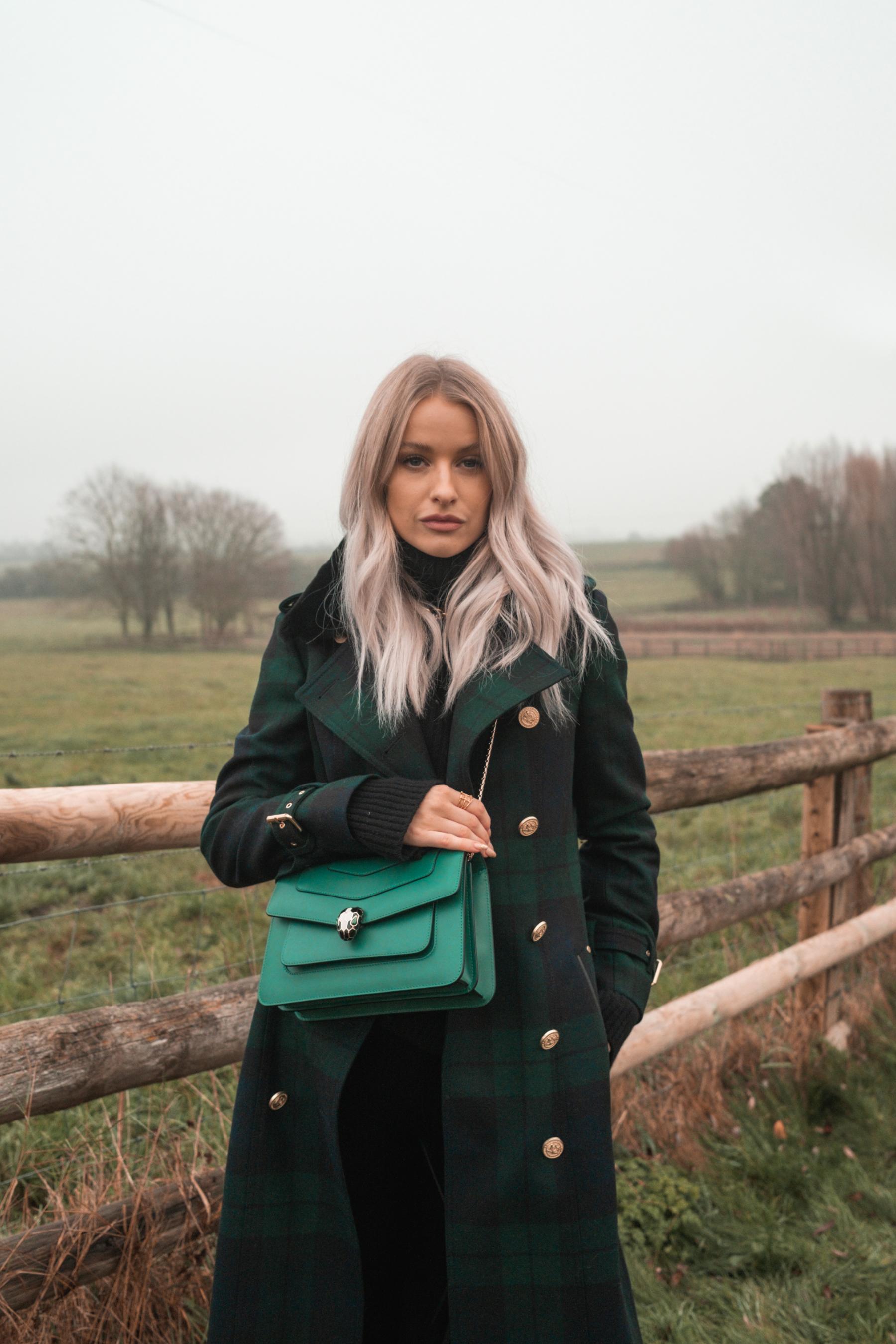 The Serpenti Diamond Blast Bags
Over the last year I've been so very lucky to have previewed some of the brands most incredible handbags (some that aren't even available to buy yet - eek!) as well as excitingly being able to loan a few handbags to style and share. The brands Serpenti Diamond Blast collection encompasses every one of your personalities and fast became one of the reasons I fell head over heels for the brand in the first place. From classic cross body styles to limited edition and exclusive colour ways, all the way through to my all time favourite Diamond Blast pieces and new top handle must haves. The Serpenti collection never disappoints! 
The New for 2020 Bags
As well as the classic collections you'll find at Bvlgari like Serpenti Cabochon, Diamond Blast and Forever, some of the brands newest bags have made me weak at the knees. You know how much I adore a handbag from discovering the materials, to the versatility of styling and the brands new for 2020 handbags hit every note. The newer logo styles as well as Bvlgari x Ambush feel on trend and up to date, bringing the brand into 2021 with a fashionable bang! You had me at belt bag, detachable straps and multi use - the dream!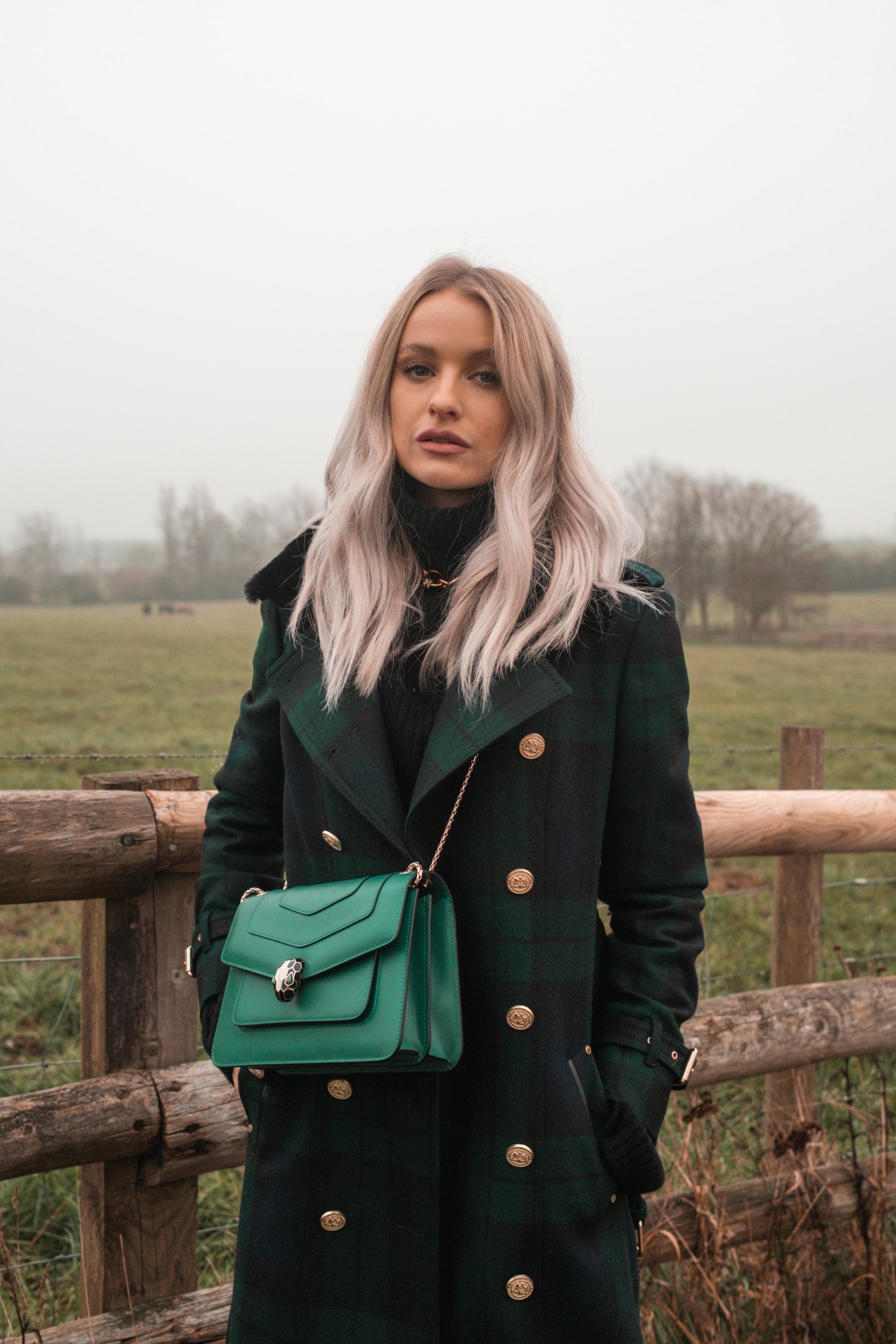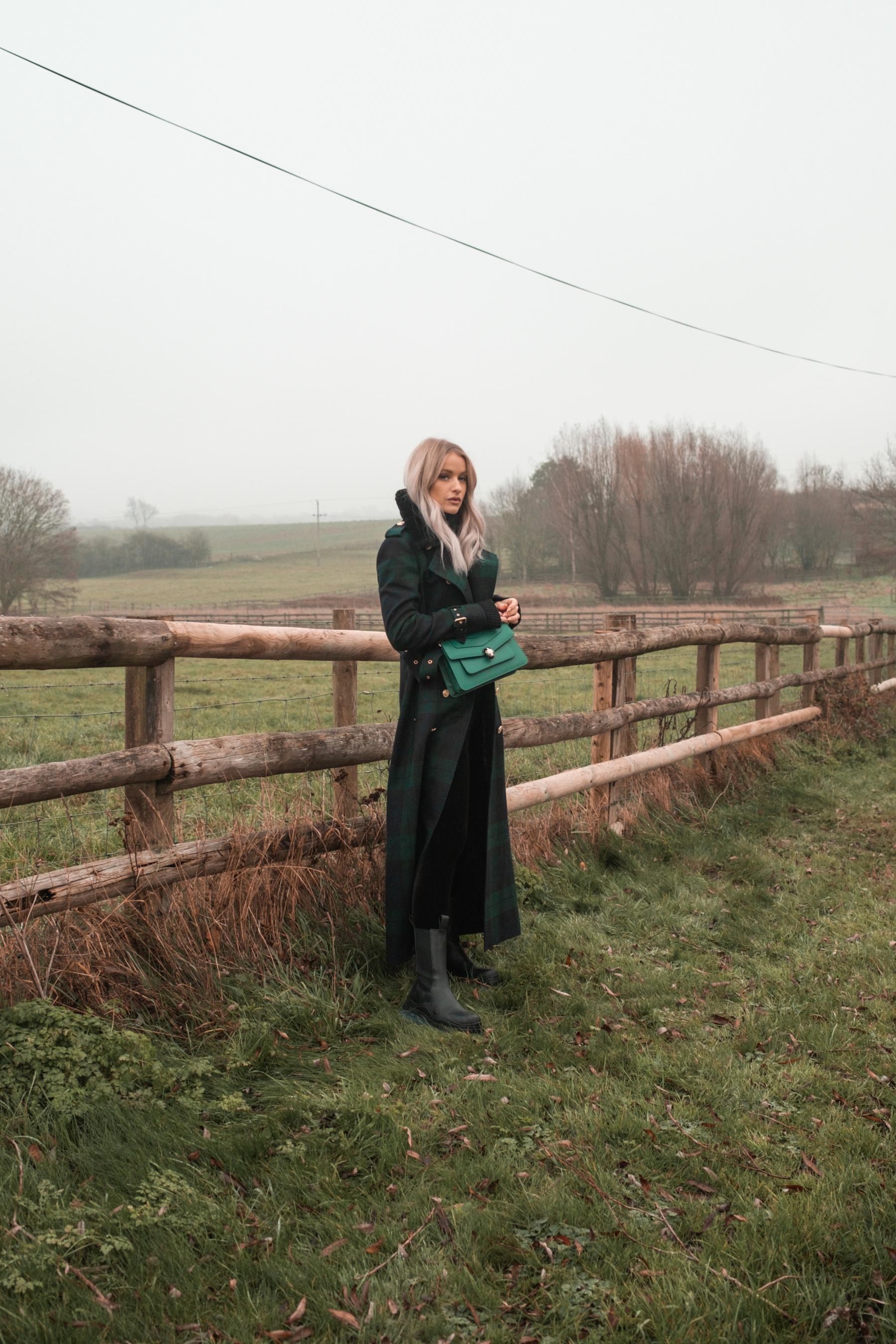 Bvlgari Sunglasses & Eyewear
I'm not sure I often wear my glasses here on the blog but if you didn't already know, I should wear glasses far more than I do. I always wear them for driving, often wear them for dog walks and if you see me in the street and I'm not wearing them, it's likely I can't even see you - I'm so sorry! My most recent addition from the brand are my driving glasses as well as some beautiful sunglasses I've been finding any excuse possible to wear lately. Bvlgari sunglasses & eyewear are some of the best quality pieces I own and if I (Mrs. clumsy...) wear them everyday and they still look brand new? Then you know that's definitely true! 
My Everyday Bvlgari Favourites
And last but not least just a few of my favourite things from the brand I've adored wearing and styling through 2020 and can't wait to share more of next year too! if you have any questions about any of the pieces I own or have loaned let me know below and I'll be sure to share whatever details you need! 
Huge thank you to the amazing team at Bvlgari for giving me such an amazing opportunity this year. I feel so very lucky to have been an ambassador in 2020 and cannot wait to continue sharing how much I love the brand into 2021 :) 
Sign up here for a weekly catch up of everything Inthefrow