09.11.2020
Letter Box & Mail Box
Gifting
- Christmas Gift Guides 2020 - 
Over the years I've always compiled huge Christmas gift guides that are filled to the brim with everything you've told me you'd like to see. From the photography must haves Alex and I use on a weekly basis, to a few things my Mama always adds into the mix and from amazing limited edition beauty gift sets, to more recently beautiful homeware gifting too.  
This year I thought I'd do things a little differently and focus more heavily on the topics that not only you've told me you'd prefer to see but that will also hopefully help some of my favourite businesses, including some incredible small brands too! 
So here's the first of a few dedicated gift guides to come, featuring something I think so many of us will be opting for this year - letter box gifting for your loved ones you perhaps can't be with this year. And even better, they're all small business who would love your support this year, especially during lockdown if perhaps you don't celebrate Christmas at all!
I hope you love what I have planned x
This gift guide featuring small business uses no affiliate links. 
Some of the imagery in this gift guide is comprised of PR gifts.
Read the disclaimer about affiliate links & PR gifting here. 
I couldn't begin a gift guide all about letter box gifting without my favourite doughnuts on earth. Ryan over at Borough22 Doughnuts has undoubtably been one of my most loved people over the years purely because I can't stop ordering from the brand and he enables my love for all things sugary haha If you've never had the opportunity to try out Borough22 doughnuts, they're handmade by Ryan in London and can be shipped all over the UK mainland and even frozen if you have more restraint than me. They're the perfect gift and something I not only order regularly for myself but for birthdays, congratulations and more! If you want a hint on what to buy for a gift then the mini selection are the perfect sweet treats (you may recognise my bridesmaids bought them for my hen party - that's how much I love them!) but if you want the bigger ones then my personal faves are the Jaffa, Peanut Butter, S'mores & Pumpkin Spice!
What: Gluten Free, Vegan Doughnuts
(Low FODMAP also available!)
Delivery Area: UK Mainland
Price: From £25 for 24 minis
Gift Vouchers Available: Yes!
A completely new to me discovery you may have seen me mention in a recent vlog are the wonderful Boxtails. A letter box delivery service that allows you to treat yourself or others to tasty ready to pour cocktails, in curated boxes where you get to mix and match the drinks. When the team got in contact I had already started to plan my gift guides and just knew that you'd love this gift idea as much as me. Not only do I think they'd make a wonderful Christmas gift, but like so many of these amazing letter box businesses Boxtails would be the perfect pick me up for a friend right now too. I know I'd love to be treated to something as fun and luxurious as my favourite cocktails at home and I think I might treat my besties each to a delivery for our next Zoom catch up together! My favourite cocktail so far is most definitely the Espresso Martini, closely followed by the Passionfruit Martini (feels like such a luxury to be able to have either of these at home!) and Alex is already thinking about ordering some more of the Negroni cocktails as a wonderfully simple way to serve something fun but stress free on Christmas day! 
What: Ready to Pour Cocktails
(Suitable for vegetarians & vegans)
Delivery Area: UK Mainland
Price: From £24.99 for 6 cocktails
Gift Vouchers Available: N/A
The lovely team at Boxtails have also offered me a discount code (not an affiliate code) if you'd like to try them out! Use code INTHEFROW15 for 15% off your order.)
Now letter box flowers may be nothing new, in fact they may well have been the first thing I ever heard of being delivered in such a way but I can probably bet you've never seen anything as chic as these dried blooms. I love to send flowers to friends and family because in the midst of all things digital and virtual there's something I adore about choosing some beautiful florals that arrive to say 'I'm thinking of you'. If you love the idea too but also want to send something that they'll be able to keep for far longer and then decorate their home with, then Isabloom Floral Design has created the most stunning dried letter box florals that feel so personal. I personally chose some beautiful muted peonies to add a little colour to our dramatic monochrome hallway but there are so many seasonal types to choose from, that they make the perfect Christmas addition. Between their Winter Wonderland box, Pampas Grass and Pussy Willow I feel like my most chic friends would adore a gift like this. 
What: Dried Letter Box Flowers
(Hand Curated by Isabelle herself)
Delivery Area: UK Nationwide
Price: From £15 for Perfect Pampas
Gift Vouchers Available: N/A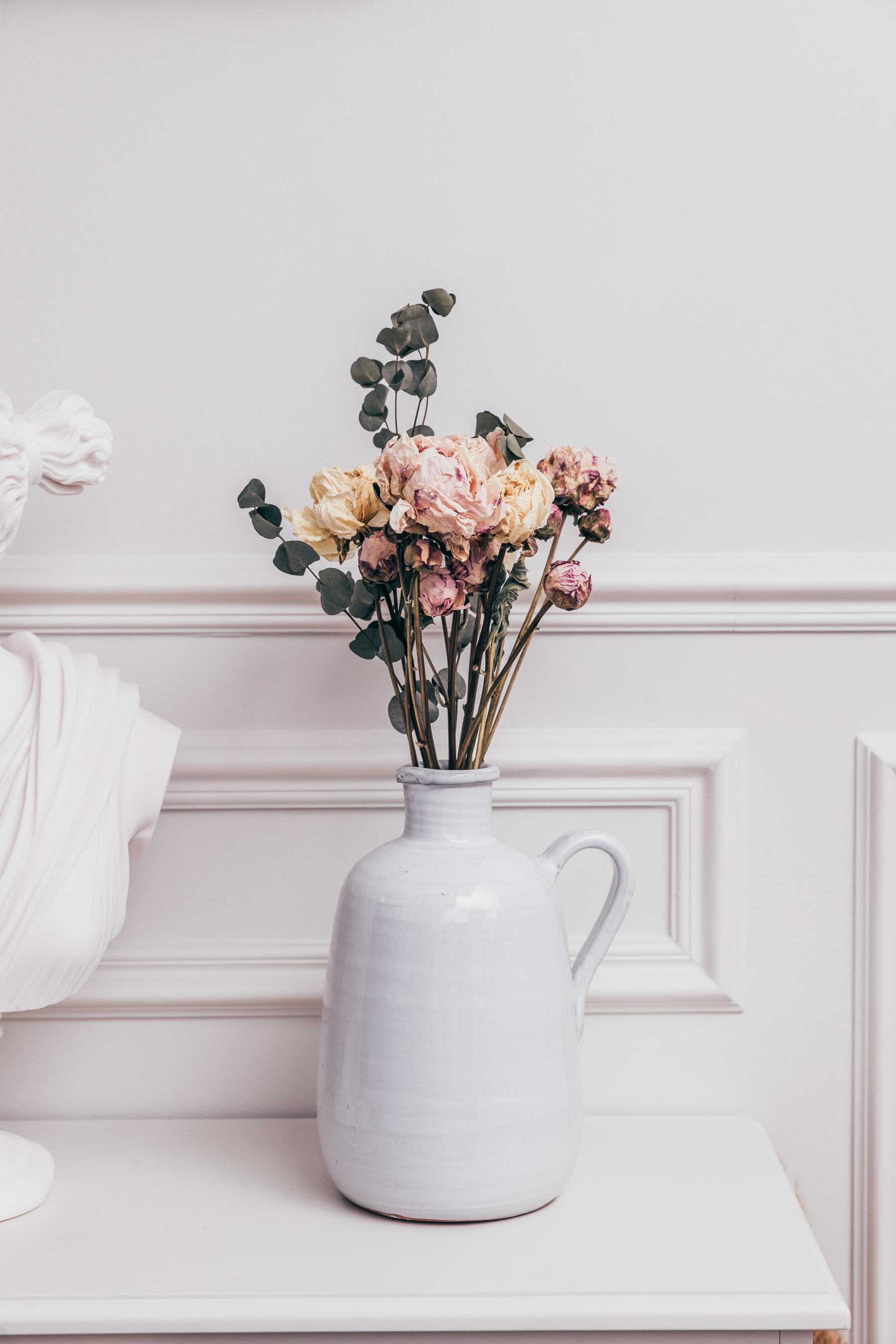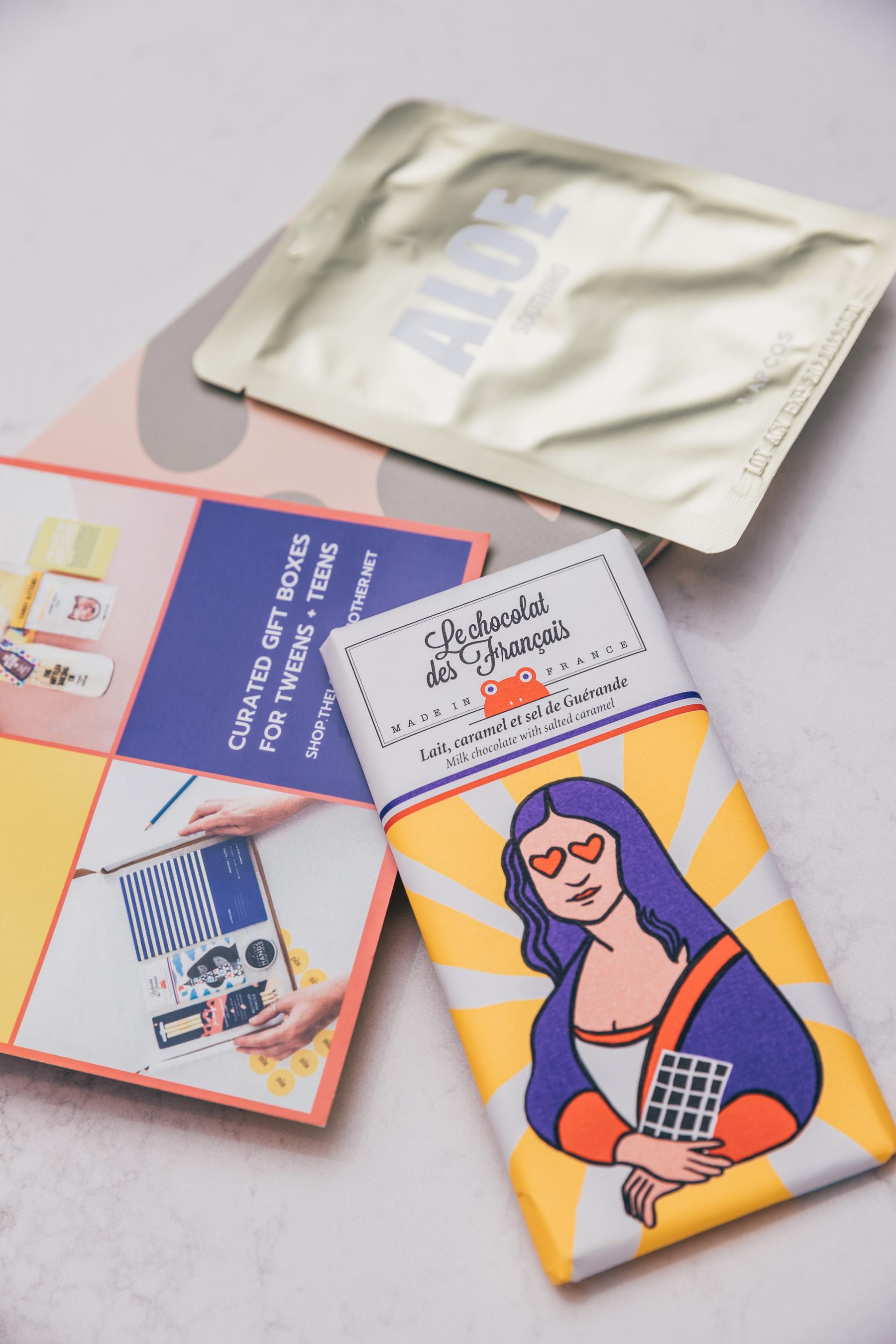 As someone with extended family members who are in that in-between stage of tween/teen but not quite adult, I find myself always wondering what to buy for them. Whether it's been exam congratulations or Christmas stocking fillers, I'd say it's their presents that take me the longest to decide on. You may have heard of the amazing London Mother Magazine who curate guides for all things London, lifestyle and parenting and they've now ventured into solving the problem of teen gifting. BOXD is an amazing letter box company that allows you to curate the perfect, personalised gift for loved ones. From selecting perfect gift cards to express your sentiments through to choosing every item in the box, BOXD makes gifts for that sometimes awkward gifting age, so very simple. Choose from beautiful sheet masks and beauty products, indulgent chocolate and vegan cake mixes, new stationery and candles and even better? They focus on small independent brands - yay! Also don't let the initial age range fool you, age is but a number so go ahead and create the perfect gift box for someone you love!
What: Personalised Gifts for Tweens & Up
Delivery Area: UK & International
Price: From £25 for Letter Box Gifts
Gift Vouchers Available: N/A
Not only are these particular gift boxes absolutely stunning with the chic and luxurious products you'll find inside them, for me I wanted to feature them because they feel so personal. As someone who got married close to Provence last year (was it only last year?!) discovering a beautiful letter box gift called Une Pinceé de Provence (A Pinch Of Provence) felt so special. You can choose from one of their specially curated boxes filled with beautiful products from Provence including wines, beauty products, diffusers and even macarons or create your own letter box gift from all of the available luxuries. I was lucky enough to be gifted the Lavender Fields box (our wedding venue had wild lavender growing and we had dried lavender for our confetti) and it's a perfect cosy evening in a box. The Whispering Angel and Lavender Harvest Candle were the perfect relaxing bath duo - the ideal Christmas gift for someone who deserves a wonderful pamper.
What: French Influenced Letter Box Gifts
Delivery Area: UK & Europe
Price: From £48 for Personalised Boxes
Gift Vouchers Available: N/A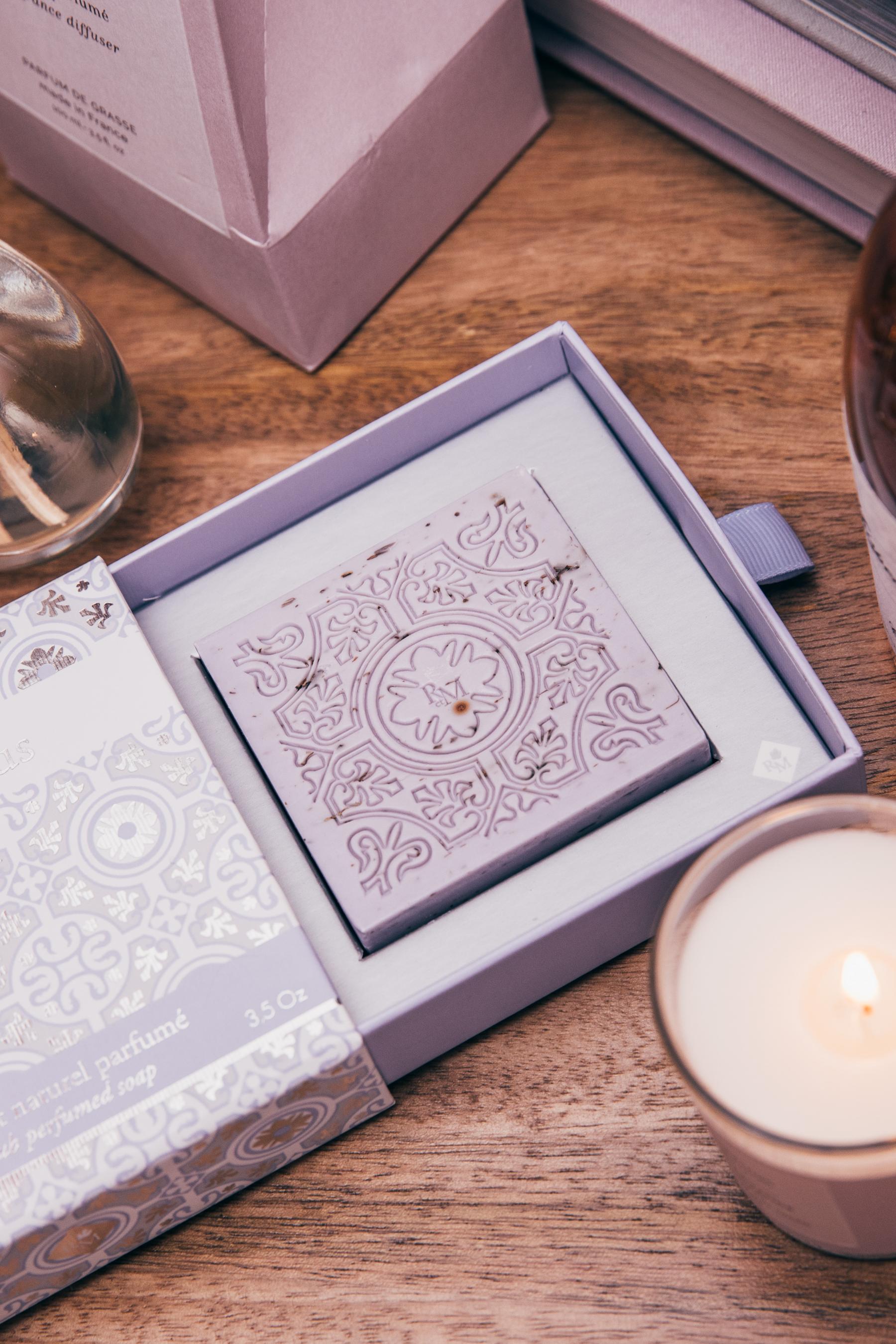 If you're looking for a luxurious gift to send that also includes a fun experience too, The Cocktail Man letter box gifts is such a great option for a Christmas treat and celebration. Not only can you opt for a one off delivery of a cocktail curated by master mixologist James, including spirits, mixers, garnishes and easy to follow instructions for you to create magic at home, you can even give the gift of a 6 or 12 month subscription which I think is so amazing. Alex and I opted for the Raspberry Gin Fizz kit for this gift guide (I'm a huge gin lover!) and it was so fun to create and mix our own drinks at home together, sat around the kitchen island, to make a night at home feel special. The rose bud garnishes felt so luxurious (it's the little touches like this that you'd never normally have at home) and I can't wait to try another kit out soon. I have my eye on the Salted Caramel Old Fashioned that I think Alex would really adore as would my whiskey loving Dad! 
What: Expertly Made Cocktail Kits 
Delivery Area: UK Nationwide
Price: From £29.99 for a 4 Serving Kit
Gift Vouchers Available: N/A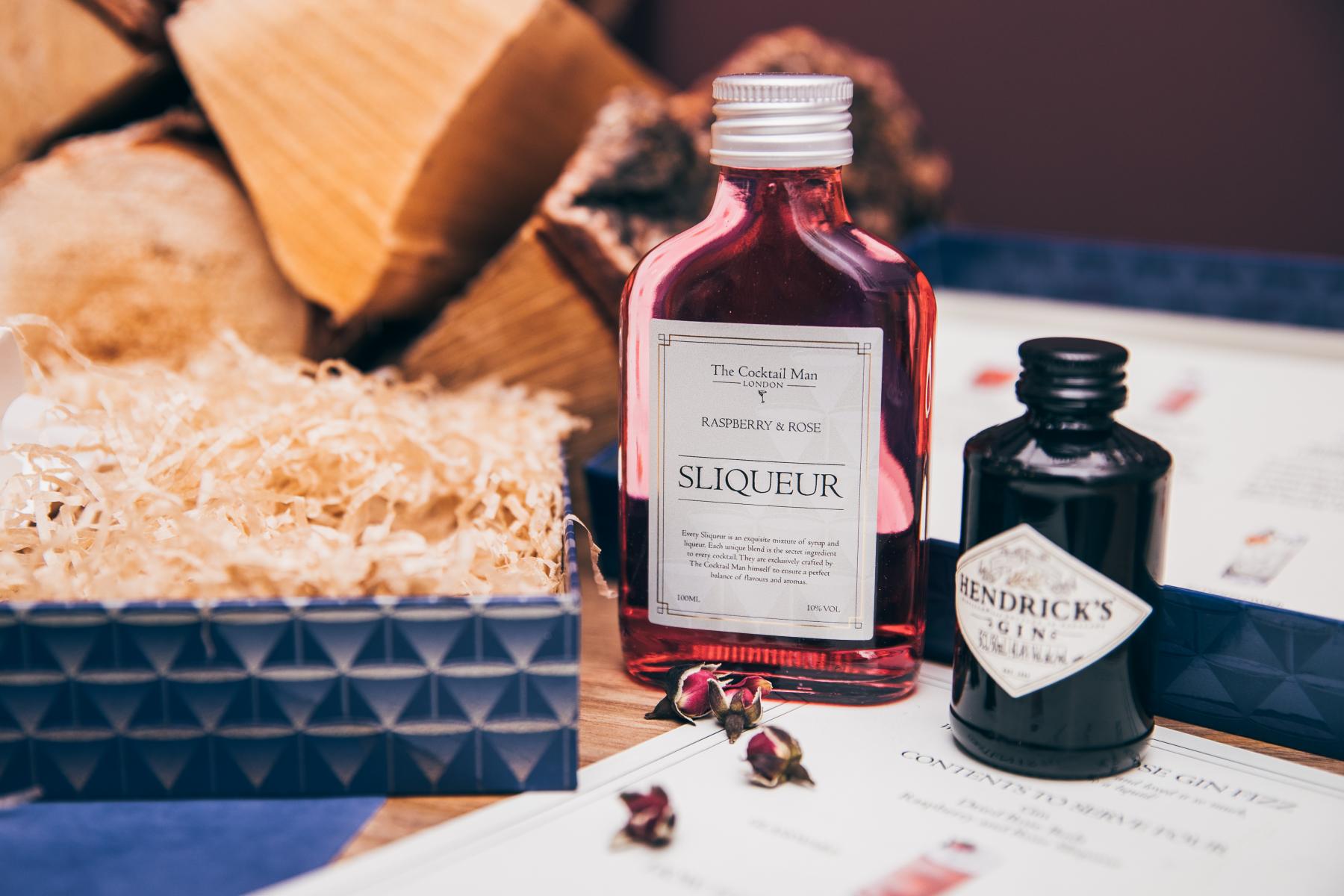 Letter Box Gifting Galore!
There are lots more gift guides to come over the next few weeks - categories both new and old, with a great mix of price points (and some more discount codes too!) but I hope you love every single one of them and they give you some gift inspiration no matter who you're treating. Of course although I have lots already planned I'd love to hear below if you have any suggestions or things you'd love to see on the blog - as always I'll always follow your lead and try to accommodate anything that will help your festive season go smoothly! x
Sign up here for a weekly catch up of everything Inthefrow