26.10.2020
9 Of The Best
Advent Calendars
I simply love advent calendars. Whether it's a delicious Hotel Chocolat one or one filled with amazing beauty treats, there's something about waking up on a cold December morning and remembering you have an advent door to peak behind, that encourages even the least likely 'morning person' to jump out of bed. 
Every year it seems the offering gets more exciting, more luxurious and more swoon worthy, to the point that so many are always selling out but which ones are really worth it this year? With so many to choose from you can be sure there's one out there perfect for you, so why not add one of the incredible calendars to your Christmas wishlist too?
So here are 9 of the best I've seen this year, filled with luxurious beauty treats that will most definitely make every day in December that bit more exciting. That's assuming of course that you have more patience than me and won't open the drawers sooner than you should - If Alex asks I swear it was only for the photos... 
This blog post & shop widgets use affiliate links. 
Affiliate text links are marked (ad). 
The calendars in these images were gifted.
Read the disclaimer about affiliate links & PR gifting here. 
PS - If you love advent calendar surprises don't worry I don't reveal too much below - just a couple of sneaky brand mentions to give you an idea of what might be in each one and a product or two are pictured from a couple of the featured ones!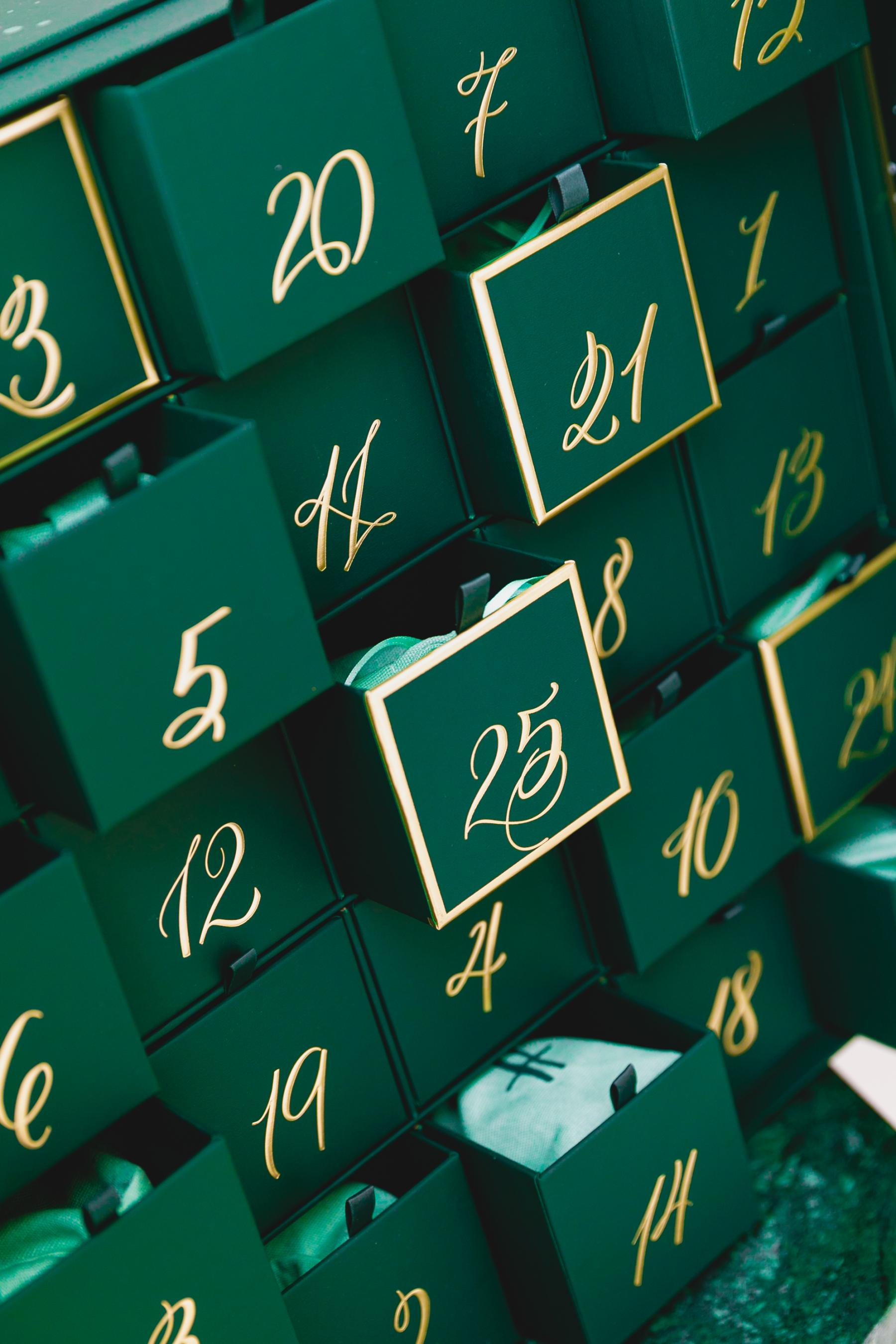 Harrods of London
Beauty Advent Calendar 
I'm not sure any store says Christmas to me like Harrods does. Every year while compiling my gift guides I spend so much of my time on the Harrods site because their selection of stocking fillers is by far the most incredible. Not only am I indulging in their hampers for Christmas Day again this year but with the addition of their new beauty hall this years advent calendar is out of this world amazing. Featuring Augustinus Bader, Guerlain, Natasha Denona, Chantecaille & more!
Price: £250
Worth: £700
Reusable Next Year: Yes!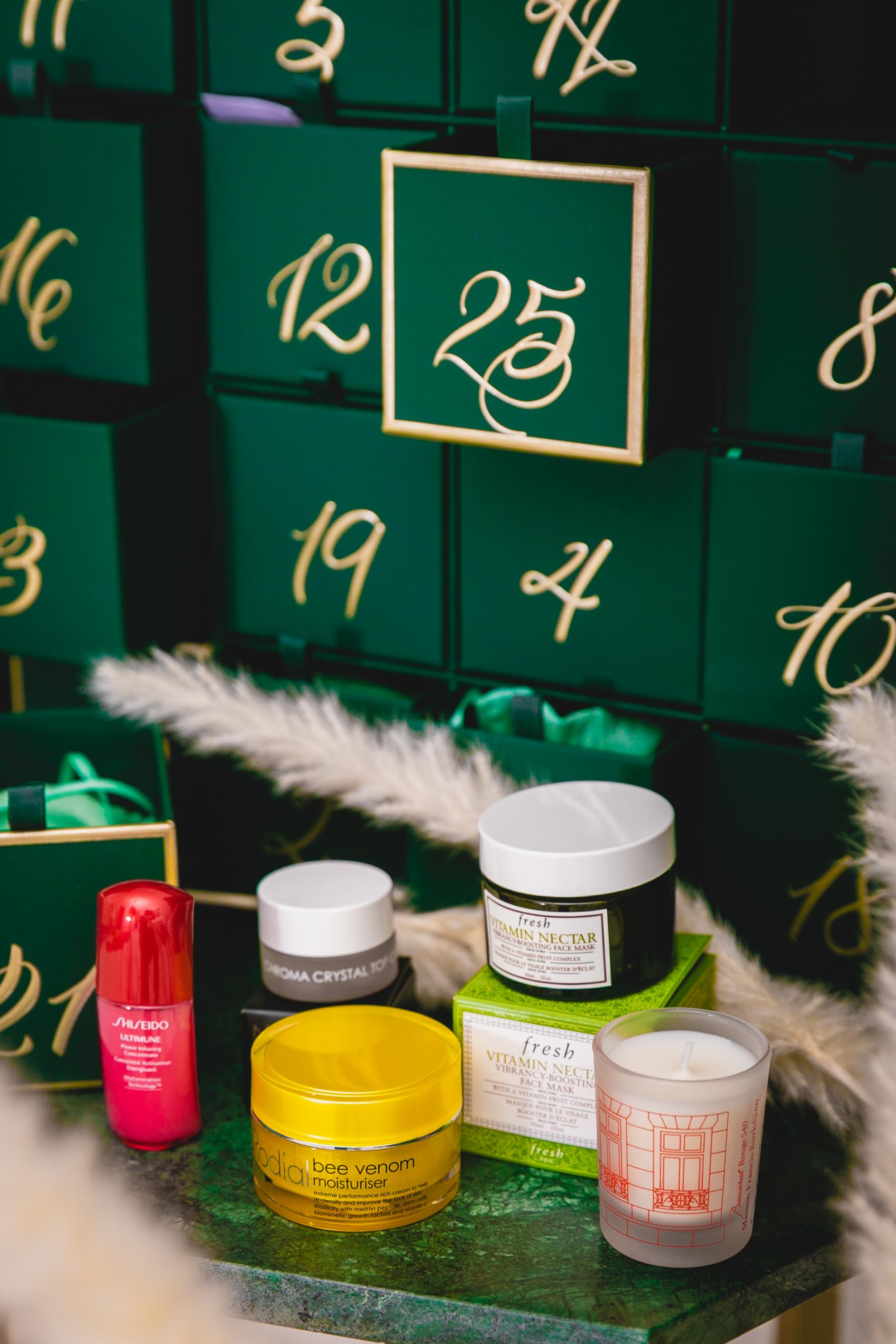 Charlotte Tilbury 
Bejewelled Chest of Beauty Treasures
I mean there's no way I could put together a post all about my favourite advent calendars without including Charlotte Tilbury - no brand does Christmas beauty gifts like they do! Some of my year round beauty favourites from the brand are included in this years Chest of Beauty Treasures so it feels like one not to be missed if you've ever wanted to see what all the fuss is about! Featuring Beauty Light Wand, Matte Revolution Lipstick, Magic Serum, Magic Cream & more!
Price: £150
Worth: N/A
Reusable Next Year: Yes!
The Body Shop
Make it Real Advent Calendars
The Body Shop advent calendars are always some of my favourites to pick up for friends and family as extra early gifts because they offer such amazing value for money and a chance to try some products you may have already been lusting after. I have loved ones who adore everything and anything The Body shop, so the fact they offer different sizes of their calendars filled with their best selling and most loved treats is ideal. Featuring Shower Gels, Body Butters, Face Masks, Moisturisers & more!
Price: £130 / £70 / £50 
Worth: N/A
Reusable Next Year: Yes!
Christian Dior 
Avenue Montaigne Beauty Advent Calendar
Nothing says luxury like a Christian Dior advent calendar. Every year their exquisite advent calendar is packed not only with their best selling makeup, skincare and fragrance but with an extra special exclusive keepsake. This Christmas gift from Dior always feels extra special having worked with them during the year but even more so because they always find the most talented artists to create a magical calendar that I love to have on display. Featuring products from Backstage, Capture Total, Prestige, Diorshow & more!
Price: £340
Worth: N/A
Reusable Next Year: Maybe!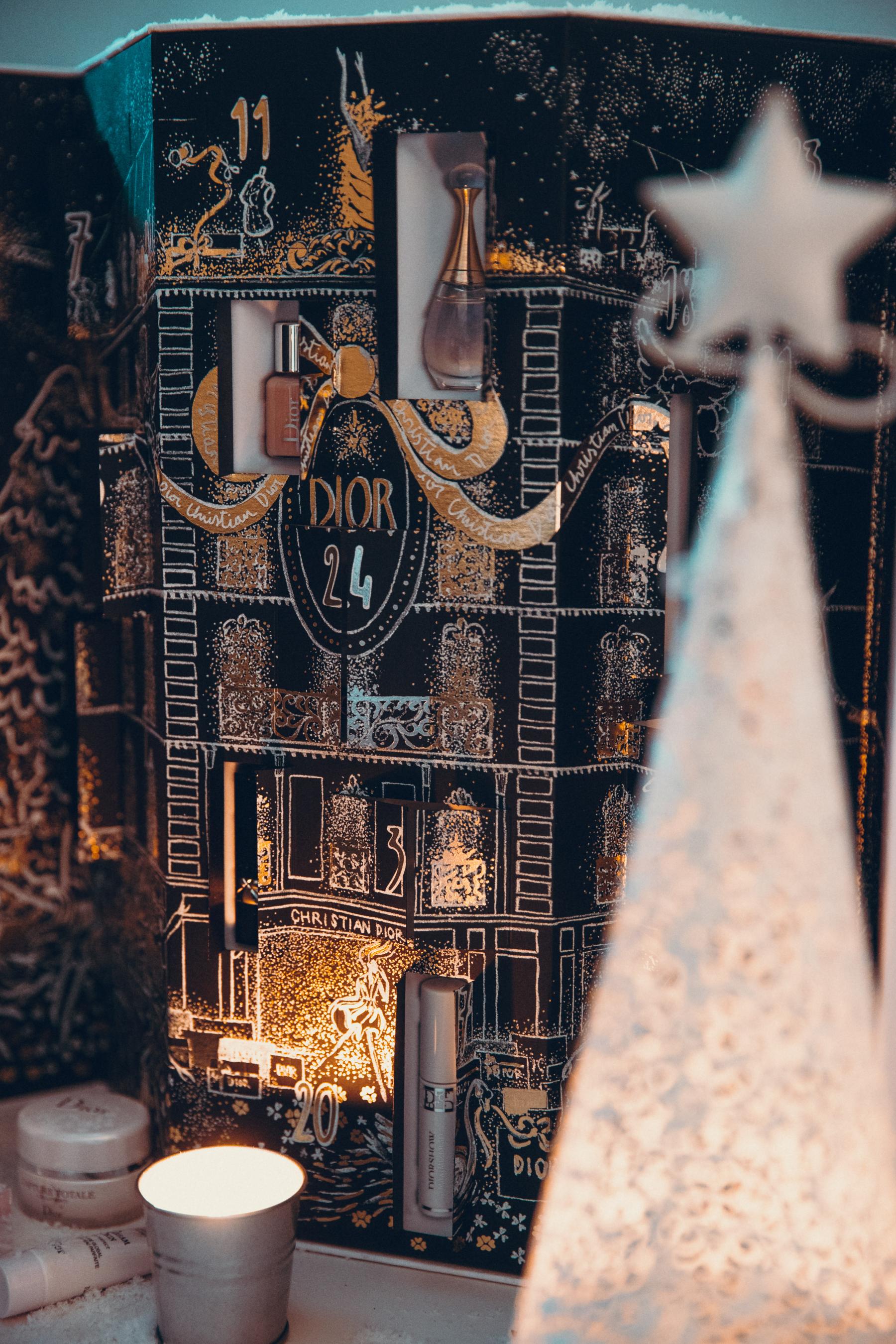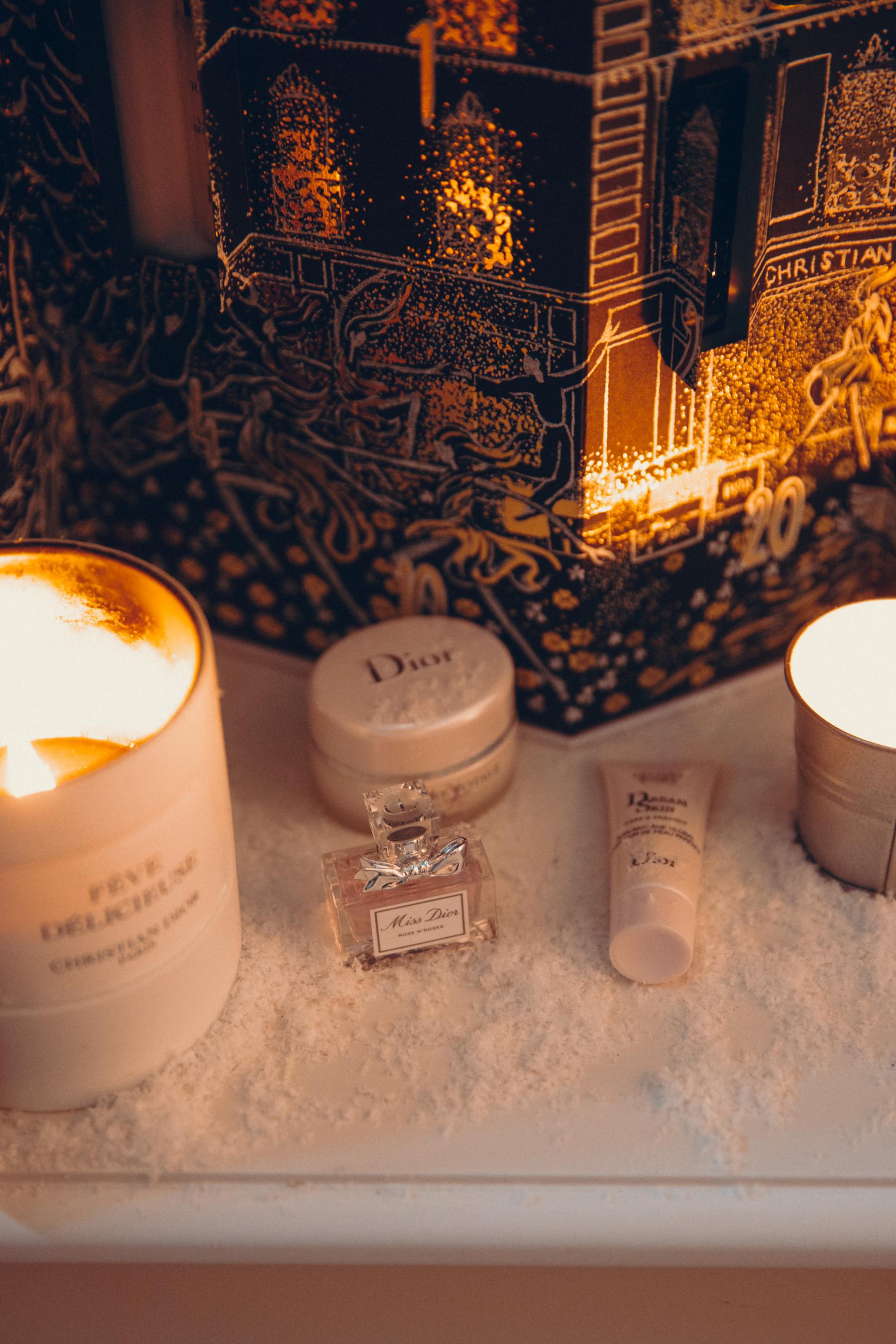 Acqua di Parma  
Fragrance Advent Calendar
If you feel like trying something different this year, or makeup and skincare just isn't your jam, then the always beautiful Acqua di Parma advent calendar might be the treat you and a loved one have been waiting for. Filled to the brim with fragrances, bath products and a candle all in the brands best selling scents, it's the ideal calendar to share with your loved one and one I know that Alex would adore to have this year, because he's currently peering over my shoulder asking me what it contains haha! Featuring Rosa Nobile, Colonia, Cipresso di Toscana & more!
Price: £400
Worth: N/A
Reusable Next Year: Yes!
Lush
12 Days of Christmas
If like me baths are your thing, then maybe a Lush Christmas treat would be the best 'To me, From me' gift you could treat yourself to this year. I can never have enough bath products in my bath because when I bathe, it's an hour of blissful me time that allows me to indulge, relax and recharge. If you missed out on the pre-order for their huge advent calendar this year then don't worry because their smaller 12 Days of Christmas gift is a just as magical but also cheaper alternative too. Featuring limited edition and seasonal Bath Bombs, Bubble Bars, Shower Gels & more!
Price: £75
Worth: N/A
Reusable Next Year: Yes!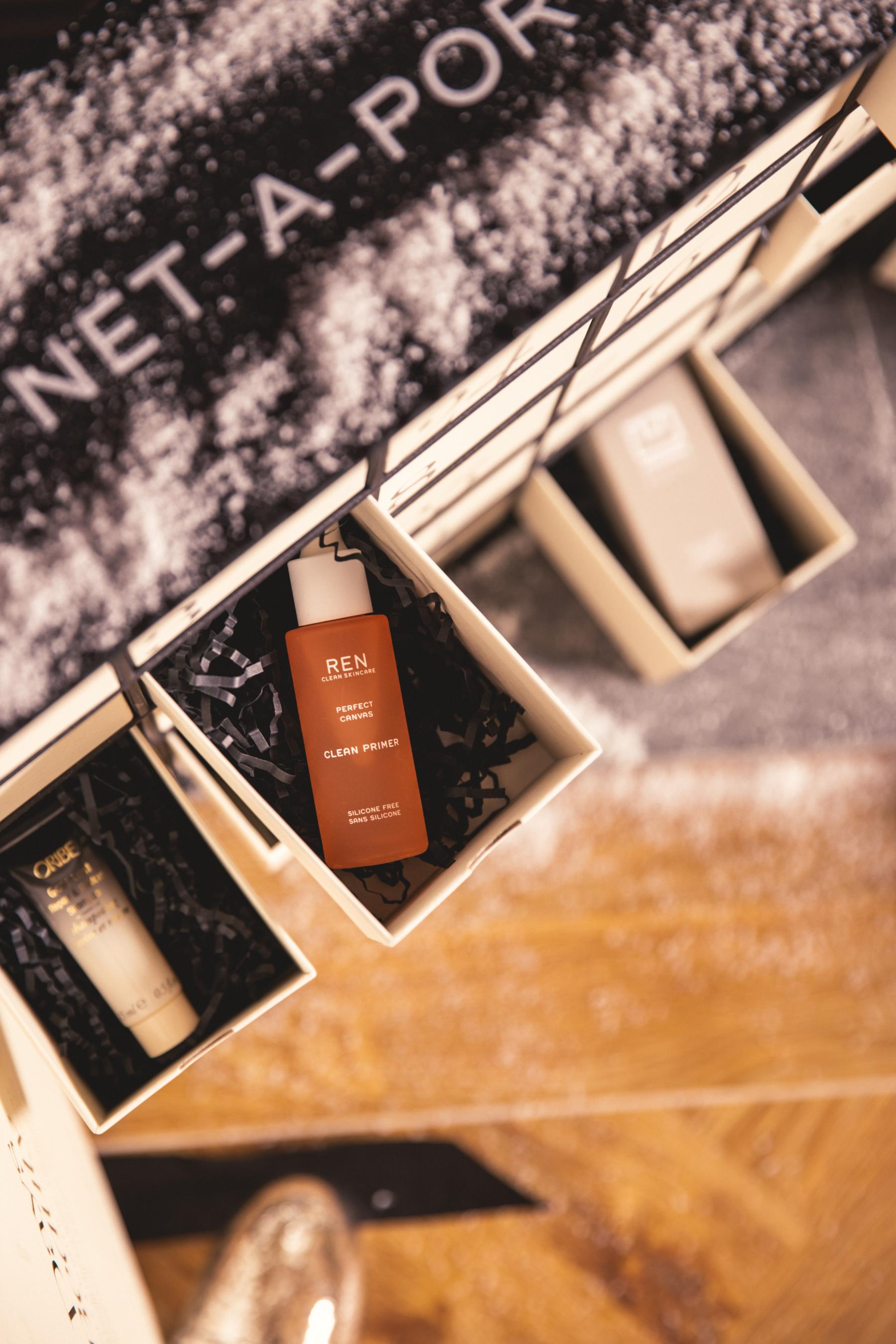 Net a Porter 
25 days of Beauty Advent Calendar
If you haven't discovered Net a Porter's beauty offerings yet, maybe now is the time to do just that with 25 of their most loves products! The well known online luxury fashion retailer stocks some of my favourite beauty and skincare brands and their advent calendar always features the sites best selling brands to tempt you. All tied up in their signature black box style with a beautiful silk bow, I'll most definitely be reusing this one next year - maybe even for a doggy treat advent calendar haha! Featuring 111Skin, Omorovicza, Slip, Oribe & more!
Price: £250
Worth: £1,115
Reusable Next Year: Yes!
Lumene
Nordic Beauty Surprises Advent Calendar
Finally wanting to try some of Lumene's amazing Nordic beauty products but not sure which ones to treat yourself to first? Maybe their annual advent calendar is the perfect time to say hello to the brand! Packed with some of my favourite all time products, their amazingly affordable offering this year is not to missed. Featuring products from their Nordic C Valo range, Artcic Hydra Care range, Invisible Illumination makeup & more! 
Price: £89.90
Worth: £240
Reusable Next Year: Maybe!
(Use code INTHEFROW for 20% off!)
John Lewis 
Beauty Advent Calendar
I absolutely love the John Lewis advent calendar this year, it has such a brilliant selection of beauty products that I picked one up for one of my besties while I was creating this blog post! I know she'll love it and I also know her hubby will sneak some of the products in this one too. A perfect balanced mix of makeup, skincare, fragrance and bodycare this feels like one of the most varied and exciting advent calendars available to buy this year. Featuring Neom, Lumene, Hermès, NARS & more!
Price: £150
Worth: £376
Reusable Next Year: Yes! (The drawers are reversible)
I hope you find a little something to add to your early Christmas list this year and if you do I hope you love what you choose and indulge in a little self care along with it! 
Sign up here for a weekly catch up of everything Inthefrow