23.09.2020
An Ode To
White Trousers
I feel like this blog post could quite easily be called an ode to white trousers as opposed to why they're such a versatile style because I feel like I'm in mourning for this gorgeous Brunello Cucinelli pair. 
You may remember I spotted these last year in the Mytheresa sale and jumped at the opportunity to order them. Not only did they seem to be a bit of a bargain for such a luxury designer piece, but I had been scoping out adding a crisp white tailored pant to my closet, for quite a while. 
The bolder sister of the camel trouser or the classic black pant, I found a pair of white trousers that weren't see through (a miracle in itself haha), that fit like a dream and that were such beautiful quality. Not only have I worn them on a weekly basis for the last 18 months or so, but I can't think of an event I didn't style them for. 
Fast forward to the beginning of September and an unfortunate accident with some berries at a photoshoot, meant even a professional cleaner couldn't save them! So in honour of one of the best unexpected purchases of 2019, here's why white trousers might be way more versatile than you think. 
This blog post & shop widgets use affiliate links. 
Affiliate text links are marked (ad). 
The bag featured in this imagery was a PR loan.
Read the disclaimer about affiliate links & PR gifting here.
They Transition So Perfectly 
I am so very lucky to own a literal wardrobe of dreams including some pieces that 18 year old me, studying fashion at University in Manchester, would have never have thought I'd own. Some I've fallen in love with and indulged in, some have brought me joy and I've impulse purchased them but other pieces like these white trousers, I'd buy again in a heartbeat because I've worn them so many times. Evening chic with kitten heels, meeting appropriate with contrast blazers, dinner date perfection with luxurious camis and smart casual with oversized knitwear. The ideal transitional piece!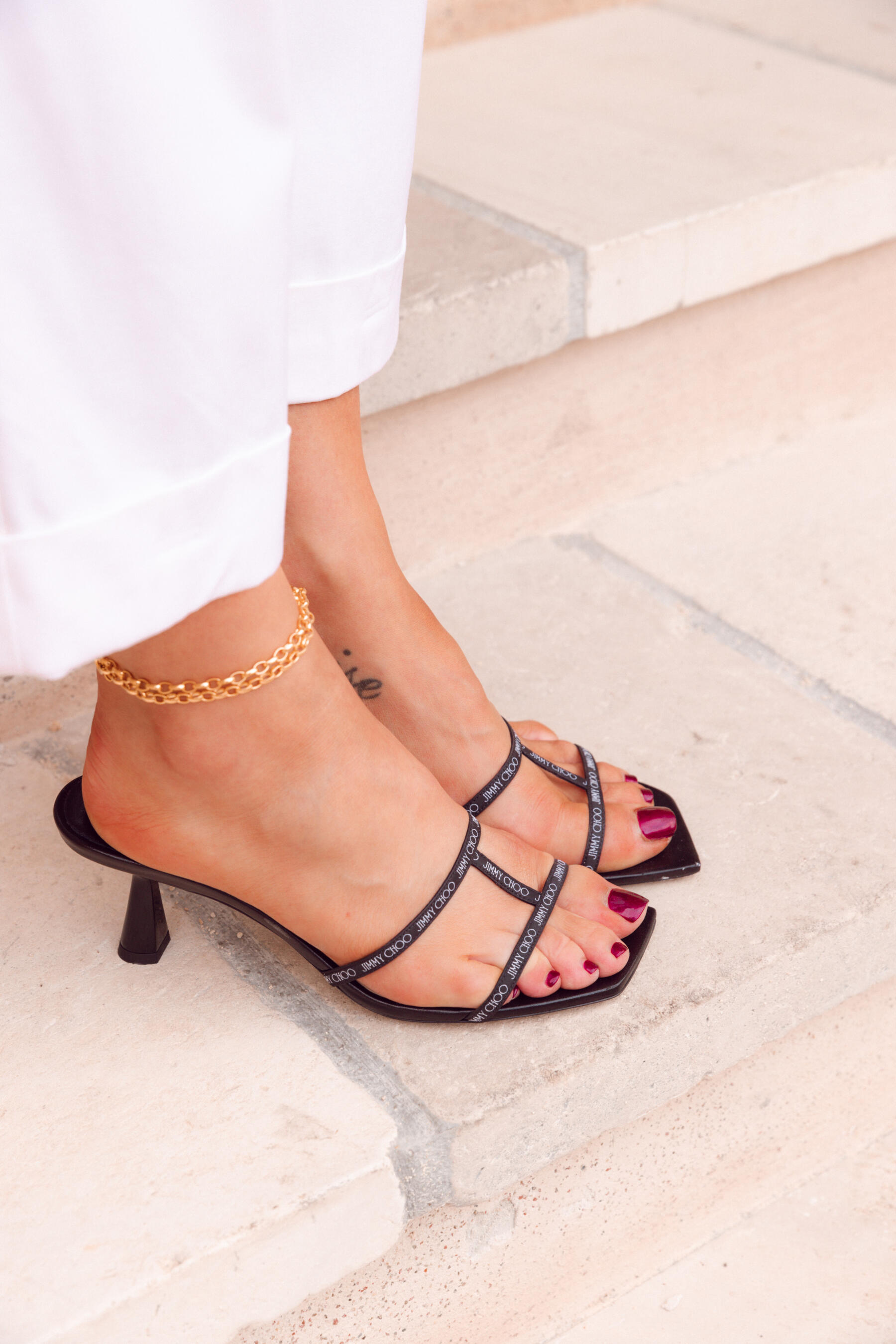 They're A Neutral Colour
When I talk about adding a pair of white trousers into your closet, I do truly mean crisp, vivid white. Not a creamy tone or an off white shade (although I own and love both of these), but a true white, that screams of its ability to be teamed with just about every other colour you could possibly own already. Radiate sunshine and team with a beautiful yellow cami in the summer months, embrace all the cosy vibes and match with shades of tan when it comes to knitwear in autumn or make a monochrome statement by styling black and white for a bold, sleek evening look.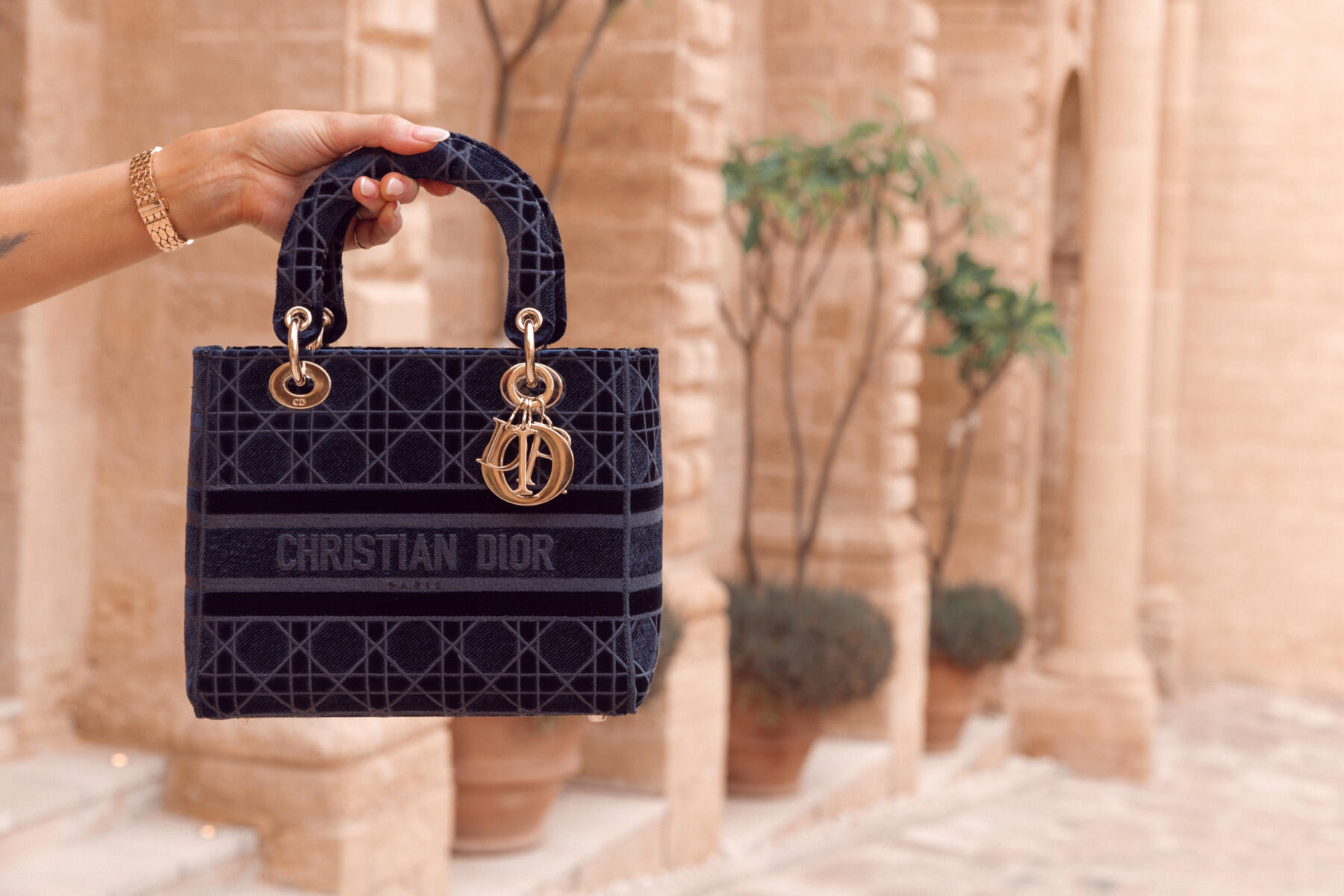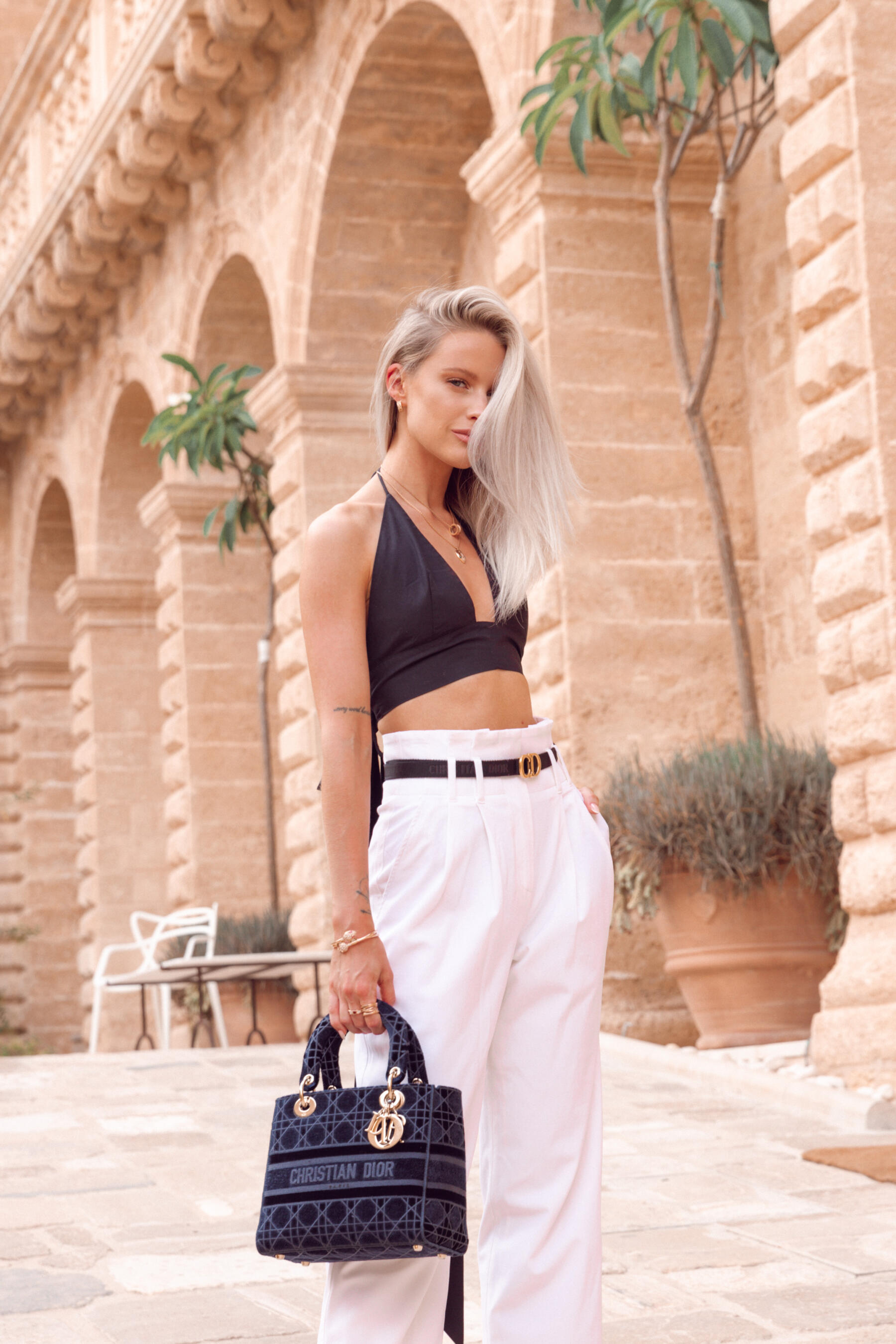 They Brighten Your Wardrobe
If when spring and summer roll around, the idea of suddenly adding bright colours into your wardrobe has you running for the hills, a pair of white trousers is the perfect compromise. They can brighten and switch into so many of your favourite looks, but without feeling like you're stepping so far out of your comfort zone, the zone becomes a very distant memory. So many of us are trying to utilise better buying habits and what better purchase to make, then a piece that will enhance so many of the items already in your wardrobe.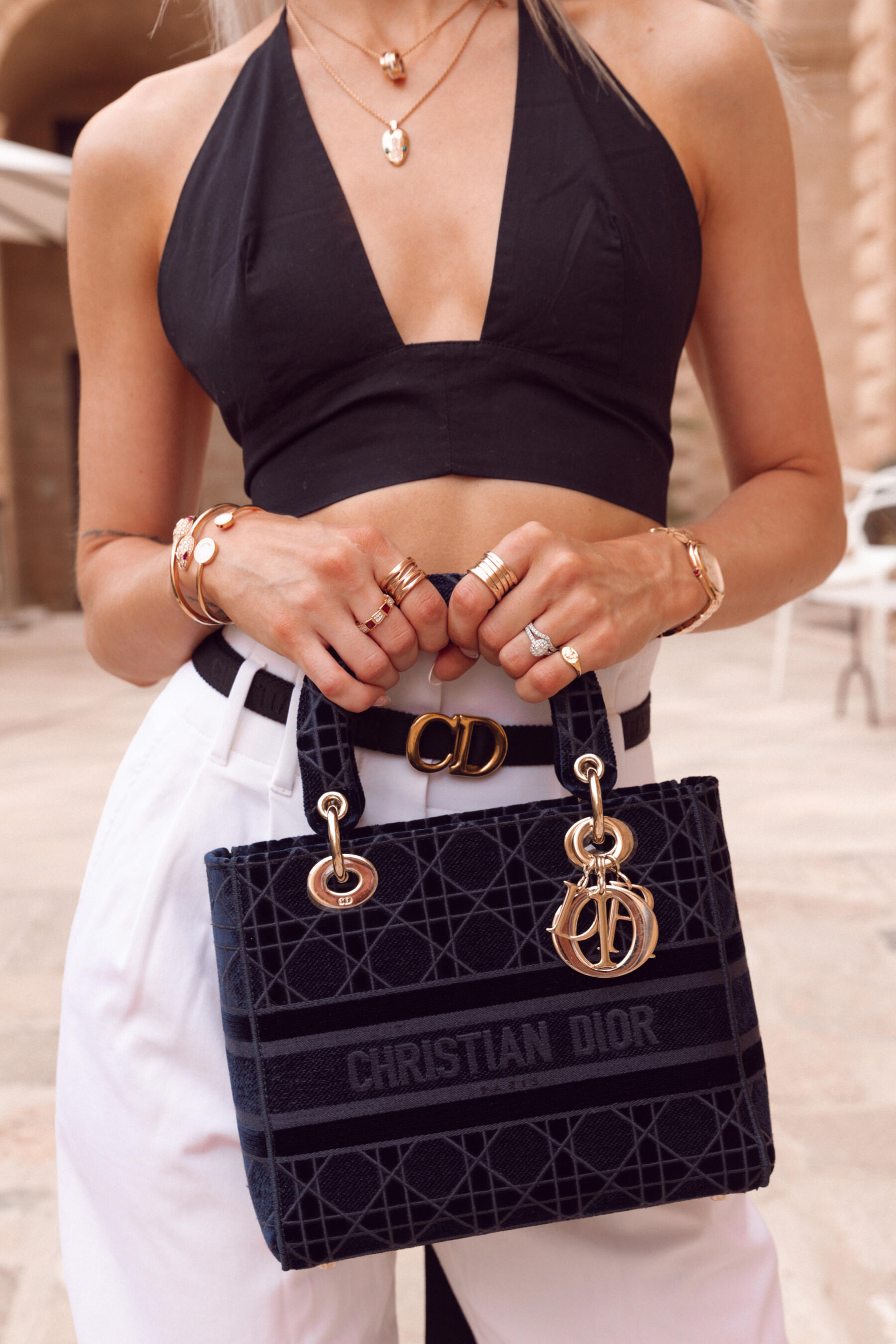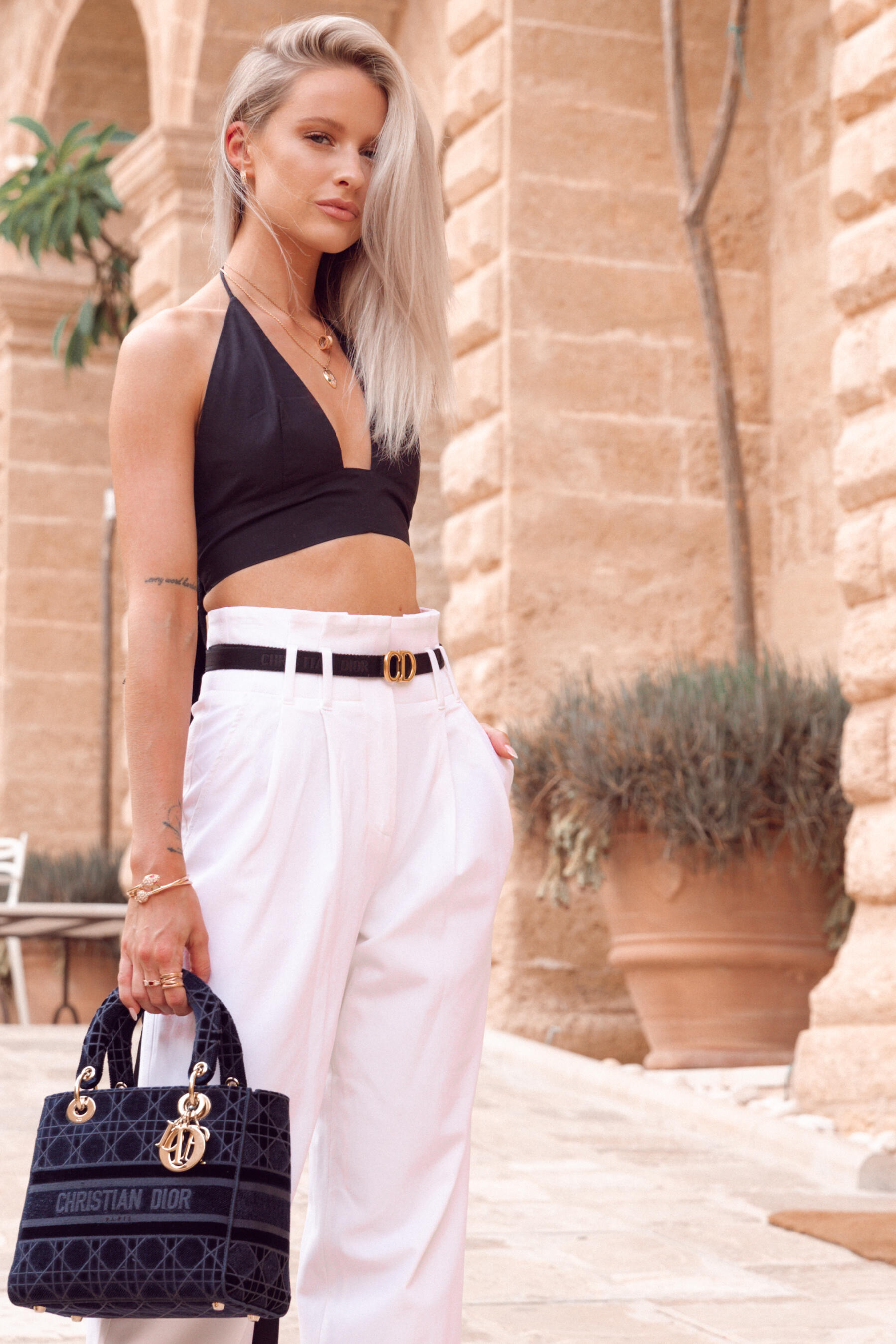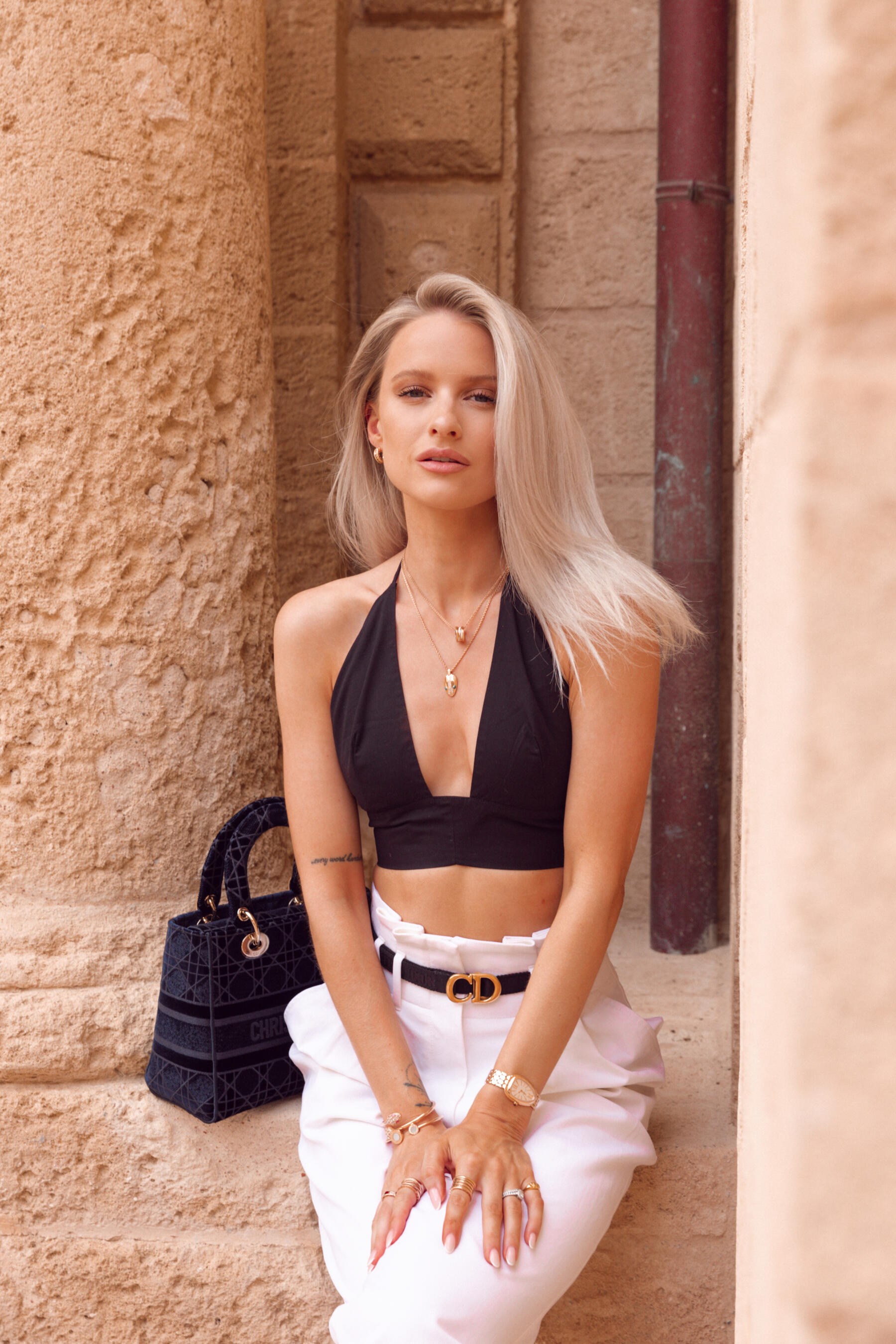 There's Really No Rules!
I'm a big lover of fashion and adore to see what trends trickle down from the runway into our high street and online stores but I'm also a bigger believer that when it comes to fashion there's no rules. Choose the pieces that bring you joy, purchase the clothes that you want to wear often and above all else you do. Want to wear white trousers at any age? For any occasion? With anything you want? Every week in a year? Do it and do it with style - you know you better than anyone else!
Oh and just on the off chance any of you spot these beautiful Brunello Cucinelli trousers anywhere please do let me know - I've hunted high and low but unfortunately I just haven't been able to find them or anything just as perfect yet! 
Sign up here for a weekly catch up of everything Inthefrow