07.09.2020
5 Simple Tips to be
More Sustainable
As a fashion & beauty blogger I know I am far from the epitome of a sustainability queen but I also feel as time goes on, I'm making progress in my everyday life. Not only am I discovering how to make swaps for a long term impact but I'm enjoying making switches that better my own routine and the environment too.
Between the topic of sustainability being far more widely discussed than ever across social media, as well as friends and family excitedly sharing their own discoveries, I feel like so many of us are on the same path of discovery and bringing sustainable swaps into the mainstream.
What's important with sustainability is that we don't feel discouraged to continue to research and make swaps as and when they become available to us, even if we aren't perfect. I think the rule to follow is that if we have the privilege and means to be able to embrace something new, we should give it a shot. 
Taking steps to a more sustainable lifestyle has never been simpler or more accessible to the wider consumer but until we see others try some swaps themselves, they can still seem an overwhelming or too great a step to take. With that in mind here are 5 super simple steps I've been taking towards a more sustainable beauty routine. 
This blog post & shop widgets use affiliate links. 
Affiliate text links are marked (ad). 
The accessories & knit featured in this imagery were PR gifts.
Read the disclaimer about affiliate links & PR gifting here.
1. Ditch Single Use
First things first, if you have the means to, try to ditch anything in your routine that is a single use item. Whether it's plastic or not, an item that's created to be used only once before it's either recycled, composted or thrown away, can be avoided with a little research.
I've made a start by introducing a couple of swaps, lessening my use of some products and ditching a few items from my routine completely because I know they aren't necessary and  there are more sustainable options available. There are cotton buds with no plastic in them (Q-Tips if you're from the US),  face masks that are reusable, cotton pad/round alternatives and makeup wipes are not only terrible for the environment, they're just as terrible for your poor skin too! 
And be wary of the marketing terms that are used on the products you choose to purchase and use. Just because an item is labelled as biodegradable for example, it doesn't mean it's necessarily the best environmentally friendly choice available to you. En mass, most things are biodegradable, it's the time taken to biodegrade that truly lessens a products impact.
2. Choose Refills 
What's so brilliant about this option, is over the last few years it's become much easier to make this swap in so many aspects of your routine. Some of the biggest beauty and wellness brands now offer refills for their products, bringing the idea of refills into the mainstream. It used to be that perhaps only a handful of brands, retailers and products you enjoyed in your everyday routine offered the option to refill your favourites but with just a little searching you can now find so many.
What's great about refills is that you can also learn as you purchase, why that refillable option is a more sustainable environmental purchase too. They use less packaging by weight (L'Occitane for example saved 153 tons of material globally in 2017 with only 13 products being available in refills), less packaging weight consequently lessens the products emissions impact and refills often use materials like aluminium that can be recycled infinitely as opposed to plastic which cannot.
Starting from being able to refill your favourite handwashes, makeup removers, bath oils and your shampoos, to choosing refillable foundations, lipsticks and even perfumes. Even just choosing a couple of these options to implement into your routine will make an impact over time and show the brands creating refills for their products, that there is a demand for their more sustainable choices.
3. Choose Larger Sizes
A really simple swap to make, if the option is available to you, is to choose to purchase larger sizes of the beauty products you love and use often. Choosing larger sizes will have less of an environmental impact if you're choosing to have them shipped to your house (especially in the current climate) by ensuring you don't ship the products as often and in the long run, ensuring you're bringing less packaging into your routine. And if your routine contains packaging that utilises things like pumps to dispense product (which are not always recyclable even if the main housing is) you'll be bringing less of these into your home too.
Choosing 'family size' or purchasing products in bulk means you can choose to decant products into reusable chic travel containers when you head on holiday, as opposed to purchasing travel size products which mean more plastic waste. And a bonus to choosing larger volume products if you have the access and means to buy them? Quite often you'll also save a little money too, which over the years can really add up! 
4. Use a Recycling Bin
I know, how revolutionary right? Hear me out though... Since we moved into our home and I finally have a tight grasp and overview on not only my own purchases but my PR intake too, it dawned on me that having something as simple as an empties basket or a recycling bin in the bathroom, would make a huge difference.
At Frowhome we diligently recycle in the kitchen, ensuring bottle tops are separated, containers are clean and dry and removing staples and tape were necessary. We try to choose cardboard packaging over plastic when we shop, we avoid single use containers 99% of the time, we opt for refillable dish soap, use dryer balls instead of sheets (amongst many other swaps) but what about our bathrooms? Different research and date suggests in the UK alone we may not be recycling up to 50% of our bathroom waste even though we make the effort to recycle sometimes up to 90% of our kitchen waste!
I will openly admit we've been lax when it comes to our bathroom waste and after chatting with friends and doing a little research online, it seems we aren't the only ones. We've added some simple wicker baskets into our bathrooms to ensure we're as diligent with our bathroom recycling as other rooms in the house and it's another small step to a more sustainable routine.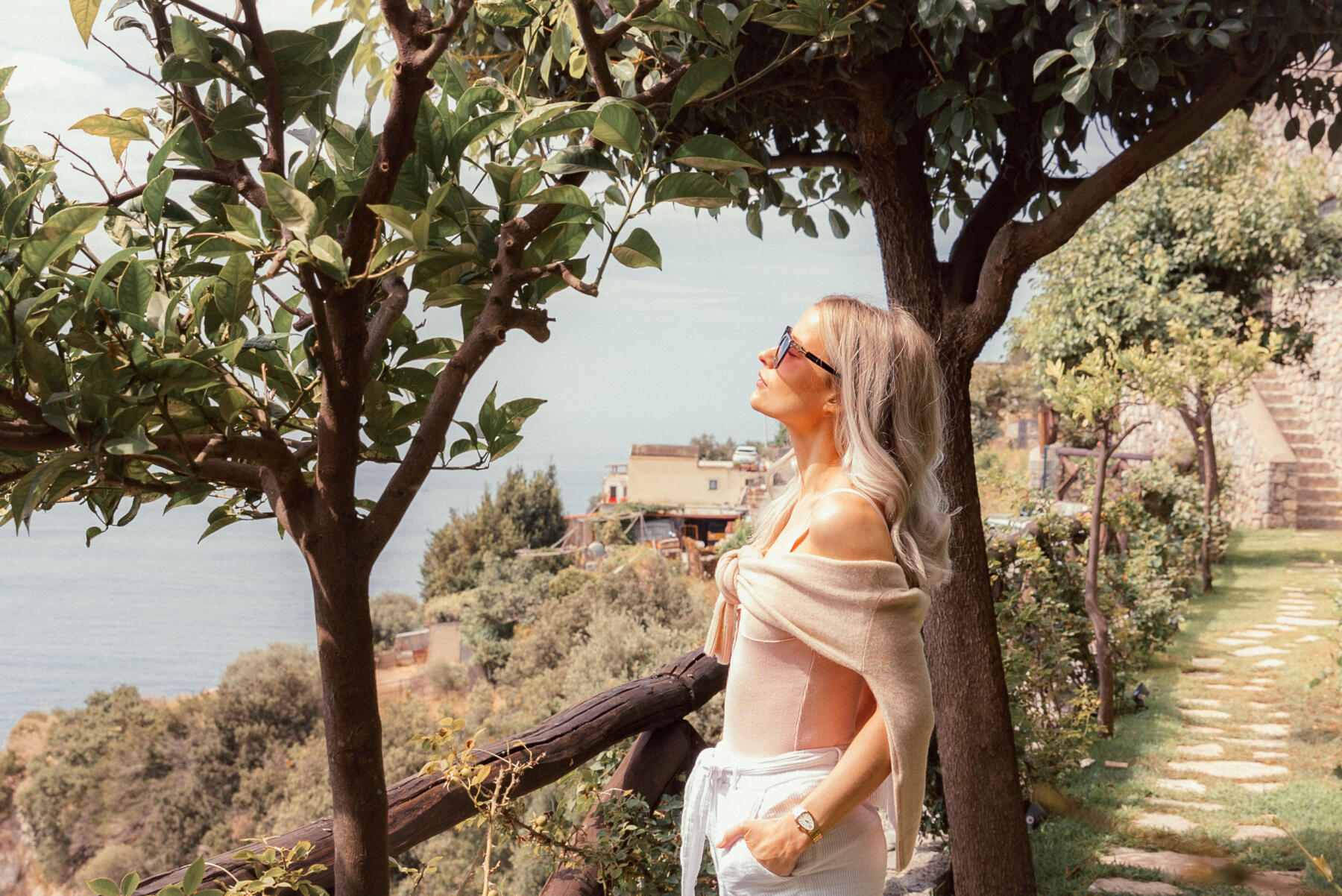 5. Choose Reusable
One of the easiest sustainable swaps I've made over the last couple of years, is to opt for reusable makeup remover options. Choosing reusable alternatives is something Alex and I have done across our home, but it's seemed the easiest swap to implement in my own beauty routine. There are simply so many options for reusable products to remove my makeup, overnight skincare and sunscreen that if you haven't made the swap yet I'd definitely suggest it as a first foray into a more sustainable routine.
From makeup remover pads that only need water to activate them, through to fully reusable cotton round alternatives, you can find options from independent as well as mainstream brands, simply everywhere.
And there are some other reusable beauty/wellness options on my mind that I'm currently exploring too. Such as adding a safety razor into my routine and researching some alternative period products after a couple of recommendations from friends. It seems there's always something new to try if you truly want to!
Let me know if you'd like more blog posts like this on simple sustainable swaps as I continue to make changes in other aspects of my life, perhaps next I could share the kitchen swaps I've made? Also if you have any more beauty swaps to share with me let me know below, there's a few more I have my eyes on so would love to know any personal experiences too! 
And don't forget one of the most sustainable ways to change up your routine is to ensure you use up everything you already own too - don't simply throw something away because it doesn't fit into your new routine immediately. Sometimes the greatest individual impact for our sustainable beauty routine is to ensure we use every bit of the products we've already purchased :)
Sign up here for a weekly catch up of everything Inthefrow