04.09.2020
The Denim
Edit 2020
No matter the season, no matter the weather, no matter the occasion - I can always find some beautiful denim to style. It seems that denim transcends everything we know about fashion and its seasons, and at the same time embraces every aspect of them too.
From the epic Britney and JT matching moment at the 2001 AMAs, through to the always adored Calvin Klein denim campaigns featuring some of the biggest names in show business, denim has always been at the core of our closets. Adored by those who consider themselves to be dedicated followers of fashion, just as much as those who perhaps don't.
Some of the most worn and most loved pieces in my own wardrobe are denim and some of them have been with me so long, they feel like old friends. From high waisted shorts, to statement jeans and from brand heavy jackets through to relaxed shirts - there's always something to reach for and reflect the mood I find myself in.
With my love for denim being up there with my seasonal obsession for knitwear, I thought I'd compile some of the best denim pieces available right now, including some special numbers I've got my own eye on for September.
This blog post & shop widgets use affiliate links. 
Affiliate text links are marked (ad). 
The accessories featured in this imagery were PR gifts.
Read the disclaimer about affiliate links & PR gifting here.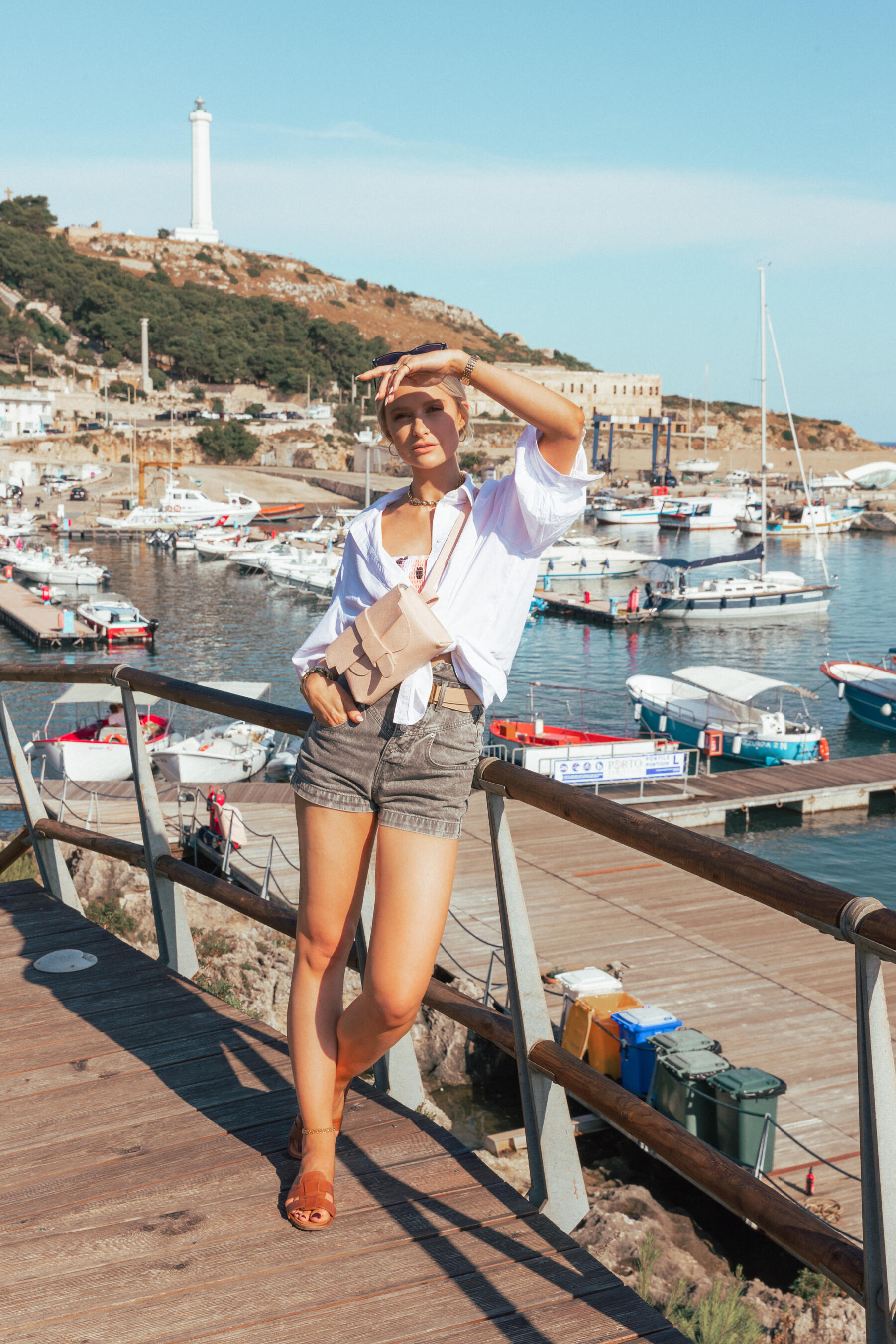 Shorts
I'm not sure I ever pack for any getaways without adding a pair of denim shorts to my luggage. They're the perfect throw on piece for any vacation outfit, especially if you feel you'll be transitioning from beach to lunch to tourist during the day. Ideal to team casually with your bikini/swimsuit and a cotton cover up just like in these Italy images but also just as simple to dress up with some statement sunglasses and your favourite sandals for a quick cafe visit too. My personal preference is a high waist cut that lengthens the look of my legs but I equally adore a 'Mom' style cut with a slightly looser fit and my second hand Levi's have been a staple in my wardrobe for years too! A piece that's easy to add into your wardrobe, no matter your perfect style.
Jumpsuits
Perhaps one that's definitely more out there in terms of how to wear denim, but one that I absolutely want to invest in. Perfect for the cooler weather, especially in a style you can layer but if you want to nod to the style without a rigid denim choice, you can always opt for a lighter chambray material. Either way they look so cool with the legs or arms rolled, teamed with a crisp white tee and oodles of your favourite gold jewellery. Again a piece that's easy to dress up with boots and your favourite camel coat or go relaxed with your well worn Converse and a casual cross body bag. Choose a tie waist to cinch the style in, a structured collar to add knitwear in winter or a tapered leg for a more chic look - so many ways to fit the jumpsuit into your ideal style.
Jackets
I'd go as far as to say if you're choosing to add one denim piece into your wardrobe and you really want it to stand the test of time, it has to be a classic denim jacket. Whether you opt for a vintage style in a looser fit to embrace more casual looks or if you wait for sale season like me and indulge in a designer shearling lined number you'll want to pull out for every travel outfit, you won't regret your choice. I'd say although easy to style for lots of occasions and often my go to choice for more non work/chill days, you may find it won't be as easy to dress up as some other denim picks. Nonetheless though if you don't already own a denim jacket, you're definitely missing a key wardrobe piece no matter your style!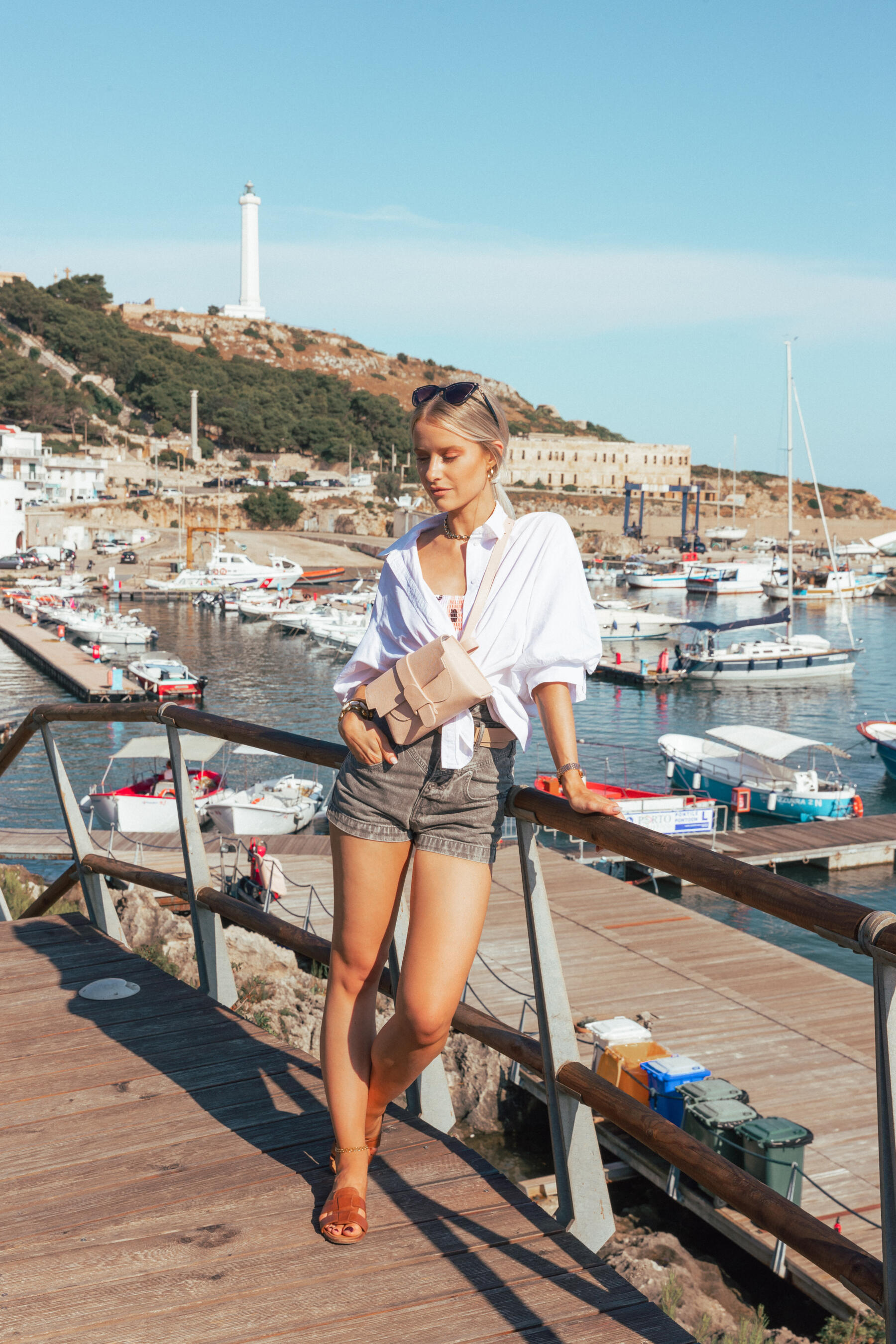 Jeans
The obvious choice for any denim lover but perhaps the one style for me that's changed the most over the years. I always used to opt, low rise or high waist, for skinny jeans. The tighter the better and very rarely did I stray to other cuts as I thought that was 'my' style. It seems over the years as I've watched trends develop and taken inspiration from other influencers, there's a whole host of cuts I actually love and now prefer, over the skinny leg! A simple straight cut is my current denim love and I adore how the style feels equally chic whether I'm teaming them with strappy heels for a dinner out or flat sandals for a trip to the shops. If you've never taken the plunge into trying a new cut of denim, I'd highly recommend giving it a shot - you never know how your style may have altered over the years and how great you might feel in a new shape.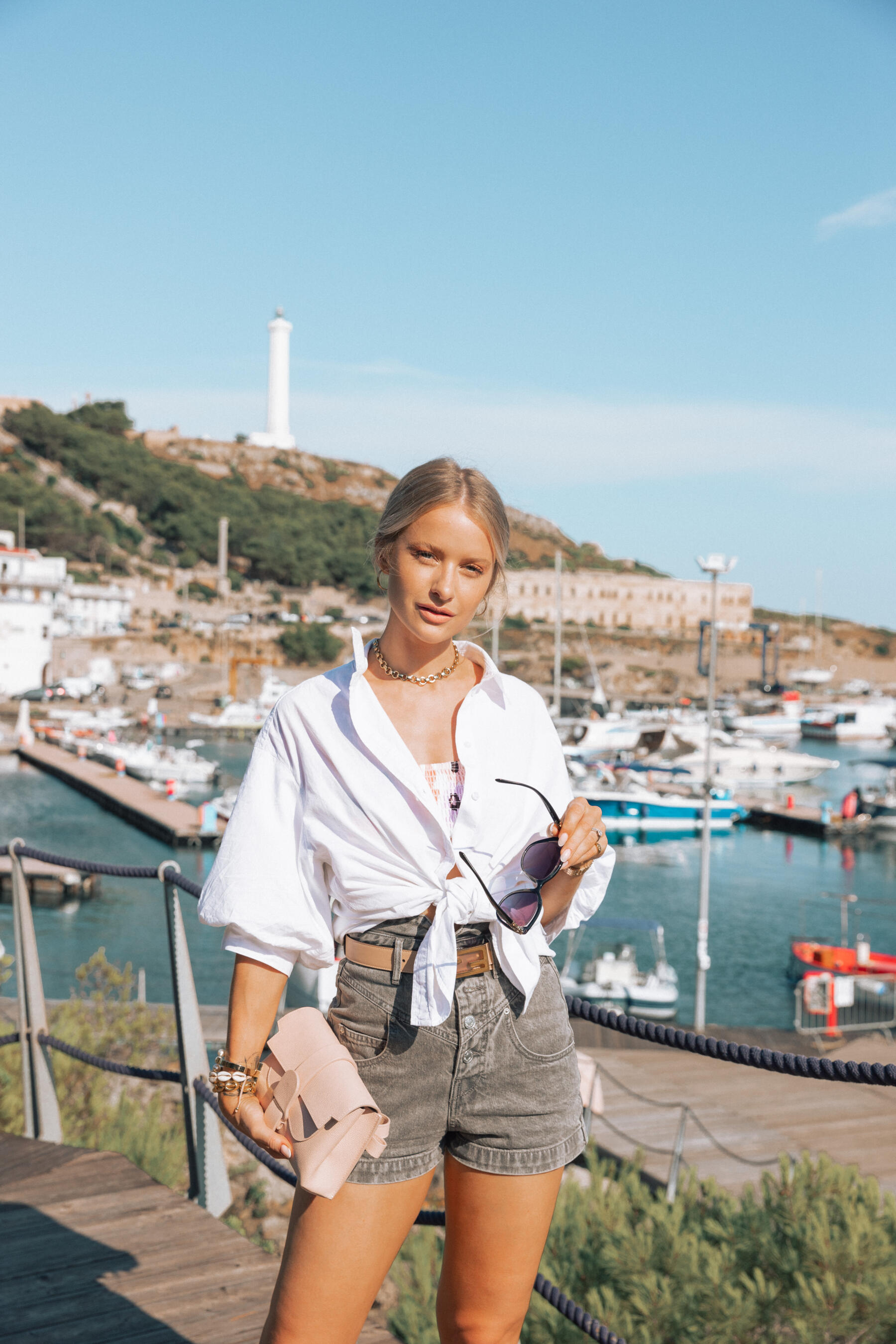 Shirts
Yes, yes and yes are the only words that spring to mind when I think of the perfect denim shirt. I just really truly love a versatile piece like a denim shirt, that you can reach for throughout the seasons as an appropriate layer. There's a nostalgia about them I so enjoy and quite often they're so versatile, no matter our own style. If you've not been brave enough to step away from your usual denim wash in your jeans or your jackets, then maybe a denim shirt is the perfect piece to embrace a little step and a skip outside the box. An on trend white maybe to wear loose over a vest, or a chic washed out black to style buttoned and tucked, or even a bleached blue that contrasts perfectly with your other classic denim pieces to add to your holiday luggage. No matter your choice, a great denim shirt will stay with your style for years.
Sign up here for a weekly catch up of everything Inthefrow