14.09.2020
21 of The Best
Nude Lipsticks
Back in April, in the midst of lockdown, I had a huge makeup clear out and re-organisation. I spent a couple of days in my closet, immersed in all things beauty and delving into all of the products that brought me joy. 
I spent so much of lockdown feeling overwhelmed with the situation we all found ourselves in and one of the things I enjoyed most, was rediscovering being creative with my makeup. Sitting with my favourite music blasting, on the floor of my closet and simply playing with a combination of brand new and old favourite products. 
From that creativity stemmed my blog post about 10 of the Best Red Lipsticks you need in your collection, so it seems only right I should focus on some of my favourite nude lip products too. 
It stated with 10, then it grew to 15 and now, as you may have noticed, I couldn't narrow it down to any less than 21. In fact it almost got out of hand and reached 25 but I had to reign myself in haha!
What can I say?
I love nude lipsticks and if you do too, then this is the perfect blog post for you to discover something new for your own collection!
This blog post & shop widgets use affiliate links. 
The watch featured in this imagery was a PR gift.
Affiliate text links are marked (ad).
Read the disclaimer about affiliate links & PR gifting here.
The Bullets
Matte, sheer, cream, high shine - there are so many to choose from that it can see overwhelming to choose but sometimes the classic lipstick bullet can be the best. You'll likely find the most colour pay off with a true bullet, over any of the other lip products below and even better they're versatile too. They're easy to layer with glosses and balms for a unique look and you'll recognise some of my most worn lip products below. 
The Glosses
Sometimes all you need to complete your look is a slick of gloss and not only that so many beauty trends for the next season seem to lean towards them. Those products that give you that high shine look and nod towards the 90's trends that are having an autumnal revival. Easy to apply but perhaps with the most impact - just make sure you check the weather before you apply them. Windy weather and lip glosses just don't mix haha! 
The Liners
You probably know I often use my makeup for multiple uses. Bronzer for eyeshadow, highlighter for blusher, concealer for foundation and when I find a lip liner in a shade I love, it becomes a lipstick too. I think the majority of you could guess which ones I'd feature here as they're all tried and tested favourites. Liners are a great addition for any look to avoid bleeding but using a liner all over means a matte look that often isn't as drying as say a liquid lip but has just as much longevity.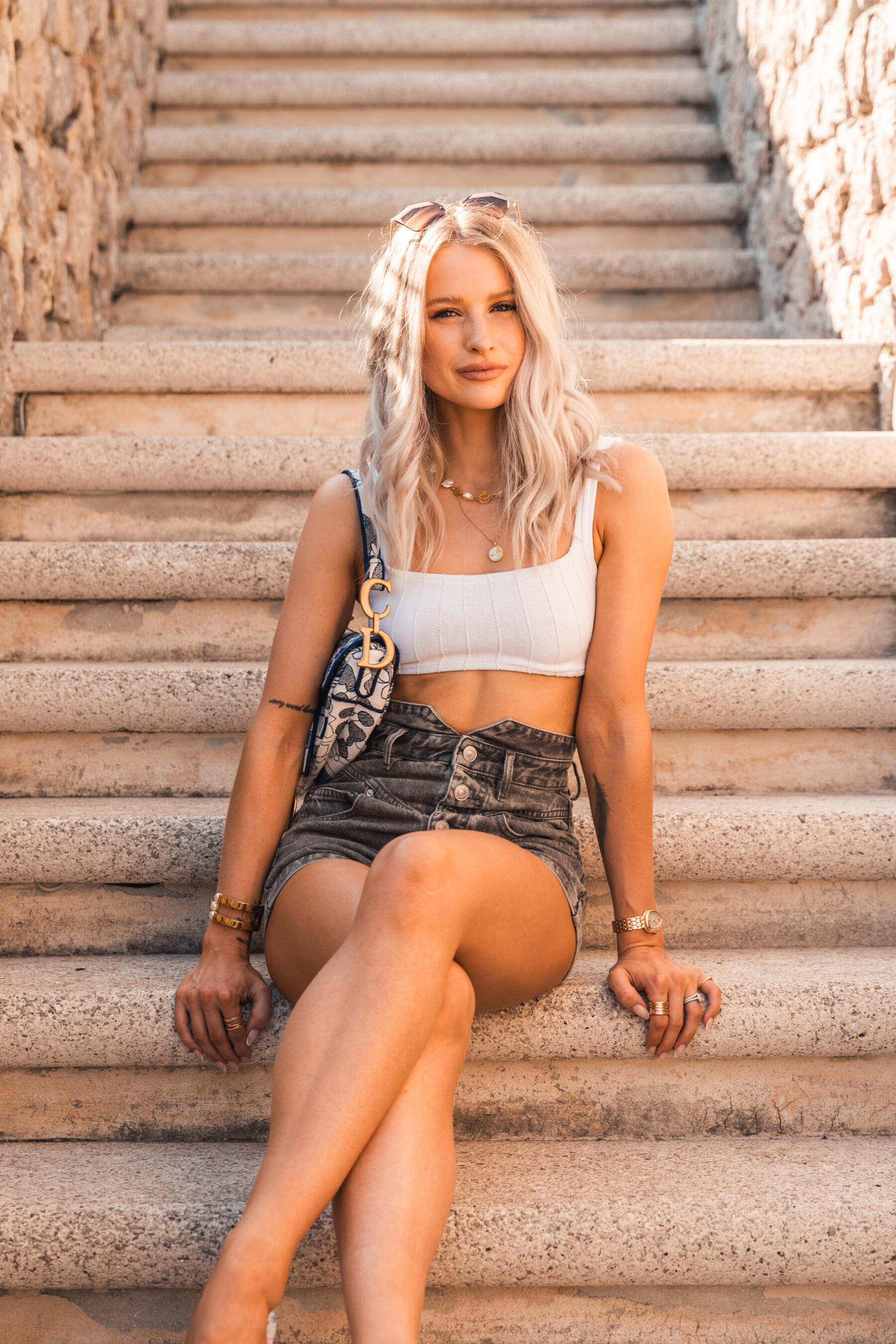 The Balms
The throw them in your handbag, perfect for daytime holiday looks and a must for no makeup days are the lip balms. Those lip products whose sole focus is more skincare than makeup. Some with added spf, some with a little shine but all with the ability to nourish in one way or another. Those balms you reach for when your lips need a little love and we're moving into the colder seasons were they become the most important thing in your beauty bag. 
The Hybrids
And lastly those lip products that aren't quite lipsticks but they're not quite balms either - I call them the hybrids. They have a little bit of everything and sometimes that's the perfect combination for an everyday, keep it in your handbag lip product. They have some colour pay off, they're wonderfully hydrating but most importantly they're easy to apply in a hurry, in a taxi or walking down the street! 
Sign up here for a weekly catch up of everything Inthefrow