05.08.2020
Tips for Your First
Designer Purchase
That is the face of someone who just went into one of her favourite stores and treated herself to her 31st birthday presents. Some Dior beauties that I will treasure forever but most importantly, that I will wear again and again and again! 
I may be in a far different financial situation than I was say 10 years ago, but my thoughts on designer purchases still go through the same hurdles and questions now, as they did then. During my early years at University after my rent and all my other essentials were paid, any other pennies were saved to treat myself to my first luxury purchases. Working my retail job at Roxy afforded me the opportunity around my education, to save a little something every month and then choose to treat myself to a luxury item. 
If you know me well you know I still have my first designer bag, a classic Mulberry tote in grained brown leather and my first designer shoe purchase, the always on trend Louboutin Pigalle 85, in patent nude. Purchases I adored then, still love now and have not only worn so often but have sentimental touches to them too. 
So if you're looking to make your first designer purchase, maybe the questions I asked and still ask myself, will also be helpful for you!
This blog post & shop widgets use affiliate links. 
Affiliate text links are marked (ad). 
The Dior Bobby featured in this imagery was a PR gift. 
Read the disclaimer about affiliate links & PR gifting here.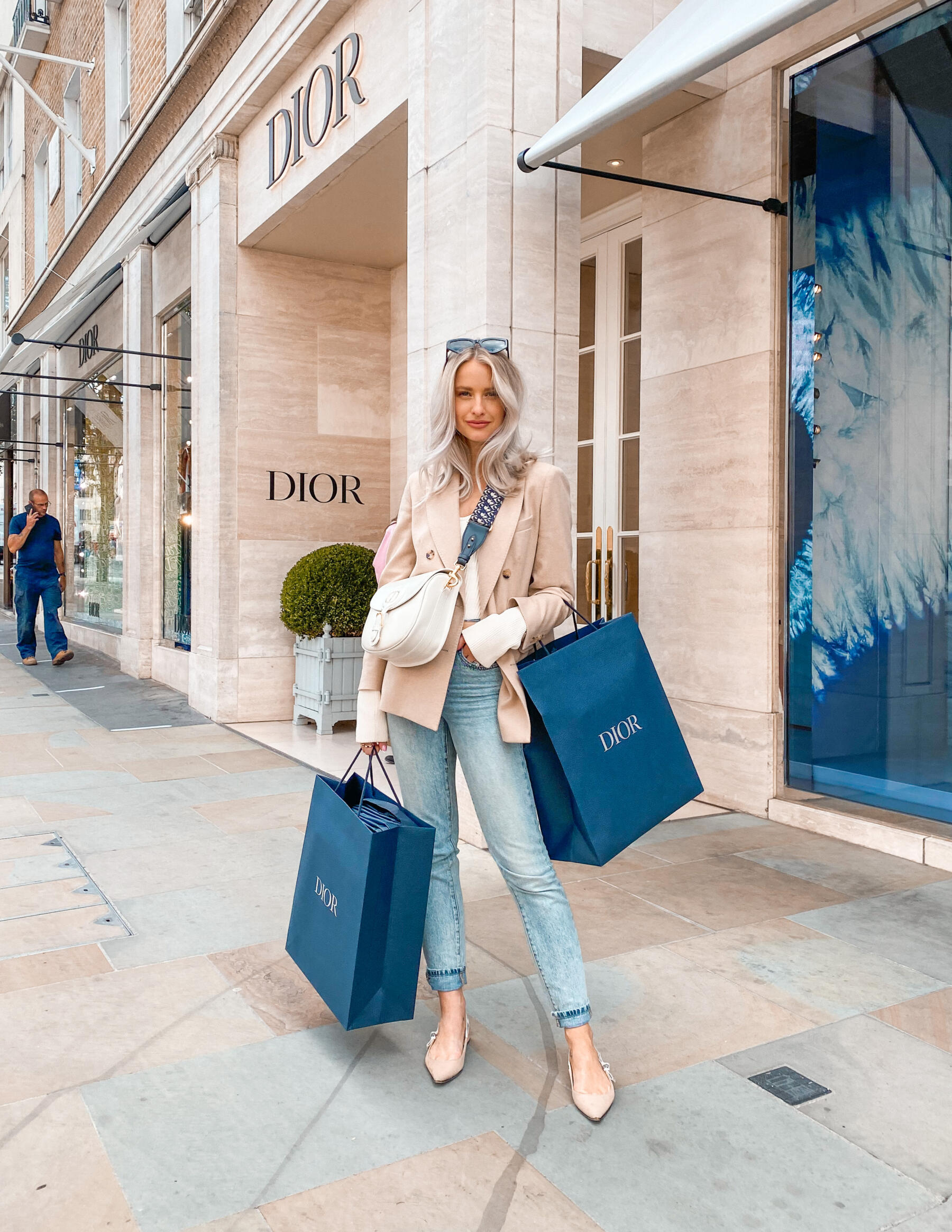 Consider the Price 
I know I know - but sensible should always come first before fun, we all know that deep down! Before anything else is even considered, the most important tip I can give you, is to really consider the price of the item you've fallen in love with. Whether it's your first purchase or your tenth, whether the price point is three figures or four - being sensible with your money is always something that should top the designer purchase checklist. Making sure that any luxury is bought with money that's put aside specifically for just that and doesn't affect any essentials you need to prioritise, will be the best decision you can make. Not only is it the sensible and careful thing to do (I feel like my Mama would be so proud of me here haha) but it's also a huge factor in your enjoyment of anything you buy. No one wants to look at a designer handbag, a luxury pair of shoes or an expensive item of clothing and the overwhelming feeling be guilt. Your purchases should bring you joy and especially so if it's your first. If you can afford it and you've saved for it, then you'll enjoy that item far more!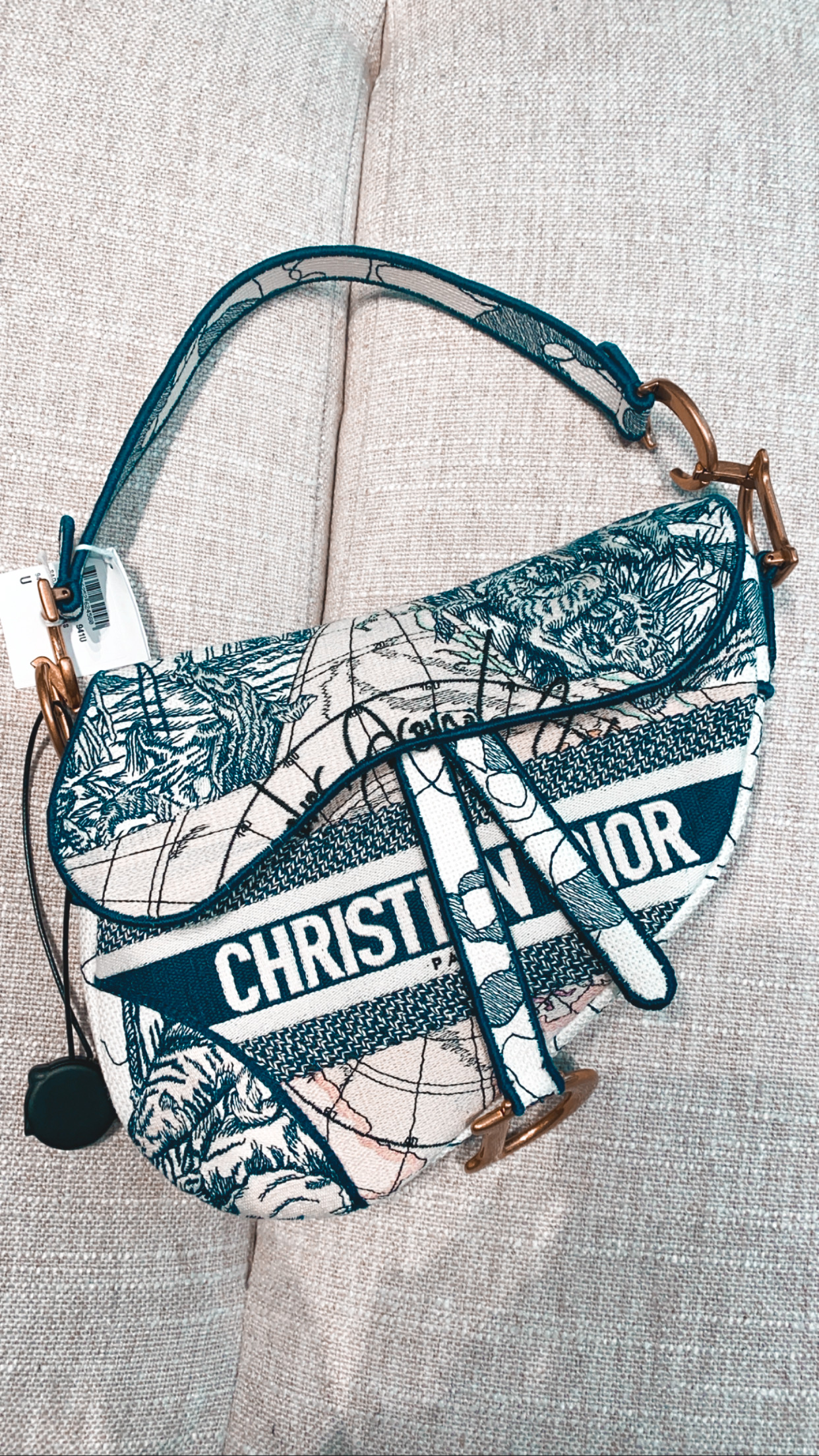 Evaluate The Design
As someone who has a large collection of designer pieces, both accessories and clothing, I would say a really important tip I can give, is to think about the design of the item carefully. I've made purchases in the past that I've fallen head over heels with and convinced myself would work well for my lifestyle but in the end, they simply didn't work for me. When I say to evaluate the design, I truly mean the nuts and bolts of the item you're thinking of purchasing. Is it a handbag meant for everyday wear but won't fit your iPhone or your diary? Is it a blazer in such a lightweight fabric you could only wear it during one season? Is it a pair of heels that let's be honest, are so high you can't wear for too long? Is it a tote bag in a smooth leather that would show marks too easily? So many questions to ask but you know deep down what will work for your needs, if you're honest with yourself beforehand. No one wants to regret a beautiful purchase because you simply can't use it as much as you so want to!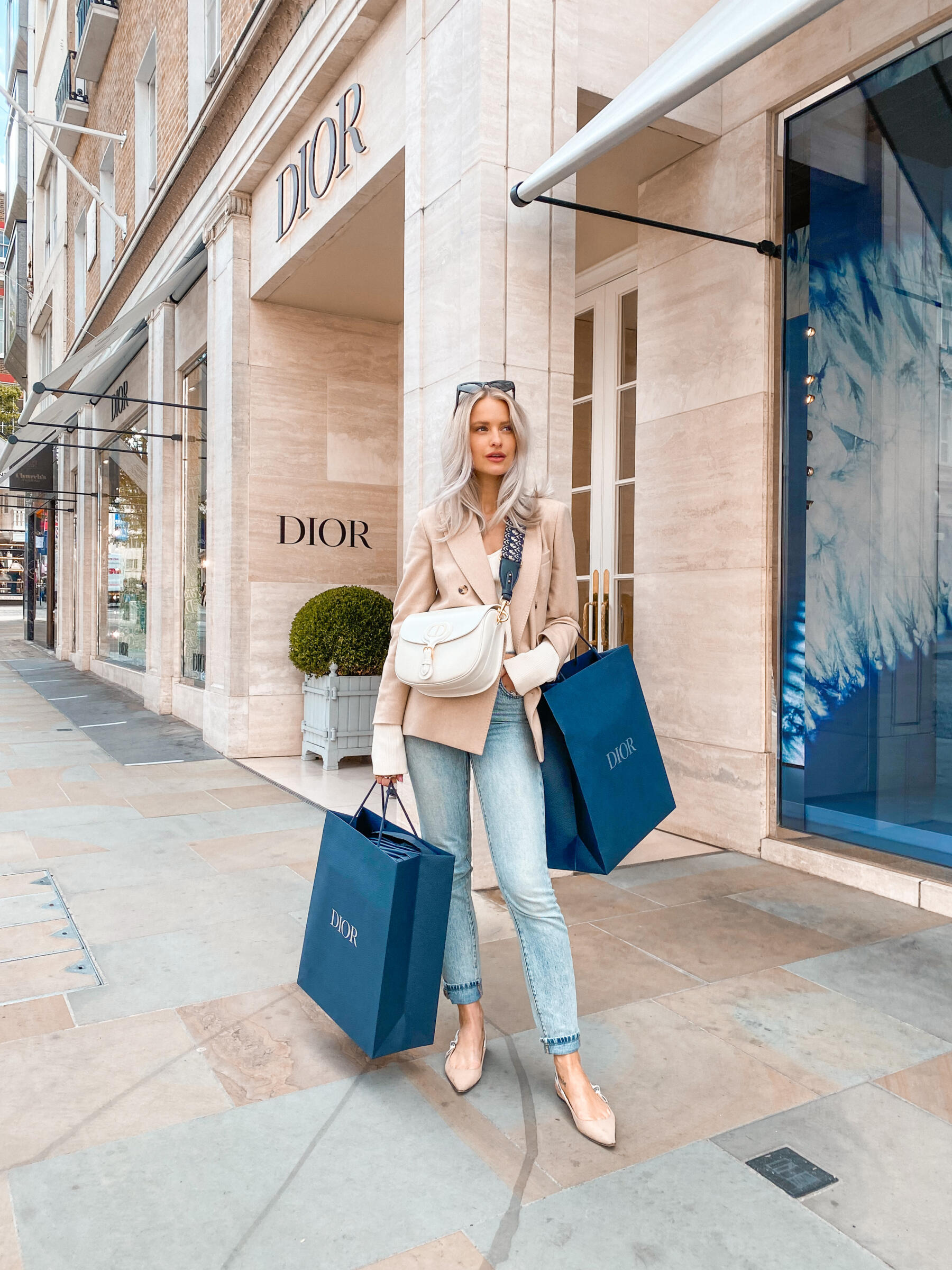 Calculate The Longevity
I'd say there's another sensible step to take before you get down to the joy of making a designer purchase and that's thinking about the style of the item. Perhaps if it's not your first purchase, a true trend piece may be on your radar but from personal experience, choosing timeless pieces as first purchases will bode well. A prime example are my Louboutin Pigalle 85 pumps, bought around 10 years ago. I considered a bright red shade but chose nude for more styling opportunities, I considered the 100 heel but went for 85 for comfort and I considered Nappa leather but chose a classic patent finish, that even 10 years on I wear often and still look pretty great. I spent weeks considering which pair could be worn most and I'm so glad that I did because that time spent considering my options, meant the purchase itself and the subsequent wear have always been full of joy. Purchasing a designer item you know will last you multiple seasons and transcend shifting trends, will give you an item that sits at the core of your closet for many years to come.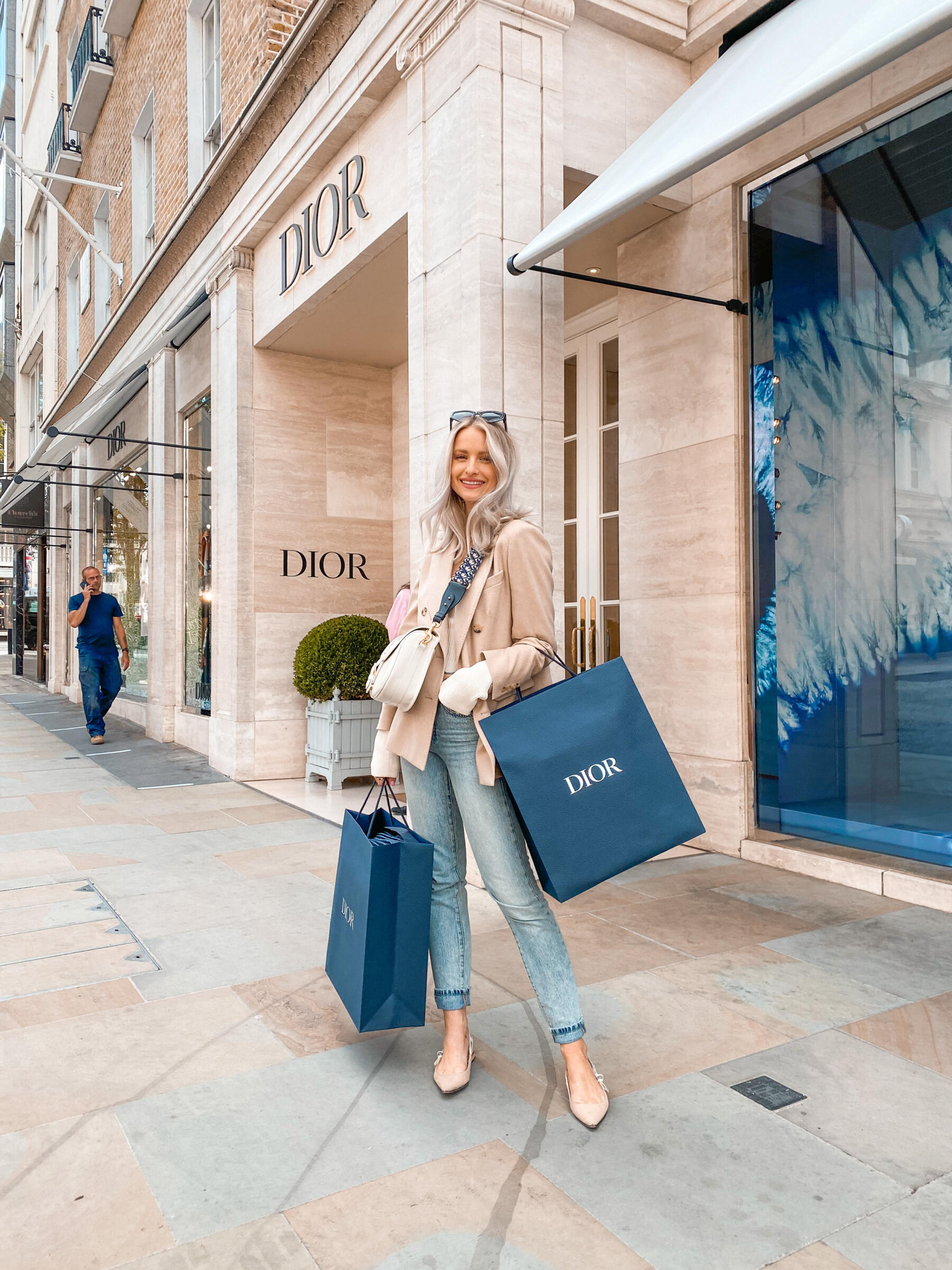 Enjoy Your Purchase!
And last but not least, take your time and enjoy your purchase - you so deserve it! Once you've ticked off all of the important things on the list like finances, trends and design, the act of buying your first designer item whether it's the one and only or the first of many, is something you deserve to enjoy. Spend time looking around the boutique, taking in the experience, chatting to the wonderful staff members and if they offer you a glass of bubbles then say yes! I still vividly remember buying my first designer handbag because the experience itself was so much fun. I went with a friend, we browsed so many styles, we got to have a glass of champagne together and I took home a beautiful Mulberry handbag that was gift wrapped to perfection. The experience was just as exciting as the bag itself for me and one I'd so recommend indulging in if you are lucky enough to get the chance to. Any purchase you make should bring you joy through every step of the process, so choose something that gets you excited to style it and equally feels financially right - fashion should always bring joy to your life in some way!
Sign up here for a weekly catch up of everything Inthefrow