31.07.2020
Style & Beauty Diaries:
July 2020
We're officially a whole month into the second half of 2020 and I just can't believe it. I know we often joke about days, weeks and months flying by, but with this year so far there's been such a strange concept of time. It's been a mix of feeling like life is on hold but with so much action to be taken to improve the world, it's also felt like it's equally gone by in a flash. 
Another 4 weeks gone by so quickly and another reason to encourage all of us to take a look back over the last month. What we did, who we were lucky enough to see (socially distantly if that's the case!), what plans we've made, what we've enjoyed and what we have to celebrate. 
That's always been the goal with these monthly diary entries and without a shadow of a doubt they've felt even more important throughout lockdown and now that things are starting to resemble a little normalcy too. We're so lucky in so many different ways and having the time to appreciate the small things is really one of the bigger things in life for me now - whether that's a career announcement, a little trip home to see family or even a new mascara. 
Anything that makes you smile.
July 2020.
Happy Birthday To Me!
I turned 31 and wore this incredible neon dress (ad) to celebrate.
Thank you for all your amazing birthday wishes!
The One Year Home Update
Talking about the best decisions we've made so far 
and also where our favourite home pieces are from here.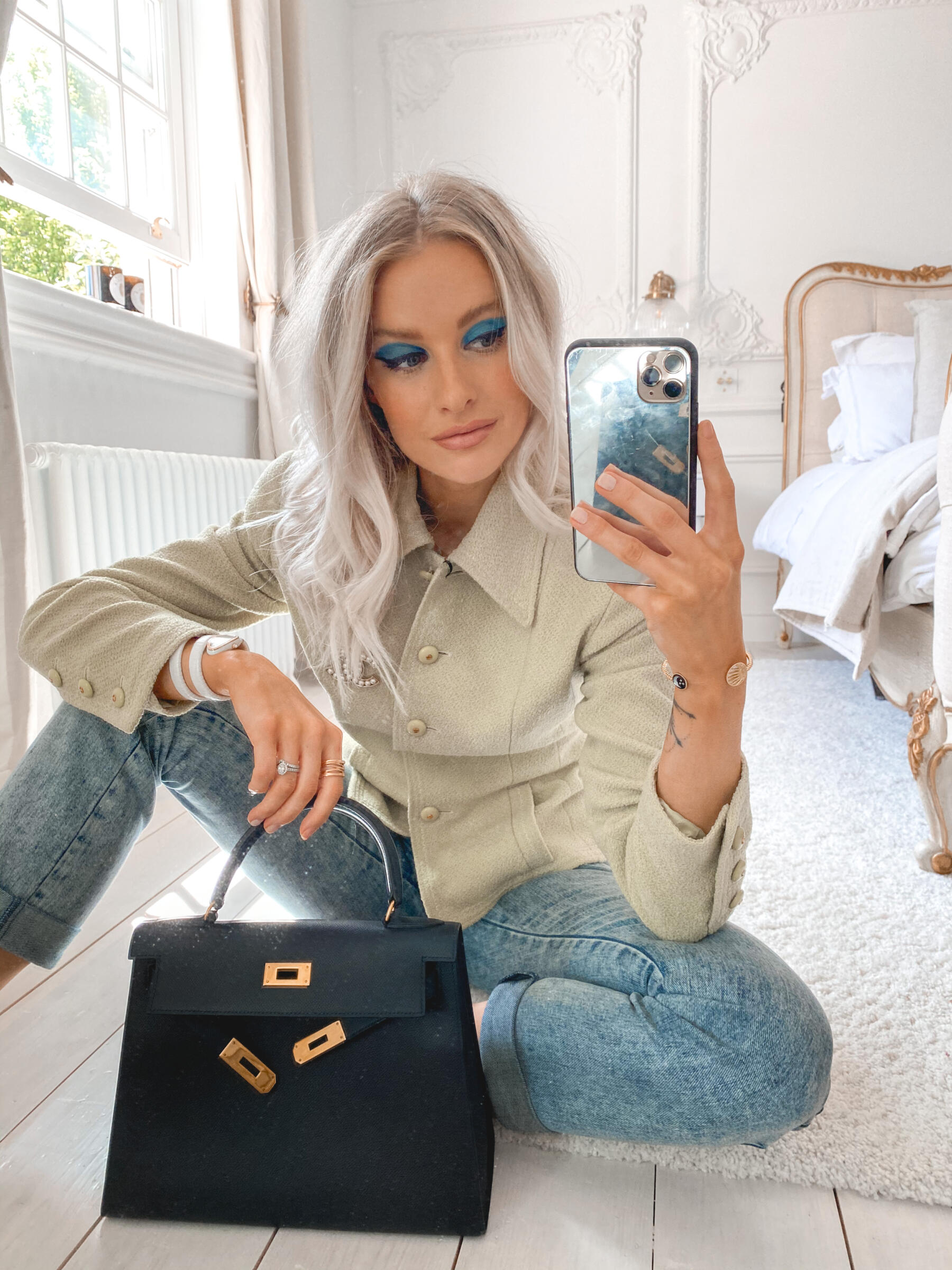 The Vintage Hermès Kelly
All about why I chose a 1972 vintage handbag 
and how Farfetch made the dream come true here.
In-between monthly style diaries you can always head here to find looks featured on my Instagram and here to shop my wardrobe.
The images featuring my proud Bvlgari announcement can be seen in the original announcement by Marie Claire online here.
And you can head here if you'd like to learn more about Frow Presets and how I edit my images.
Sign up here for a weekly catch up of everything Inthefrow