27.07.2020
My 2020 Beauty Faves
So Far
Last week I was sat writing a blog post about all the pieces in my wardrobe I've worn often during the first half of this year - from comfy loungewear, to layering pieces, to stand out accessories. All the things I've leaned towards styling in lockdown and that I can't wait to wear more in the last 6 months of the year too. 
I thought perhaps I would follow it up with an almost unofficial part 2 - about all the beauty favourites I've been using endlessly from January until now too. 
A lot of us have been embracing skincare, makeup and bath products as a form of self care over the last few months and I've been no exception to that. On the mornings I've felt blue and on the evenings I've been missing 'normal life', it's the products that I know leave me feeling confident and calm that I've reached for. 
So with that in mind here's a whole host of beautiful beauty bits (say that 5 times fast!) I've been loving and would recommend without hesitation, if you're thinking about a pamper here and there too. 
PS - Let me know if you'd like to see a post specifically based on the skincare I love and use often too!
This blog post & shop widgets use affiliate links. 
Affiliate text links are marked (ad).
The items featured in this post contain PR Products/Gifts.
Read the disclaimer about affiliate links & PR gifting here.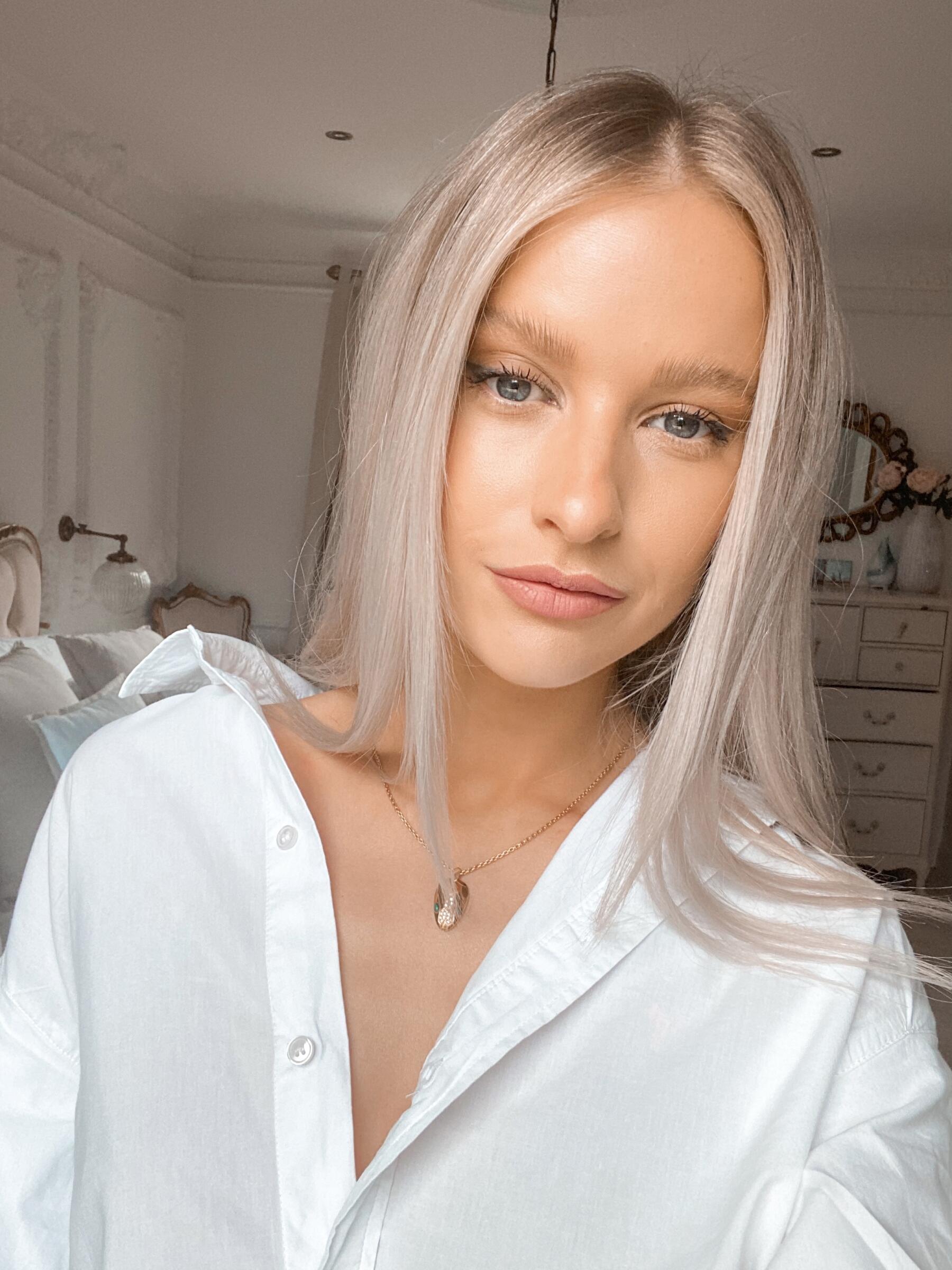 Complexion Faves 
If it's glowy, dewy and allows my skin to shine through - then take my money immediately! On days both in and out the house, my routine (especially on work days) involves a skincare like complexion product, even if that's the only makeup I'll be wearing that day. It's almost become the last step in my skincare routine and often I apply it in exactly the same way. Gently with my fingertips, to ensure a sheer coverage (if there's pigment at all) and just to even out my skin tone slightly and leave me feeling a little more confident. Sometimes it's a CC cream like the Armani Prima CC Glow (ad), sometimes it's simply a beautiful priming moisturizer like the Victoria Beckham Rejuvenating Primer (ad) or sometimes it's a foundation with a radiant finish like the Dior Forever Skin Glow (ad). I have a normal to sometimes dry skin type (nothing excessive or extreme) so moisturising products like some of my favourites below, really suit my skin type and leave my skin feeling prepped for the day. 
Makeup Loves
If there's one thing you can gather from the images in this blog, it's that I have a favourite go to makeup look. I spend lots of time on my skincare, always wear spf (and that's not a exaggeration, I genuinely mean always, even if I'm not necessarily heading outside), add in a complexion product, sometimes a little concealer if I have any breakouts to tend to and then the makeup products that I feel finish the look. They rarely vary and that's because I know how a simple makeup look makes me feel. A hydrated base, a lick of great mascara, a rose based nude lip, a touch of highlight and brushed up brows and that's me ready and raring to go for most events - I'm a simple girl at heart. I switch it up here and there but the last 6 months have brought me back to basics and helped me to discover some new products I adore. From the Urban Decay Lash Freak Mascara (ad), to the Bare Minerals Mineralist Lipsticks (ad) and from the Charlotte Tilbury Light Wand (ad), to the Code 8 Eyeshadow Palette (ad) - tried and tested products to create the look I love this year, in hardly anytime at all.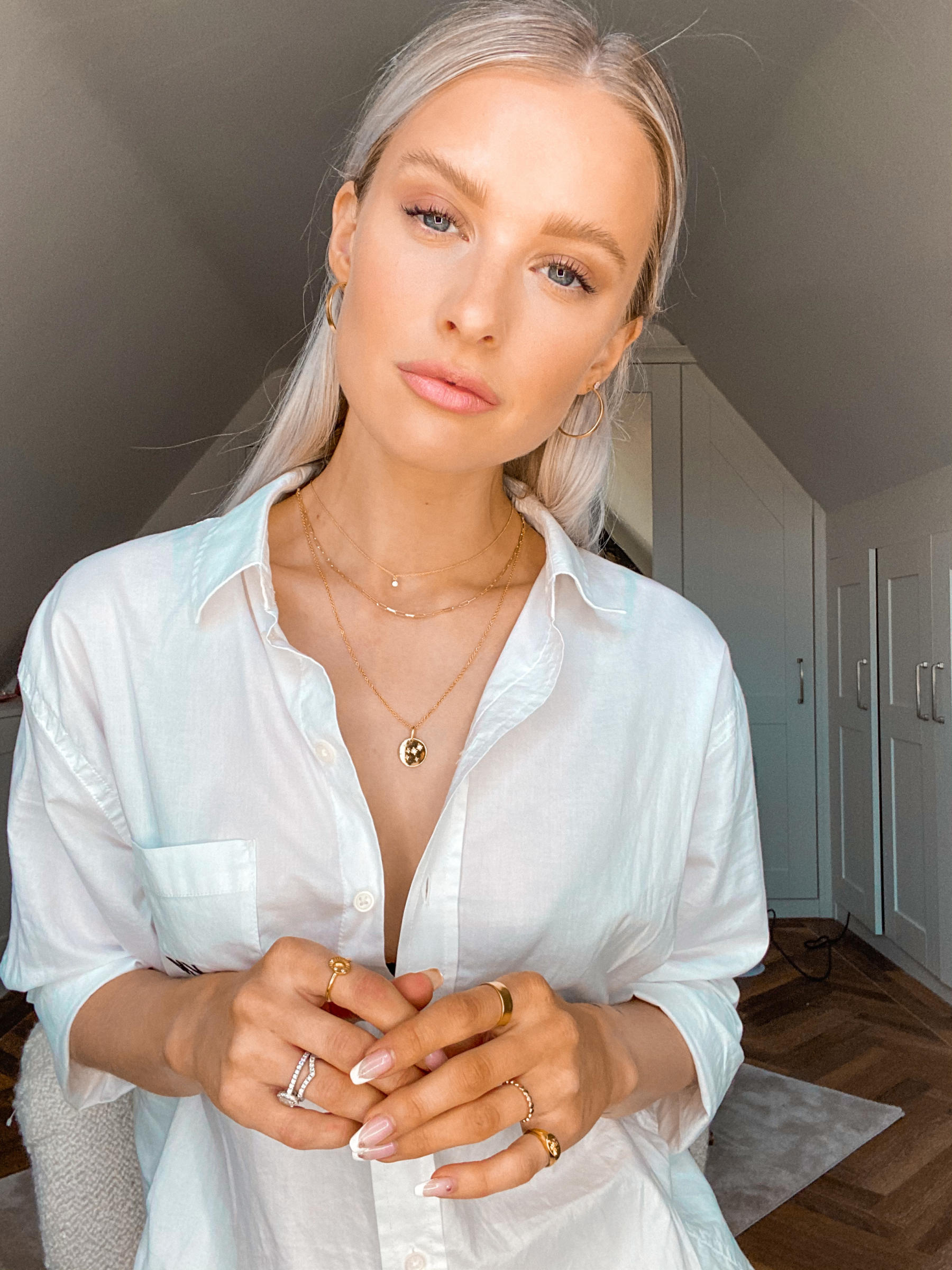 Pamper Nights
When I think of the perfect pamper nights I've had over the last few months, they've been evenings where I've locked myself away in the bathroom for a couple of nights, watching Dear White People and using all of my favourite luxurious products. They've been evenings where I feel like a phoenix rising upon opening that bathroom door and all my focus has been spent on self care and not with my eyes glued to my phone. I've exfoliated, tanned, moisturised, and bathed to my hearts content and I've done it all to reset and refresh. My most loved pamper nights are on a Sunday evening, to prepare me for the new working week and I quite often feel like I float downstairs to Alex after spending that time away from the world. My favourite routine this year has included indulging in a bath with L'Occitane Lavender Foaming Bath (ad), exfoliating with the Omorovicza Gold Sugar Scrub (ad), tanning with the St. Tropez Purity Range (ad) and moisturising with my one and only Sol de Janeiro Bum Bum Cream (ad).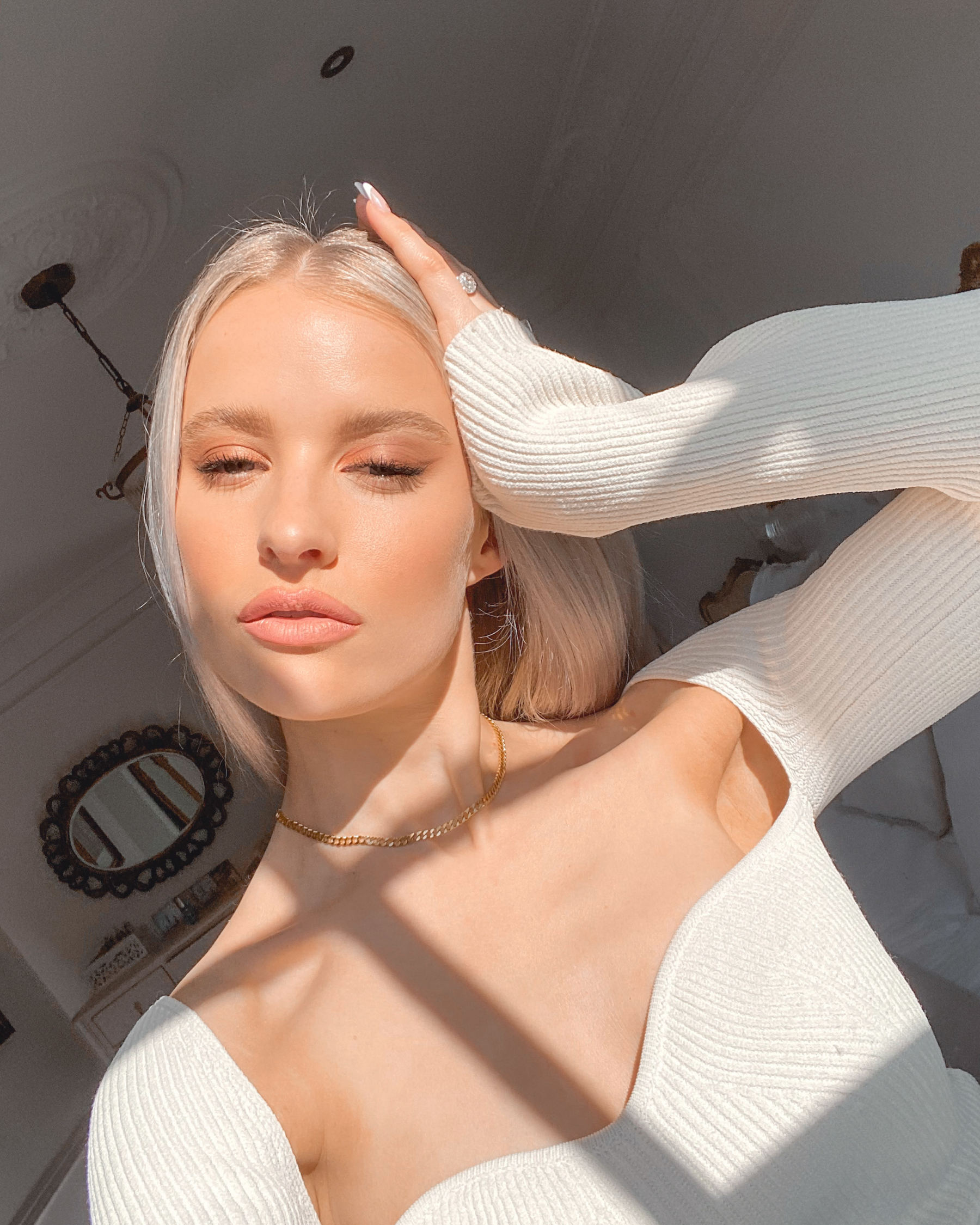 I think my beauty must haves for the start of this year feel so different from previous years. I've definitely had more of a focus on what makes me feel great in all aspects of what I'm using and with so little travel, I feel like I've spent more time perfecting my everyday lightweight makeup favourites and using more luxurious feeling bath products than ever before. 
Sign up here for a weekly catch up of everything Inthefrow