01.07.2020
The Important Parts of
Campaign Creation
I've been chatting a lot about the influencer industry over on YouTube during my How to in 10 videos and delving into topics like photo editing, earning money as a creator and growing a platform have made me realise how different this industry now is. Since I first started the blog 8 years ago, I feel there's been so many changes, not least in the ways in which creators collaborate with brands.
Just like any other self employed industry, the decisions we make when it comes to progressing our careers can be equally nerve wracking and exciting, but there are some key steps I've learned that are the most important, when it comes to the content itself. 
When collaborating with brands as a content creator, there's a recognisable set of steps that a lot of us might undertake but I wanted to chat about how I personally choose to take on sponsored work and how the initial lightbulb, eventually becomes the work I'm proud as punch to publish online. 
Here's how an influencer campaign comes to life at Inthefrow HQ and what I look for in a collaboration, when the creative side of the work starts - step by detailed step!
This blog post & shop widgets use affiliate links. 
Affiliate text links are marked (ad). 
The featured look was a kind PR loan.
Read the disclaimer about affiliate links & PR gifting here. 
The First Steps
The first step of a collaborative idea, usually arrives in one of two ways. Sometimes a brand will reach out to introduce themselves and I always find this such a great way to get to know each other. It gives an opportunity to chat more about the possibility of trying their products out, as well as learning the ins and outs about not only what they create, but what they stand for too. The more common way though, is an already established relationship with a great brand (or sometimes a PR agency) that develops into an idea organically. Sometimes it evolves from being a paying customer, sometimes it comes from testing out a PR sample and sometimes it comes from already having worked on previous successful campaigns. That first creative spark however can come from an already drafted campaign brief, a huge love for the brand or sometimes the idea can evolve from the excitement of a new launch. Whichever way the conversation starts, it won't and shouldn't go onto the next step unless it feels right in every which way.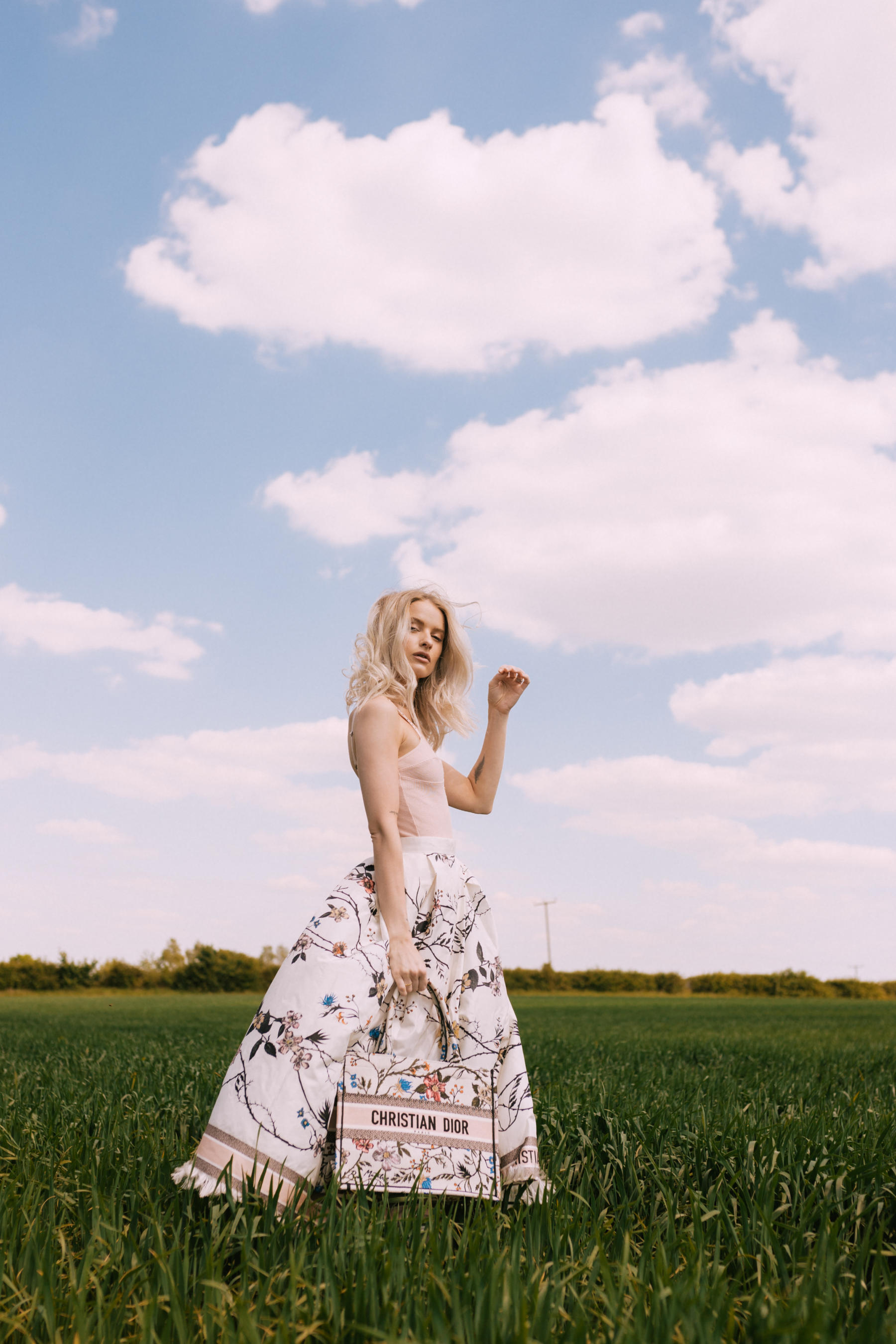 The Brief Stage
My favourite collaborations to be a part of, are the ones were the brand believe in your talent and visions from the get go and allow you creative control. A brief is always the biggest help in directing the foundation of any campaign that you might work on, including key objectives, approved deliverables and do's and don'ts, but what always excites me is those first ideas. Being able to chat back and forth with a brand when you've received their brief, about creating content that is a mix of both their identity and your own, is such a privilege to undertake. After all when a brand approaches you about the possibility of working together, the reason was hopefully that they recognise your identity too and would like you to use your unique creativity to bring a campaign to life for the audience that you know best. Usually between both me and Alex, we'll sit and cultivate ideas stemming from the core brief, until we've built out a few branches that feel like they convey both the key points of the collaboration, as well as hopefully resonating with my audience and if we can push the boundaries a little with our imagery, then even better. Some of the favourite imagery we've ever shot comes from these brainstorming sessions and even if you don't currently have a team, I'd so recommend bouncing some ideas off a colleague or even a friend, as sometimes you just need a little spark to get the juices flowing. Don't be afraid to be bold with your ideas, these moves are what might create a great relationship in the long term.
The Creation Timeline 
As someone who you all know has struggled with ever sticking to more 'usual' working hours, having a creation timeline is something I can't do without now. My content calendar tends to be relatively well planned out, sometimes months in advance if I'm lucky, so not only does this offer me security but it also allows me to plan all aspects of my time out effectively. There are of course always exceptions to the rule, especially over the last few months and the impact that Covid has had on so many industries. But usually we'll schedule a content creation day including any edits that are necessary, a submission deadline set by the brand and a live date and time that is set in stone for all parties. My preference is to create content at least a week before any deadlines to allow for unexpected hurdles (weather changes, equipment issues, deadline changes etc.) as they do happen when you least expect it - I know all too well! But really this is one of the most exciting parts of any campaign for me. It really appeals to the checklist lover in me to be nearing the last steps of seeing a brief brought to life and to have encouraged those first sparks that appeared weeks, if not months ago, into something so close to being published. 
I still get so excited and anxious to post any campaigns I'm part of and I see that as a sign that I'm making the right decisions for my long term brand. I know I'm in a hugely privileged position to have not only a wonderful team around me, but to still be enjoying my career so much, so if you have any other topics you'd like me to chat about or questions you have about any other aspects of this industry let me know below :)
Sign up here for a weekly catch up of everything Inthefrow