24.06.2020
The Revolutionary
Oral-B iO™
This blog post is a paid for advertorial in collaboration with Oral-B (ad).
I'm so excited to be partnering with Oral-B to tell you all about their revolutionary new toothbrush - the Oral-B iO™. It's set to change the way we brush our teeth forever - its smart pressure sensor, interactive colour display and magnetic charger are beyond what I've ever seen before. The professional clean feeling you get every single day is genuinely a real wow factor. As a huge fan of the brand and someone who has used their products for years, I was so thrilled to get to test out their newest innovation and be able to share why it really is the future of oral health. 
The Oral-B iO™ has been developed to give you a personalised brushing experience and there's no brand I would trust more with my own oral health, than the one that pioneered both the electric toothbrush and connective brushing, as well as being a fixture in my own bathroom for years.
If you've followed me for any length of time, you also know how important my smile is to me. As someone who had braces in their teens, hid their smile for years in photographs and then decided at the age of 26 to take the plunge and invest in lingual braces, looking after my smile with the most innovative products possible, is a priority.
So here's everything you need to know about why the Oral-B iO™ is my new favourite piece of technology and how to get on the waiting list to experience this revolutionary toothbrush for yourself!
This blog post uses affiliate links. 
Affiliate text links are marked (ad).
Read the disclaimer about affiliate links & PR gifting here.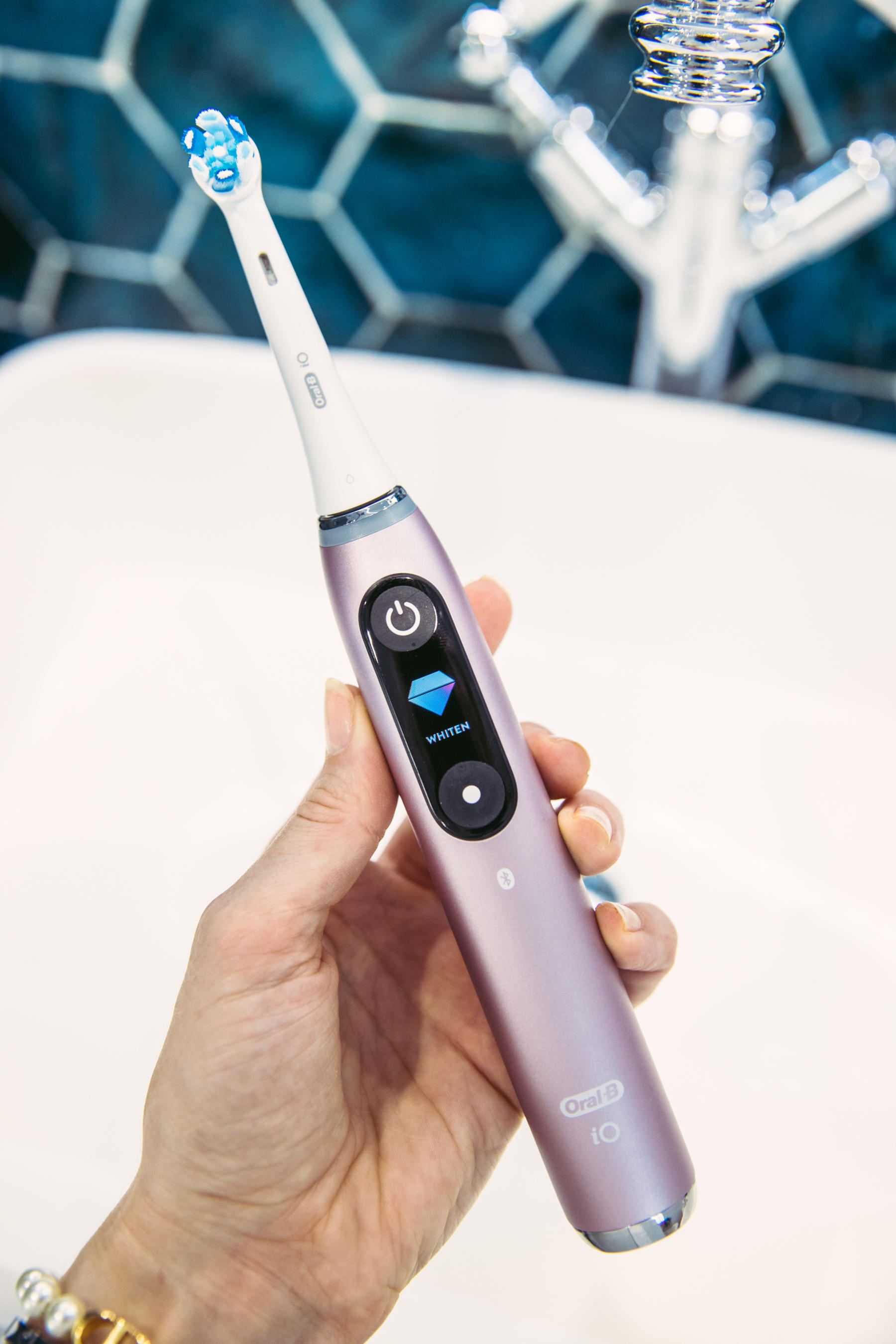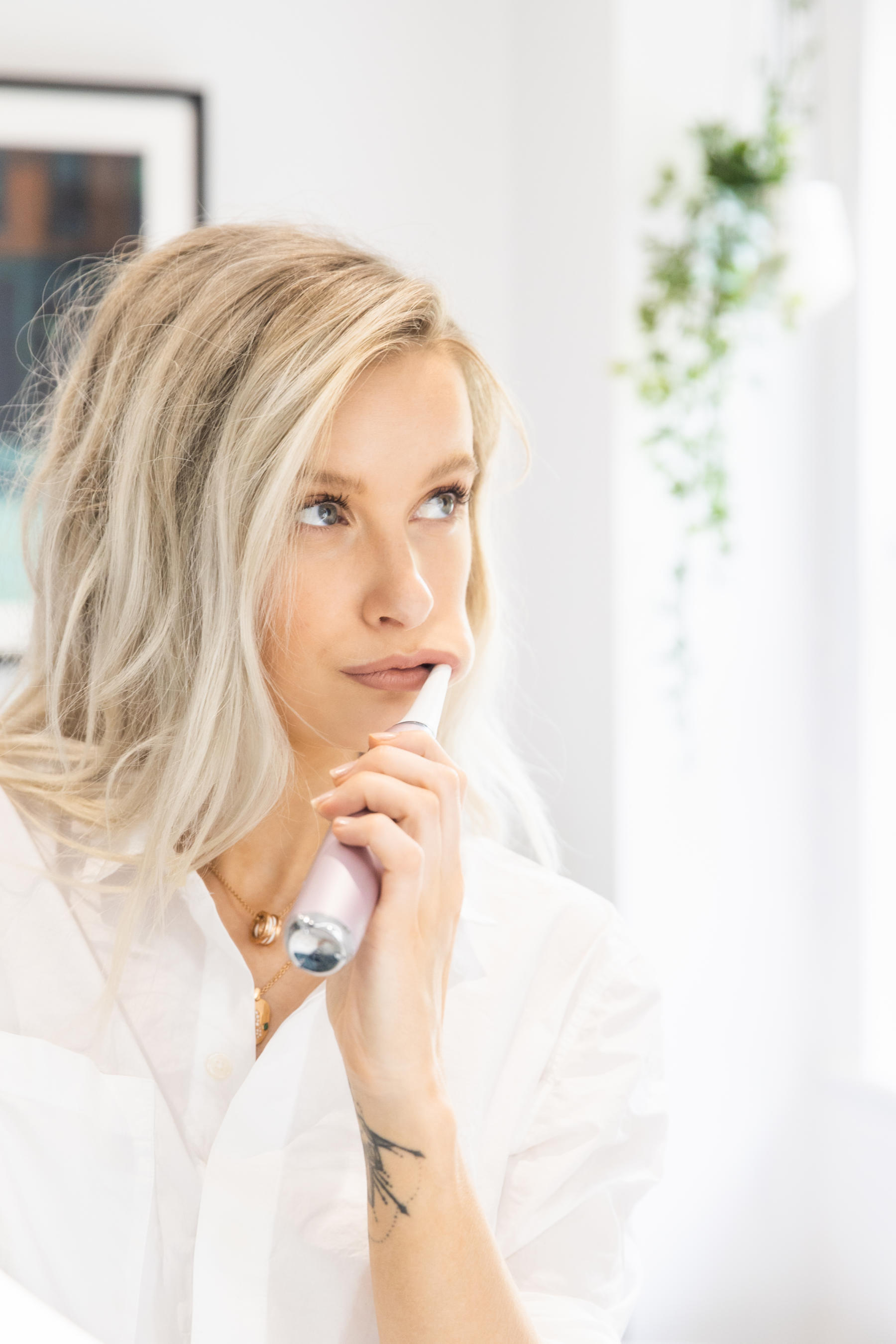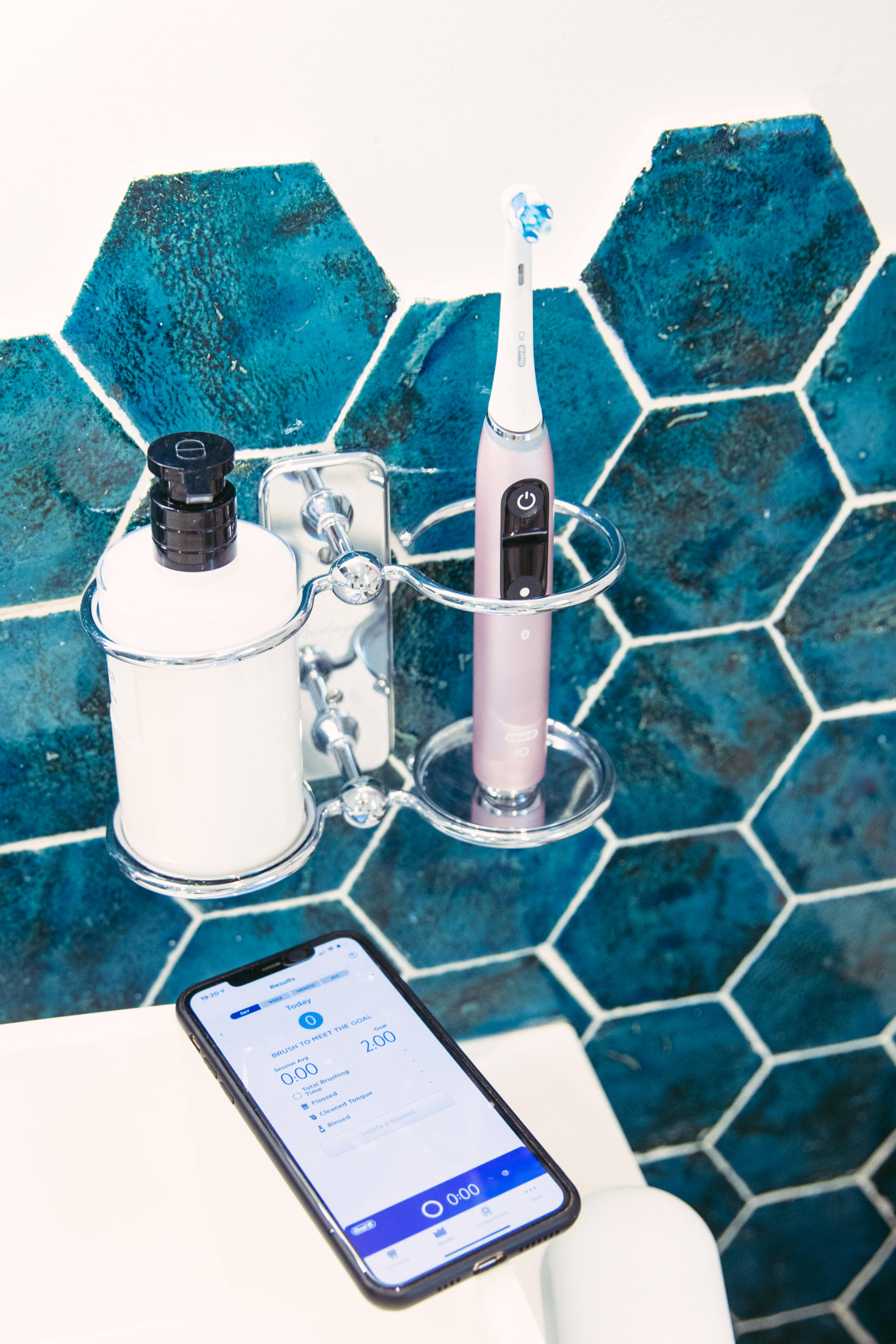 What Makes The Oral-B iO™ so Revolutionary? 
The Oral-B iO™ was created with individual needs in mind and in the process has redesigned the future of our oral health. Not only does it boast a brand name you know you can trust when it comes to connective brushing, the toothbrush itself contains over 250 unique patents elevating it's ability to clean effectively, as well as being a joy to use on a daily basis. Oral-B's newest invention utilises a Frictionless Magnetic Drive which means that the energy created by the drive when in use, is transferred directly and evenly to the head and bristles of the toothbrush. This results in a brushing experience that's smoother than any electric toothbrush I've ever experienced from the brand and I can already see the benefits.
The High-Tech Digital Handle Display featured on the Oral-B iO™ is like nothing I've ever had the pleasure of using outside of a top of the range smartphone. It's easy to use, simple to personalise and has those little touches included like welcome messages, that show just how much time and research went into the creation of this ground-breaking new product. Which incidentally, if it interests you as much as it does me, was 6 years! The user interface is such a pleasure to wake up to and say goodnight to and it's more than apparent that 1,800 consumers inspired and helped to design the technology that I've been experiencing. When utilising with the new Oral-B app you can choose your own brushing mode, what language you'd like to utilise the Oral-B iO™ in, be reminded to change your brush head, be warned when you are brushing with too much pressure, keep an eye on your battery life and much, much more. The Oral-B iO™ even provides you with 3D graphics created using artificial intelligence that recognises all the areas of your unique mouth and can then notify you when you have completed 100% of your brushing goals, such as brushing for the dentist recommended 2 minutes. Now that is incredible and for a technology lover like me, unbelievably exciting to experience!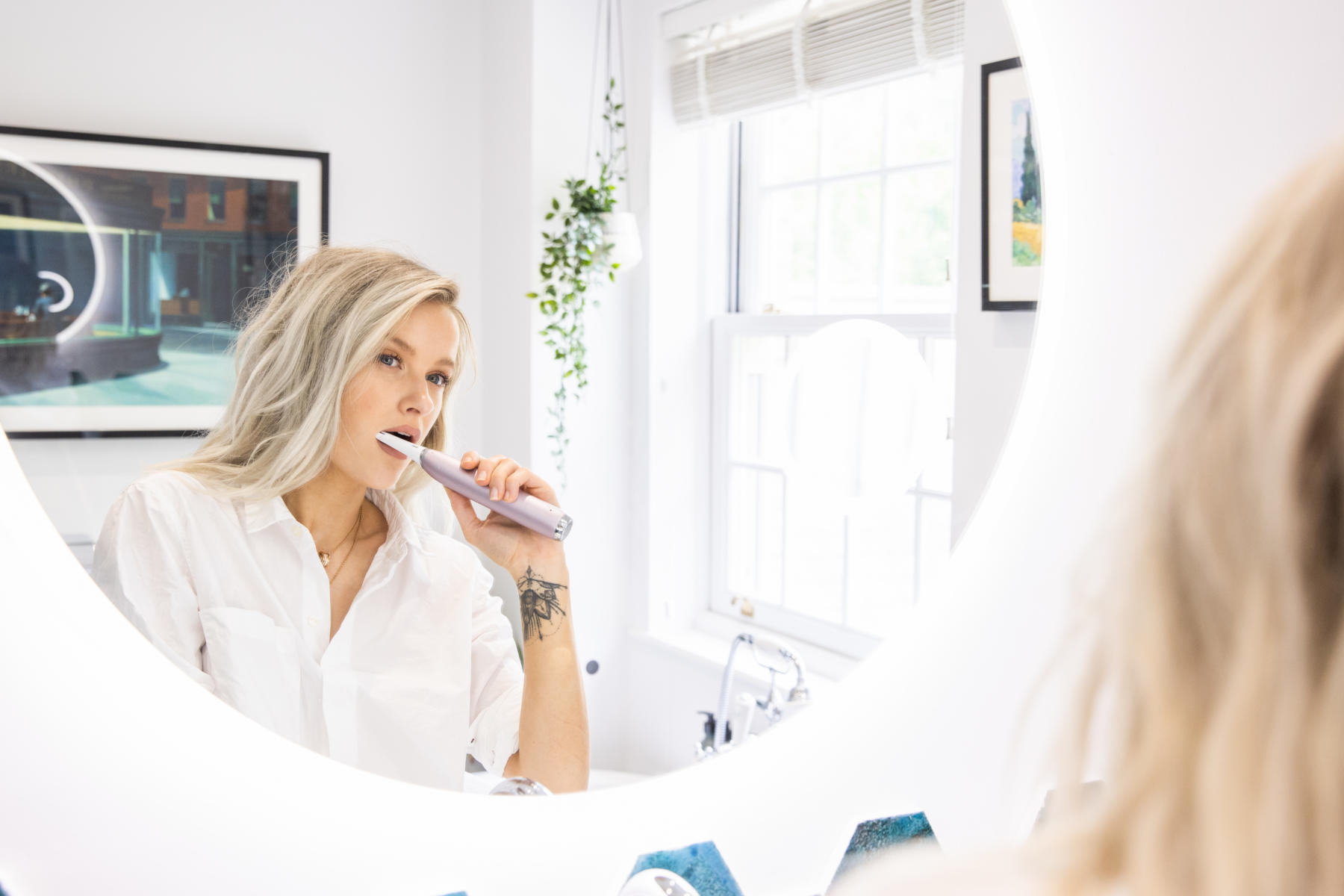 My Oral-B iO™ Experience
As I mentioned briefly above my smile is so so important to me. After years of hiding it in photographs and worrying what people would think of my crooked smile, I now take such pride in taking care of my teeth. I've relied on Oral-B electric toothbrushes for years and I still think the clean, fresh feeling from an electric toothbrush just can't be beaten. That's why no matter where I've travelled over the years, my Oral-B has always joined me on my adventures.
The new Oral-B iO ™ has been such a joy to use and I feel so beyond lucky to have tested out such an incredible piece of technology before it's official launch. I've settled into using the Daily Clean setting now I've tested out a few of the different modes and it's making such a difference to how my mouth feels. The brush itself is so smooth when in use and I know that's because of the micro-vibrating bristles combined with the unbelievably smooth Magnetic Drive. It moves so fast but is equally so gentle on your teeth and gums that I've been a little astonished at how well it works and that 'wow' feeling I'm left with.
I've always been a huge fan of the Smart Pressure Sensor on Oral-B toothbrushes and I'm never more thankful for them, than on my busiest mornings. On those days where I'm trying not to be late and I'm brushing my teeth while practically running out the door, I know I always use too much pressure and the sensor correcting me with it's 3D graphics, keeps my gums and teeth protected. On top of that I've been religiously using the 2 minute timer, which is the dentist recommended time you should spend brushing your teeth, both day and night. Such a helpful addition to an electric toothbrush but combined with the 3D Tracking and AI Recognition to completely clean all 6 zones of your mouth, it's a clean you can genuinely feel working.
So it looks amazing in my bathroom with it's sleek lightweight design, completes a full charge in 3 hours with it's super chic magnetic charger, connects via bluetooth to the Oral-B app, uses AI recognition to track your cleaning and has a first of it's kind smooth brushing system that feels so gentle to use. There's nothing that Oral-B haven't considered in the design and features of the new Oral-B iO™ and now all that's left is to sign Alex up for the waiting list so he can get his hands on his chosen colour too!
After over 1200 hours of consumer testing, in which the brand focused on gaining invaluable user feedback, the results were clear to see:
 

- 100% more plaque removal after eight weeks

- 100% healthier gums in one week

- Six times more plaque removal along the gum line

- 83% of patients with swollen gums moved to healthy gums within 8 weeks

 
So if you want to join the revolution and be one of the first to get your hands on Oral-B's newest ground breaking technology as well as experiencing the most effective clean you've ever had, I'm excited to announce that the waiting list is now open! You can click here (ad) to not only be the first to know when the Oral-B iO™ launches but to also be in with a chance of winning 1 of 50 Oral-B iO™ toothbrushes to celebrate the opening of the waitlist. All the relevant T&C's can be found in the above link and if you are one of the lucky winners you will be contacted by the brand directly.
Good luck guys!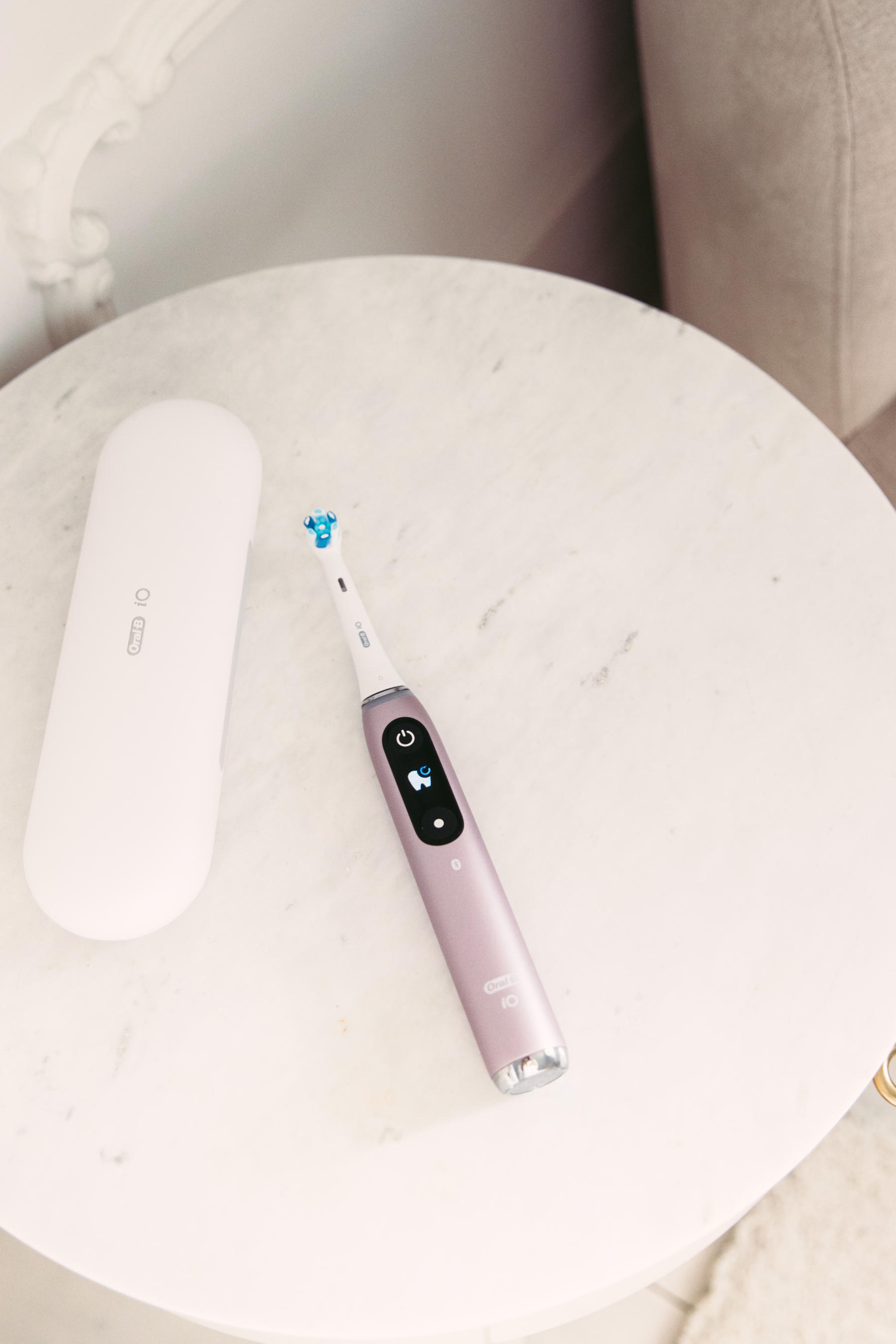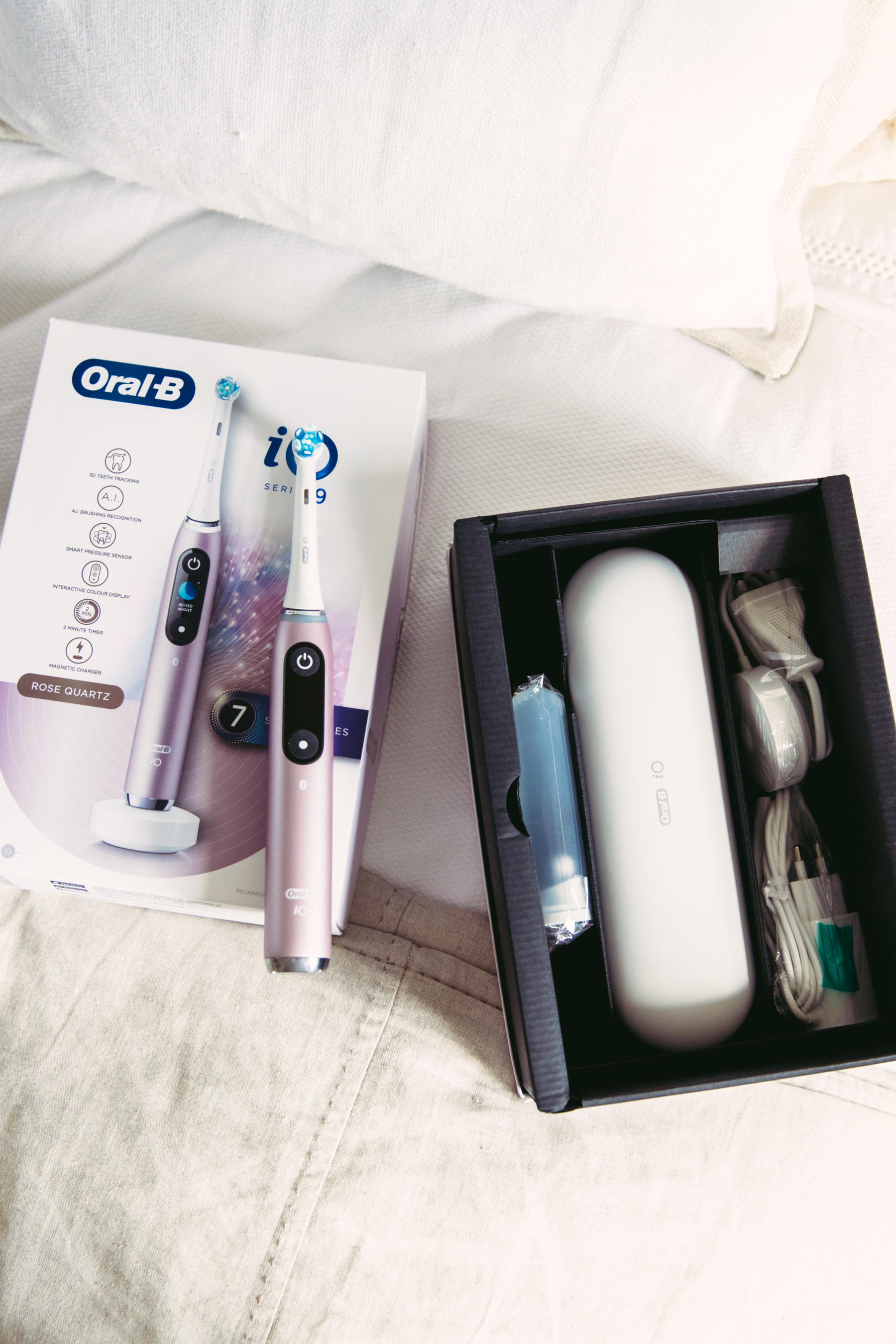 Sign up here for a weekly catch up of everything Inthefrow