19.06.2020
5 Places To Shop For
Stylish Face Masks
My out the door checklist has become decidedly different from my 2019 version. It used to be that I would cram my chosen handbag with anything and everything from makeup to phone chargers to snacks, especially on the days I was commuting into London, but fast forward to 2020 and things are now very different. 
For a start, other than our daily walks and heading to do the weekly food shop we haven't been anywhere for the last 3 months. A socially distant natter with the neighbours, taking the car over to the supermarket and walking to say hello to the cows in the fields near our home has rightly so been the extent of our adventures.
It's been a year none of us could have predicted and now when we leave the house I grab my hand sanitiser, my phone and top of my out the door checklist is my face mask. I never thought a face mask would be something I couldn't leave the house without, but for my own peace of mind, the protection of those who need it most and to follow guidelines set out by government, stores and transport as things begin to reopen, it's a must have. 
So in-keeping with all things fashion as well as staying safe and well, here are 5 places to purchase reusable face masks that are also fashionable too!
This blog post & shop widgets use affiliate links. 
Affiliate text links are marked (ad). 
The featured masks were kindly gifted. 
Read the disclaimer about affiliate links & PR gifting here. 
The Blue face masks you see featured in this post, were manufactured by the amazing Springkode. An ethical platform that brings garments straight from the manufacturer to the consumer, cutting out the middle man and the hurdles that can appear. What's so wonderful about the brand is the level of transparency you'll find behind their products, from who created it, what up-cycled materials were used through to which ethical manufacturer brought it into being. Similarly over the last few months, the brand chose to manufacture masks for healthcare workers in need of extra PPE and also now sell their masks direct to consumers. They are 100% biodegradable, are created using up-cycled cotton from the end of fabric rolls (often off cuts from luxury materials used in the collections of top fashion houses - so soft!) and don't release particles during washing. You can find 25 different colours here (ad).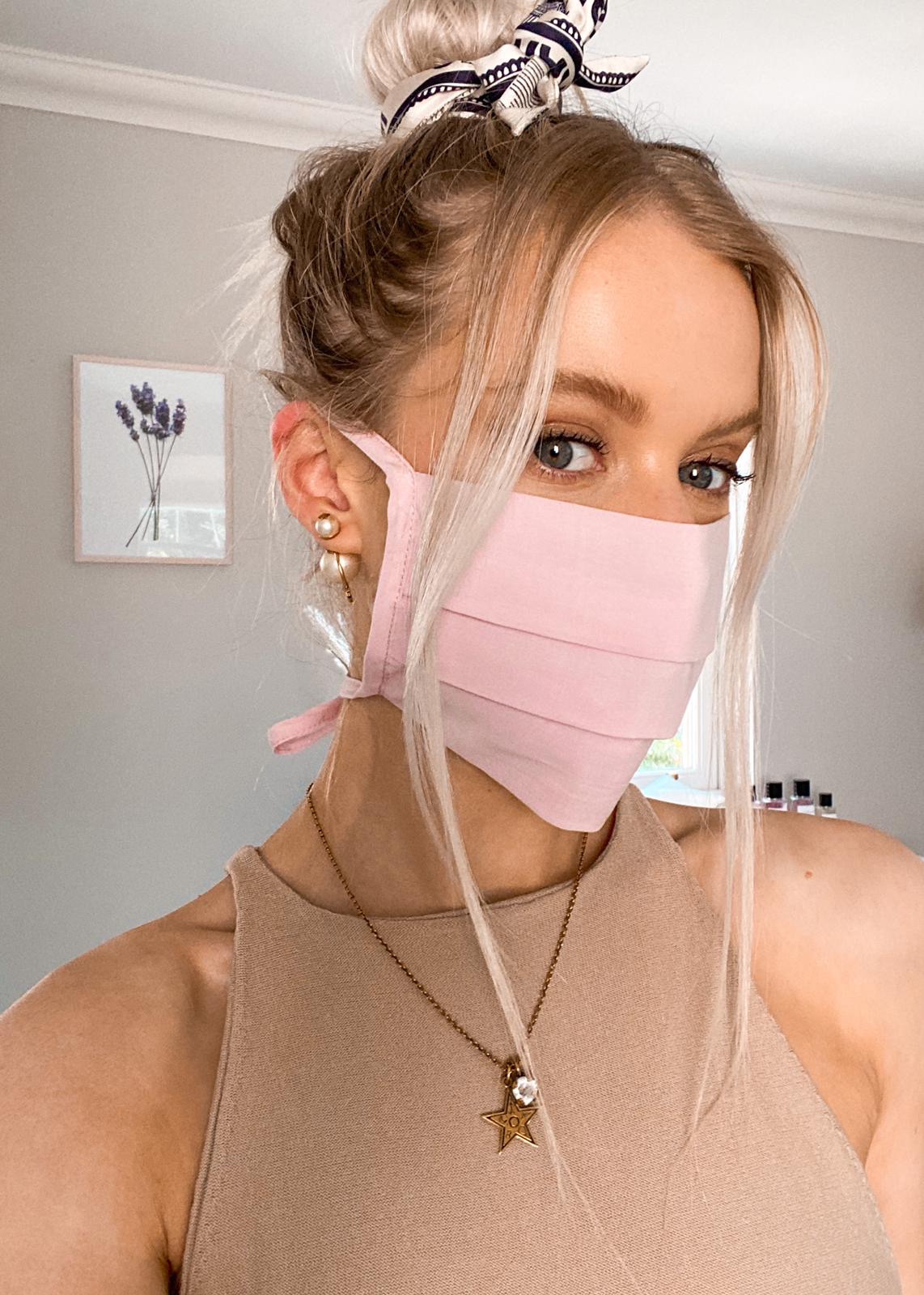 The pink face masks you see featured in this post, were made by the wonderful brand MISA. MISA is a Los Angeles based fashion brand, created with versatility in mind. Their beautiful pieces are lovingly handmade in LA by a dedicated team of designers who embody the brands passions. During Covid the brand turned their hand to making non medical grade masks to ensure that proper PPE could be directed to those who truly needed it and are still incredibly donating 5,000 masks weekly to essential workers. The masks are made out of 100% cotton voile and what I personally love about them is that they tie softly at the back of the head. If you've been looking for a comfortable face mask that doesn't go behind your ears then you can click here to see MISA's gorgeous offerings.
The patterned face mask you see featured in this post, was designed and created by artist Jessica Russell Flint. I was introduced to Jessica's art prints earlier on this year and was blown away by some of her beautiful creations that you can own on so many different products. Jessica's hand illustrated designs are brought to life on items such as homewares, stationery and even beautiful silk sleepwear and more recently she's added her illustrations to a range of silk face masks. 100% of the profits made from all of her face mask sales will go to the charity Refuge, who support thousands of women and children trying to escape domestic abuse. If you'd like to see what up-cycled face masks she currently has available then you can visit her site here.
A friend recently told me about the Migrate Art masks for meals project and I think it's the most amazing concept. Migrate Art was created to support and help individuals and communities, who have been displaced by war. They aim to raise money and donate it to groups who can use it most effectively by partnering with charities whose work they believe in. As well as their usual fundraising efforts selling donated artwork, they have recently teamed up with a group of 10 artists (Helen Beard, Swoon, Jon Burgerman, Camille Walala etc.) to launch a collection of limited edition re-usable, reversible face masks. All the profits will be going towards helping displaced and homeless people in the UK and if you'd like to be a part of their fundraising goals you can click here. 
And I of course couldn't create a blog post dedicated to stylish and fashionable face masks, without mentioning the wonderful project set up by the British Fashion Council. In collaboration with Bags of Ethics, the British Fashion Council is aiming to raise a whopping £1,000,000 with 100% of profits from their Great British Designer Face Coverings donated to the NHS Charities Together Covid-19 Urgent Appeal, BFC Foundation Fashion Fund and Wings of Hope Children's Charity. The face masks are a reusable and sustainable option to single use masks, designed by 6 well known British designers: Halpern, Julien Macdonald, Liam Hodges, Mulberry, RAEBURN and RIXO. If you'd like to get your hands on some of these sustainable mask options you can visit the project here. 
Just a quick note to say please do follow all of the guidelines set out by your own governments when heading back to a more recognisable version of our lives. I have a worldwide audience and am of course more aware of the UK's guidelines above others. The rules and guidelines are set out to do nothing more than keep ourselves and those who are vulnerable, such as the elderly and immunocompromised, safer. All the face masks mentioned above are non medical grade and specific information about their usability and manufacture can be found by clicking on the relevant links. Stay safe and well guys x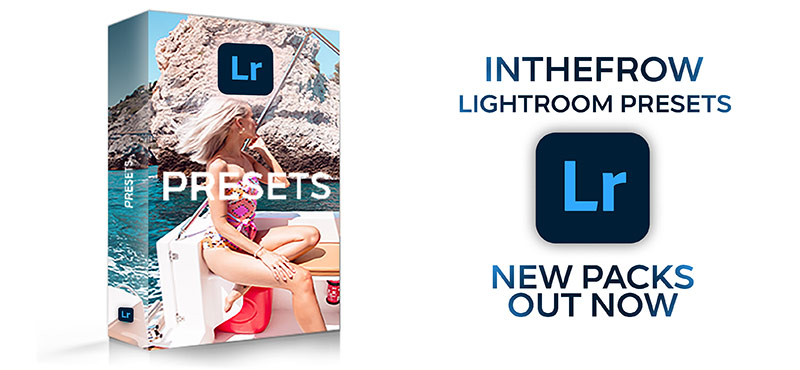 Sign up here for a weekly catch up of everything Inthefrow