27.05.2020
Adapting in The Age
of Covid
There have been so many industries impacted by the events of the last few months and so many have found ways to adapt and to be able to survive through the hardships they've faced. From the largest department stores to the smallest independent shops, right through to the self employed creatives and the newest pack of influencers, it's been admirable to see so many businesses reimagine their brands and their course of action.
A multitude of industries have had to listen closely, adapt wisely and change the way they work to pay the bills and the content creator industry is certainly no exception.
No matter if your focus as an influencer is luxury fashion on Instagram, book reviews on a blog, beauty reviews on YouTube or purely entertainment on TikTok - 2020 has served the industry hurdles that creators have never experienced before.
So how should this relatively new industry adapt in the age of Covid and how do we continue to succeed?
Is it okay to be continuing to influence and how should our brand image be developing through such uncertainty and upheaval? 
This blog post & shop widgets use affiliate links. 
Affiliate text links are marked (ad).
Read the disclaimer about affiliate links & PR gifting here.
Of course the idea and definition of success is unique to each individual brand but with that in mind, it also proves how unique our pathways to that success are. As an influencer our industry has already faced hurdles that are completely unique to our space but one thing no business had in mind at the end of 2019, was the impact that a worldwide pandemic would have on our ability to earn a living in 2020. Not only have we all had to reimagine our business plans for the year due to cancelled work, postponed events and all the financial logistics in-between, we've had to adapt to the situation, as only online content creators would be able to.
Adapt Creatively
A huge turning point in the influencer industry during this pandemic, was the ability we had (or inability in some cases) to continue to curate our brand image. Being a content creator can vary wildly but to simplify the goals of the industry as a whole, influencers have the ability to inspire a community through their own spending and lifestyle habits. This can involve everything from investing in luxury, through to renovating a new home, all the way through to recreating the newest beauty trends and especially if your presence is strong on Instagram, there will often be an onus on inspirational content throughout. This highlight reel inspiration often thrives in our industry and is without a doubt facilitated through the ability to network closely with brands, to travel to dream destinations and to focus on our chosen passions. With those usual stepping stones removed from our working timetables, our definition of creativity has had to transform. Take these images I shot to celebrate the launch of the Bvlgari x Alexander Wang capsule collection. An incredible opportunity for me to be offered but if you had told me 6 months ago I would shoot them lied in an overgrown flower bed, in our garden at Frowhome, I likely wouldn't have believed you. The usual boundaries we as online creatives tend to push have been altered and to continue to show how passionate we are about new campaign opportunities in this space, we have to be able to evolve with our circumstances. 
Adapt Authentically
Although it's very easy for each and every person in our industry to be viewed in a similar fashion, we all have our own passions. The reason we started our social platforms, the topics we choose to create content around and the pathways our career is taking us on. We're unique and individual and those specifics are the foundation o our brand image and therefore of our business too. As our brand evolves, whether that's during a global pandemic or not, we should choose to remain authentic to ourselves and to our audience. It doesn't matter if this has been your career for 2 years or 10, authenticity is the key to longevity and overcoming hurdles confidently and with purpose. Although like all small businesses, you must have your logical and financial head screwed on tightly, there's always a strong case for gut feelings too. The campaigns you negotiate, the brands you work alongside and the organic content you publish, should at their core be authentic to your values, morals and passions above all else. In an industry based upon your person, if your life evolves so to will your content but ensure that you're adapting authentically and respectfully to yourself and to others. Don't push aside your usual values, don't undervalue your time and work and certainly don't stray from the rules you set yourself before Covid arrived, you'll always be thankful for those decisions in the long run.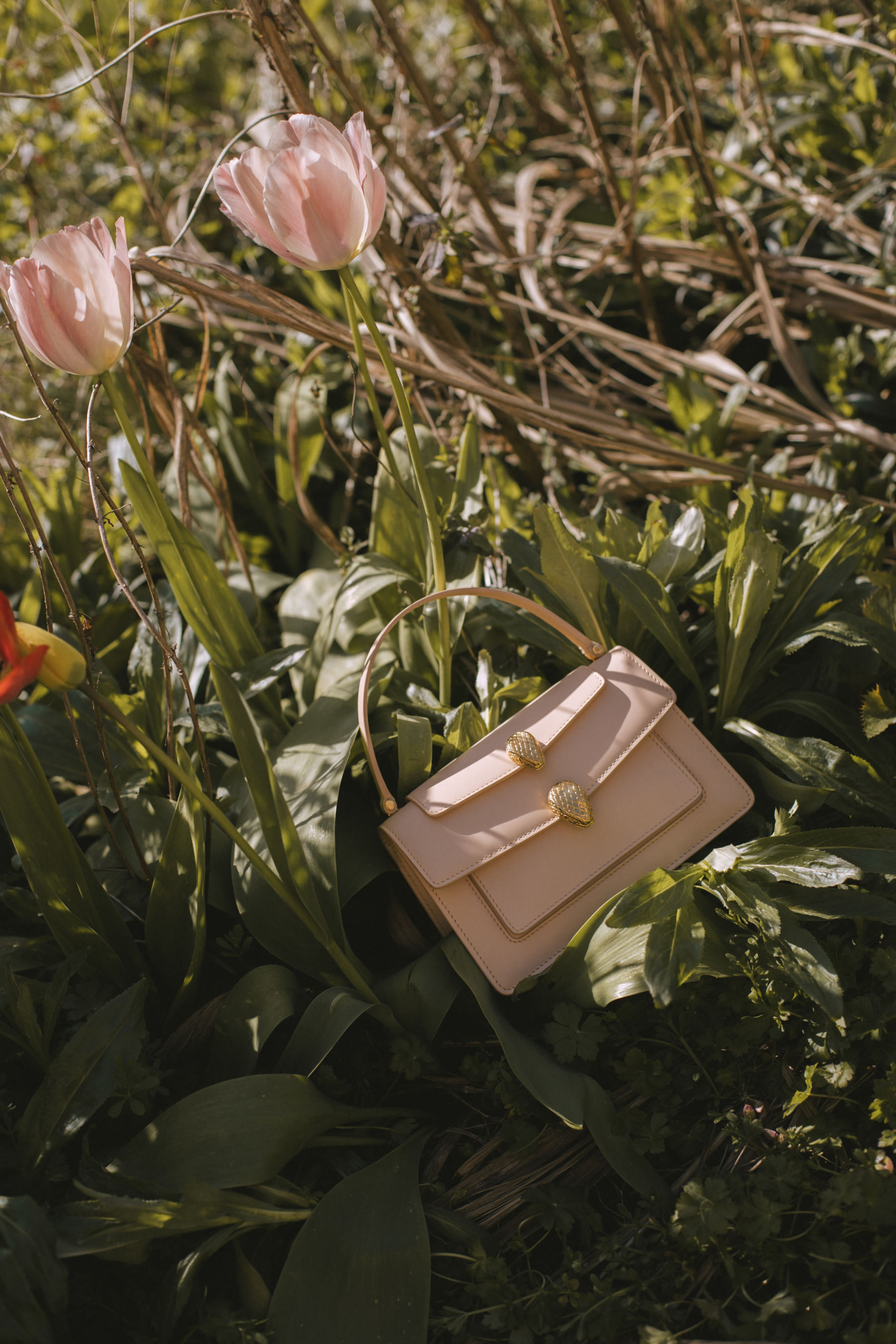 Adapt Wisely
In amongst the intricacies of the industry and our need to survive as small businesses during an uncertain time, adapting wisely is a must. All businesses evolve and adapt successfully when they listen to the needs of their audience and that is even more important right now. Whether you have an audience that's engaged through social media, through purchasing online or even directly through messaging a customer service channel, listening and reacting to what your audience wants and needs, is one of the most integral things you will do. The nuts and bolts of this industry relies on your relationship with your audience and in any business your wisest decisions will come with the help of the people who take the time, to consume what you publish. It's so important to create a balance of what you love and what your audience loves, wants and needs. Of course no business will please everyone, especially not content creators who are showcasing the ins and outs of their personal lives as a basis for their brand, but being responsive to people's precious time, looking at the big picture and recognising good causes, is a great recipe for a successful influencer during unprecedented times. If someone has a need that they make the time to vocalise, then it's up to you as an influencer to perhaps shift your usual style of creating content and help them to meet it. 
I so hope that this is helpful to anyone else in this industry who has had to adapt during Covid or who is in the process of evolving with the current situation. Or perhaps it's simply interesting to see the ways in which another influencer has viewed the ability to adapt as an online business. In any case I hope you're safe, well and happy x
These images were originally taken as part of a campaign to launch the new Bvlgari x Alexander Wang (ad) collection. This post is not sponsored and I chose to donate my fee for the original image to the Royal Free London Hospital Foundation who are fighting Covid on the front lines. If you'd also like to donate you can find more details here.
Sign up here for a weekly catch up of everything Inthefrow