17.04.2020
The Best Ever
Banana Bread
My social media is currently full of beautiful recipes, non more so than amazing banana bread ones and it's finally encouraged me to update my own, healthier version, here on the blog.
It's been over 4 years since I shared my beloved banana bread recipe and it's still one of my most visited posts, as well as the most baked recipe in our home. I still make it often, share it over on my YouTube channel and link people over in my Instagram DM's, when they want to make it too - so it was about time I brought you the updated 2020 version.
Made without flour, no added sugar and with those pesky bananas that are looking a little sad in the fruit bowl, this healthy banana bread is a little different from the norm but just wait until you taste it. Moist, sweet and oh so moreish, I'd be very impressed if you could resist eating it all in one sitting, it most definitely doesn't last more than a couple of days in this house - especially if there's peanut butter anywhere nearby too.
Happy baking guys x
#stayhome 
This blog post & shop widgets use affiliate links. 
This recipe is adapted from an older recipe I made years ago,
from the Detox Kitchen Bible.
Affiliate text links are marked (ad).
Read the disclaimer about affiliate links & PR gifting here.
Before You Begin
If I'm even considering baking anything in our kitchen, banana bread or otherwise, I always take a moment to tidy up. Quite often there'll be some dishes that need to come out of the dishwasher, the mornings coffee cups on the side of the sink and a bin that needs emptying, so taking a little time to clean and organise the space, always helps my process to run smoothly. Next I'll run down my list of everything I need including utensils, appliances and ingredients and make sure not only to have enough of everything I need for the recipe but that they're all within easy reach - no one needs to open a drawer with their hands covered in honey.
And finally? Preheat the oven of course.
For this particular recipe you'll need to preheat the oven as follows: *
Gas Mark 6 / 180c
*Every oven is slightly different to use, so get to know yours well!
Equipment
A Stand Mixer or
A Large Mixing Bowl
Large Spoon
A Loaf Tin/Pan
Baking Parchment
Scales
Measuring Cups
Measuring Spoons
Zester or Grater
Fork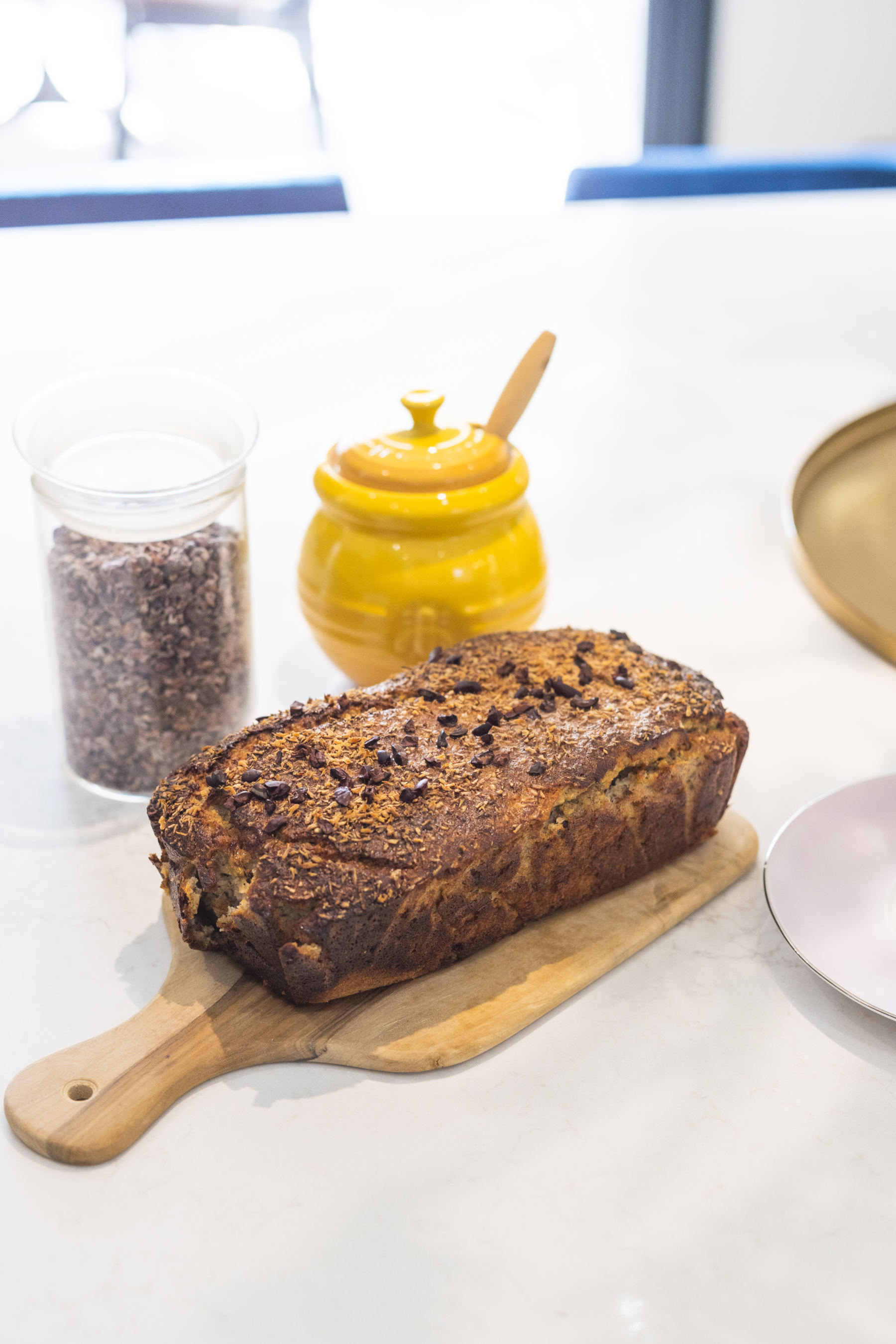 Ingredients
3 Large Ripe Bananas
50g Honey (2.5 tbsp)
200g Ground Almonds (2 cups)
50g Coconut Oil (1/4 cup)
1 tsp Ground Cinnamon
Pinch of Ground Nutmeg
1/2 tsp Bicarbonate of Soda
Zest of 1/2 Large Orange *
1 1/2 tsp Vanilla Extract
4 Eggs
3 Tbsp Desiccated Coconut
1/8 Cup of Raw Cocoa Nibs *
*Optional extra ingredients!
1.
Preheat the oven as above and line a medium sized loaf tin with baking parchment. The baking parchment is so important for easy removal of the banana bread later on. You'll be so glad you did this!
2.
Grab your large bowl for the mixing of the ingredients and peel and slice the ripe bananas. Now using a fork, mash the bananas until you reach a thick paste like consistency.
3.
Once the bananas are mashed add the honey, coconut oil, nutmeg, cinnamon, bicarbonate of soda, vanilla extract, cocoa nibs and orange zest to the bowl. I adore this recipe with orange peel and cocoa nibs but if you aren't a fan of either then you could of course always omit them or swap them out to your taste. Mix all the ingredients well by hand or if using a stand mixture transfer all the ingredients into the appropriate bowl (I personally didn't want to mash the bananas in my metal bowl with a fork) and off you go!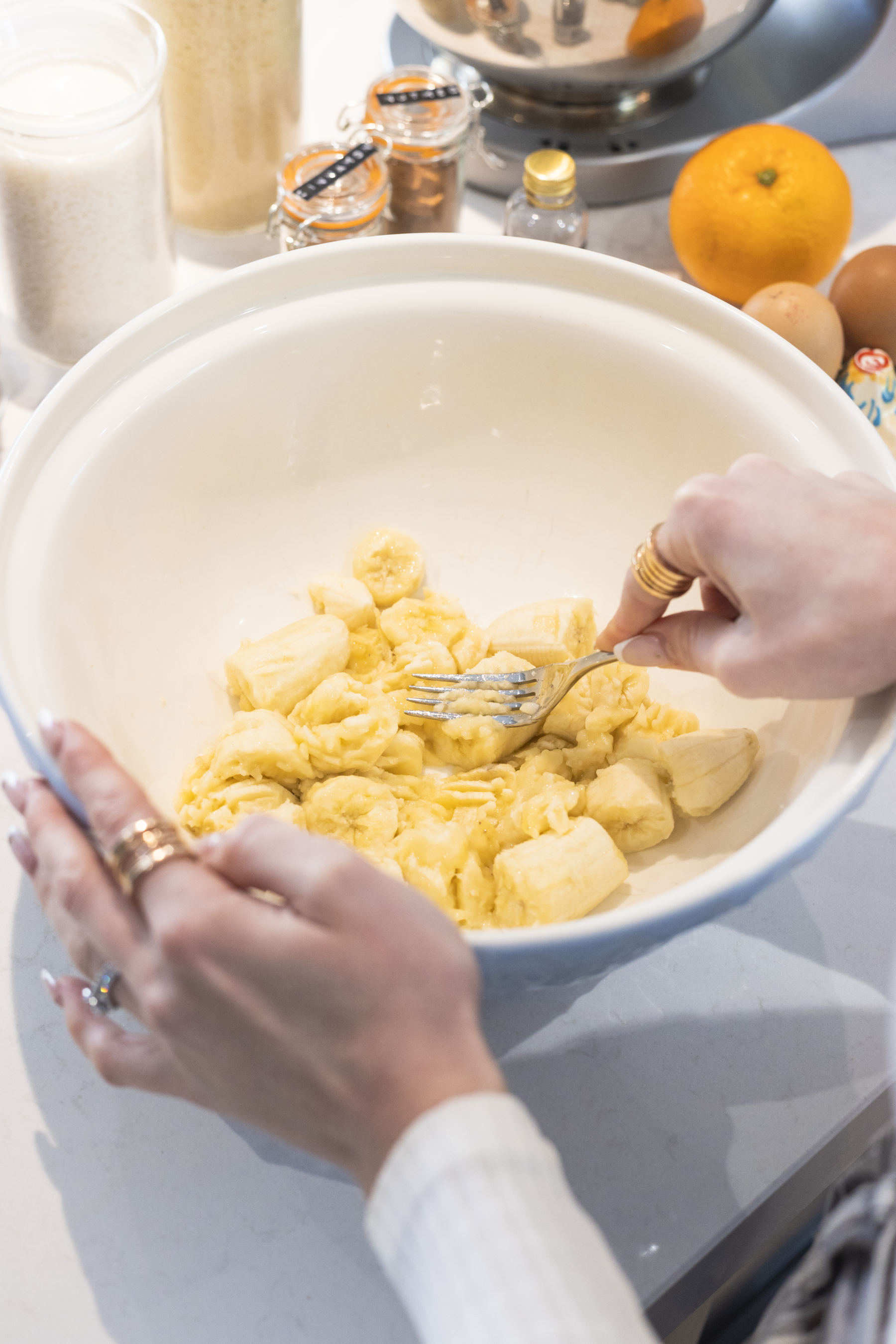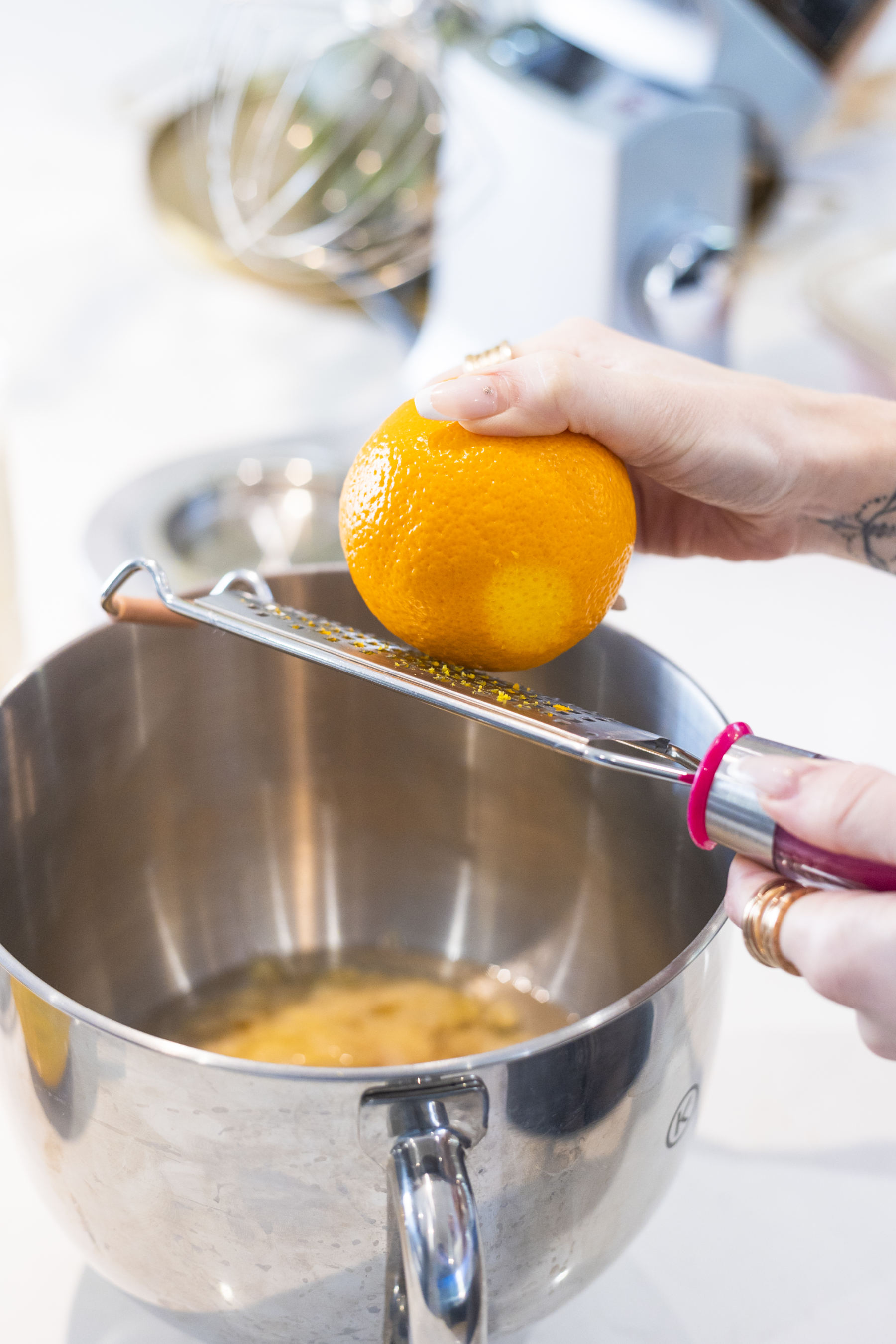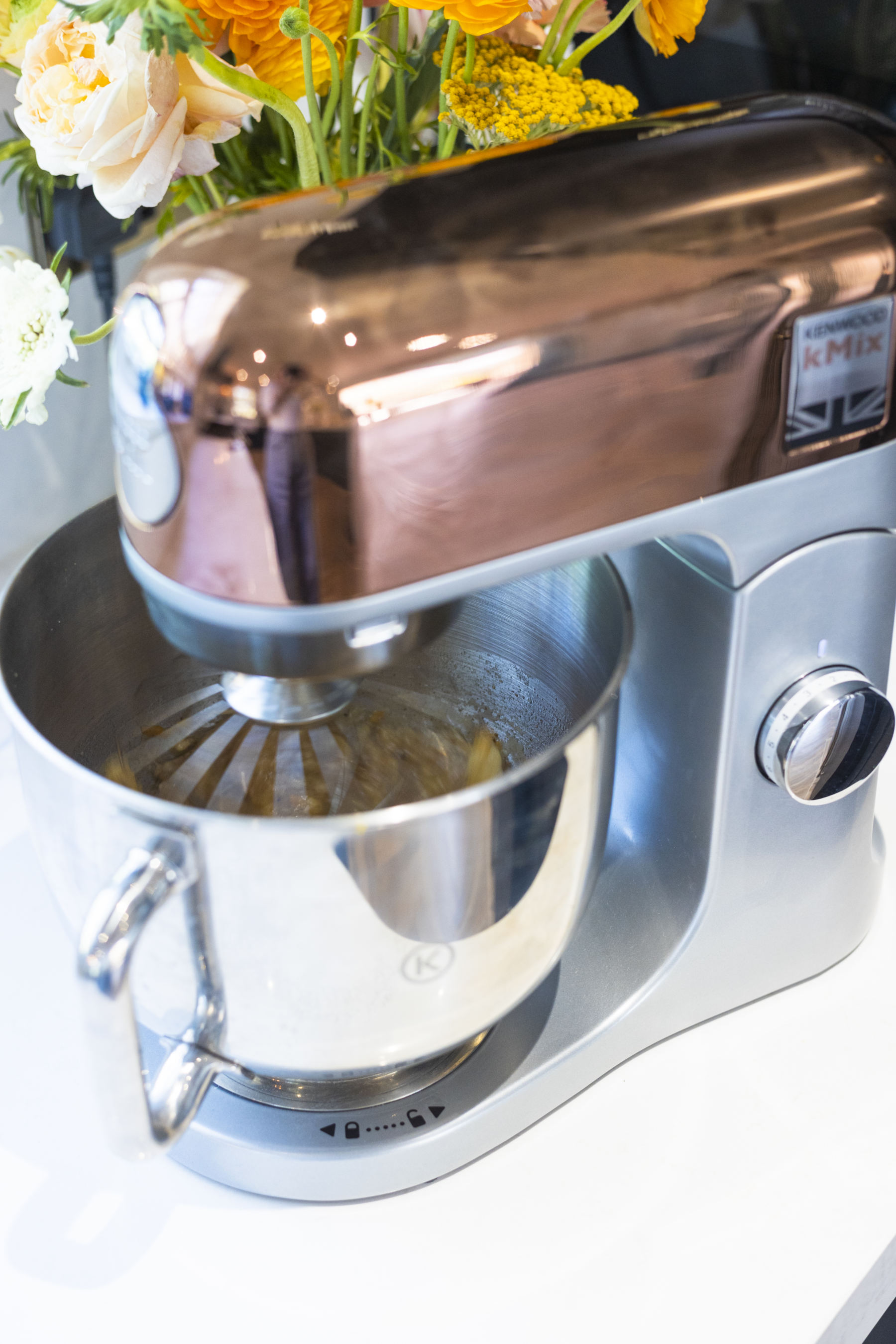 4.
Next add the eggs to the mixture and mix until incorporated. If you're using a stand mixture ensure you don't put your mixer on too high a setting. A quick note to say that when I made this particular version I realised I only had 3 eggs and I added a large splash of oat milk as an alternative to the 4th and it worked perfectly!
5.
Now add the ground almonds and again mix well until incorporated.
6.
Once the mixture is relatively smooth and all the ingredients are mixed well, spoon the mixture into your lined loaf tin.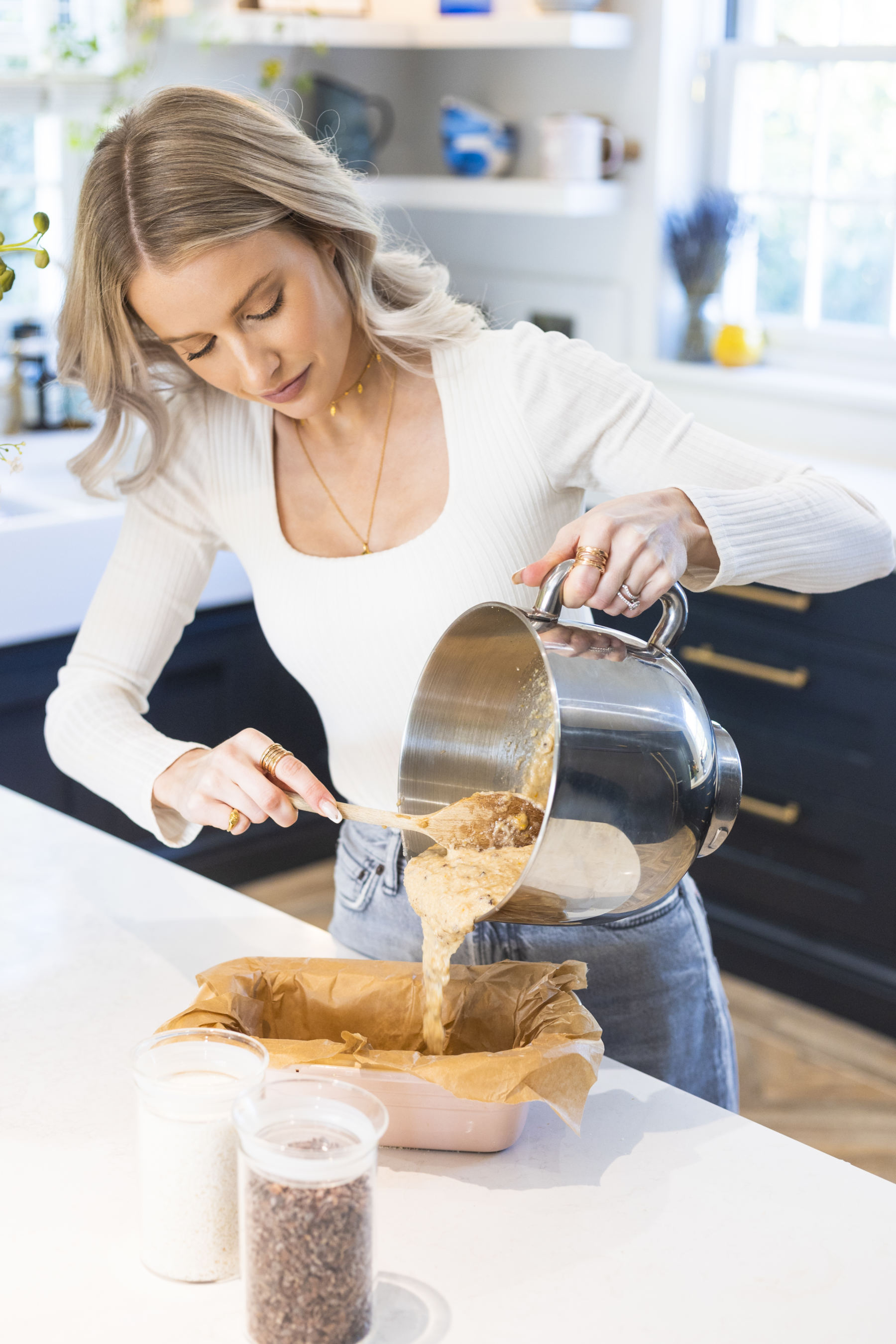 7.
Before the banana bread mixture heads into the oven, it's time to add the finish touches. Sprinkle the mixture with desiccated coconut and a few extra raw cocoa nibs. This is one of my favourite things about the recipe as it means the bread has a lovely toasty topping.
8.
Place into the middle of the preheated oven and bake for around 50 minutes or until you can insert a skewer/toothpick into the centre of the bread and it comes out dry. Once the centre of the banana bread is baked, remove from the oven and allow to cool in the tin for 20 minutes. Then you can use the baking parchment to help turn the bread out onto a wire rack to continue to cool.
9.
Serve and Bon Appétit! Alex and I love to eat with our favourite peanut butter, chocolate spread or even just warm with nothing else added - utterly delicious. If you're far more reserved than us and you don't sit and eat it all in one go, you can store it for up to 4-5 days in an airtight container.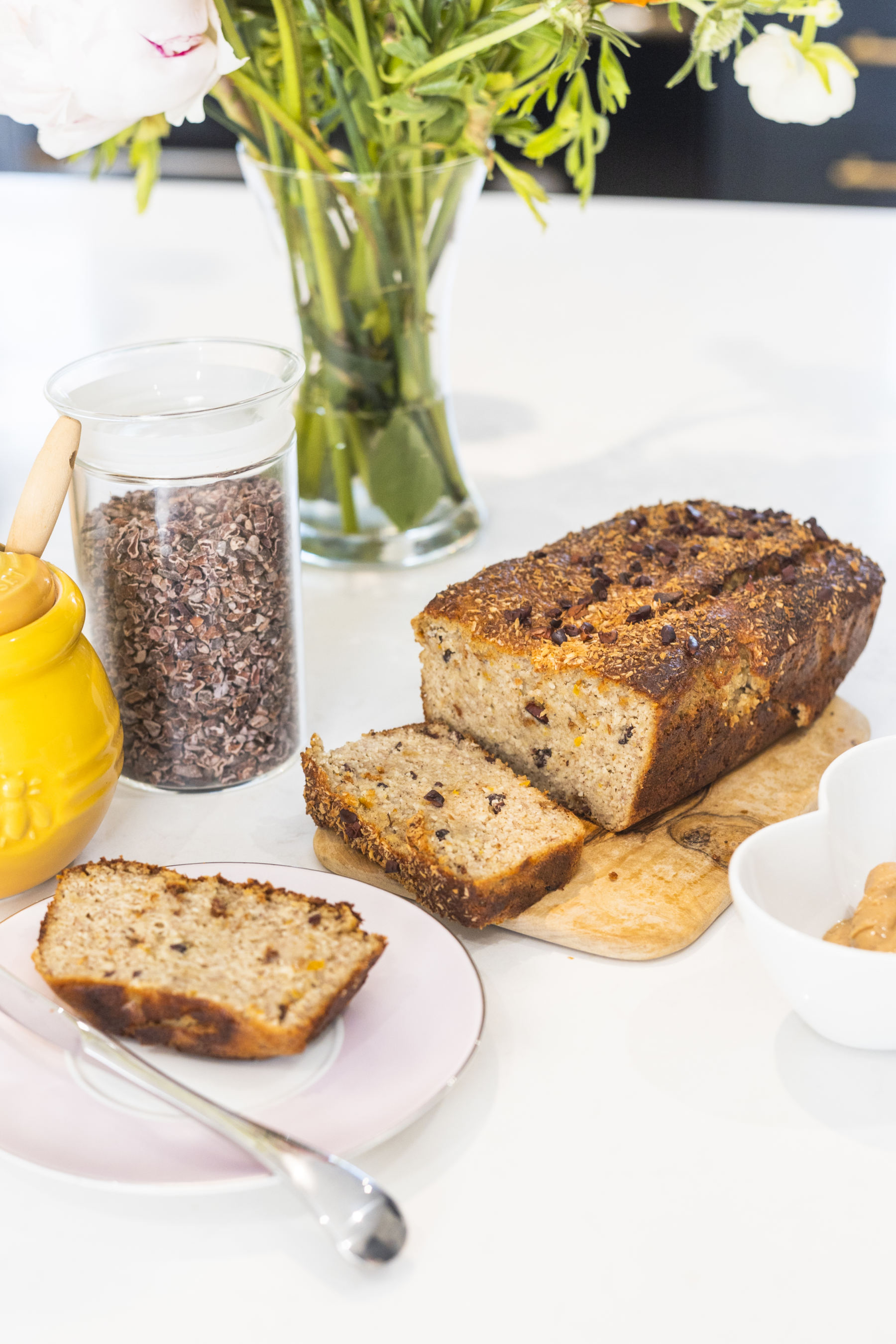 If you give my recipe a try I would absolutely love to know what you think, so make sure to tag me over on Instagram! 
Watch Our Full Kitchen Tour
Sign up here for a weekly catch up of everything Inthefrow