13.04.2020
Finding A New
Work Life Balance
Life can feel very heavy right now. With so much uncertainty surrounding us and the ability to be consumed and frightened by constant breaking news alerts, it all feels so very different than it did just a couple of months ago. A completely different world, with so much we can't control.
As we continue in awe at the incredible essential workers for the amazing things they do for us and we stay home to help those who need protecting, for some of us our homes have unexpectedly become our permanent work spaces. We have work to continue, employees to pay and the long term impacts to start to contemplate.
Now more than ever it seems that work life balance I'm always a few steps away from achieving, has become even more important for so many of us. It's important for our mental health, important for our relationships and important to keep our careers ticking over, in a way that doesn't consume our every minute of the day.
A work life balance may have always been an important marker to us all, but in 2020 it seems that balance really needs to be a priority and one we can achieve, together.
This blog post & shop widgets use affiliate links. 
The above Fendi coat was kindly loaned for MFW.
The Fendi scarf is no longer available.
Affiliate text links are marked (ad).
Read the disclaimer about affiliate links & PR gifting here.
The Daily Plan
As someone who loves organisation and lives their life by diaries, calendars and plans things reaching as far as Christmas already, the current situation goes against not only my 'normal' work life like so many others but against my personality too. If you're like me and your diaries for months to come suddenly look scarily empty, then I've found planning just the current day helps to keep me organised and calm. I have a bite size manageable plan to deal with, a list of things to tick off that are doable and keeps me focused on the present workload as opposed to focusing on things that I can't change. By narrowing my plans down from months to days, it's giving me the brain space to be able to achieve tasks with my team and not dwell on the unachievable.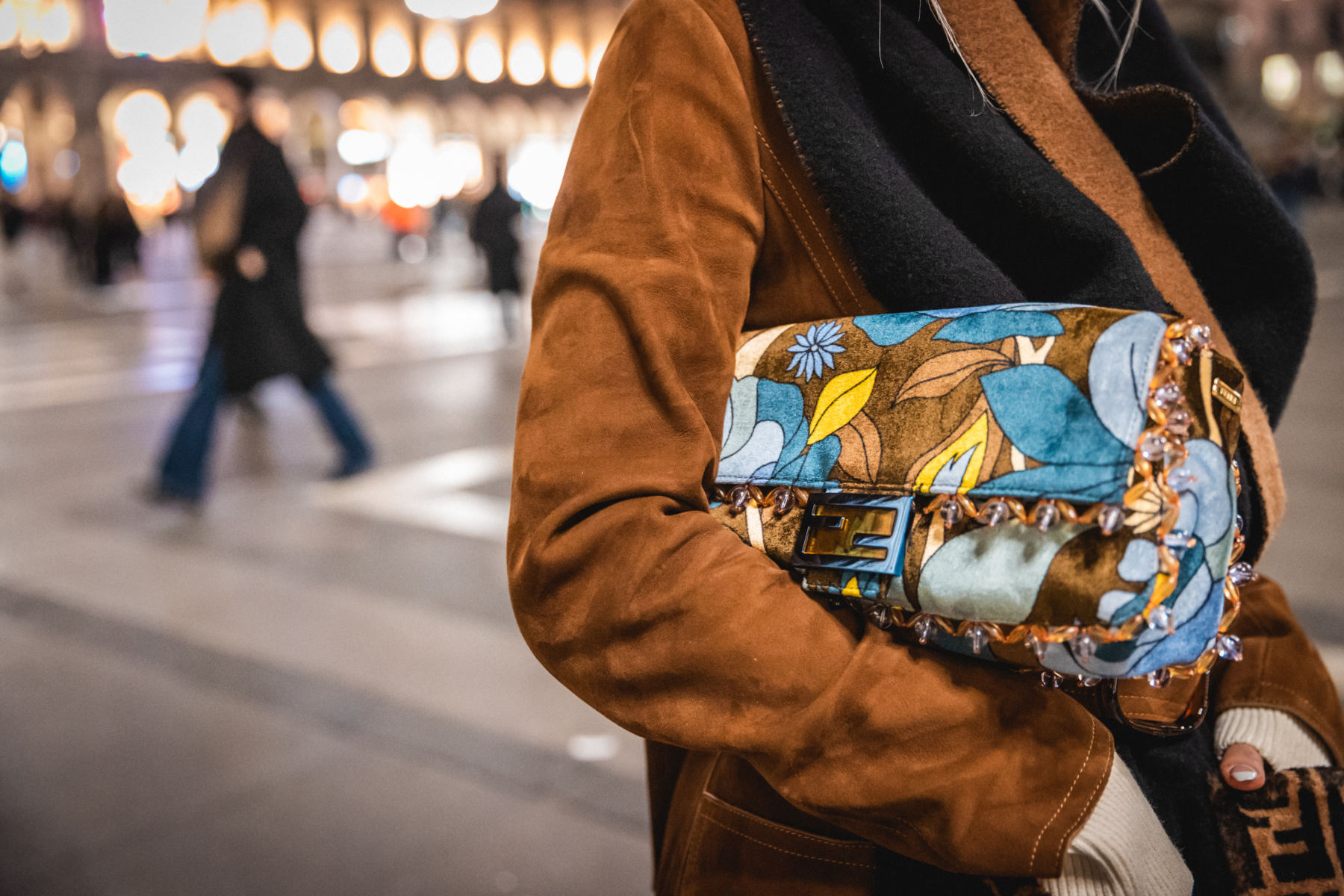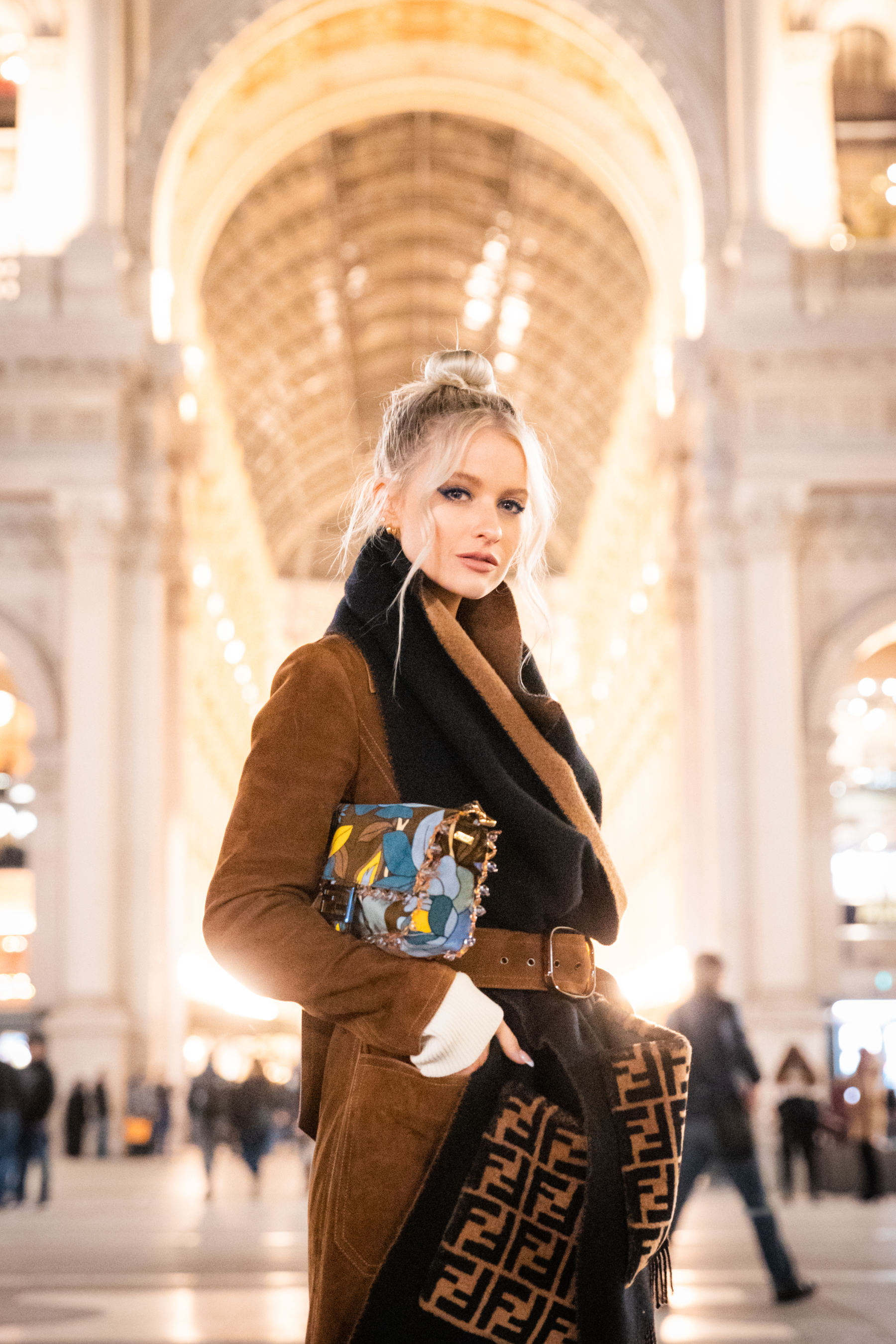 The Morning Routine 
It took me a little while to realise that not only is my day to day routine so important for my working day, but the most integral part of it, is how my morning begins. I've most definitely been kinder to myself and the alarms haven't been set as early as usual and the emails in bed might last a bit longer than they would normally, but in general sticking to a relative morning routine helps so much. Alex always brings me a coffee in the morning (evidence here if you want a little giggle today haha), I always make our bed, I quite often do a little glowy makeup to perk myself up and then I find I feel much more ready to tackle the daily list. If you're like me and you thrive on routine but find it being disrupted has disrupted your motivation, then try to settle into a similar one (swapping the commute for your daily walk perhaps) or even set yourself a brand new one to start your day by.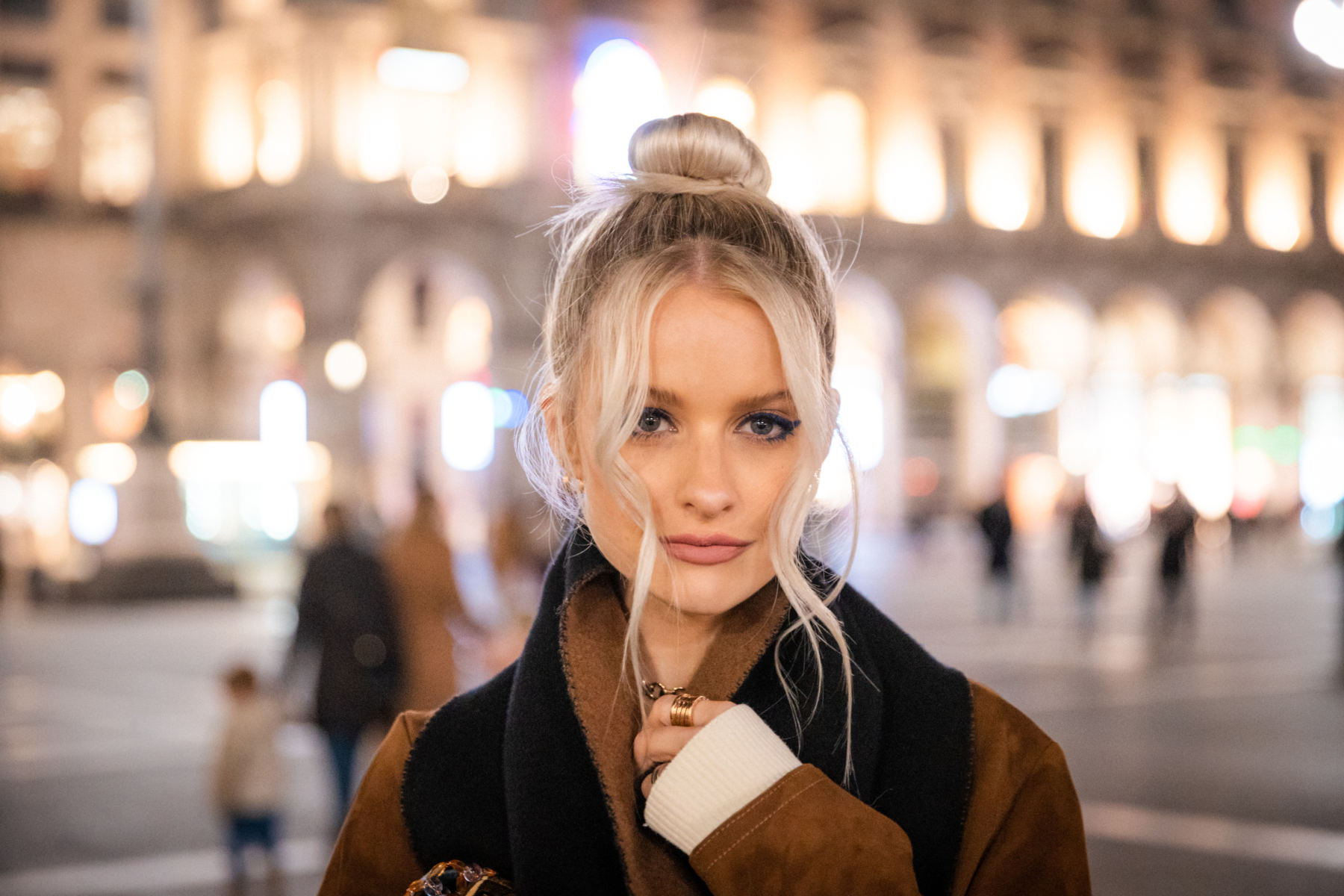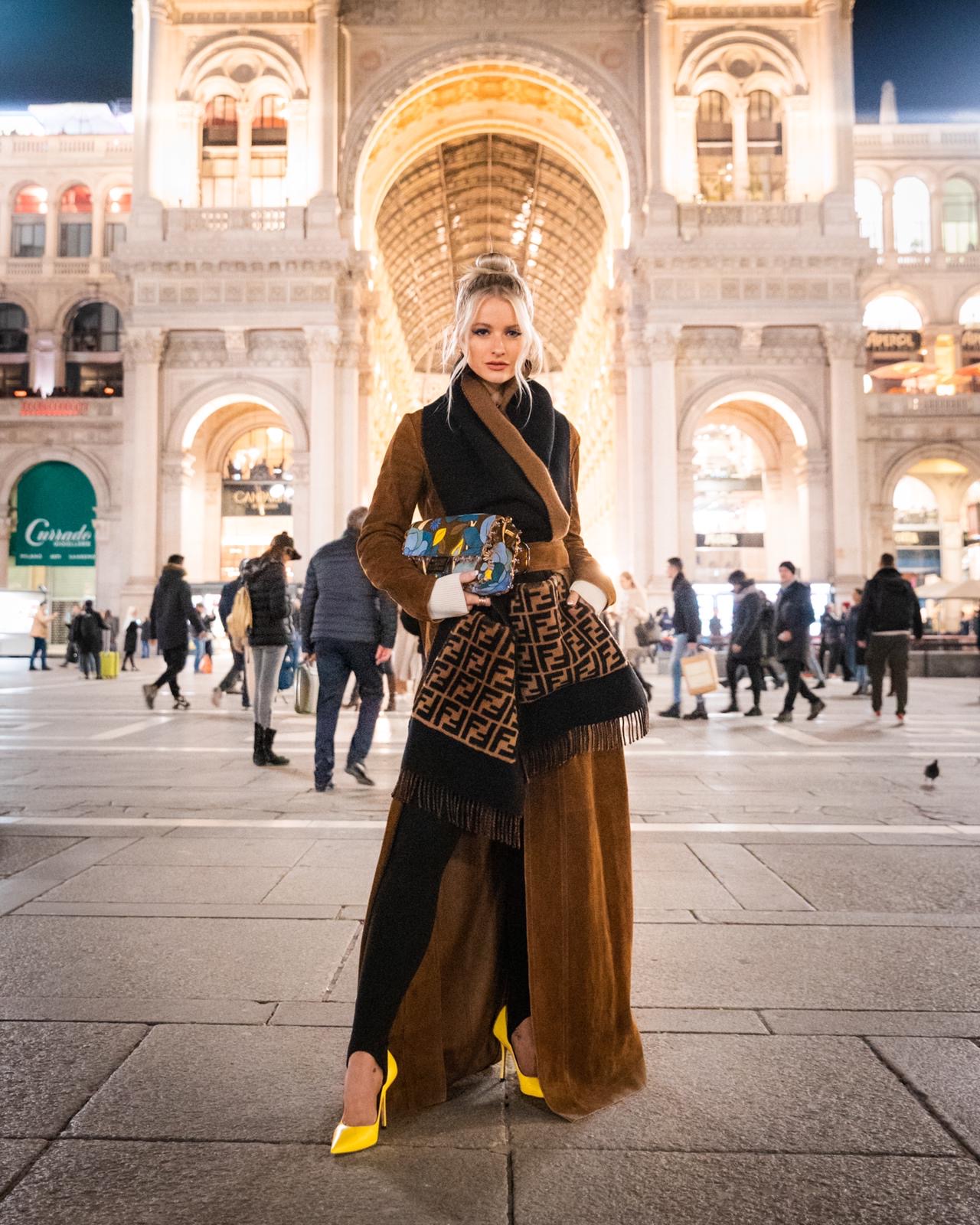 Listen To Yourself
I've always been bad at giving myself a break and often because of my workaholic personality teamed with so much travel, I find scheduling them into my day, can lead to a lot of guilt. That guilty feeling that all self employed people know so well, thinking about what you could or should be working on, when in all honesty you only have the same amount of hours in a day as everyone else. If you're like me and you work through lunch, grab a coffee hurriedly while on a call and prioritise 15 minutes more of emails when you've already hit your daily limit, then trying to listen to your body might help. If it's time for a coffee I've started to go and make myself one without my phone in my hand, if I'm starting to procrastinate I move away from my laptop and turn that procrastination into a purposeful 10 minute break and if I find my concentration levels are at their lowest, rather than plowing on, I've been asking Alex if we can take our daily walk. Switching my body's signals into things I can try and solve.
Ending Your Day
Planning the end of your day may sound over the top when you're also trying to plan your work day out too but when your home is now your home, your office and your lunch spot, stepping out of work mode becomes an essential. Turning my laptop off, closing the office door or putting away my work space and ending the day, helps me to signify the start of my evening and the end of work commitments. If you're missing that daily commute (I bet you never thought you'd say that?) then you might find planning a transition at the end of your work day helps to stop that blurred line between work and life appearing. Plan your daily walk if getting out the house helps you to turn off, have a long bubblebath if you find a soak helps to calm your mind or silence your phone for a while if you find that's the only way to signify the end of your day. Try and switch your brain from work mode to home mode if you can, I've found it's not always easy but it can make the world of difference.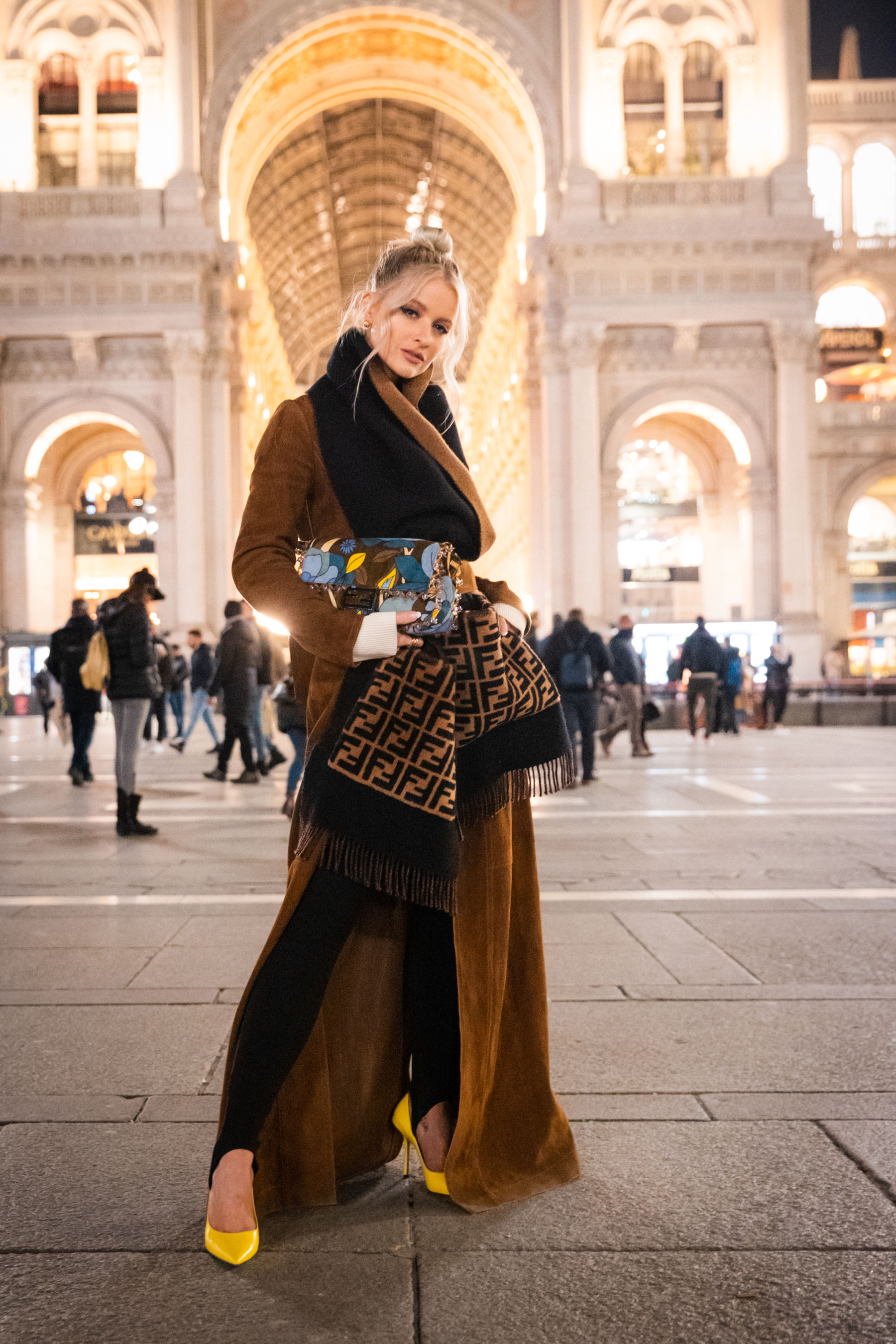 I am certainly no expert when it comes to working from home, especially as someone who normally travels so much and quite often has a different work set up from day to day, but over the last few weeks these are the things that have helped me to focus on my better days. There will always be days that no matter how hard you try the procrastination, sadness or anxiety will overwhelm but on those days I hope you know tomorrow is a fresh day and you can always come back here and try to balance your new working day one step at a time.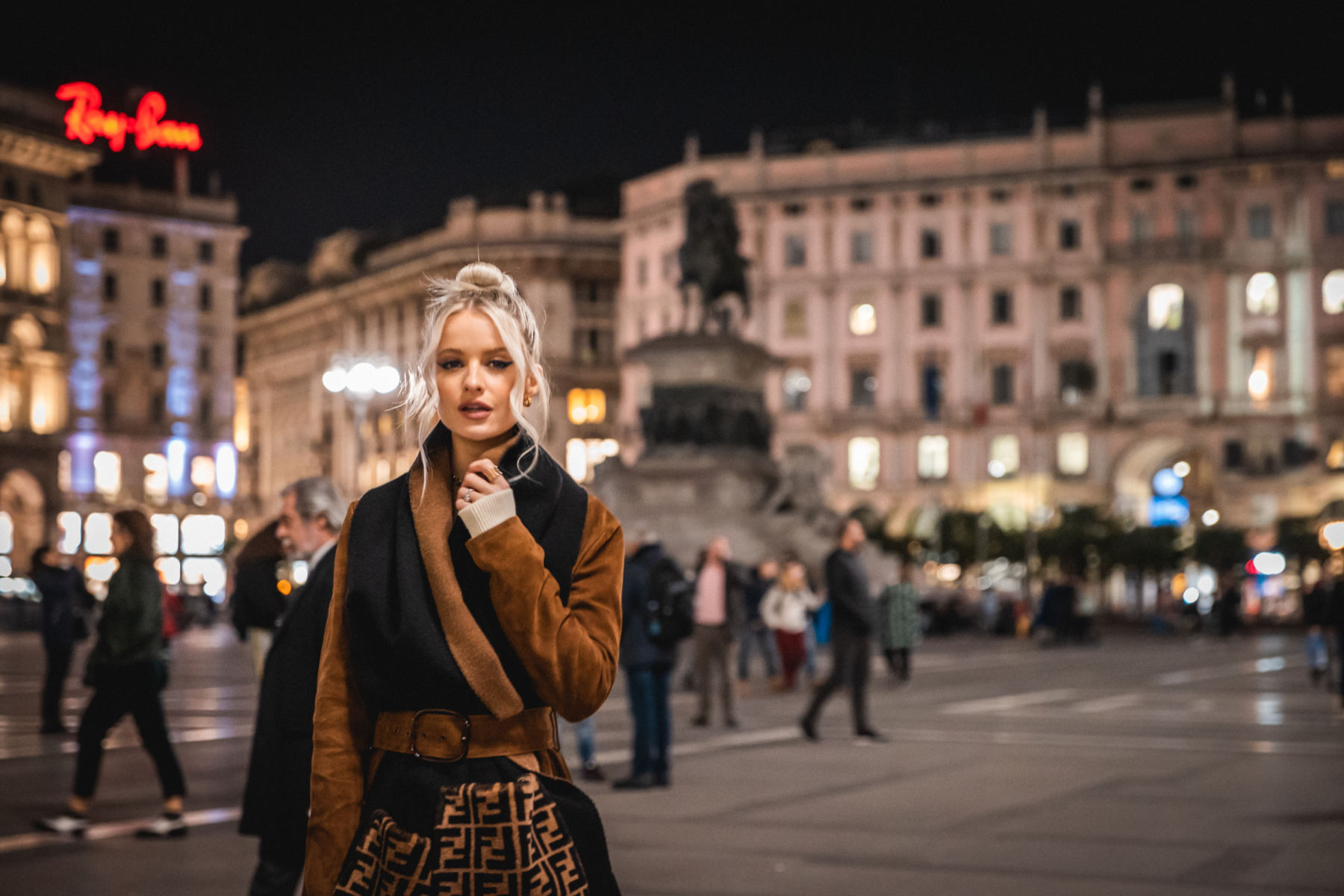 A huge thank you to the wonderful team at Franck Provost who created this amazing hairstyle.
Images taken in beautiful Milan during fashion week AW20. 
Sign up here for a weekly catch up of everything Inthefrow