15.04.2020
9 Holy Grail
Hair Products
Has anyone else discovered a new found appreciation for their amazing hairdressers during this time at home? Those little snips when you need them most, those root touch ups when you have a last minute event and the gorgeous catch ups you get to have together at the salon over a coffee. I will never ever take my hairdresser for granted, what an incredible luxury.
In amongst the need to be a little kinder to ourselves right now, so many of us have also come to the realisation we need to step up our at home self care game. The trivial things like broken nails, limp eyelashes and darkened roots can seem like a lot to think about tackling with so much going on.
With that in mind I always need to remember that taking some time to care for myself physically, always has the most positive outcome mentally. Kindness doesn't have to be a huge grand gesture, just making today hair wash day will give the biggest boost.
So even though these roots might become a permanent feature on the blog soon, there are a few hair products I often recommend in my Instagram DM's to so many, that I figured I should finally share here too. 
My hair is cut by Larry King and custom coloured by Amy Fish at the Notting Hill Salon.
This blog post & shop widgets use affiliate links. 
The above Versace look was loaned for the occasion.
Affiliate text links are marked (ad).
Read the disclaimer about affiliate links & PR gifting here.
Redken Blondage
Shampoo & Conditioner
Over the years and especially since transitioning from deep purple to bright silver, I've tried a huge selection of hair products. Non more so than purple shampoos and conditioners. If you're a blonde and you've never used a purple haircare regime, adding a great shampoo into your routine could completely bring your once salon fresh locks, back to life. Redken Blondage Shampoo (ad) and Conditioner (ad) are my current go to pair on hair wash day not only because they neutralise brassy tones but because the formula doesn't make my already dry hair, dryer. They're gentle enough to use in a regular regime but also as a toning boost if your hair feels and starts to look, a little dull. Also check out their Graydiant (ad) range, just as gentle on dry hair but brightens dull grey hair beautifully. 
L'Oreal Professionel
Silver Shampoo
If you're finding brassy tones in your locks that seem deeply rooted and not at all like your preferred silvery, grey hair colour then this is the shampoo for you. In fact the entire L'Oreal Professionel range is one of the best I've ever tried but their Silver Shampoo (ad) is like a magic trick for whiter brighter blondes. I've personally used this for years after a recommendation from a friend and it might just be the most featured shampoo on my channels over the years behind the Elvive sulphate free range. Be warned if you haven't used this particular shampoo before that is definitely a little more drying than your average daily product and using it for too long may result in some rather cool purple highlights but nevertheless it's an incredible colour correcting product.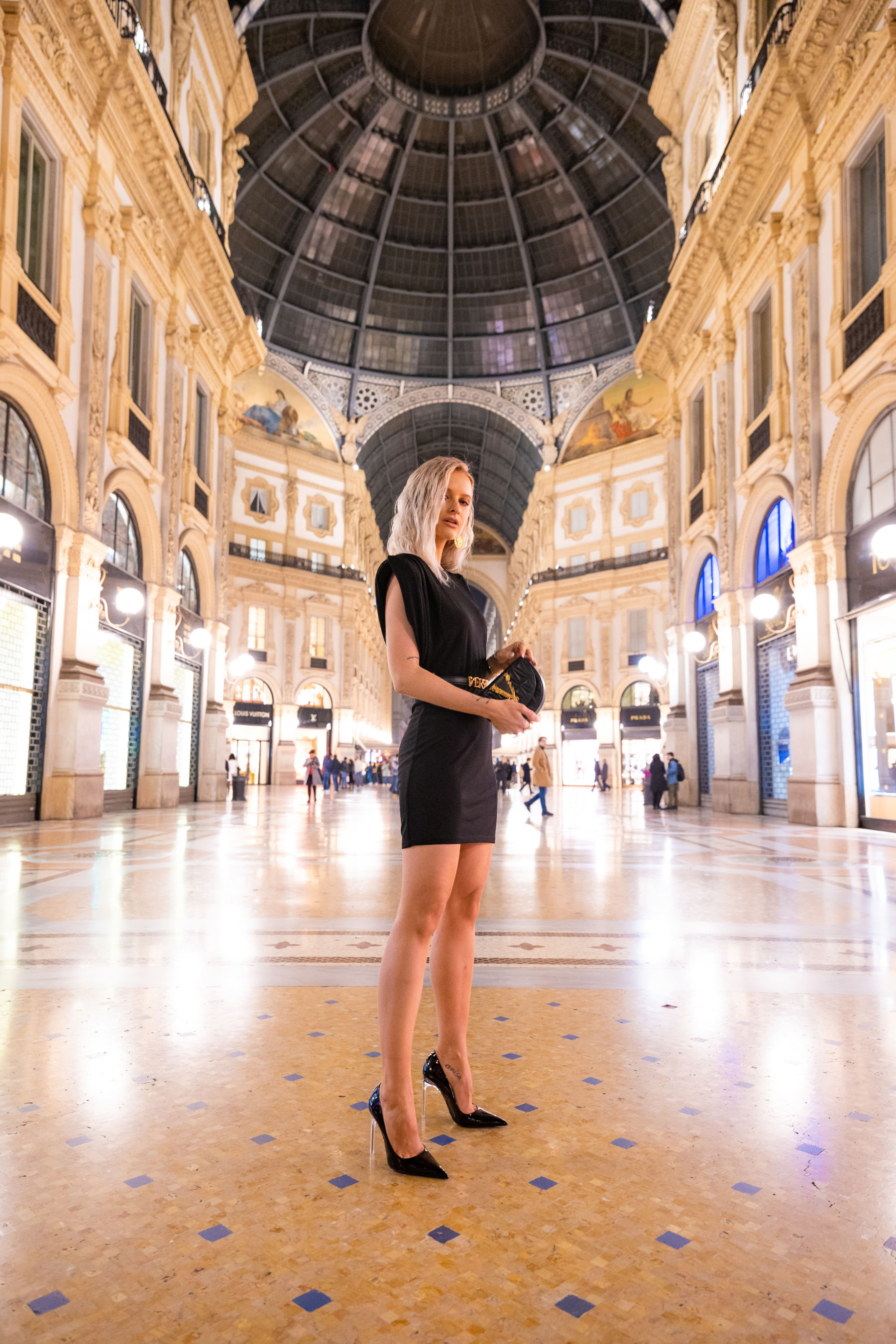 L'Oreal Paris 
Extraordinary Oil
This is another L'Oreal product I feel like I've been using and recommending for years, even as someone who has been previously shy of using oils on my hair, for fear of my locks becoming greasy. I'm sure you've seen the Extraordinary Oil (ad) over on my YouTube often as it's a step I never miss on hair washing day. What's great about this particular oil, is it's a lightweight texture that doesn't leave your hair feeling greasy or full of product. For me, I use a couple of pumps combed through the mid to end lengths of my hair to add shine and moisture before I dry. With dryer coloured hair I can quite easily last 4-5 days between washes, so sometimes an extra pump of oil can also add a little life and shine back into my day 3 hair if it needs it.
Redken
Extreme Megamask
If like me you've got overly dry hair and those haircare adverts of models with glossy locks seem like a world away, then you need to give this a go. My hairdresser Larry first introduced me to the Redken Megamask (ad) range a couple of years ago and I honestly couldn't believe the difference it made to my hair instantaneously. As someone with coloured, brittle hair prone to breaking (I've seen my hair under a microscope and it's not pretty!) using Megamask feels like turning back time and it's description of being for 'distressed' hair couldn't feel more appropriate. The mask has 2 separate formulas that when combined and applied strengthens yet softens hair and leaves it feeling gloriously shiny. A great product to use when your hair seems about ready to cry for help.
Oribe 
Dry Shampoo
I know this one will seem a little boujee in comparison to my other holy grail picks but wow do I love this dry shampoo like no other. The Gold Lust Dry Shampoo (ad) is one of those products that you judge by the price and think 'does that really work though?' but then once you've used it you realise the answer is in fact a wholehearted huge yes and you simply can't go back to any other dry shampoo again. If you've struggled to find a dry shampoo that a) refreshes your mane b) doesn't leave white powder in your hair and c) smells utterly fabulous then this hits every mark. Worth every penny for that between wash boost that leaves you wanting to try every other product with the sandalwood infused Cote d'Azur scent.
Redken
Full Effect Mousse
I feel like this post is quickly becoming an ode to all the wonderful Redken products I've discovered over the years and truthfully it would be easy to do just that, but just know there's a reason why so many hairdressers swear by their ranges. The second step on my wash days, after adding a little oil to my hair, is to scrunch in a small amount of mousse and the Full Effect Mousse (ad) kills 2 birds with one stone. It offers my hair protection from UV rays as well as having added vitamin E to stop colour fade and it adds volume to my roots without that crispy, crunchy feeling some mousses leave you with. I promise you this isn't an 80's style stiff mousse, there's a surprising amount of flexibility and movement after applying.
Pureology 
Colour Fanatic Mask
Another gorgeously moisturising product that's been a fixture in my shower for as long as I can remember, along with so many other Pureology picks. The Colour Fanatic Mask (ad) is a really intensive treatment that works wonders on coloured hair, especially in-between salon visits when your hair might be feeling out of sorts. It has the feeling of a heavy duty moisturiser that leaves your hair feeling refreshed as well as sumptuously soft but has none of the residue that conditioning treatments so often leave behind. My hair is never more hydrated than when I use this for 2-3 minutes in the shower, instead of my everyday conditioner. 
Larry King 
Volumizing Hair Mist
You know I couldn't even consider putting together my favourite hair products without giving an honourary mention to my hairdresser Larry's own range and if you've ever wanted to try one of his amazing products, I couldn't recommend them more. After all I trusted him to use them all on my wedding day and if that doesn't scream a holy grail range, I don't know what possibly does. My favourite and most reached for of the bunch is his Volumizing Hair Mist. I use it as a light styler for just curled hair, a refresher when my second day waves need a little separation and for spritzing into wet hair if I'm not air drying. A perfect lightweight multi-tasker that I need to buy some more of - I'm almost out!
IGK Volumizing
Texture Spray
I thought I'd throw in one final product for a full effect finish. The IGK Volumizing Texture Spray (ad) is that product you reach for when you want to thicken out your hair with loads of volume and grit. Spray it into the roots for loads of power, or into the ends of your hair when you've curled it and you'll find your hair gets given a brand new, fuller life.
For full transparency I recently proudly announced I have become a Dyson hair ambassador.
A huge thank you to the wonderful team at Franck Provost who created this amazing hairstyle.
Images taken in beautiful Milan during fashion week AW20. 
5 Purple Shampoos for Blondes
Sign up here for a weekly catch up of everything Inthefrow