18.03.2020
TV Shows & Movies
to Binge Watch
With life as it is right now and us all taking important steps to support and keep each other safe from a distance, I figured it was only right to share some of my favourite things this week, which of course includes a long list of TV shows and movies. TV nights with my phone switched off, a hot chocolate in hand and a cuddle on the sofa with Alex are something I'm choosing to be thankful for right now, in amongst so much uncertainty.
We're of course spending the next weeks working from home and with our downtime in the evenings we're catching up on all the things we've been meaning to watch together (does anyone else have a notes section full of 'to watch' lists?) and also swapping recommendations with our best friends too. 
From adding new in series to our Netflix watch lists, dreaming of Disney Plus and all the classic films we'll be able to rediscover on it's launch day a week from now and considering rewatching our all time favourite sitcoms too - we've definitely got lots of shows to fill our evenings with. 
So here they all are in one easy to screenshot place! Our favourites new and old, what we've got on our watch lists at Frowhome and some recommendations from our close friends too. 
Thinking of you all and feeling grateful that we have this space to chat together x
This blog post & shop widget use affiliate links. 
The above bag & boots were gifted. 
Affiliate text links are marked (ad).
Read the disclaimer about affiliate links & PR gifting here. 
The Morning Show (Incredible!)
Sex Education
Love is Blind
True Detective
Friends (Obviously!)
Parks and Recreation
The Office US
The Sinner
Killing Eve
Mindhunter (My bestie loved this!)
Ozark
Dead to Me
Barry
Breaking Bad (All time fave!)
Game of Thrones
Stranger Things
Jack Ryan
The Man in The High Castle
Gossip Girl 
Brooklyn Nine Nine
The Mandalorian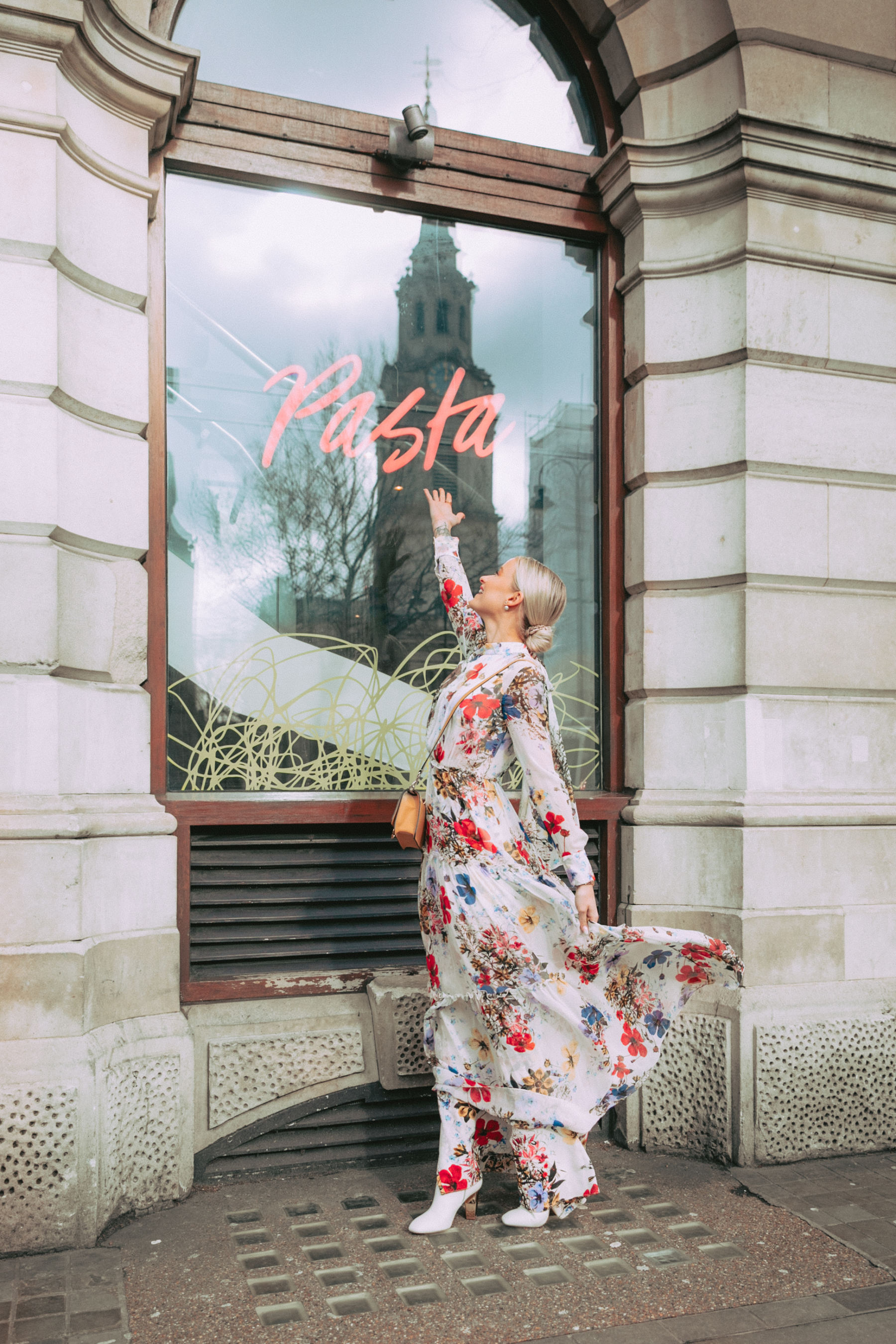 Documentaries

The Trials of Gabriel Fernandez 
Explained (Can't get enough!)
McMillion$
Making a Murderer
Miss Americana Taylor Swift
Long Shot (Short but wow!)
The Staircase
Fyre Festival
Going Clear: Scientology
The Inventor (Highly recommend!)
Gaga: Five Foot Two
The Pharmacist
The Mind of Aaron Hernandez
American Factory (Heard great things!)
A Beautiful Day in The Neighbourhood
Bombshell
Moana (Always makes me sing!)
To All The Boys
Forrest Gump
Marriage Story
Parasite (Next on the list!)
Fast and Furious 
Birdcage
The Irishman (So long but so worth it!)
Murder Mystery
Inception
Back to The Future Trilogy 
John Wick Trilogy
Beauty and The Beast
Uncut Gems
Knives Out (Another Rebecca fave!)
Booksmart
Longshot
Kingsman
Please share your favourites below and I'll add to this post as we go so we can all discover some new things to watch in the coming weeks :)
PS - I hope you feel as much joy as I do in these pictures when thinking about the possibility of your favourite food! 
Sign up here for a weekly catch up of everything Inthefrow