25.12.2019
The Best Of The
Selfridges Sale
This is a paid for advertorial in collaboration with Selfridges (ad).
This blog post & all shop widgets contain only affiliate links.
When I feel in the mood to shop, there are only a handful of places I consider to be my 'go to' online stores and one that never ever lets me down is Selfridges. I know they'll not only have the newest pieces every season, ready to update my fashion week looks, but they'll also stock an incredible selection of must have designer handbags, ready to add to my brand new walk in wardrobe.
As well as being able to shop some of my most loved luxury brands like Max Mara, Jimmy Choo and Burberry, I can also delve into some of my most coveted high-street retailers like All Saints, Reiss and Me+Em too. And what's even better than being able to shop all of your favourites in one place? All your favourites also being in the sale of course!
So here's what to buy from the Selfridges Christmas sale from the cosiest outerwear and classic must have pieces, all the way through to sequins and glitter galore, in preparation for my New Year's Eve celebrations.
Happy shopping! 
The Best New Year's Eve Looks
The Best Luxury Accessories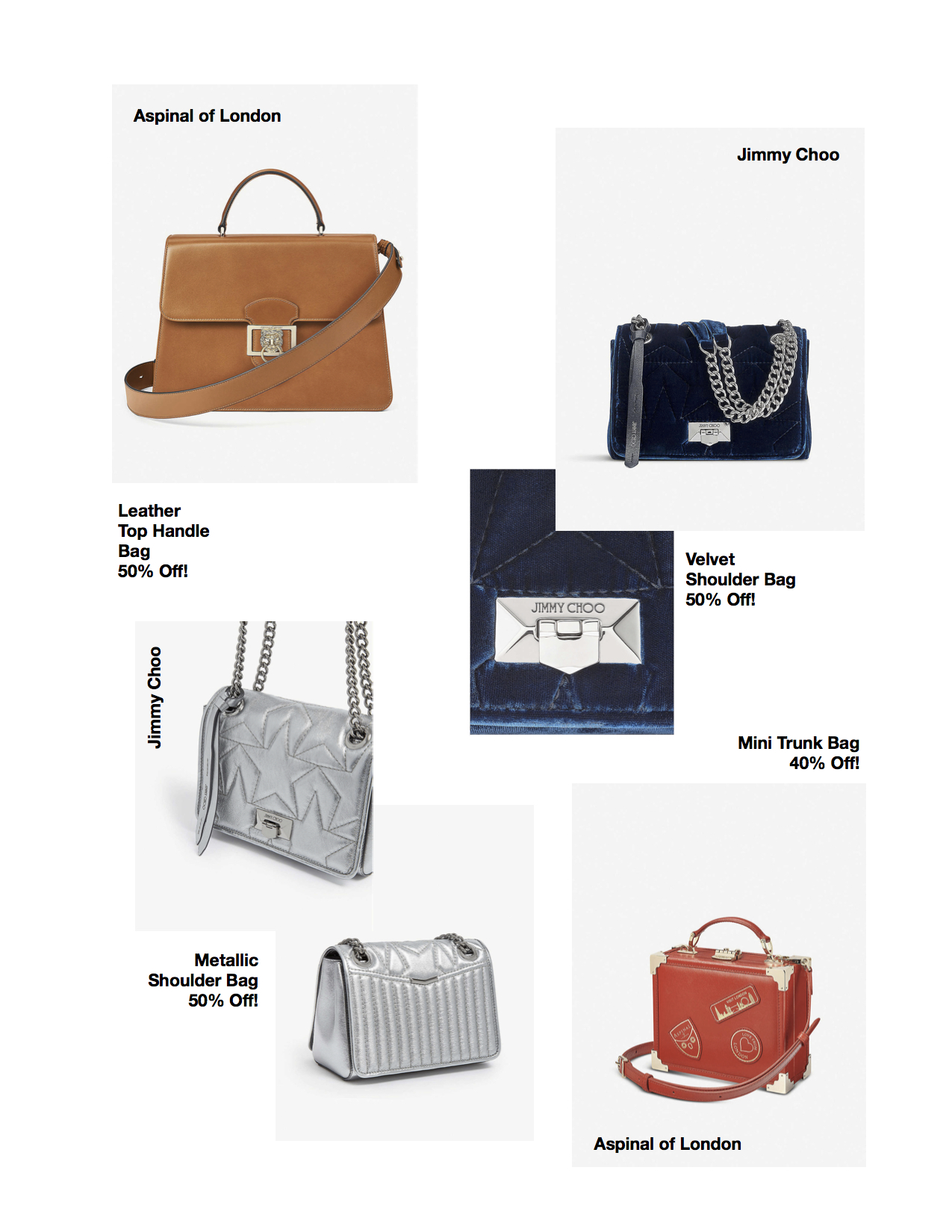 The Best Picks Under £100
The Best Of My Favourite Brands
A huge thank you to Selfridges for wanting to collaborate on a post that was all about my favourite fashion and a wonderful Merry Christmas/Happy Holidays to you all!
Thank you for all of your support this year and I can't wait to see you in 2020!
Victoria x
Sign up here for a weekly catch up of everything Inthefrow