02.12.2019
Clarins Beauty Gifts
For Everyone
This blog post is a paid for advertorial in collaboration with Clarins (ad). 
This blog post only uses affiliate links. 
It's less than 4 weeks until Christmas and if you're anything like me, that Christmas list hasn't gotten any shorter now we've arrived in December. Special secret Santa gifts, affordable stocking fillers and little Christmas Eve treats for those staying at @frowhome are still yet to be purchased but there's no need to panic because Clarins (ad) have got every person in your life covered this season. 
From buying presents for my wonderfully supportive Dad, treating the ladies in my life who all deserve a pamper this holiday season and even adding a few Christmas crackers to this years table setting - there's so much to choose from.
This December it doesn't matter who's left to buy for on that list and whether they're naughty or nice, you'll definitely find something they'll adore from Clarins this Christmas.
Psst - You can scroll down and find out more about the amazing Clarins Cyber Monday offers below! 
This blog post & shop widgets use only affiliate links. 
All affiliate links are marked (ad). 
Read the disclaimer about affiliate links & PR gifting here. 
Gifts for Friends That Deserve a Break
So many of my friends lead hectic lives and so many of them are also new parents, meaning the struggle for the work/life balance is very much real. Full time jobs, full time parenting and full time organisation means not much time for themselves, especially in the run up to Christmas. I've found over the last couple of years our secret Santa gifts for each other have become far more important, as we treat each other to things we'll not only use but that we deserve. And for my best friends who are new Mums, it's the presents that give them a little break that seems to be the most appreciated and bring the biggest smiles on Christmas Day. My best friend, travel blogger and Mum extraordinaire Steph thoroughly deserves a break this Holiday season and I can't wait to see her relax with the Hydration Essentials Collection (ad) and the Spa at Home (ad) for her own personal spa sessions.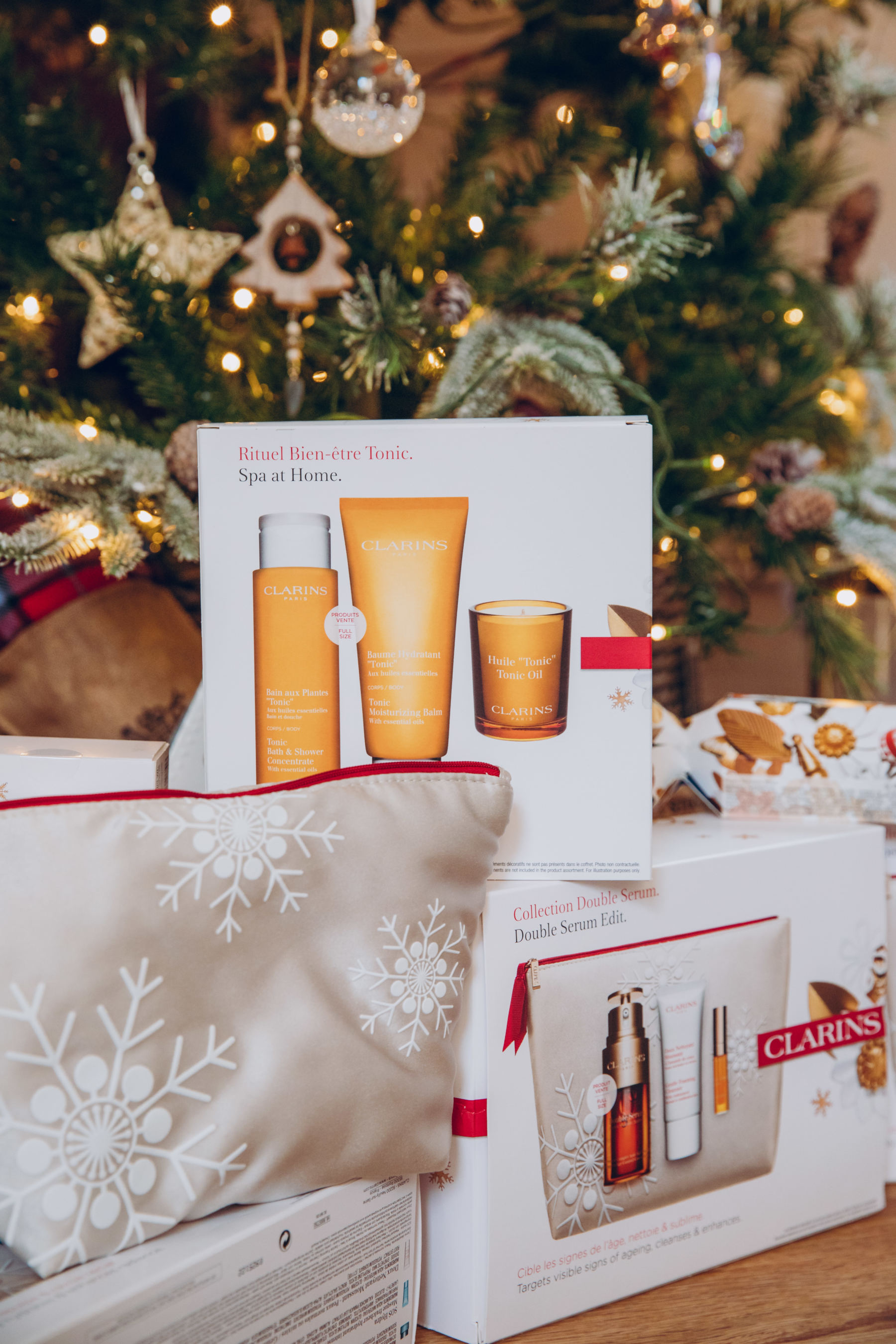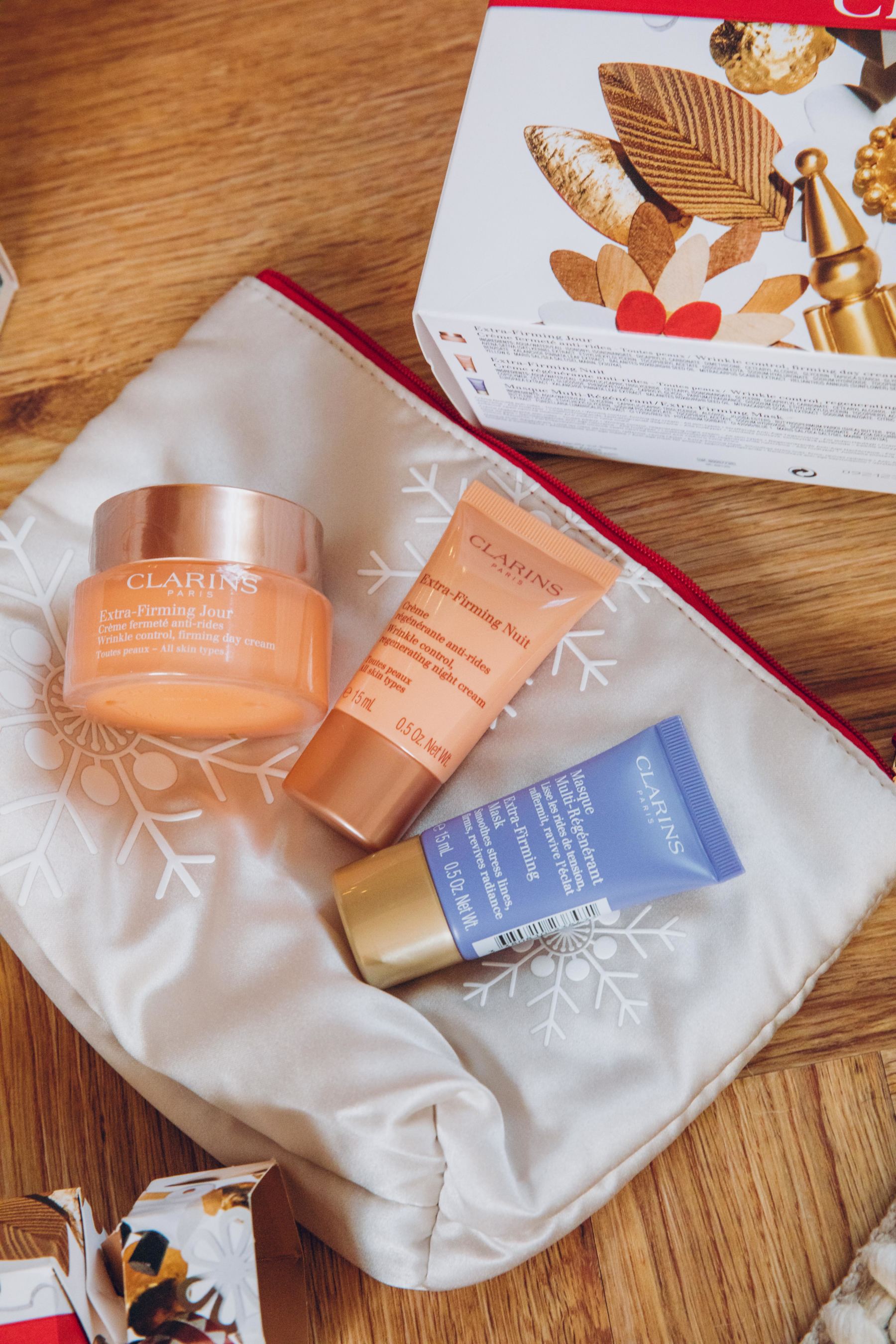 Gifts for Guys That Need a Pre Christmas Groom
My amazing Dad has been so supportive this year, that I just can't wait to show him how much I truly appreciate him this Christmas. Of course he knows how much I love him no matter the day, but I adore being able to treat my family and making sure there are presents under the tree that do just that. From walking me down the aisle this Summer to being there for me during the tough times, my Dad is truly one of a kind. This Christmas as well as a Festive Treats Cracker (ad) (which only costs an amazing £10!) waiting for him at the Christmas dinner table, I'll be introducing him to some skincare essentials with gifts like the ClarinsMen Essentials Collection (ad) and the ClarinsMen Anti-Aging Collection (ad). Oh and because there's of course more than one special guy in my life, my new husband (that word will never get old!) will also find some Clarins gifts in his stocking this year too like the Festive Treats Cracker for Men (ad). Alex, feel free to repay the favour - hint hint!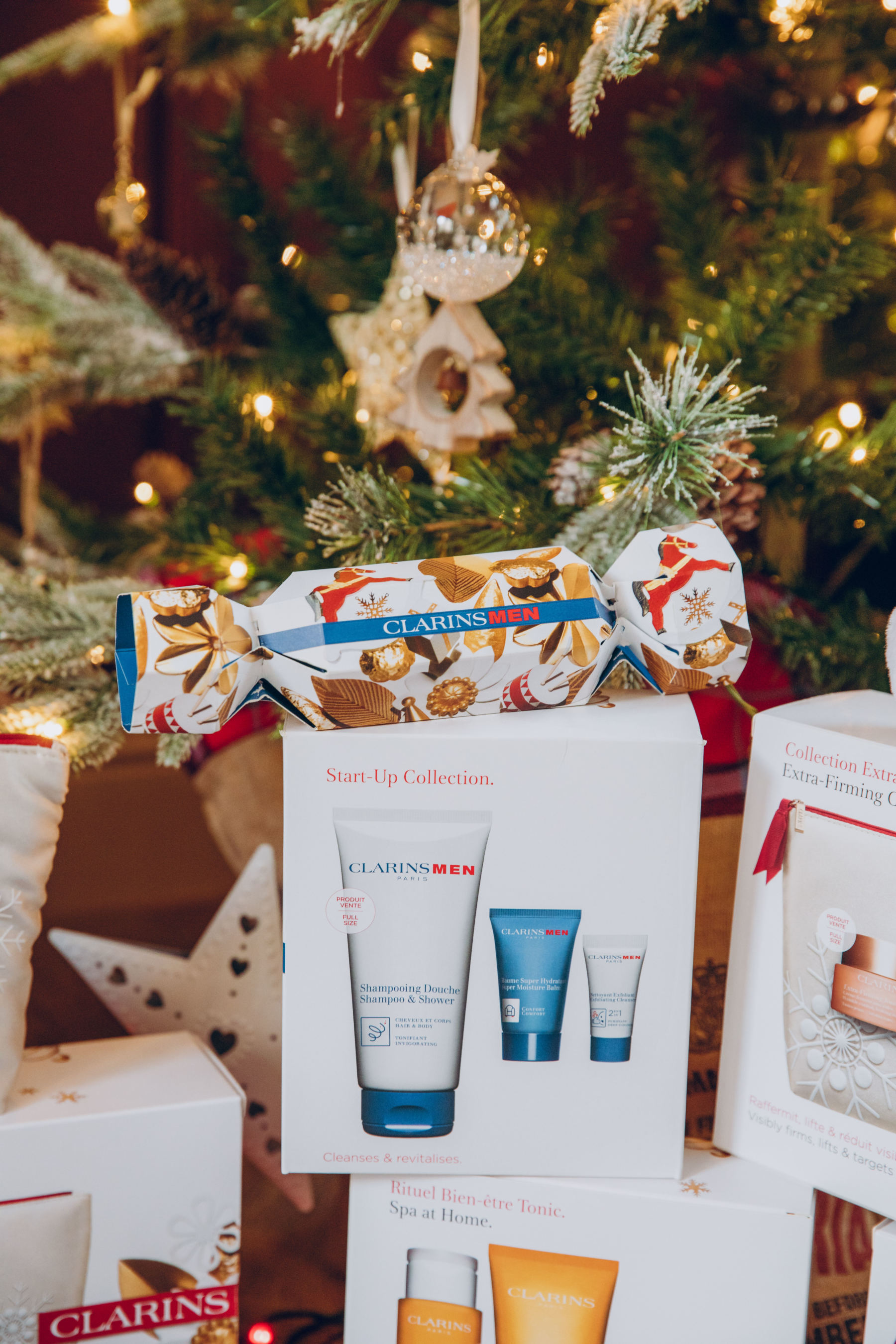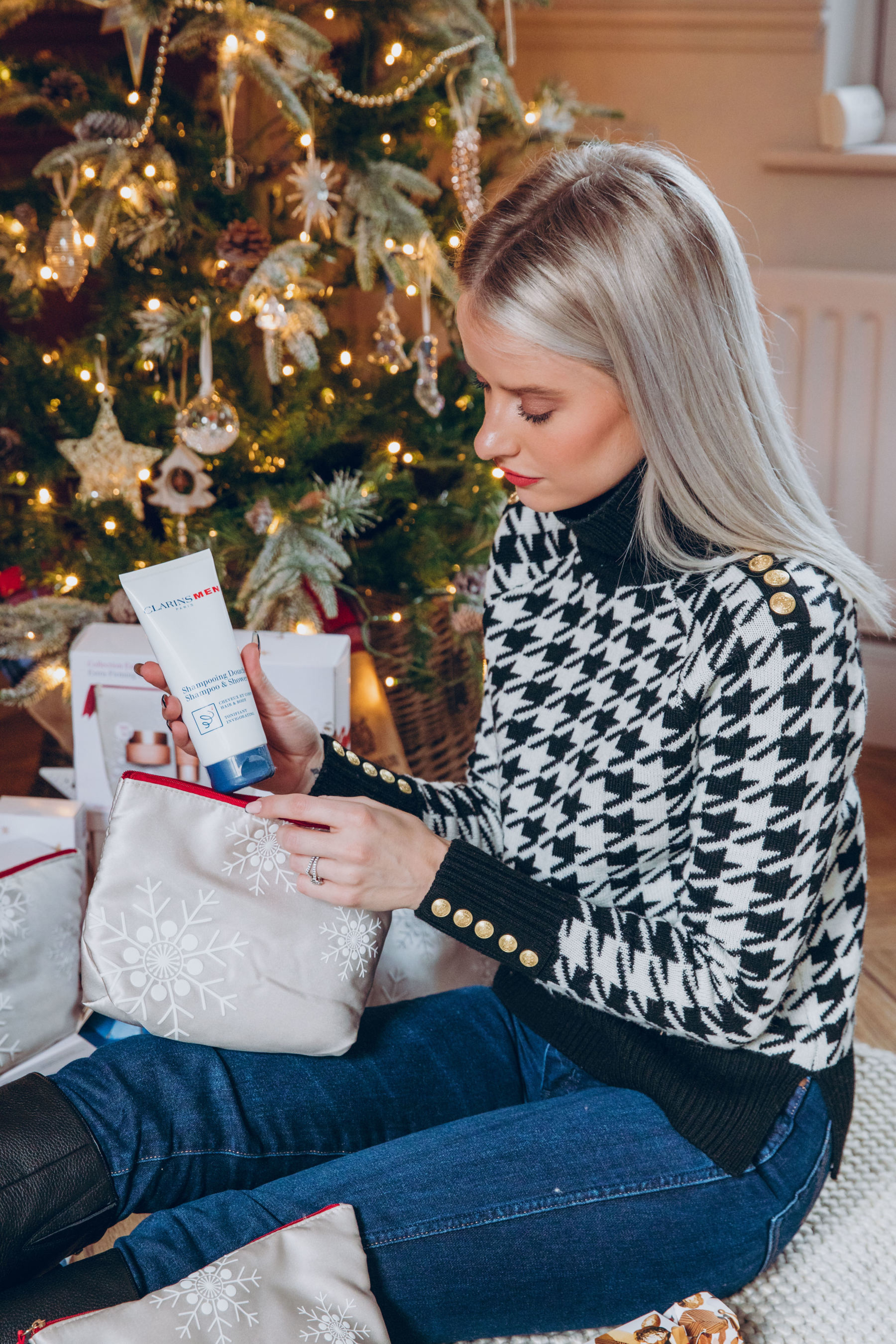 Gifts for Loved Ones That Need a Pamper Day
And last but certainly not least, there are so many loved ones in my life that need a pamper day this festive season and Clarins makes it easy to find something for everyone. My incredible sister-in-law Kirsty is just one of the people I can't wait to treat this year. She dedicates her whole life to our handsome Nephew and finding some gifts like the Double Serum Collection (ad) or the vegan My Clarins Beautiful Skin Cocktail (ad) wrapped up for her on Christmas morning, is the ideal way to make sure she schedules a post Christmas pamper day. And for my loved ones like Kirsty who most definitely deserve more than one gift this year, I can't wait for her to find the Prime & Pout Cracker (ad) and the Lips & Lashes Cracker (ad) in her stocking. A perfect extra treat at only £10 each - shhh!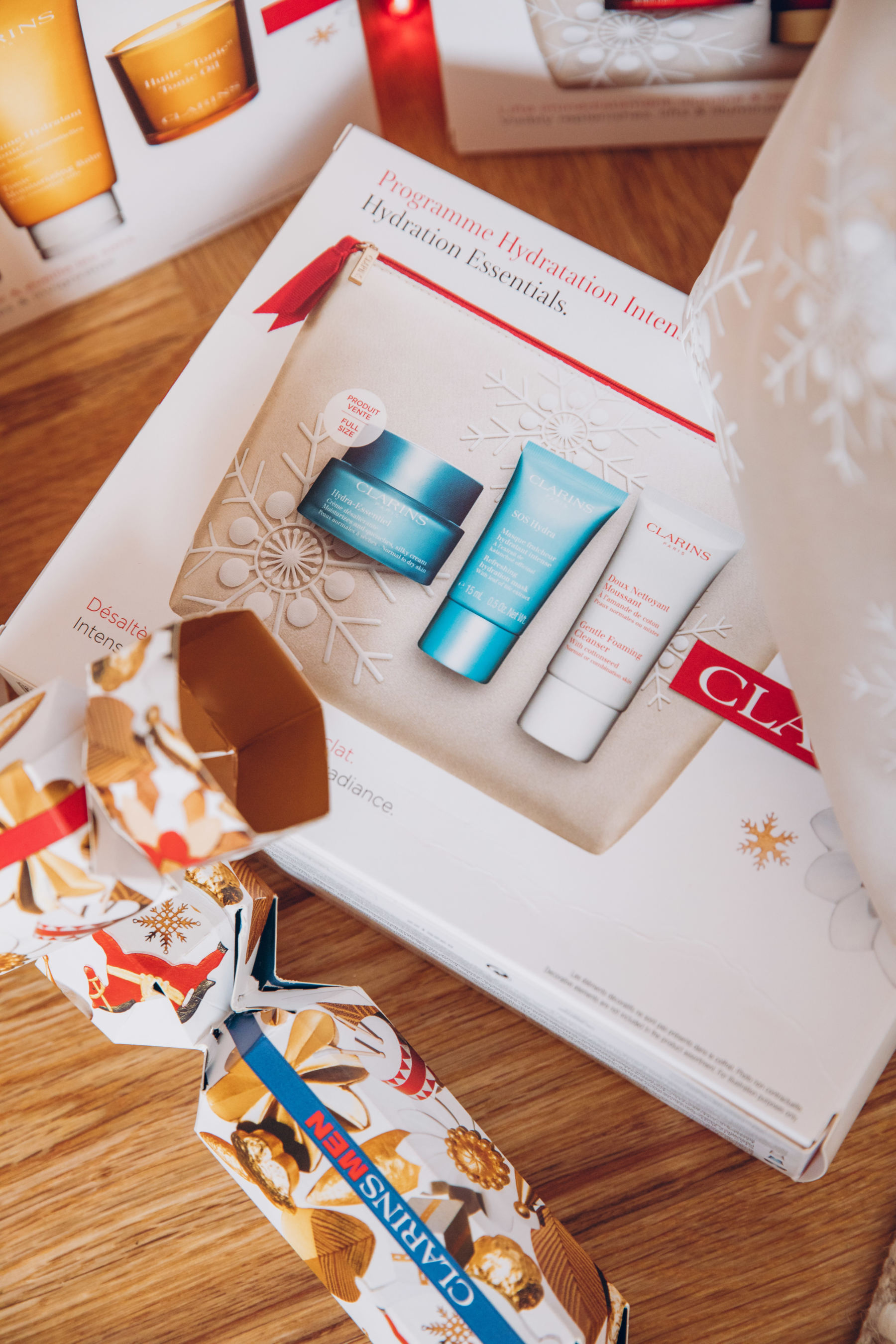 Clarins Cyber Monday Offers
And even better this Cyber Monday I've just found out that if you head over to finish your Christmas shopping online at Clarins (ad) today, you'll be able to take advantage of the following amazing offers with your order:
- 

All orders will receive their usual 3 complimentary samples tripled! So each order you make will receive 9 complimentary samples instead of the usual 3!

- Purchases over £55 can choose between two amazing kits: The Women's Trio will receive a gift of a travel-sized miniature Comfort Face Scrub, Tonic Bath & Shower and a sample size Blue Orchid Treatment Oil or The Men's Trio will receive a gift of a travel-sized miniature size ClarinsMen Active Face Wash, ClarinsMen Shampoo & Shower and a sample size ClarinsMen Super Moisture Balm. The perfect additional stocking fillers for Christmas morning!
- Purchases over £100 will receive either The Women's Trio or The Men's Trio gift AND an Eau Dynamisante Gift including a Candle, a Treatment Fragrance and a Body Lotion. Another present ticked off that last minute list!
Images taken at @frowhome - head over to Instagram to find out more about our furniture and decor.
Huge thank you to the team at Clarins for wanting to work together again after the success of our Summer collaboration! 
Sign up here for a weekly catch up of everything Inthefrow