20.12.2019
4 Tips For a
Happy New Year
It's almost that dreaded time of year - new year new me.
Magazine articles, television adverts and social media personalities all screaming about the benefits of change so loudly it's sometimes hard to hear yourself think. Now don't get me wrong, I love the ability to gain a little perspective, get back to normality after the indulgence of the festive season and maybe even try a new routine if it benefits me. But what's so wrong with the old me?
I quite like the old me! 
I, Victoria Magrath, am a constant work in progress and that's something that's okay in my books. My slowing lifestyle, my changing work goals, my evolving fashion sense - just 3 examples at the core of who I am and what make me - well me. I may take the opportunity over new year to set myself a few achievable personal goals and work on that elusive work/life balance but version 1.0 of me isn't in need of an update right now. Being a work in progress suits me just fine.
If there's one piece of advice I could give myself and anyone else who finds the start of a new year (and this time around a new decade) daunting and overwhelming, it would be this.
You are wonderful and you are enough.
Don't let anyone convince you otherwise. 
This blog post & shop widget use affiliate links. 
All affiliate links are marked (ad).
The above boots & bag were kindly loaned. 
The above jewellery was kindly gifted.
Read the disclaimer about affiliate links & PR gifting here. 
Quality Over Quantity
I often speak on how comparison doesn't have to be the thief of joy or how you can utilise other people's successes as motivation. But there's most definitely a fine line to walk, with who you allow to be a part of your online and/or real life. Whether you think the new year warrants a social media unfollow session or you simply want to spend more time socialising with people who make your life better, maybe you want to take up a new hobby with friends or even just start saying no more often. You do you. I used to be the person that always said yes, that always went out of my way for everyone as opposed to the people that loved me as much as I loved them and I've realised over the years that it isn't a healthy way to be. Quality relationships should thrive, grow and nourish the both of you, a true balance of care. Surround yourself with great friends, intelligent people, wonderful family and online content that makes you happy in 2020. Your mental health will truly thank you.
New Year Same Great You
Don't let what can seem like the entire world pressure you into changing, when the bright lights of the new year roll around. The 'old' you so to speak, is more than good enough for 2020 - that I can promise you with all my heart. Yes you can use January to brush off the cobwebs, maybe restart some things that fell by the wayside last year (like me and my long lost best friend the gym haha) but don't let others make you feel like you need to overhaul your entire life. Take the time to celebrate and continue working on the best things in your life from 2019, instead of thinking the answer is to turn everything on it's head. Maybe it's time to try and encourage even more self love, hard work and pursuit of contentment all while congratulating yourself on the progress you've already made. I always feel the new year new me narrative can so easily weigh heavy and diminish your achievements and that's not how the fresh air of January should feel. New year - same incredible, unique, worthy you.
Make The Right Resolutions
If you do decide that a resolution or two is right for you in 2020, then remember it's totally okay if those goals stay for your eyes only. In the era of social media and with so many of us feeling that we need to share all of ourselves online, it's okay for resolutions to exist outside of the internet. I've been guilty in the past of bowing to that pressure and not only setting myself too many goals but setting myself resolutions that are simply unattainable. It's often meant I've experienced an underlying level of pressure at the beginning of a year, that's already filled with the anxiety of being self employed, working in a brand new industry and everything inbetween. Setting goals that are achievable away from prying eyes, is simply lessening the pressure we're putting on ourselves, in an already intense and sometimes judgmental environment. You deserve for 2020 to be on your own terms, whatever that may look like. 
One Step At A Time
We're all guilty of not living in the moment, not embracing the present and letting life pass us by as we navigate the digital era. So maybe once in a while we could try to slow down? I know what you're thinking - pot, kettle and black. If there's anyone I know who doesn't ever slow down, it's me. I hold my hands up, guilty as charged, slow is not really in my vocabulary. Perhaps this might be my one resolution for this year actually, to stop and just 'be' more. I'm always thinking 6, 9 or 12 months ahead and it's always at detriment to my now. My now with Alex, my now with family and my now with friends. I don't want to go through the next year and feel that I didn't appreciate the people around me, the things I had chance to experience or the time I have here. Perhaps slow down is my new mantra for 2020 and perhaps it could be yours too?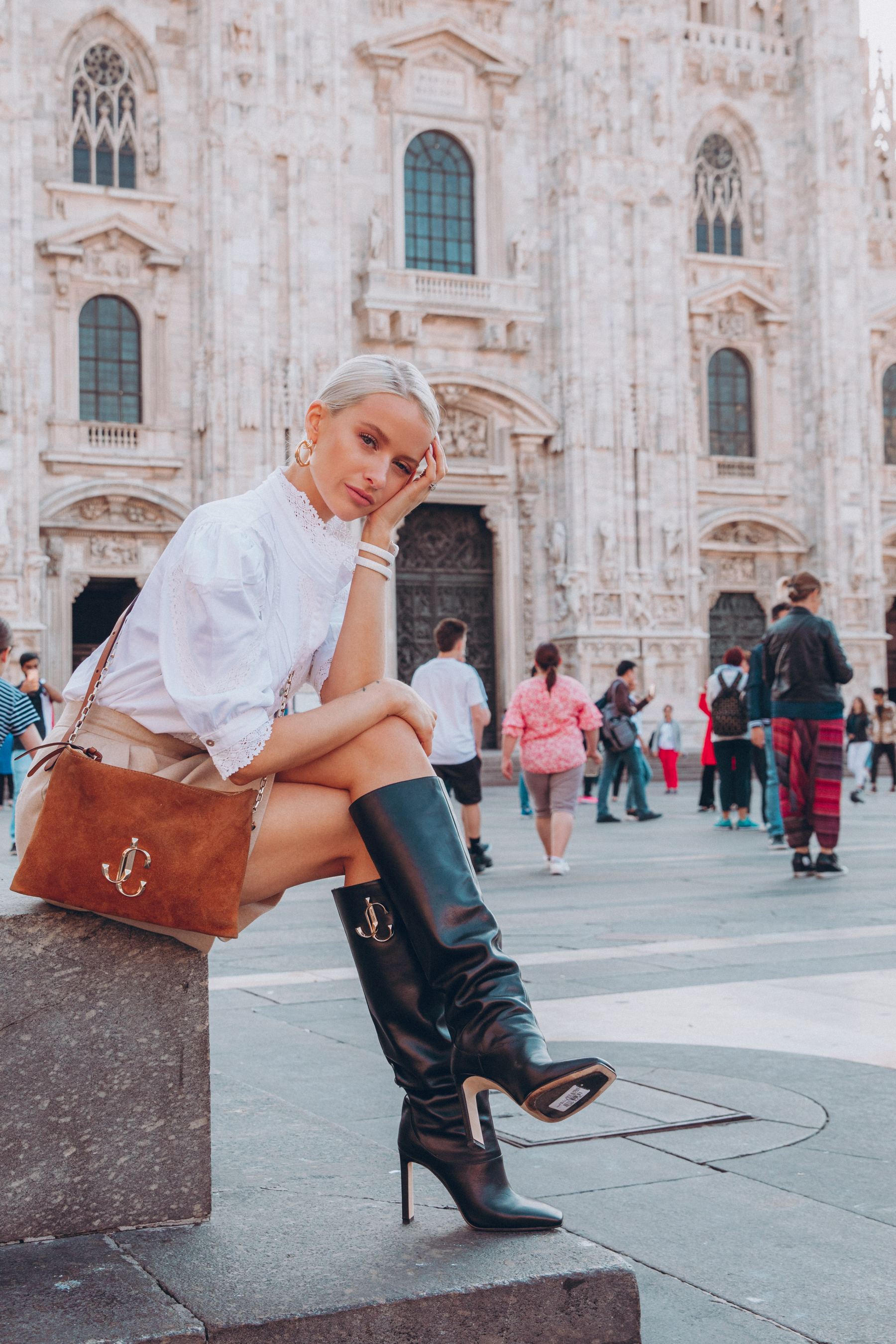 Sign up here for a weekly catch up of everything Inthefrow