12.11.2019
The Best Dupes:
Bottega Veneta
Great tailoring, versatile colours and chic styles that see me through multiple seasons; that's my uniform no matter the time of year. I'm a sucker for classic dressing and very rarely stray from what I know wears well and suits me. Until Fall 2019 that is...
Cue Bottega Veneta throwing a pouch shaped spanner in the works and making me lust over everything I've seen from them so far this year. Their oversized pouches, their quilted mules, their chunky sneakers - I've lusted after them all and I've happily purchased them all too. Mixed with my wardrobe of clean cut suiting, faux leather trousers and classic white tees - it's been easy for me to turn these statement 'on trend' pieces into everyday essentials in my closet.
It's no secret that the brand itself is luxurious and has a palpitation inducing price tag to match. However, being seen on our favourite fashionistas like the ethereal Rosie Huntington-Whiteley (I would do anything to see inside that dreamy closet) only increases demand for their instantly recognisable releases. With demand will come price increases, I'm quite sure of that but longevity in their trends also means a trickle down effect into more accessible retailers too. 
Here's where to find the current best Bottega Veneta accessory dupes on the market, now it seems their 90's influence is here to stay.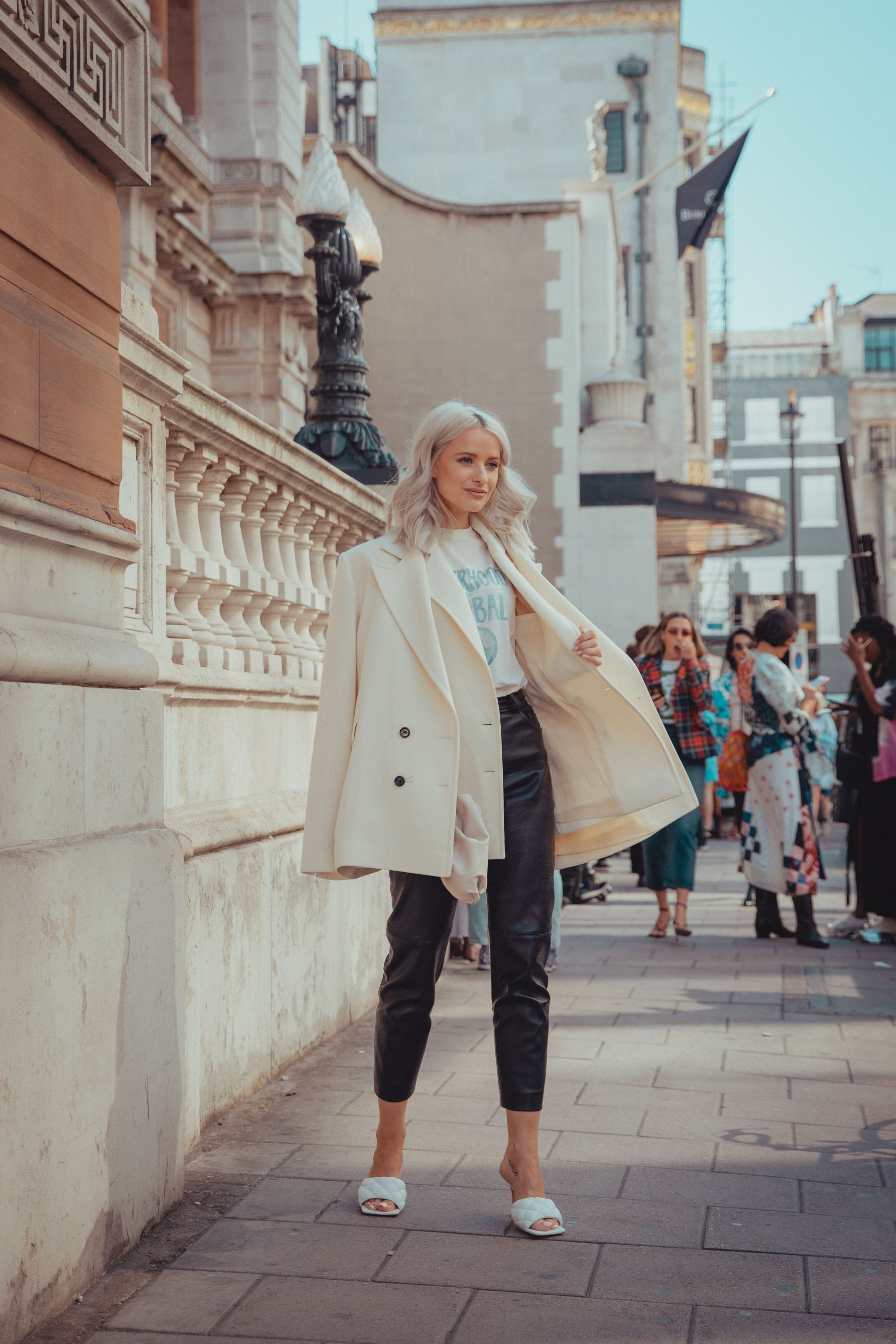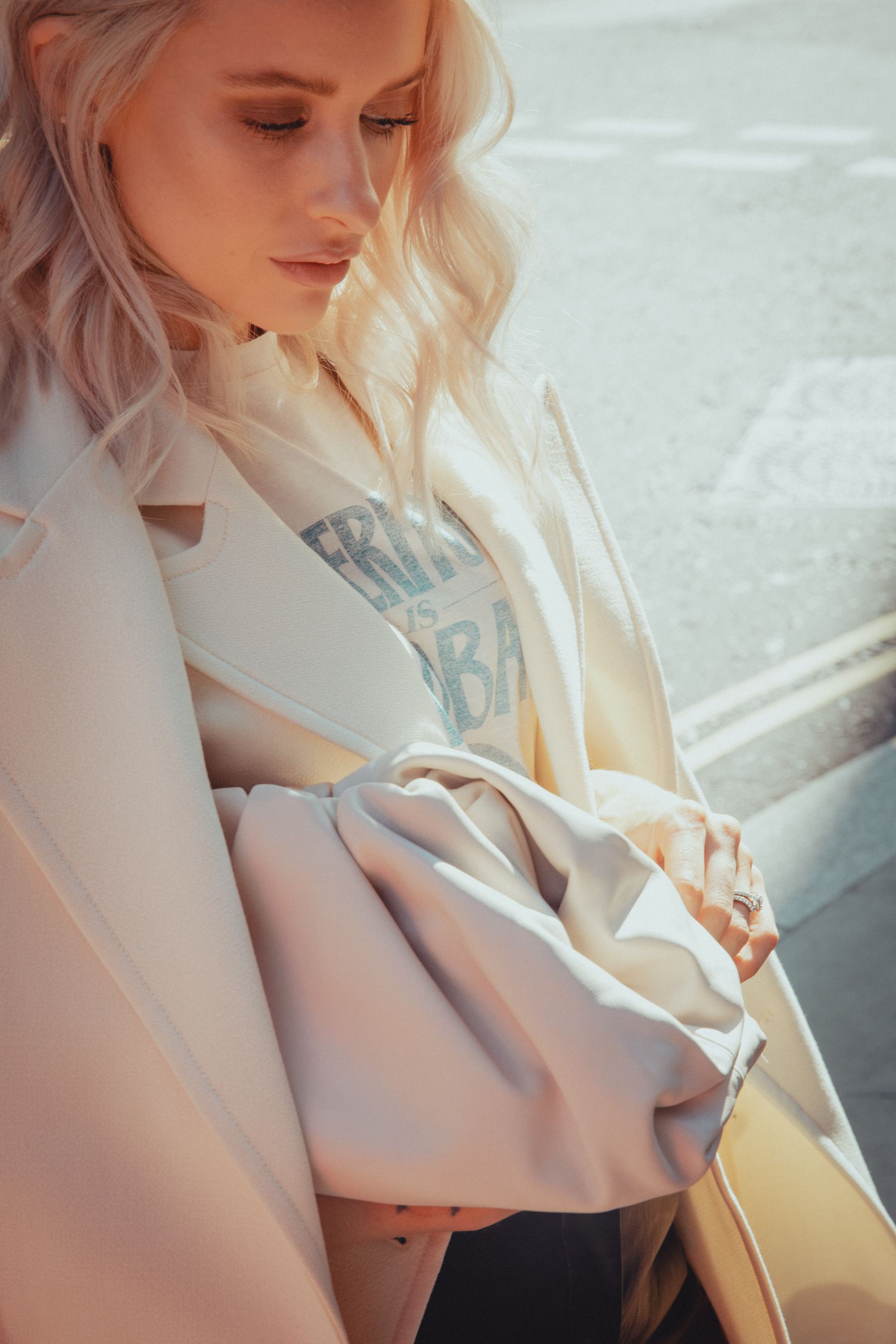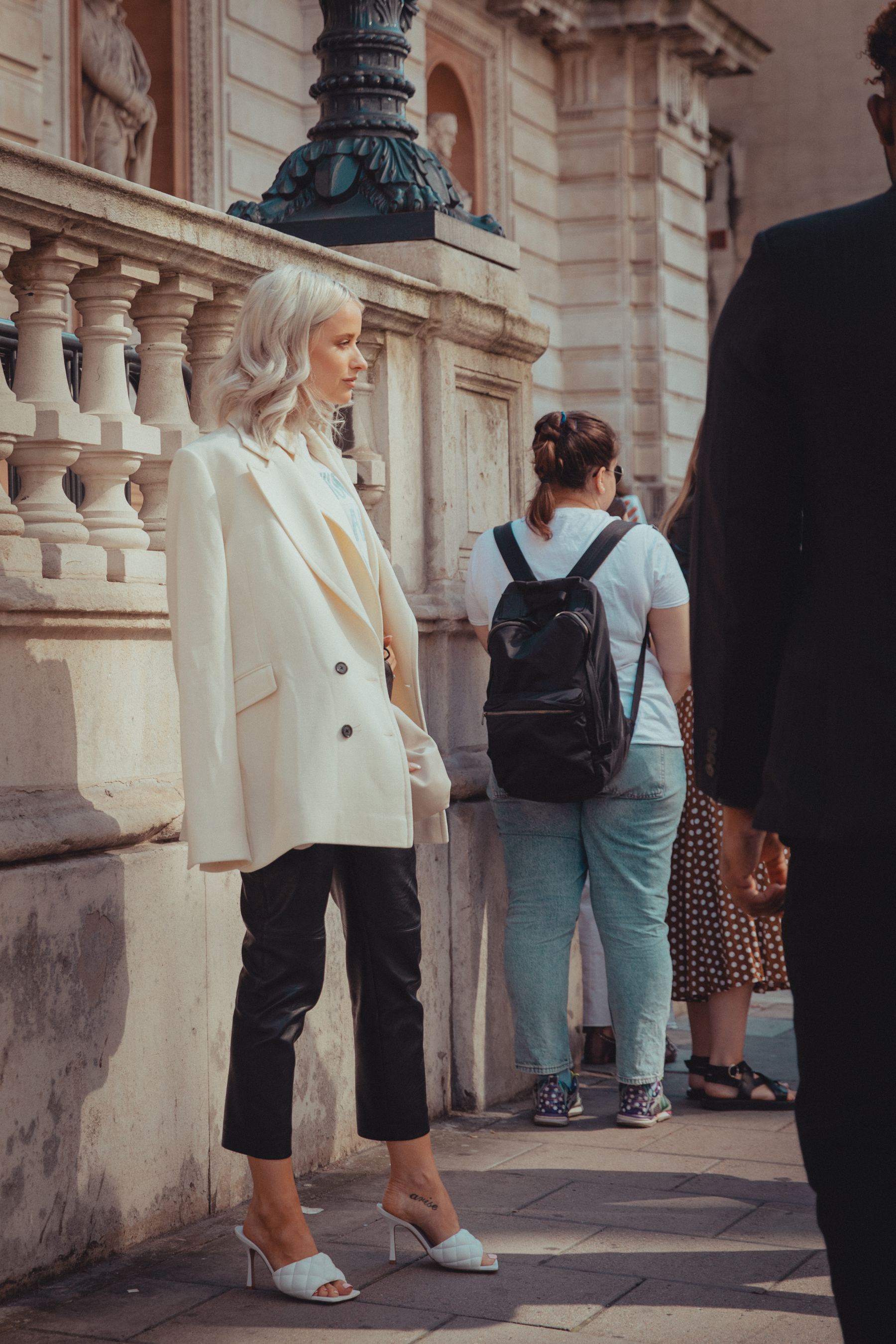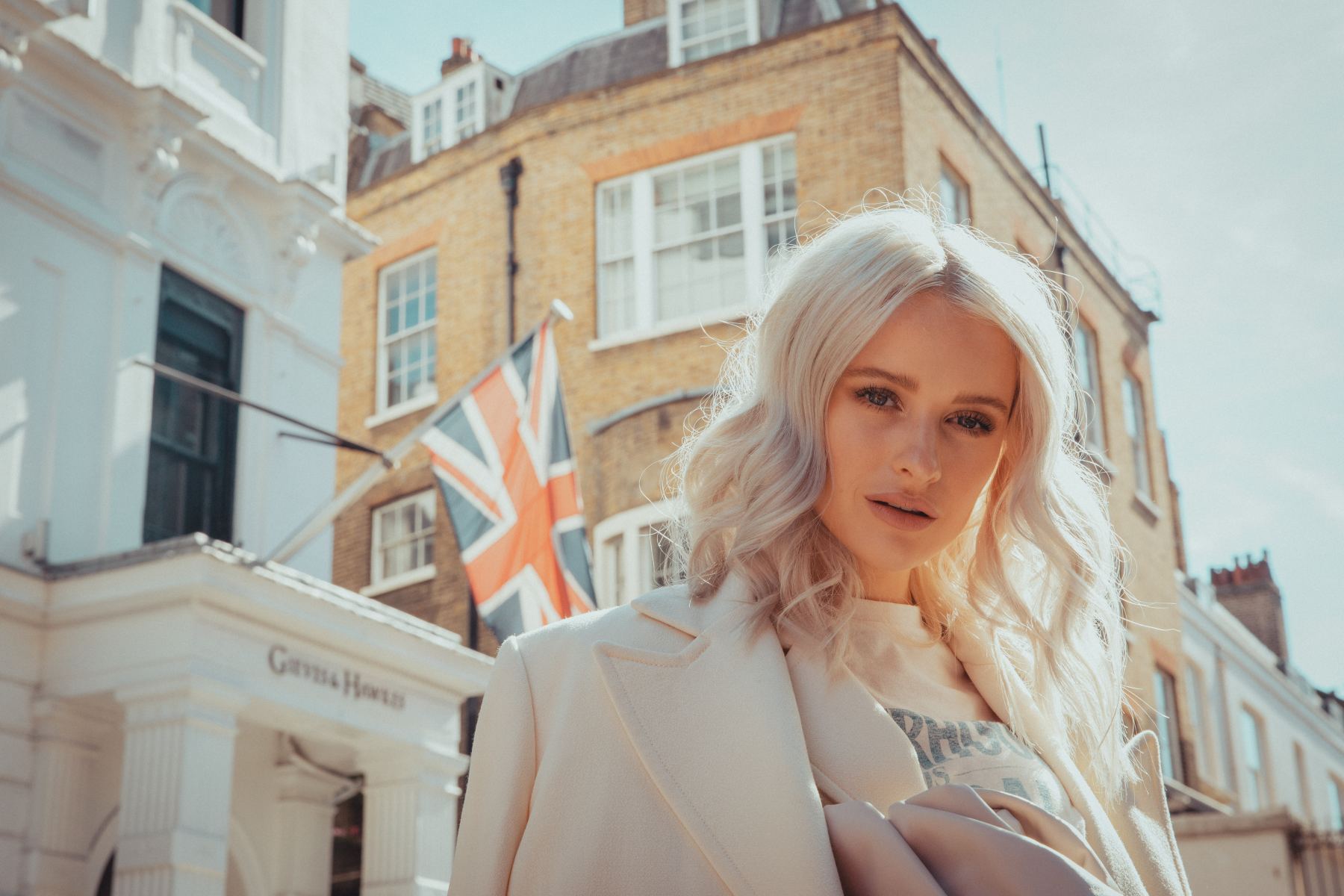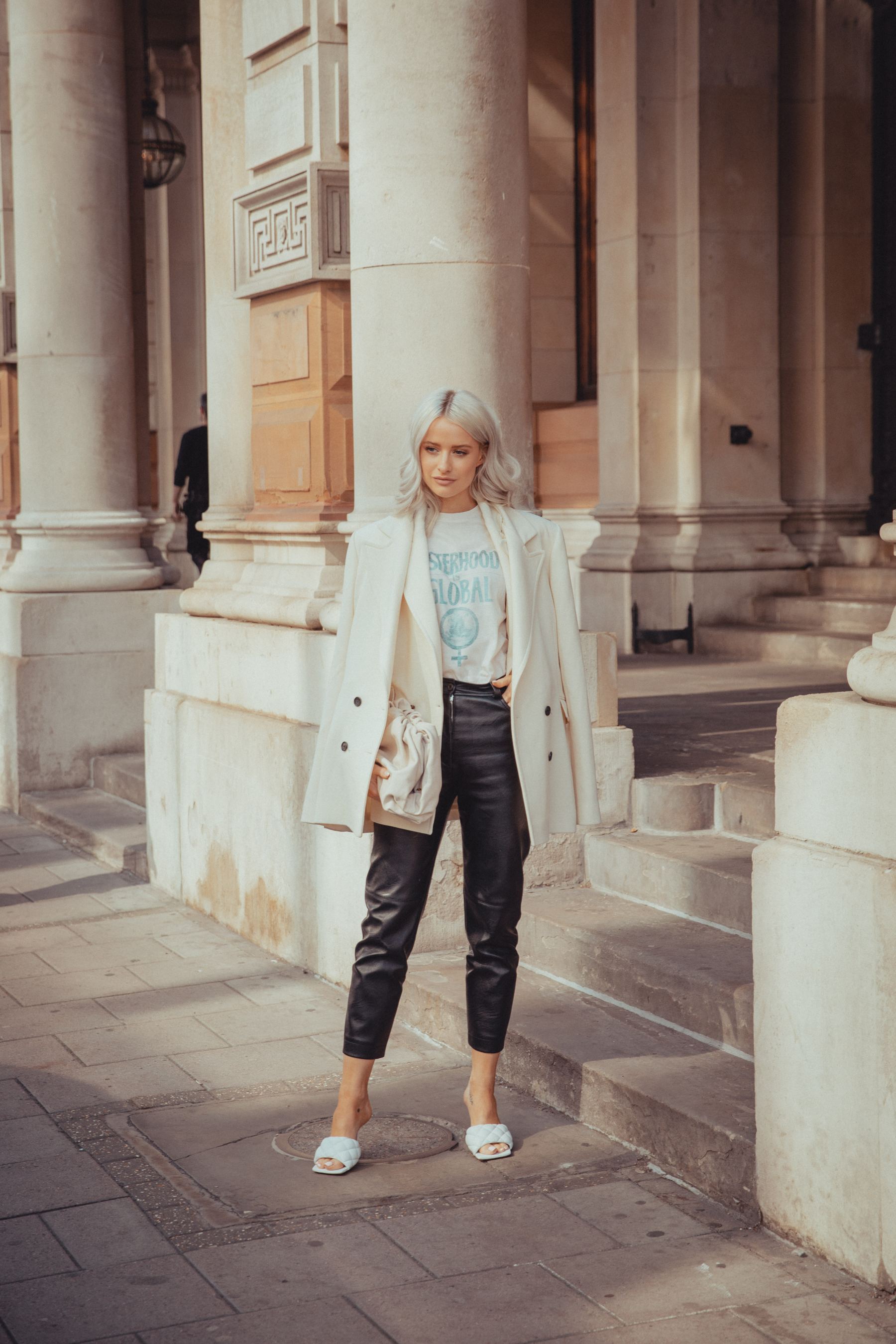 However if you are still looking to invest in the real deal or perhaps you're your own secret Santa this festive period (because why not?) then you can find some amazing pieces from the brand below:
Images taken in London during fashion week, prior to the Roland Mouret runway show.
My Bottega Veneta pouch and mules were sourced by and purchased from Classles. 
Sign up here for a weekly catch up of everything Inthefrow