08.11.2019
5 Must Have
Travel Items
Let me preface this blog post by saying this may not sound like the packing list of someone who adores fashion and loves to be as stylish as she can, no matter the occasion. However, I will be the first to say that sometimes practicality takes priority over style or matches up as equally as important. If you're wondering what's happened to me and if I'm feeling okay - I promise I'm fine I think I'm just embracing my 30's!
This career and travelling so much alongside it, has taught me a lot over the years and I feel I have my packing and my appropriate lists down to a particularly fine art. Of course what I pack will always vary dependent on the type of transport, the destination, the climate and the timescale of the journey and trip itself, but there are a few key things that I can now never travel without.
I guess you could say that along with my packing lists focusing on appropriate clothes and beauty products, my iPhone notes also has a core list of items that makes it onto every trip with me. Five items that make travel easier, simpler and smoother - and although I may not always utilise them for every trip, it's likely if I forget to pack even one of them, then there'll be a few 'hiccups' along the way!
A Versatile Carry On
Now I realise that Valentino may not immediately scream versatile and practical but as I've mentioned above and you know me - practical can still mean stylish too! I used to travel with a small handbag as well as a small suitcase as both my carry on and personal item. Not only did I find myself desperately trying to squeeze everything in I realised l was being wildly unorganised in the process. Fast forward to 2019 and travel with me looks like this:
- A small suitcase that always contains my most loved pieces such as handbags, jewellery, shoes etc. a spare change of clothes/underwear/toothbrush just on the off chance my luggage doesn't arrive and anything I need immediately as I arrive/land.
- A fairly large tote bag to carry important documents and things I need during my flight/train/car journey as well as being versatile/stylish enough to use throughout the trip itself. That equals the right size to carry a refillable water bottle, a snack, a portable phone charger, my laptop and a small makeup bag.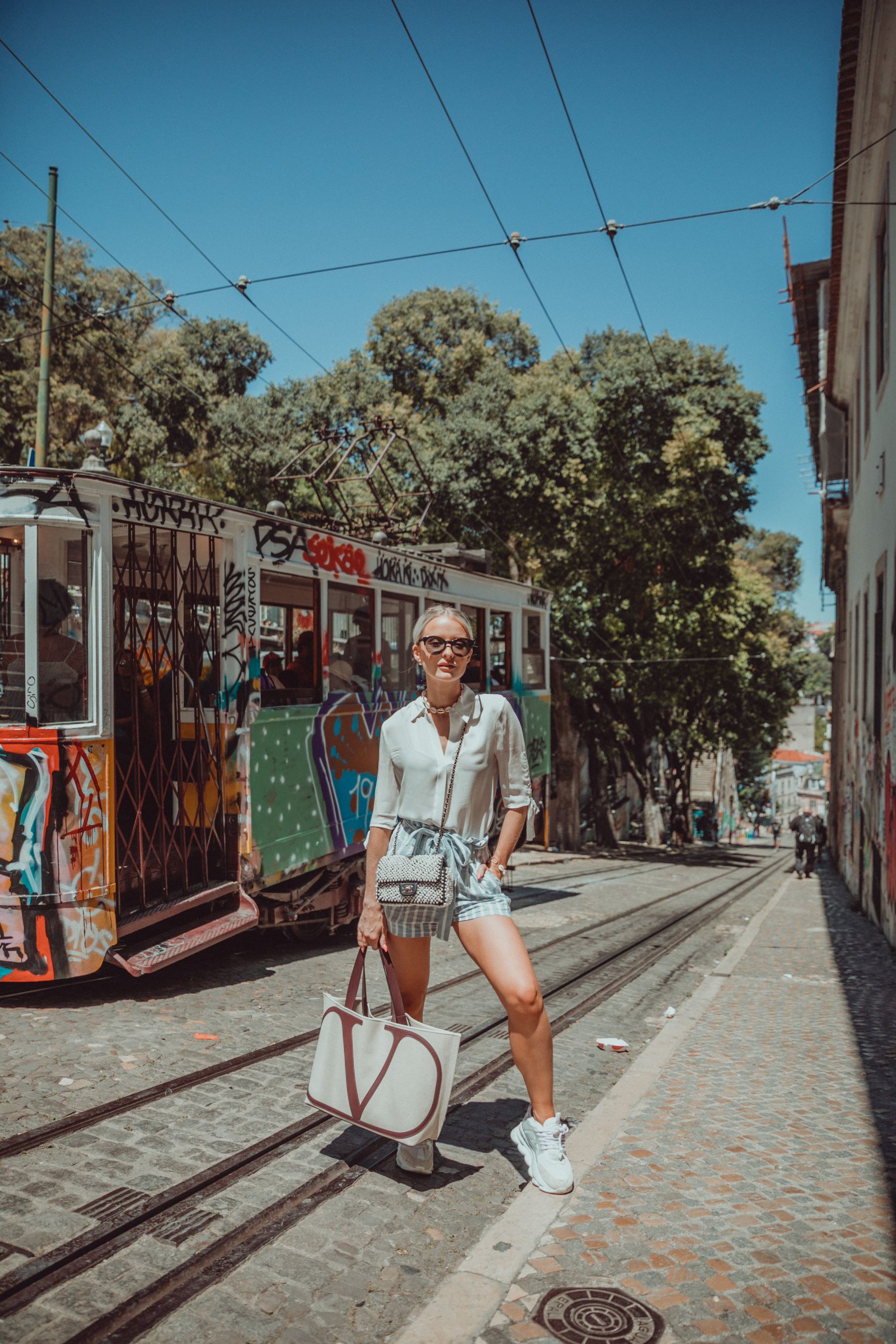 A Travel Steamer
I know I know, I feel like I'm truly the last person in the world to have discovered steaming your clothes instead of ironing them but since Philips very kindly gifted me one of their amazing hand held Steam & Go steamers at the beginning of the year, it's accompanied Alex and I everywhere. I use it almost daily at home, we steamed our huge table cloth and the guys shirts with it at our wedding, I use it on all the clothing that creases easily after being packed (Alex's shirts are always a mess!) and I'm thinking about buying a couple as gifts for friends who used mine on the hen weekend and loved it. It's been one of those additions to my life were you wonder how you managed without it for so long and you also thank whoever you might believe in that you no longer have to play 'iron roulette' in hotel rooms and pray you don't mark your clothes. Honestly we never travel without this steamer now - it's such an essential!
Earplugs That Work
If you saw the release of my limited edition Jetsetter kit with Feel Unique in June this year, you'll know I never travel anywhere without earplugs and very specific ones at that. A couple of years ago Alex and I were travelling together and we were staying in a hotel that was so loud, we were having actual sleepless nights. It was quickly becoming clear that we couldn't withstand another night there and luckily discovered some earplugs in the hotel and gave them a shot. Eight hours later and both of us had one of the best nights sleeps we've ever had with the earplugs. As soon as we got home I found the exact ones on Amazon and ordered multiple sets and still don't travel without them and made sure they we included the same style in my Jetsetter Kit. They're honestly brilliant and I use them on planes, in hotels and even staying at friend's houses. 
Comfortable Shoes
Did you ever think you would hear the queen of heels use the above title in a blog post? I for one definitely didn't but you may have noticed over the past 12-18 months that my shoe style has most definitely changed and there are far more flat shoes in my wardrobe then ever before. From trainers, to slingbacks, to driving shoes - I'm fast becoming a flat shoe lover and travelling so much has just reinforced my love for more comfortable shoes. I used to travel in heels, heeled boots, even wedges and now I throw on my Tods Gomminos and style them constantly throughout trips too. My go to smart casual look has changed so much in the past couple of years and an on trend trainer like my new Bottega Venetas or a flat loafer, is a far more prominent feature, especially when it comes to travelling comfortably.
Snuggly PJs
And to really cement myself as a fashionista in this blog post, my fifth and final must have item to travel with is a pair of snuggly PJs - hear me out! I'll set the scene... you're a little jet lagged, full of lovely yummy food, beyond excited for your cosy hotel bed but you've not quite figured out the ideal air conditioning setting in your room yet. Suddenly it's 3am, you've woken up so cold that not only are you shivering and no longer comfortable, you're scrabbling round in the dark looking for the fluffy hotel robe to sleep in, while simultaneously trying to crack the enigma that is a hotel room thermostat, with 23 separate dials on it. My fix? I always pack a snuggly pair of PJs that wouldn't look out of place on Christmas morning, at home in Wigan at my Mama's house. And yes that's even when I travel to a beach resort. Thank me later!
What's your must have travel item that you simply cannot be without now and that you even tell your friends and family about when they jet off too? Let me know below so I can update my own packing list!
Images taken in beautiful Lisbon the week of my best friend Natalie's wedding.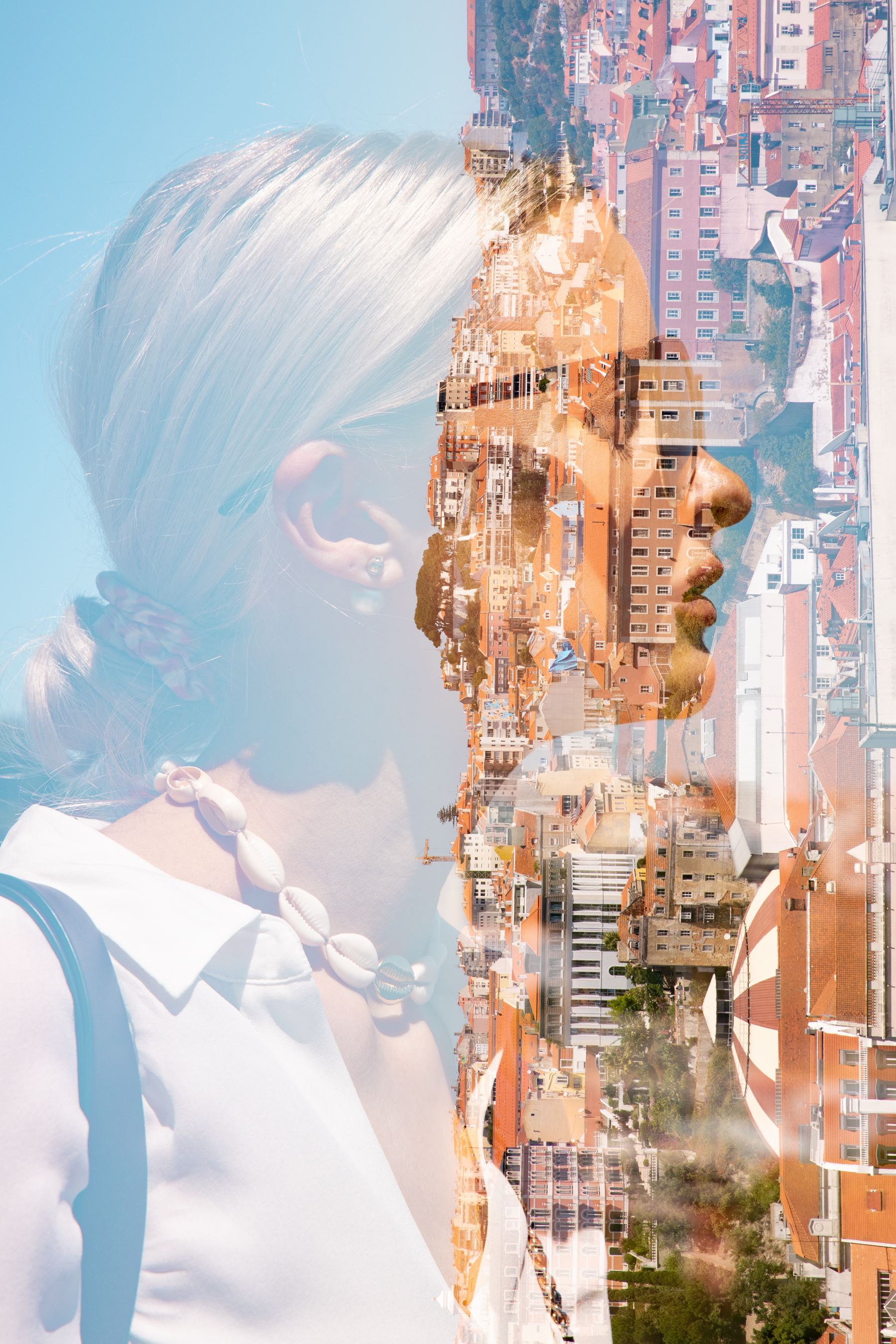 Sign up here for a weekly catch up of everything Inthefrow