07.10.2019
The Perfect Wedding
Fragrance
I've been so honoured to be a part of so many of my best friends weddings. We've spent the nights before together, we've 'glammed' ourselves together and we've helped each other into our wedding dresses. They are some of my favourite memories that I know we'll all cherish forever as besties. 
When I think back to those memories and the very last moments before we've all walked down the aisle together, there's a wonderful haze of excitement that surrounded us. Those last few minutes of fixing veils, of deep calming breaths and the spritz of the bride's chosen fragrance that we've all stolen a few sprays of too. What's so amazing is when I think back to all those special memories we've created side by side, I remember the smells in the room so well.
The notes in my best friend's chosen perfumes, the beautiful scents from the wedding flowers and the aroma of the venues themselves - all mixed together to create a whole new memory of all of our wedding days. And now? I have my own special day to add to them. 
The above is why I knew that choosing our wedding fragrances and what candles we chose to light during our weekend, would mean so much to us after the day had come and gone. So what did we both choose for the ceremony and how did we decide on our venue's scenting?
Our Wedding Scenting
As soon as we had chose our venue and we entered the exciting decor planning stage, I just knew it was something I'd love to explore and it of course had to be done by Dior. We chose our venue because of it's beautiful views, courtyard and gardens, all of which were surrounded by willow trees and so much lavender. Alex knew I had a vision of certain florals at our wedding and local lavender alongside bunches of gypsophila and roses, was a total Pinterest vision come to life. Not only did the grounds look incredible but they smelled unbelievable too. I adored watching our guests rub lavender buds between their fingers and inhale the fragrant smell of the flowers all weekend.
Knowing we had such vibrant, floral smells naturally abundant at the venue Alex and I thought we should go for something a little sweeter and deeper when it came to scenting the venue with candles. Something that would allow the lavender to shine but would add a richer scent to the whole experience. As an ambassador for Dior beauty I've had the pleasure to have experienced most of the Maison Christian Dior fragrances they offer and more recently the luxurious candles in the same scents. With our love for sweeter, deeper scents in mind it was inevitable we would choose Fève Délicieuse. With it's sweet vanilla and bold tonka bean it offered the perfect contrast to the florals we had chosen for our table, aisle and bouquets. We chose to place candles on the steps of the chateau's staircase, along our dreamy 24 metre long table and of course to frame our aisle during the ceremony. Subtle notes of vanilla in amongst the amazing flowers by All For Love London created the most amazing aroma that I can still smell every time I think back to our wedding day and every time I light a Fève Délicieuse candle in our home.
Our Wedding Fragrances
I love floral scents. My everyday perfumes I pick up and use the most are the ones that add a little pep into my step. Often times I choose sweet undertones and occasionally something a little darker for an evening out, but my heart lies with more flowery, bright fragrances. I chose white roses as the basis for my bridal bouquet and also to be included on our table design, quite early on in the wedding planning process. I wanted that sweet yet crisp smell that is so traditionally a white rose, to compliment the eucalyptus, lavender and gypsophila - so it seemed only right my wedding fragrance would be rose based too. Rose Gipsy is a beautifully light scent that as well as it's beautiful rose base also bites with notes of pepper, that add a little spice to the perfume. A perfect mix of what I look for and adore in a fragrance and exactly why I chose it to be my wedding scent. A memorable perfume that will always make me think of our special day. 
Alex's choice of fragrances, for want of a better word, are always far more masculine and deep. I always steal a spray or 2 here and there, especially for date nights and there's no exception now that he's discovered Spice Blend. François Demachy (Dior Perfume Creator) only recently added Spice Blend to the Maison Christian Dior perfume range and I knew that Alex would choose it for our big day immediately. Although is made seem obvious to describe the scent as spiced, it's the perfect way to evoke the warmth the first spray gives. Combining cinnamon, nutmeg, peppercorns and even ginger it's a beautifully bold mix that Dior sits alongside notes extracted from rum. Sweet and sugary but strong and sexy. Perfectly proportioned and perfectly mixed for Alex. A bold scent that will always make me think of meeting him at the top of the aisle.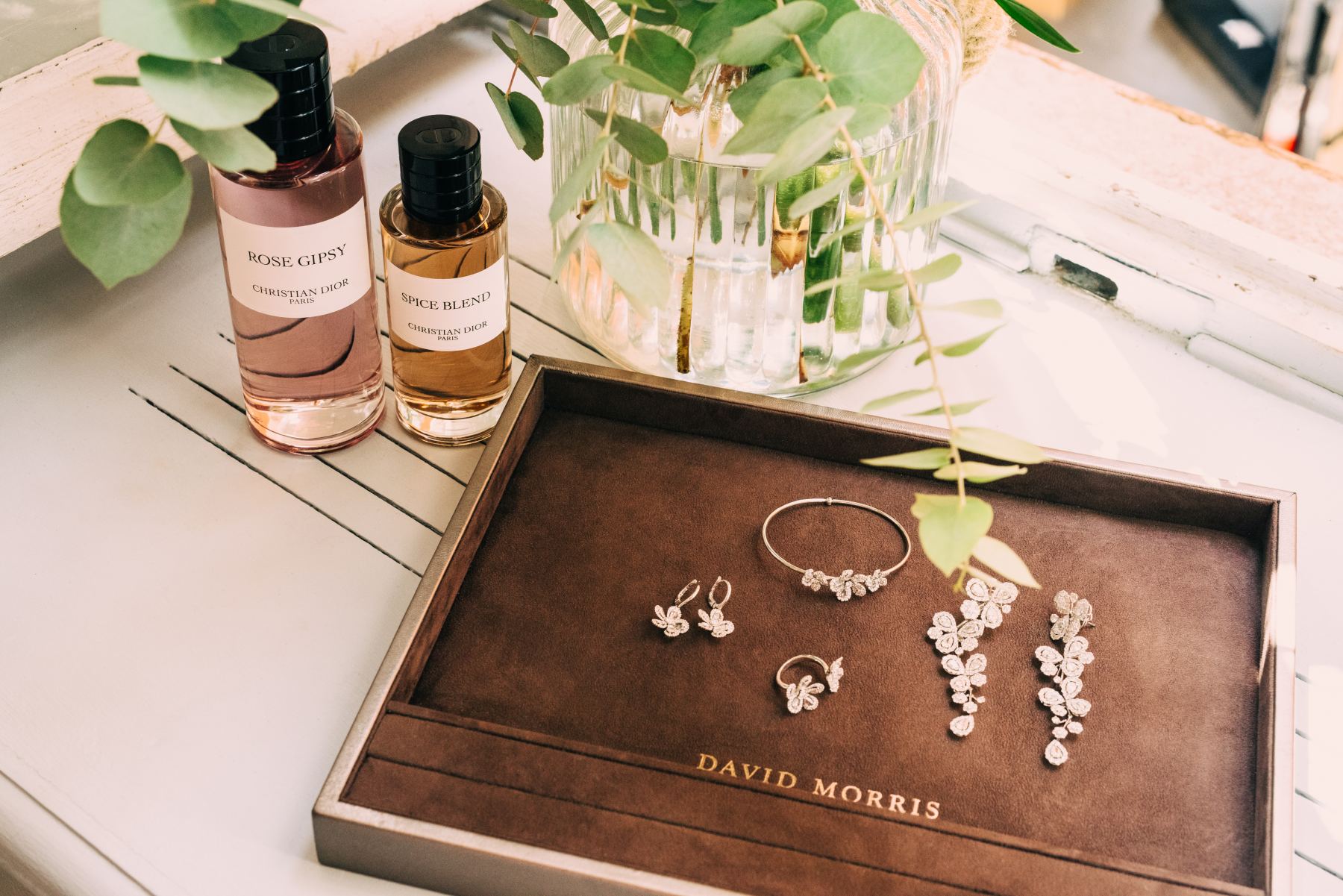 A huge thank you to Dior for their kindness on and leading up to Alex and I's wedding day. I'm so very lucky to be an ambassador for such a wonderful brand and to work with such an incredible team in the process.
You helped to make our wedding day so very special x
Find the full details on my Bridal Makeup here: Vogue
Find the full details on all my Wedding looks here: Harper's Bazaar
Inthefrow uses affiliate links.
Read the disclaimer here. 
Sign up here for a weekly catch up of everything Inthefrow