18.10.2019
3 Spring Summer Trends To
Wear Now
When you're digging your cosiest knitwear out your closet and wondering if you'll ever see the sunshine again for the rain, it can be hard to appreciate the often hard to wear trends seen on the catwalk. Not only are they 6 months ahead of the season we're dressing for right now but they can sometimes seem inaccessible for everyday wear too. 
What I always try to remember when I'm lucky enough to sit at some of my favourite designers shows, is that what I'm seeing now will make it's way into the stores we love in much more wearable ways. That ball gown will inspire your graduation dress, that bondage style corset will inspire your next waist belt and those 7 inch heels will inspire your next work shoes. 
So in amongst the trends I spotted on the catwalks that will most definitely have to wait till next year for me (the shortest shorts, crochet dresses and florals galore) there were also a few that are easier to add to your wardrobe than most. 
Here are the 3 trends from fashion week you can afford to add to your closet right now!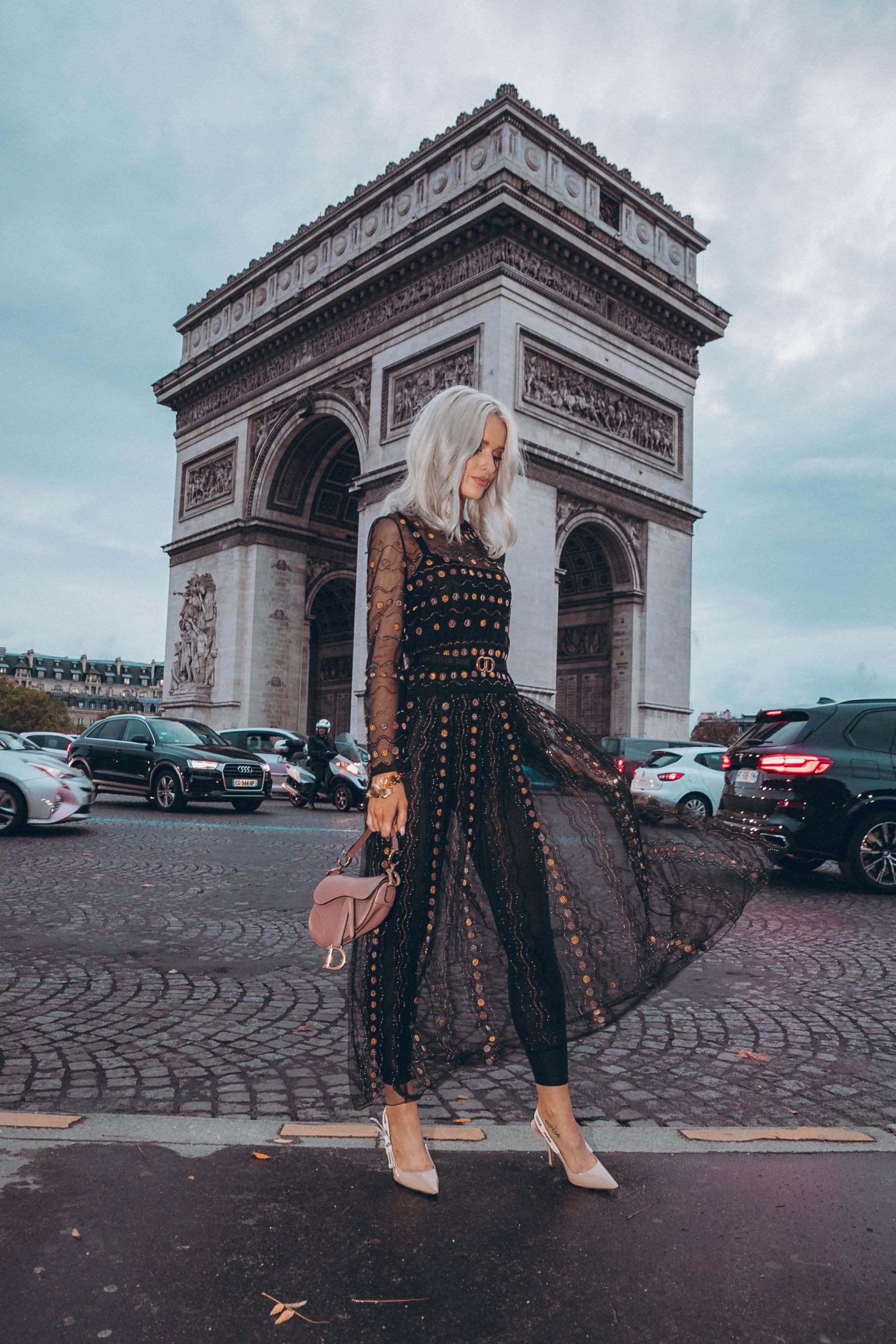 Not So Little Black Dresses
Let's be honest they're never really out of style, ever - but they were all over the runways this September in advance of Spring Summer 2020. We've all heard the obligatory The Devil Wears Prada nod 'Florals for Spring? Groundbreaking.' but what about little black dresses for Spring? I'd say that is actually pretty different from the norm. From Erdem to Chanel and from Stella McCartney to Gucci the relatively simple, but definitely statement black dress, was featured just about everywhere.  So easy to add to your wardrobe and even easier to style this time of year with so many festive invites!
Widest of Wide Leg Trousers
Personally I'm a sucker for a tailored, slim fit pant. The type of trouser that's flood length, shows off my chosen heels and is form fitting to the max - exactly why I chose a tuxedo for my pre wedding celebrations. Fast forward to Spring Summer 2020 and it looks like wide leg trousers are back with a bang. Designers may have been showcasing short shorts and even the hard to wear bermuda short seems to be back again, but when it came to trousers according to Zimmermann, Jonathan Simkhai and Christian Siriano it's palazzo pant season. Dress them up, down but whatever you do make sure they're wide and floor skimming. 
Practical Yet Trendy Trench Coats
Yes, yes, yes - I love trench coats! From classic Burberry that you'll find in most fashionista's wardrobes, to high street dupes that are just as on trend, the Spring Summer 2020 runways have brought our love for the simple trench coat back. Seen at Burberry (no prizes for guessing that one I'm afraid), Erdem, Versace and my all time favourite Dior, there was no escaping the classic outerwear style. A wardrobe addition you definitely won't regret and living in England especially will feature from season to season as a staple. A true transitional investment piece.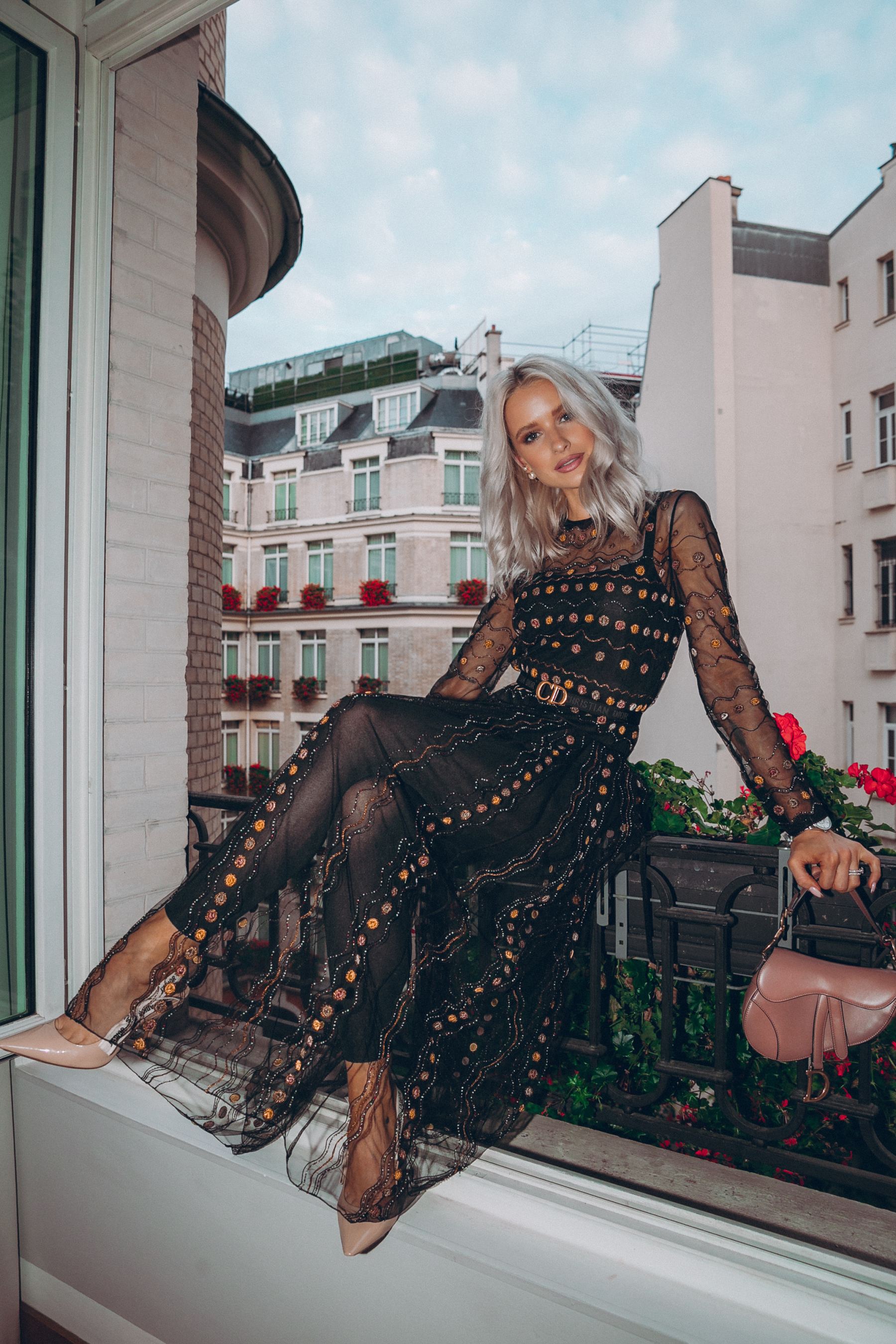 Images taken during PFW at the Royal Monceau Hotel.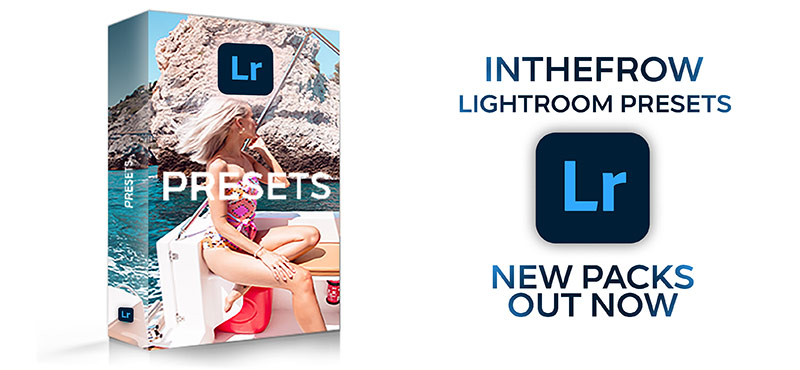 Sign up here for a weekly catch up of everything Inthefrow