28.10.2019
'Tis The Season
To Be Cosy
As I mentioned the other week I feel I'm known as a cosy knit lover. My A/W uniform consists of the chunkiest roll neck knit on most days and I'm not mad about it. I've found a style I love, pieces I feel comfortable but stylish in and most importantly items that keep me warm on even the coldest of London commutes.
Give me a hot chocolate to warm my hands on and some cashmere accessories to keep my ears toasty too and I'm set for anything the cold weather can throw at me. 
Fashion can sometimes feel like it gets a little muddled at this time of year and it's definitely flooded under the amount of layers you need to stop the chill, but for me that just means falling back on classic knits to style over and over and with almost anything.
Inbetween the sparkle and glamour of Christmas parties and family get togethers, it's all about feeling put together yet prepared for anything. Work meetings in the city, Christmas shopping at the weekends and what can sometimes feel like the longest travel you've ever undertaken - so why not invest in a beautiful knit that if you're anything like me, you'll barely be without for the next season!
Here's the knitwear I've been swooning over no matter your budget or style this season
The Chic Cream Knit
East to style and the piece I've reached for the most so far since the cooler weather has graced us. The perfect travel companion and the simplest piece to create a chic outfit for the season. Team with a floral skirt to defy the weather, blue jeans when you can't bear the cold and layer under a trench to stay on trend and dry. As versatile as it is cool.
The Cosy Knit Dress
It wouldn't be Winter without an influx of beautifully cosy knitted dresses on the market. Not only perfect for the office style under your favourite classic blazer but beautiful teamed with knee high boots to take it straight to after work drinks. A personal favourite style this time of year when all my favourite black boots come out the closet.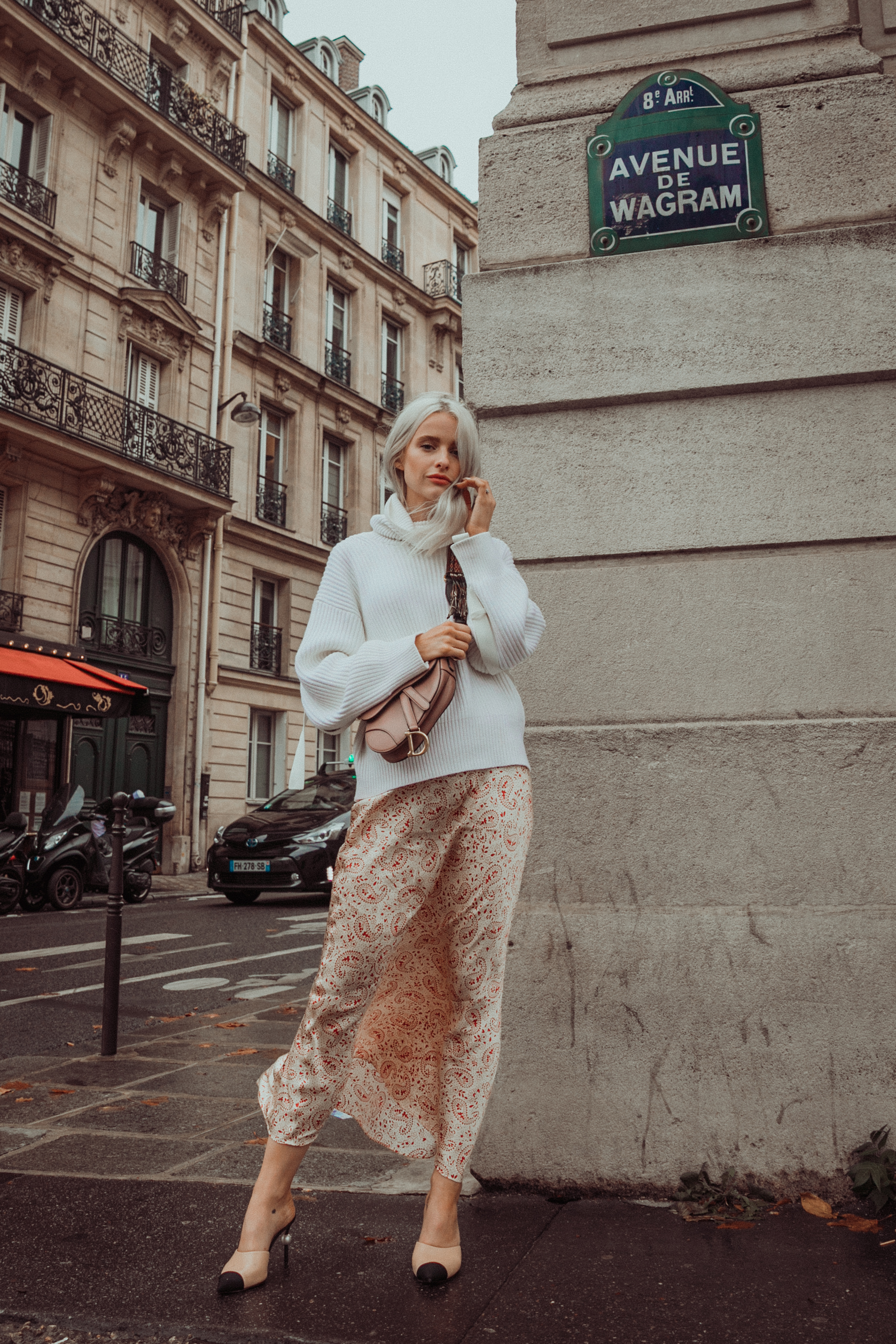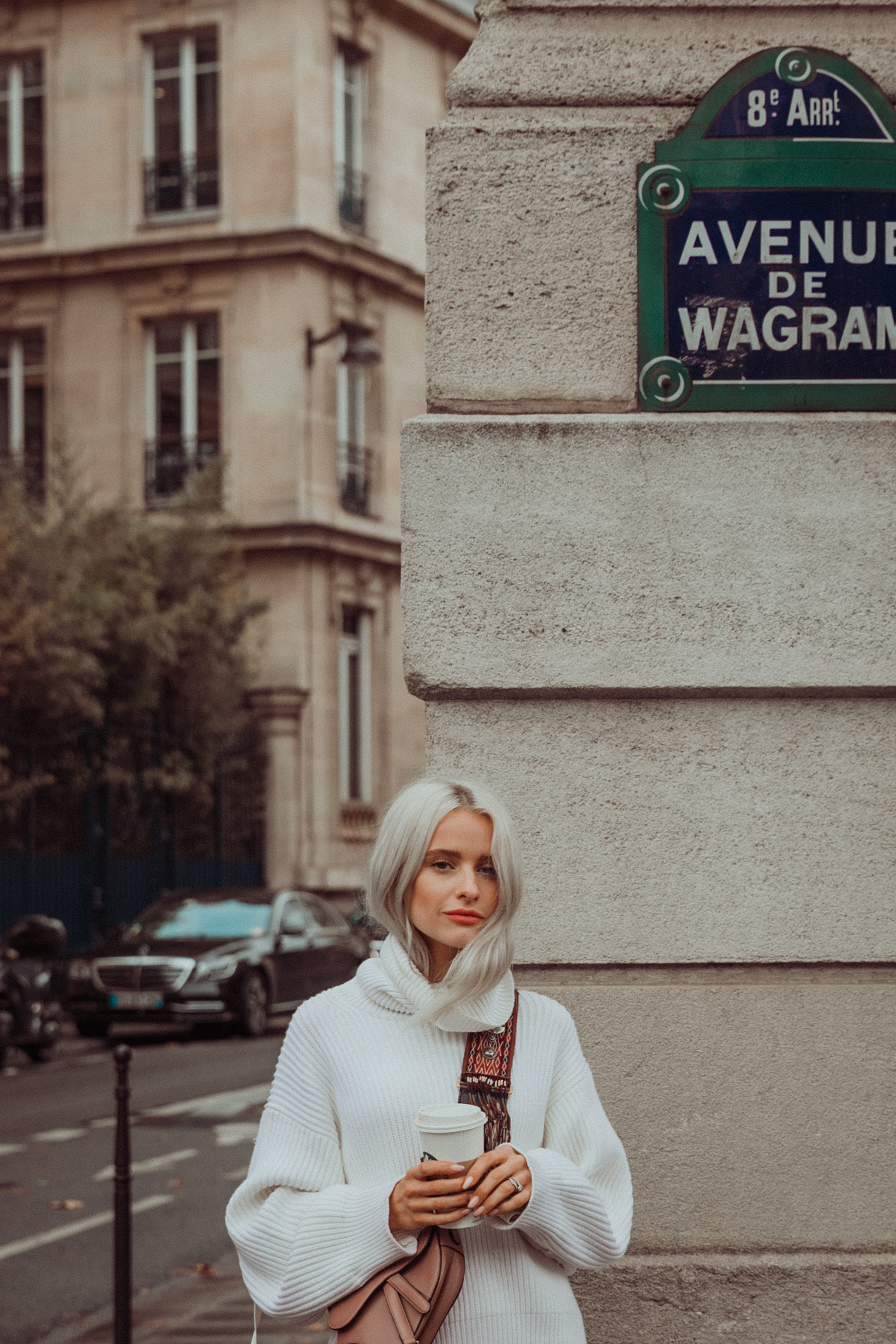 The Patterned Detail Knit
I'm not always a huge pattern fan, my wardrobe is full of majority classic, plain pieces because I know I can team them with so much and really lower that cost per wear. However the benefits of a relatively muted colour palette and lots of chic tailoring, means I have so much to style with something a little bolder and a little detailed. 
The Classic Grey Knit
Need I say more? Classic, wearable and for me as easy to style as a little black dress. It features in so many capsule wardrobes for a reason. Whether you choose a chunky roll neck or a softer than soft crew neck there's a versatility that comes with a grey knit that makes it a great investment no matter your budget. 
The Colour Pop Knit
And if classic grey isn't your thing and you need to bring a little neon fun into the colder seasons, then a completely on trend highlighter 'esque knit will be your best friend. All over the AW19 catwalks, it's the best way to show your fashion prowess while still staying toasty in the run up to Christmas. Keep it simple with tailored trousers or throw it on with your best sequin skirt for a statement festive party look. 
Images taken in Paris while grabbing a coffee in-between fashion week shows. 
Sign up here for a weekly catch up of everything Inthefrow