12.09.2019
Why You Can Create Your
Own Traditions
A few people have asked how it was possible for us to have gotten married in France and the answer is actually quite simple. We legally said our I do's at home in England, in our hometown of Wigan to be precise, a few weeks before we flew to France to party with everyone. We were joined by just our closest family for the occasion and we kept the celebrations incredibly low key and intimate.
A short but sweet ceremony together, a few family pictures to mark the occasion (how cute is my wonderful Nana?) and a meal at one of our favourite restaurants afterwards. And you know what? It was just as special as our big wedding weekend and it made me realise something. It doesn't matter how, where and when you choose to celebrate your love for each other - it's the 2 of you that truly matter.
Traditional or modern, big or small, white wedding or not - do it your way!
I knew that our Wigan celebrations would be a relaxed occasion but I also knew that I still wanted to feel bridal. I already had my outfits planned out for our wedding weekend (our wedding anniversary will be 31.08.19 for those of you that have sweetly asked) so I went for something completely different - a bridal jumpsuit. You don't always have to wear a dress to get married just because it's tradition. Create your own traditions and embrace whatever look makes you feel incredible!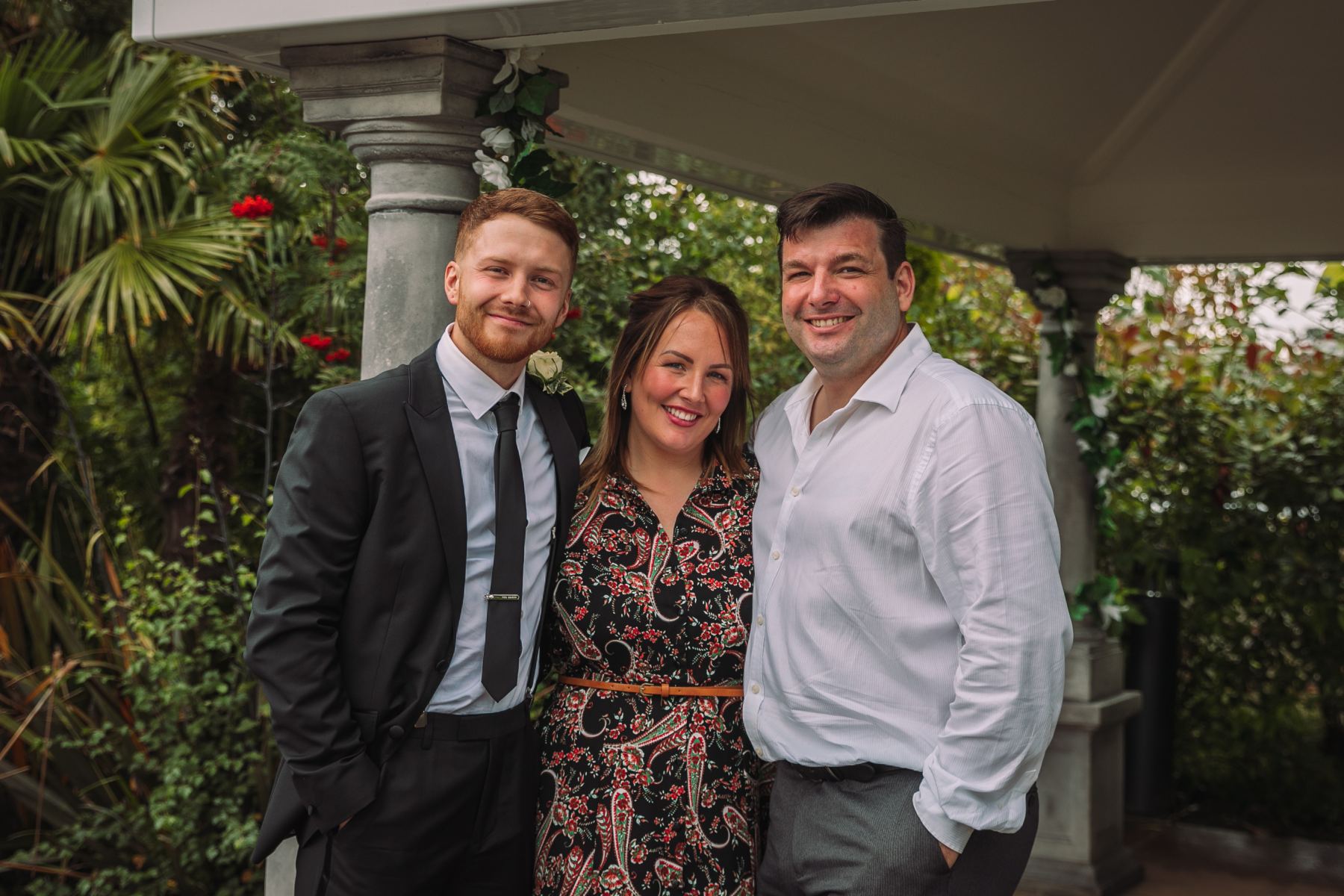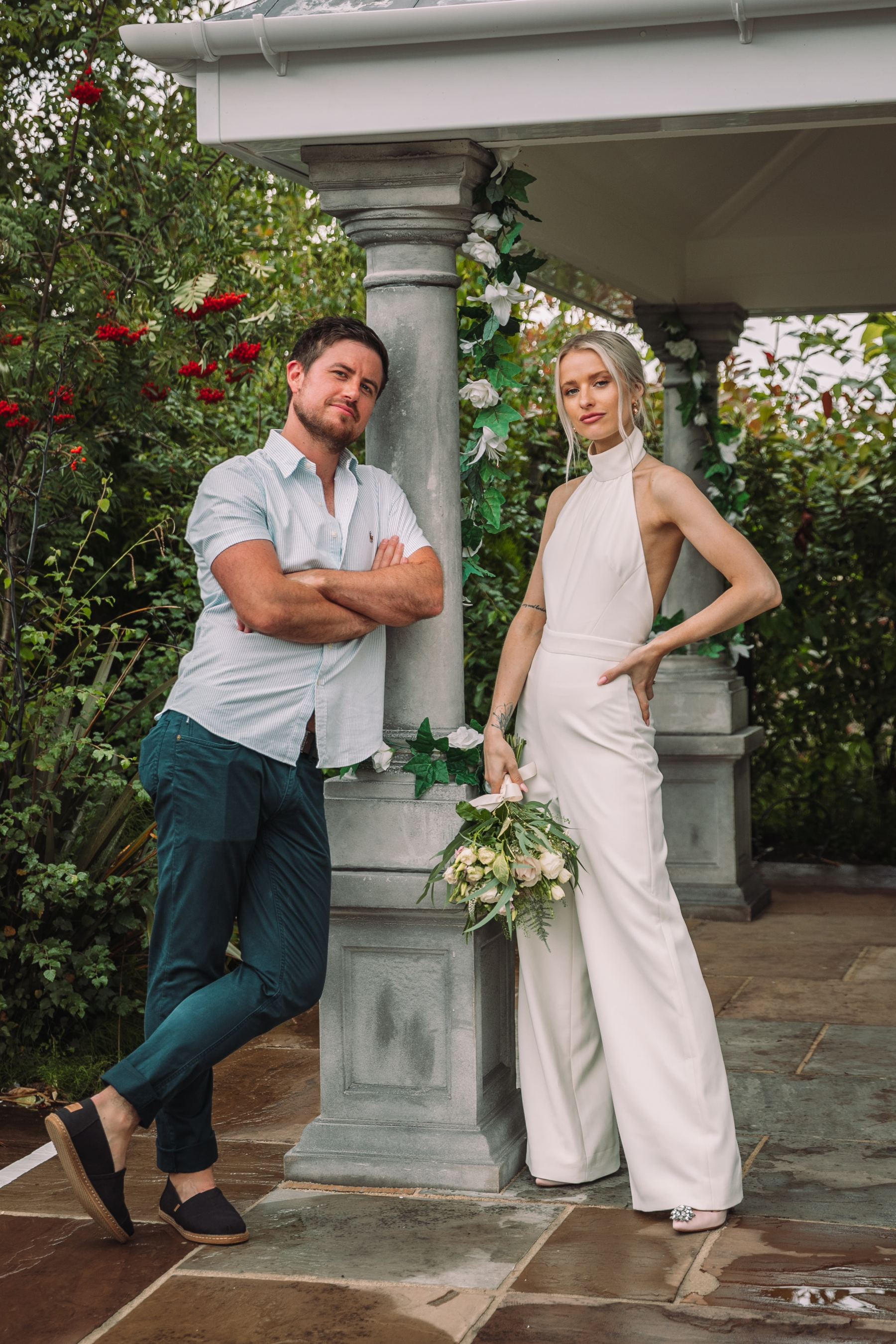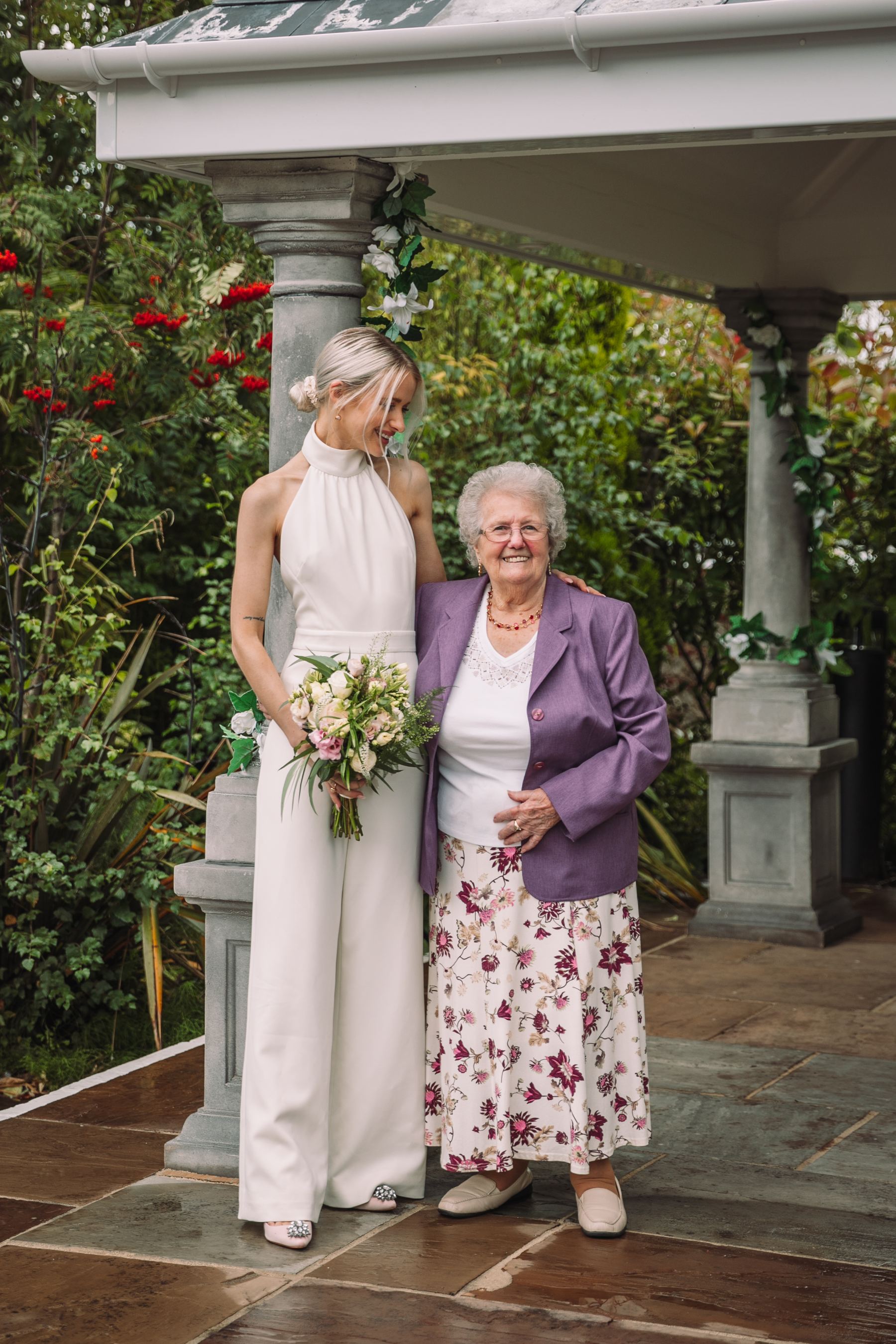 My Bridal Jumpsuit Look 
As I mentioned above, although we knew this get together would just be for a small group and also to ensure my Nana could join us for some of the wedding celebrations, it was still an important part of our journey. I wanted to feel like a bride and Alex wanted to feel like a groom. We exchanged our vows both wearing head to toe Ted Baker and enjoyed every second of the day together. Alex wore the same amazing black dinner suit you may have already seen in our pre wedding party photos here and I fell in love with this chic bridal jumpsuit. I felt like a true modern bride to be. A super low back to show off my favourite Alanis Morisette tattoo, a flattering wide leg and high waist to give the illusion of supermodel length legs (I wish!) and a more structured halter style neck, to show off the shoulders. I kept things super minimal with a beautiful pair of pink gold/diamond earrings from Louis Vuitton, a matching B Blossom ring from the brand and a little pop of colour with my Ted Baker peach heels. I styled my hair in a sleek up do with a few tousled pieces left to fall forward (I'm of course no Larry King but I love this easy to wear style) and I wore my usual fresh faced makeup with strong brows and no surprises for guessing my lip colour of choice - Bare Minerals Slay.
Chic, simple and most importantly so very me - I adored this look!
I hope you enjoyed this little family wedding album featuring some of our nearest and dearest! I can't wait to frame some of these for our home - especially the group ones. A huge thank you to Ted Baker for reaching out and gifting this incredible jumpsuit and heels for our legal ceremony, so kind and I'm so incredibly grateful x
Inthefrow uses affiliate links.
Read the disclaimer here. 
Sign up here for a weekly catch up of everything Inthefrow