09.09.2019
Our Wedding:
The Night Before
I cannot believe it's finally time to share our big day with you all. This time last year, Alex and I were on cloud nine after announcing our engagement while in beautiful Vancouver and in the blink of an eye, after almost 10 years together - we've finally, officially, said 'I do'. 
Just over a week ago in the South of France, surrounded by the most important people in our lives, we became Mr and Mrs Magrath. We married at the idyllic Chateau du Bijou, with the wedding ceremony performed by my amazing brother Alex and we danced until the early morning hours. A 3 day celebration filled with our favourite food, drink, music, people and so much more - I'm just over the moon to share the details with you all.
I hope you're all braced for wedding content because over the next few weeks I'll be sharing an online photo album of our weekend, to ensure these memories last forever. From the florals we chose, to the ceremony details and from my beautiful bridesmaids, to our perfect wedding video. I hope you love seeing what we planned together, along with our wonderful wedding planners The Lobster Collective, over the last few months.
The best weekend of our entire lives!
Majority Photography by Rob Walker.
Image 1, 2 and 4 by Lyndsey Goddard.
The Black & White Party
Our wedding weekend kicked off with quite the bang. A pre wedding celebration in the grounds of our venue, with a chic black and white dress code that all our incredible guests truly embraced. We had festoon lights sparkling all over the gardens, prosecco and bourbon flowing all through the evening and the unbelievably talented James Bradshaw serenading us until the wee hours. It was the perfect opportunity for us to welcome our guests to our nuptials, to finally introduce our nearest and dearest to each other and a chance to start the weekend as we meant to go on - filled to the brim with love!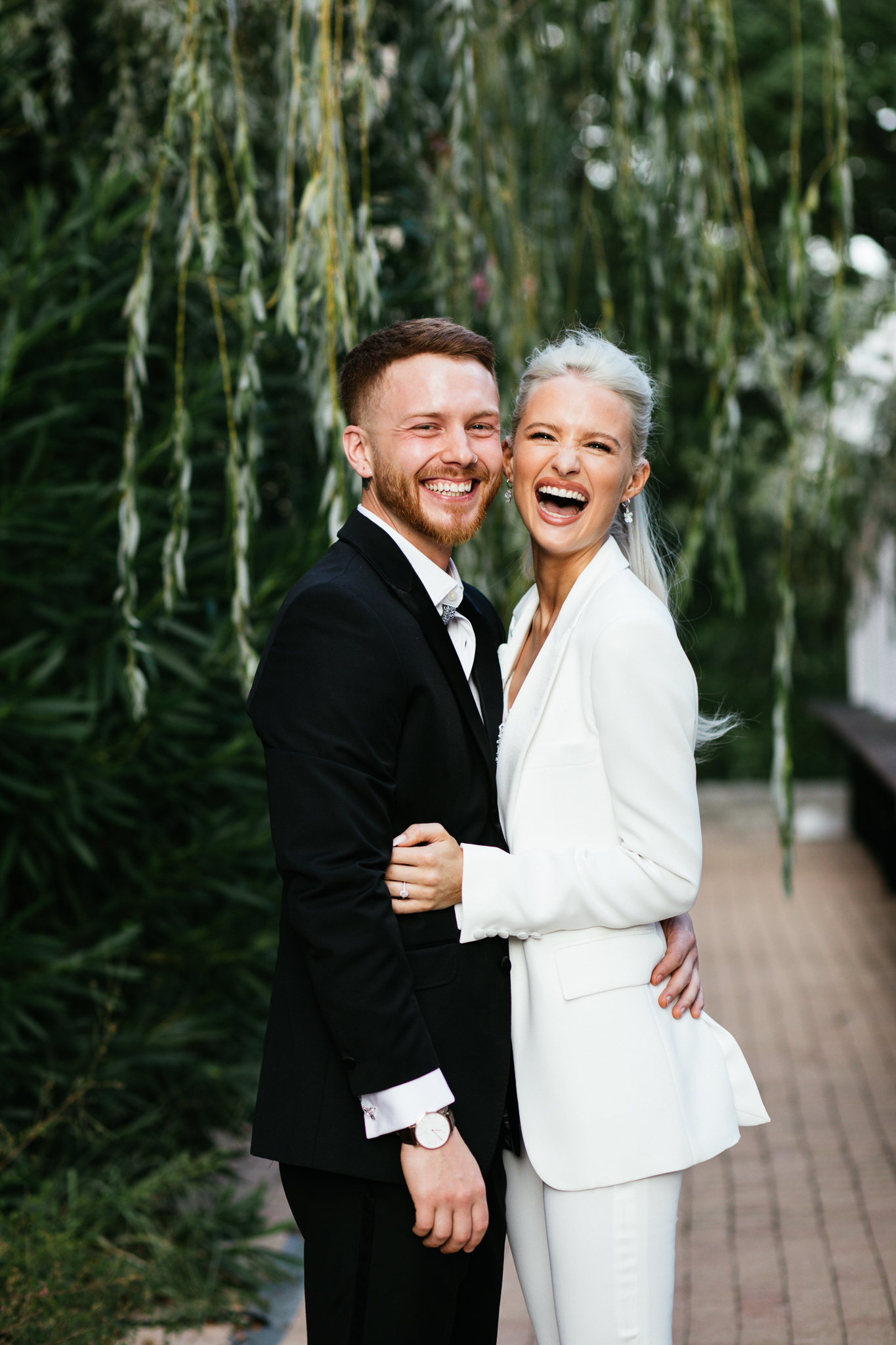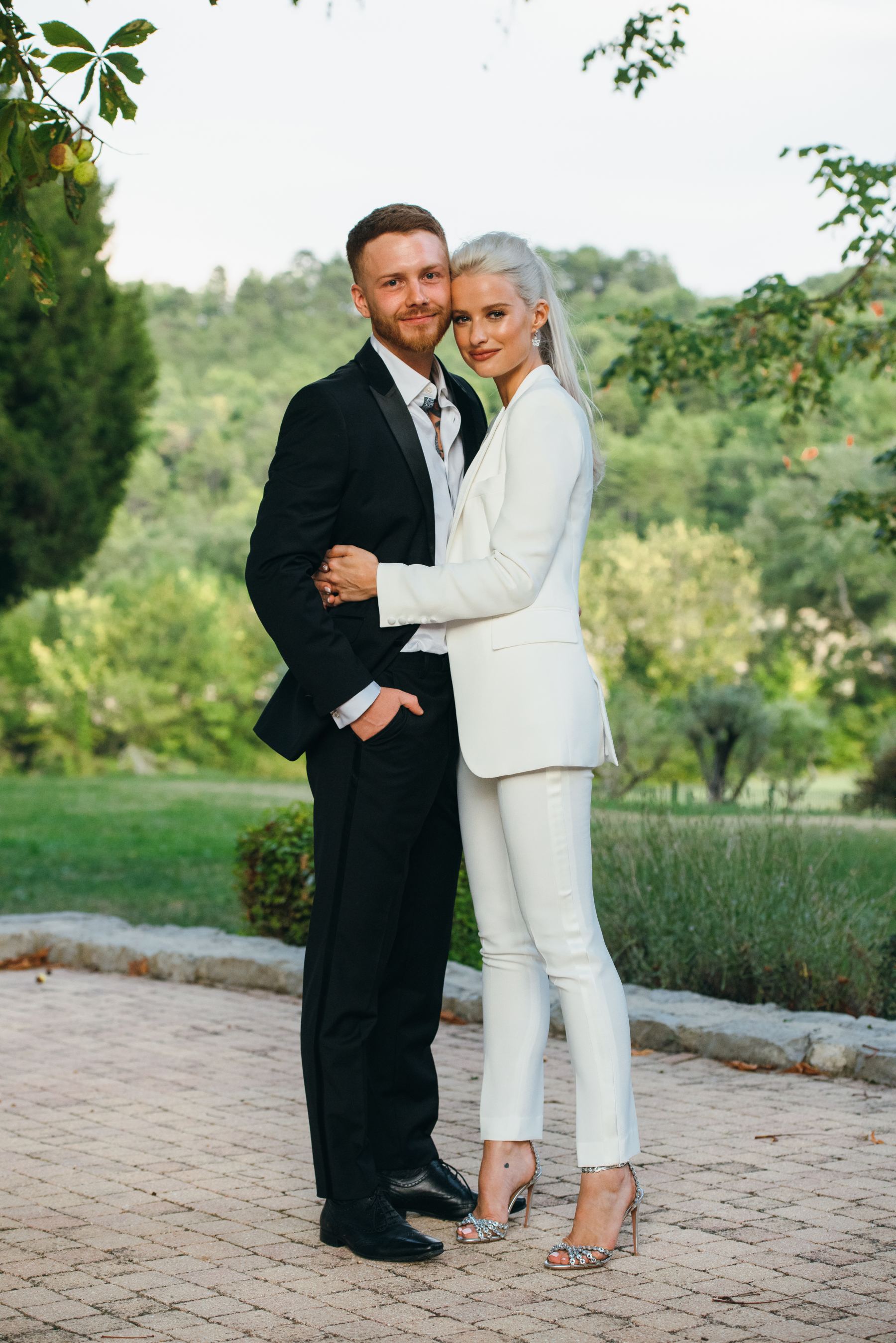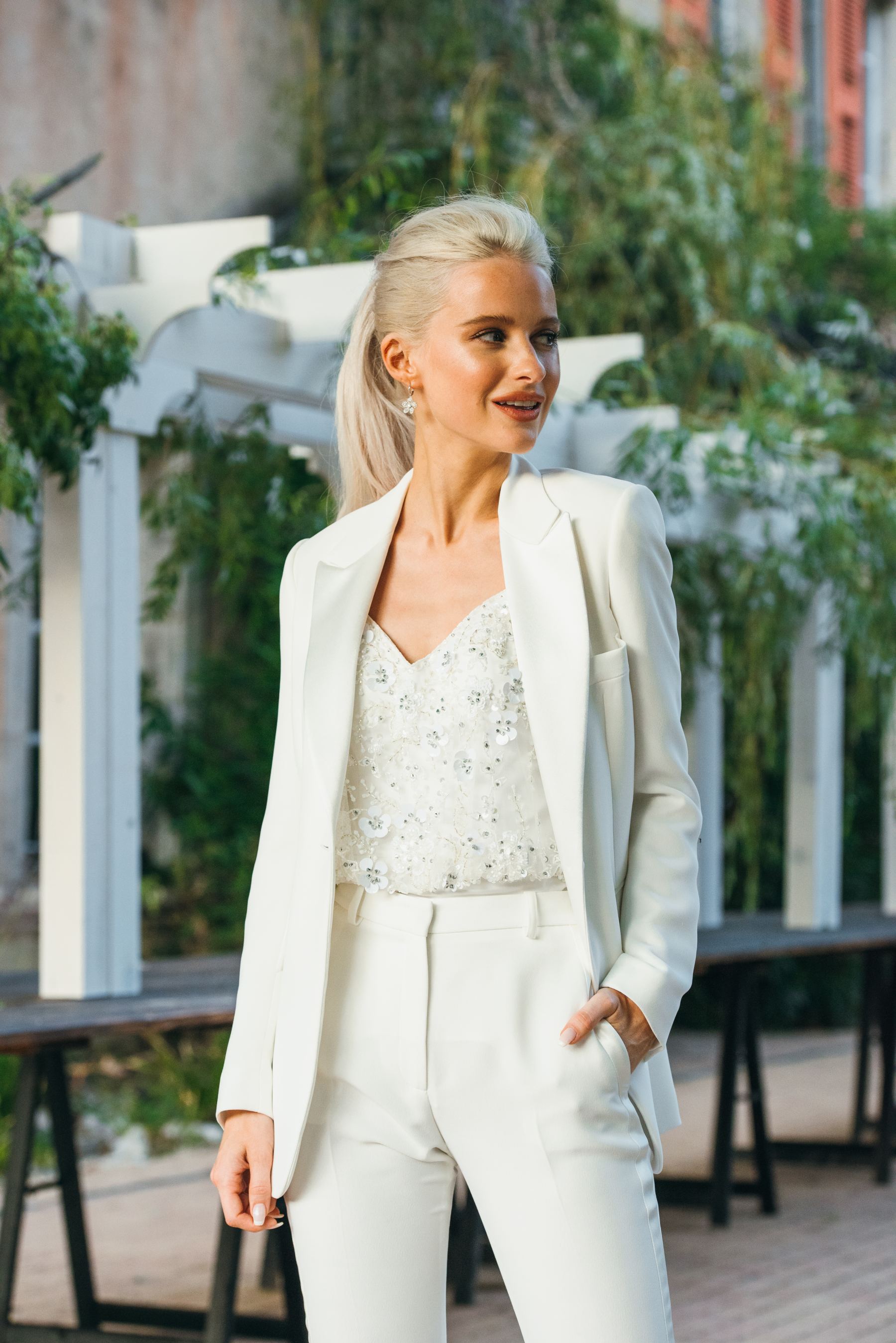 My Bridal Tuxedo
As soon as Alex and I had made the decision to have a destination wedding, my thoughts of course turned to bridal fashion. I immediately thought of a beautiful Pronovias Tuxedo I had swooned over during Barcelona bridal week and had told all my favourite ladies about. It felt like the wedding version of my favourite 'go to' red carpet look - a chic, well tailored, suit. Something that our guests would equally be surprised at and also expect from the queen of suits! With gorgeous satin detailing and a classic single breasted blazer, I knew that it was the perfect 'wedding breakfast' look to kick off our wedding. I styled my tuxedo with an intricately embellished camisole, David Morris diamond earrings and to add even more sparkle? I treated myself to some Aquazzura stilettos I fell in love with last season in Milan. I felt beautiful, bridal and completely kick ass. A dream look!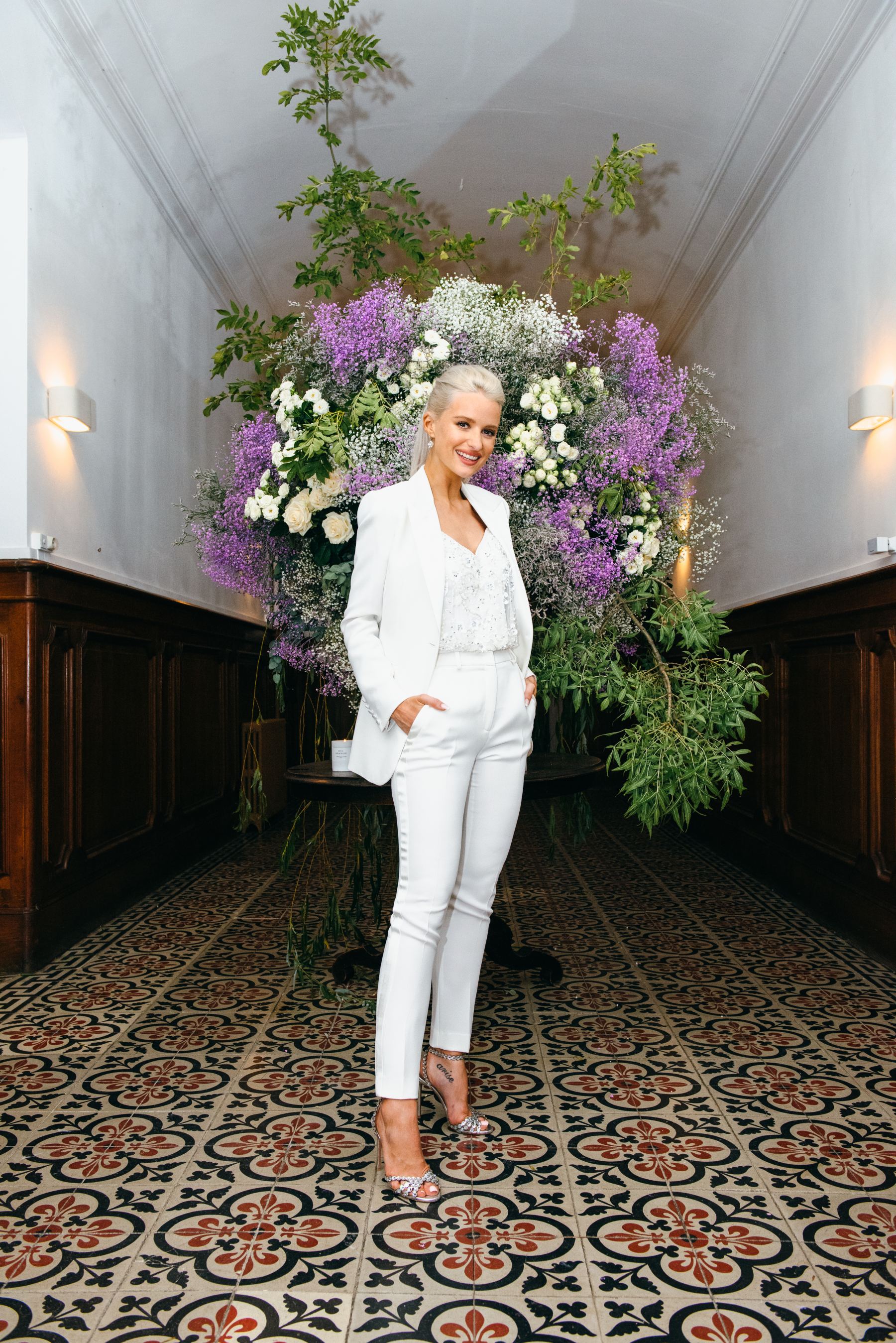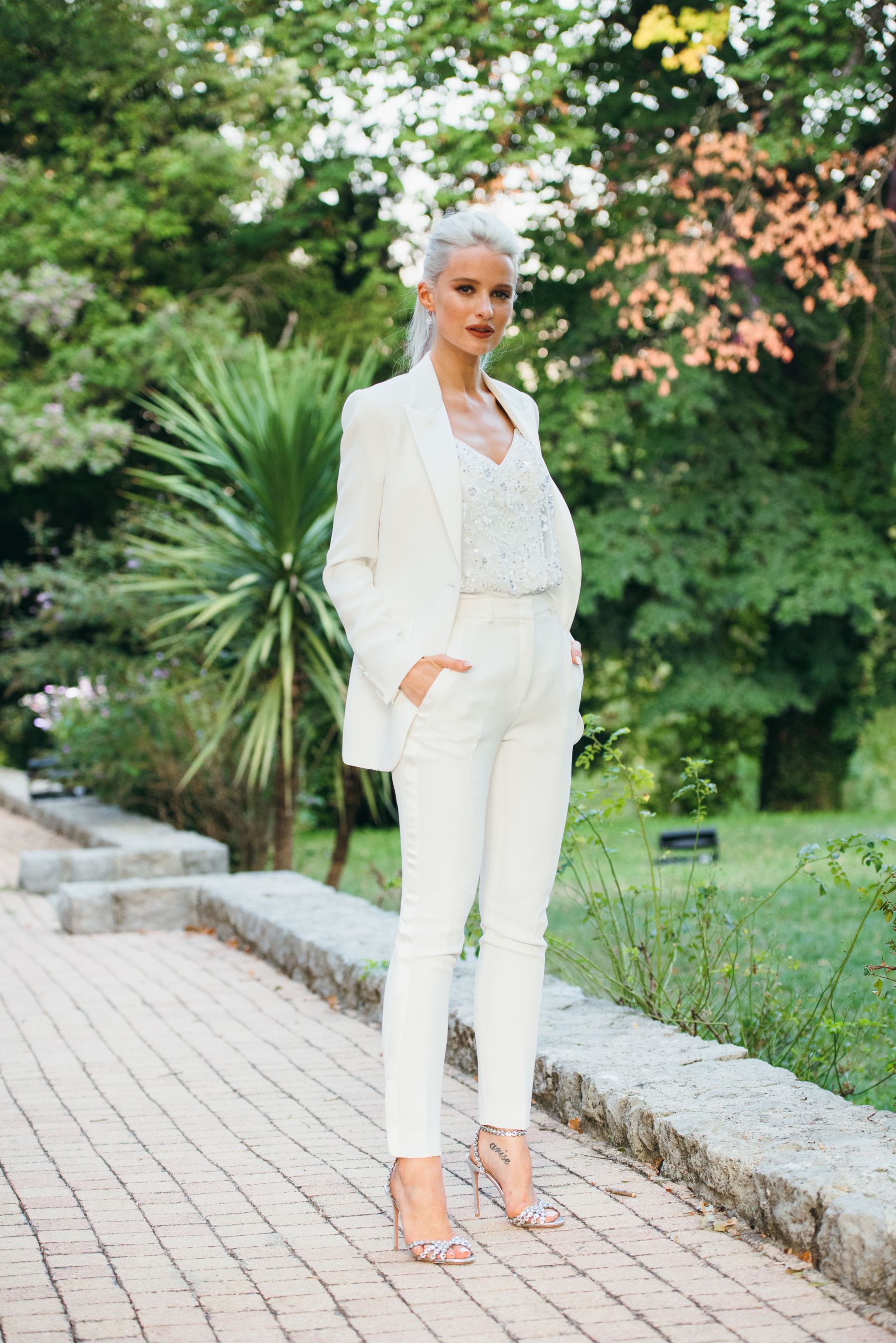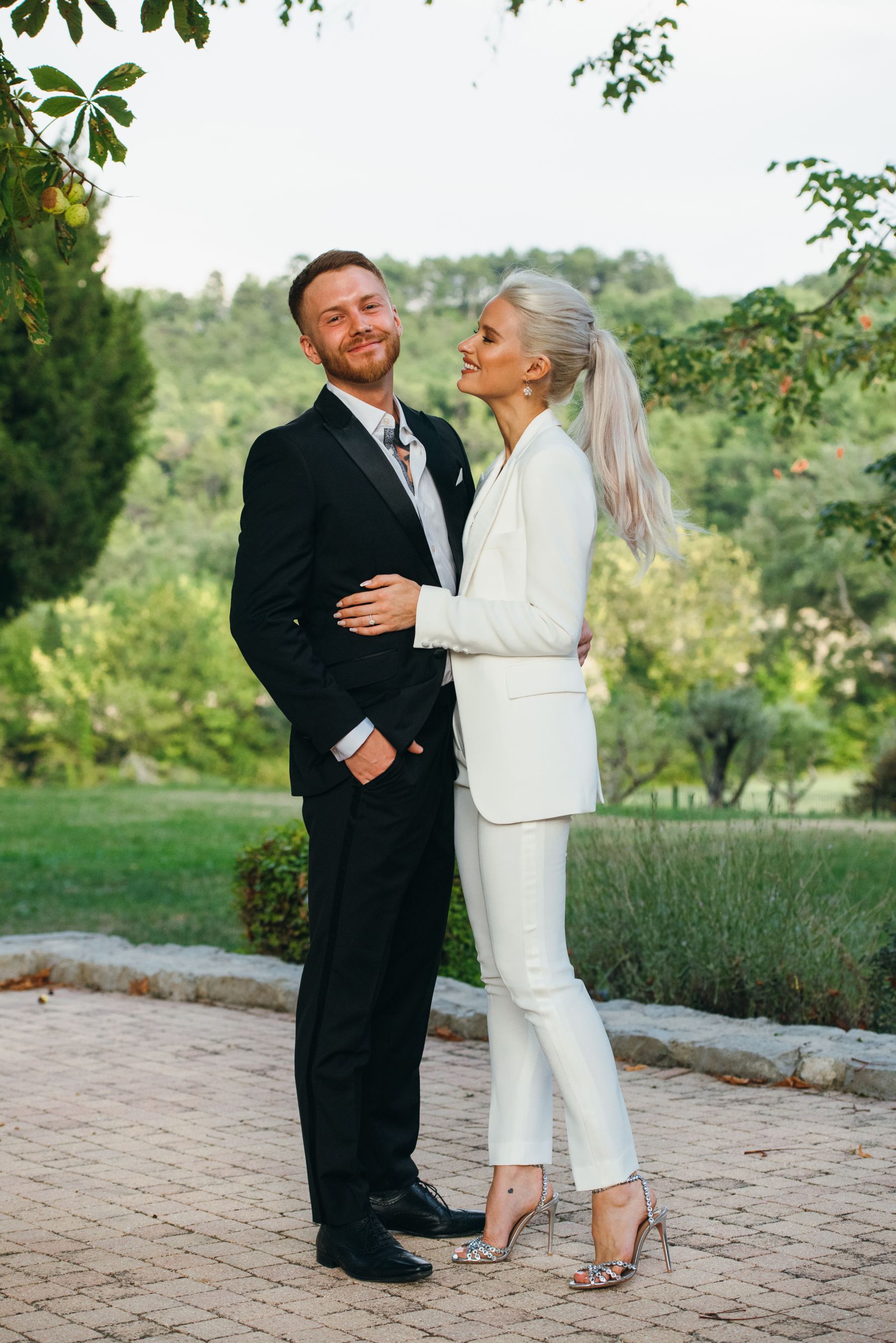 Find the full details on my Bridal Makeup here: Vogue
Find the full details on all my Wedding looks here: Harper's Bazaar
Inthefrow uses affiliate links.
Read the disclaimer here. 
Sign up here for a weekly catch up of everything Inthefrow