25.09.2019
5 Bridal & Occasion
Hairstyles
As a bride I think it's quite obvious you want to feel and look the best you ever have. For me this meant not only having my favourite beauty treatments pre wedding, such as my Vita Liberata spray tan, my Nouveau Lashes LVL treatment and my regular AlumierMD facials - it meant having people around me that knew me and my style well. 
Cue booking my wonderful makeup artist Nikki (I promise I'll share all the details on what Armani Beauty products she used on the blog soon) and my amazing regular hairdresser Larry. 
I've been visiting Larry's salon in London for a couple of years now and as well as having my hair coloured regularly by Amy Fish (the platinum queen) I'm lucky enough to be a client of Larry's too. I trust him explicitly every time I visit and he understands exactly what I need without fail.
Knowing how much trust I always put in Larry and the team with my regular appointments, I hurriedly booked and paid for him, as soon as we had our venue confirmed and it was quite simply one of the best decisions I made. 
Here's a behind the scenes look of the 5 bridal hairstyles we decided on and how Larry created them using Larry King Haircare and more on our wedding weekend. 
Look One - The Textured Pony 
For our Friday evening Larry and I decided on a swishy textured ponytail, created with custom coloured extensions from Hairtalk Ireland & UK. Larry used a Dyson supersonic hairdryer to create volume at the root and then boosted it using his Volumizing Hair Mist both at the scalp and roots. The result after teasing the hair around the base of the pony and pinning loosely into place, was a lifted and textured look, with height at the crown, that meant business and had me feeling like Ariana Grande all night. Larry tamed my baby hairs with his A Social Life For Your Hair Finishing Cream and Redken Windblown.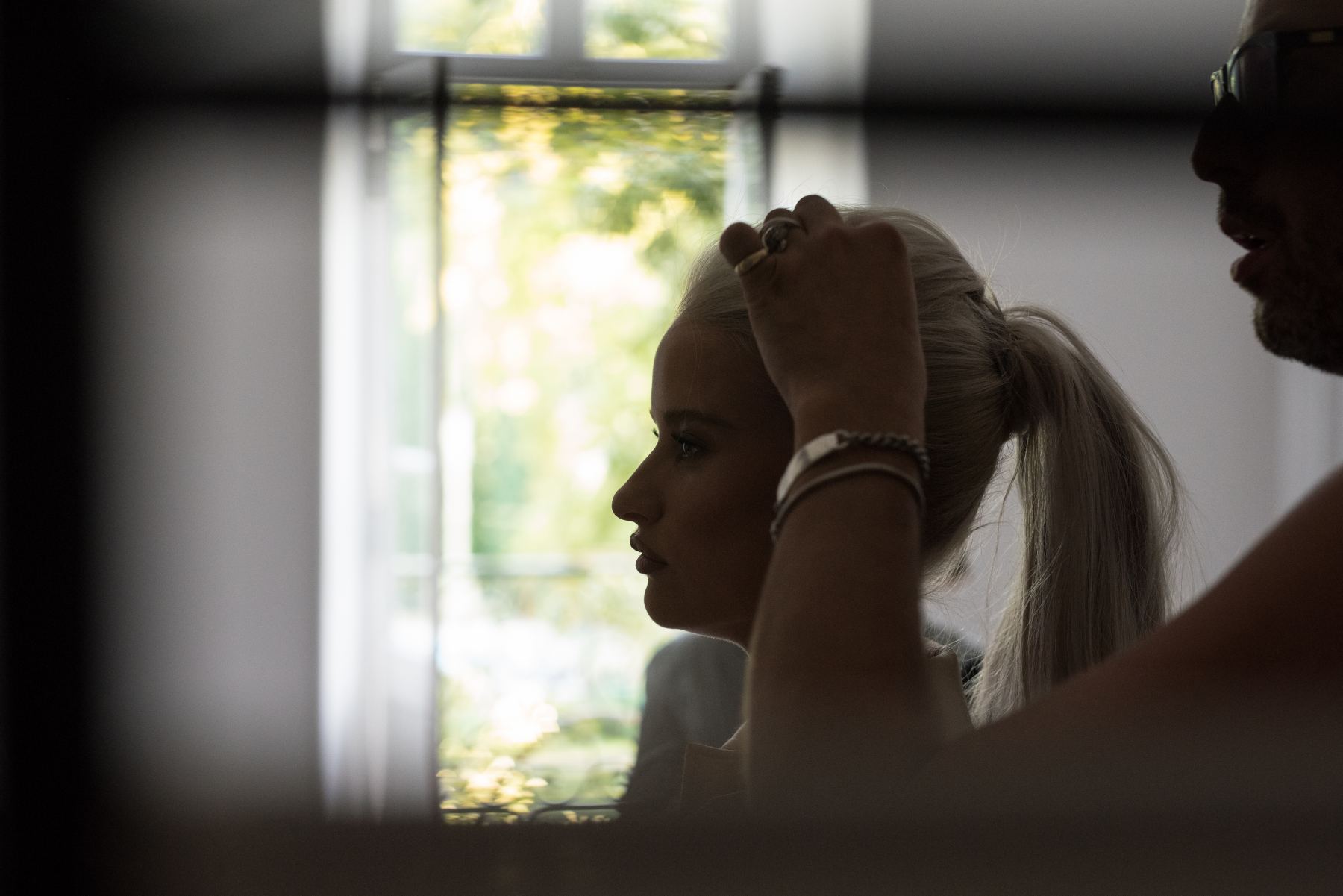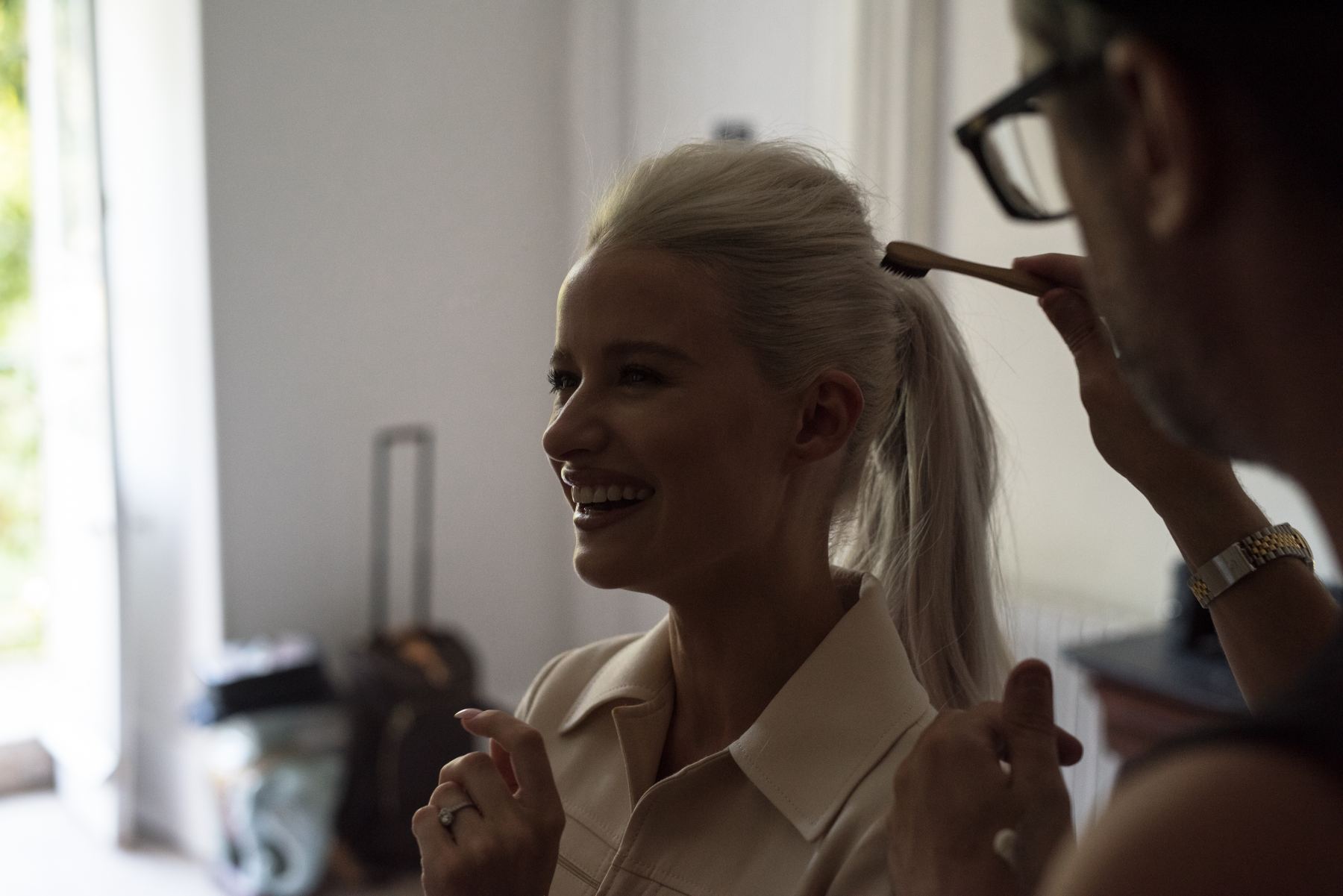 Look Two - The Vintage Bombshell
For Saturday morning and our wedding pool party, Larry and I settled on a vintage inspired look around a beautiful custom hairband created by Lotte Willis London. Larry created my favourite texturised waves that I always leave his salon wearing but added height at the crown by teasing my roots with his Volumizing Mist. He tucked the front of my hair behind my ears and slicked it to my scalp using A Social Life For Your Hair Finishing Cream and contrasted with lots of fluffy waves behind the hairband. 
Look Three - The Knotted Up Do  
Then it was onto the afternoon and it was time to create my ceremony look. In our trial run a couple of months before the big day Larry had blown me away with a beautiful up do that twisted behind into a tucked up do and left a few soft waves loose. He pulled and pinned my waves back, layer by layer, until the bottom layer could be tucked underneath the up do in a knot. This lower version of an up do left room to pin my custom veil just underneath my crown and then Larry teased soft pinches of hair from the knot with A Social Life For Your Hair Finishing Cream to create a more undone style.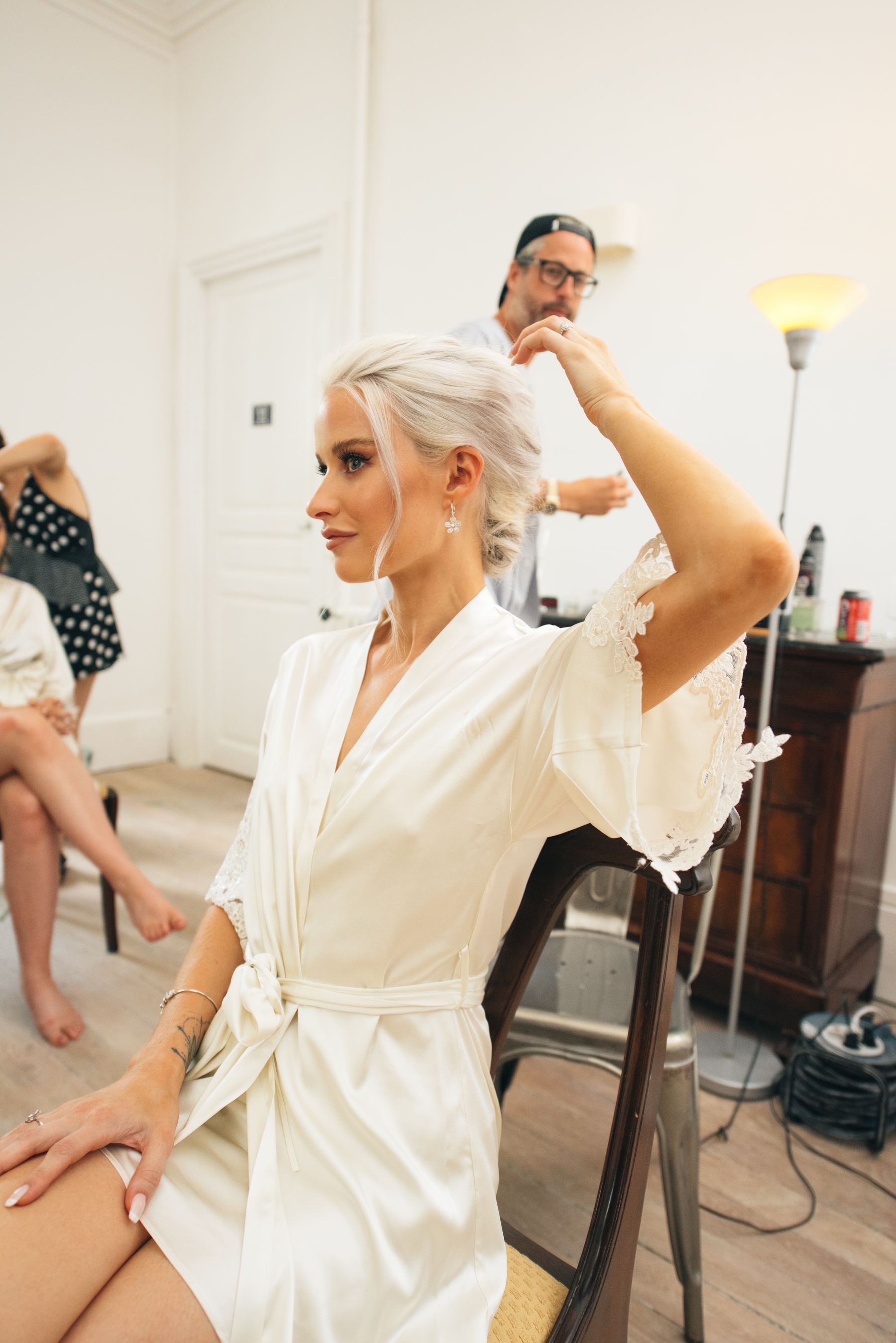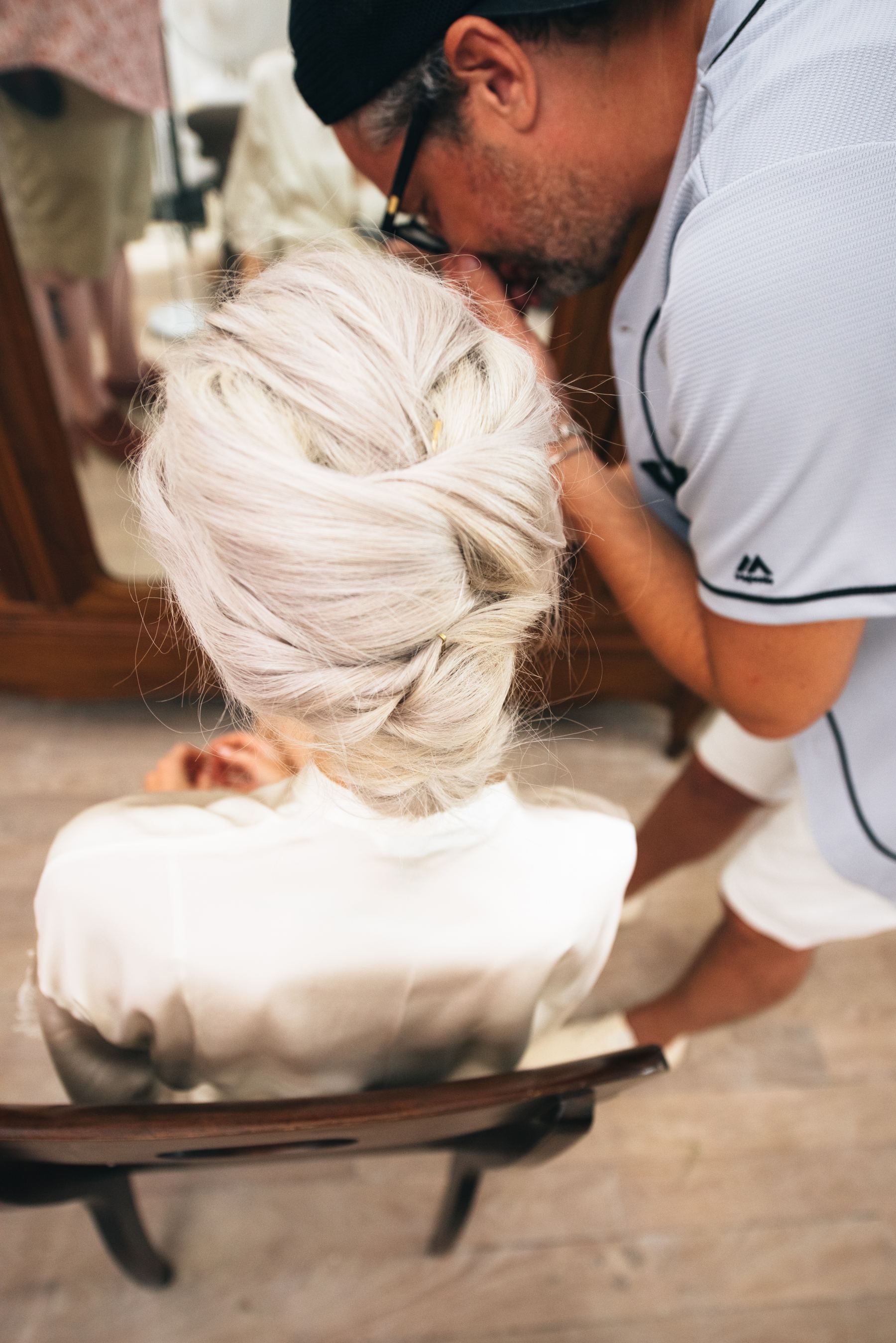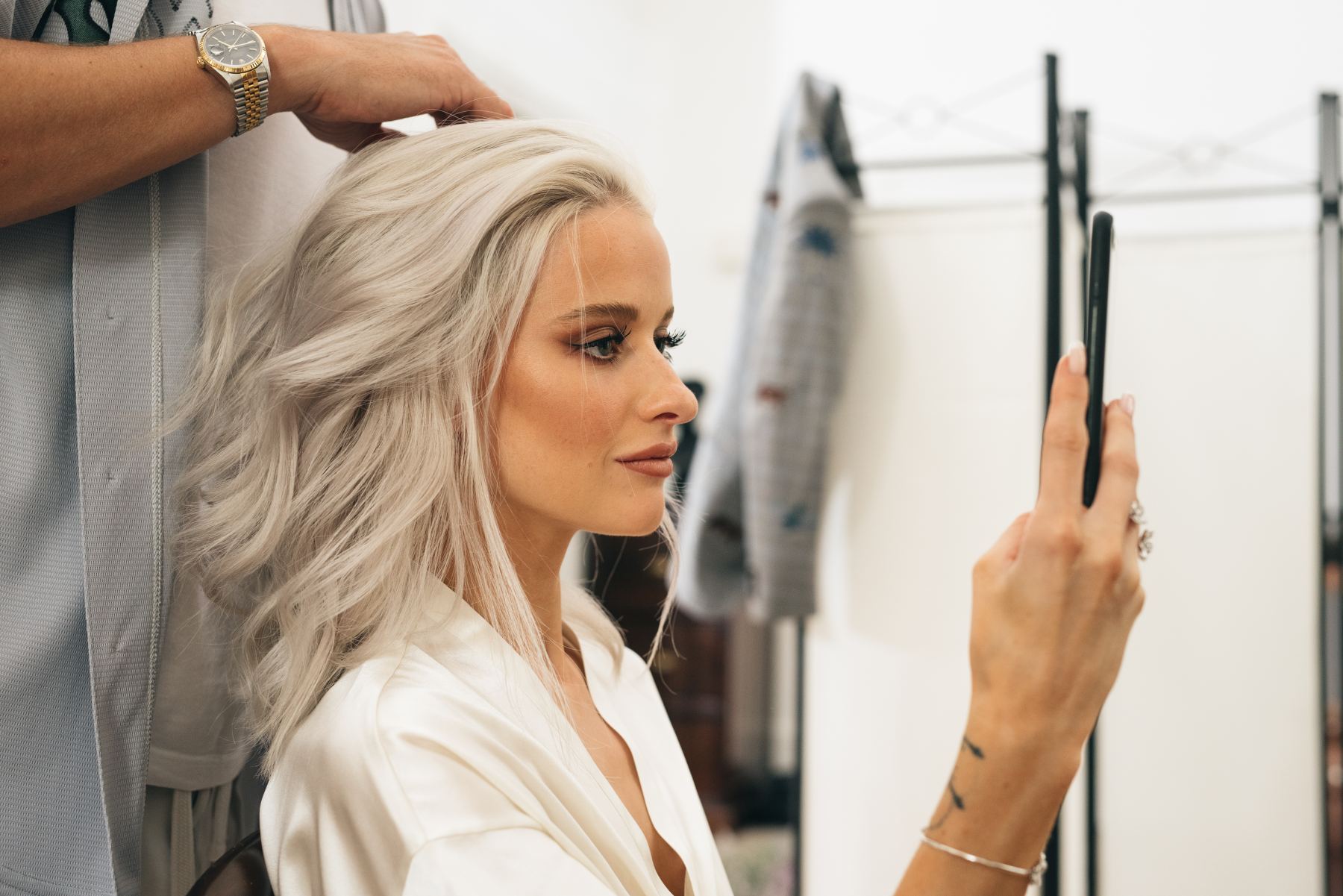 Look Four - The Soft Waves
For my evening look we kept things fairly simple and went for a style I know and love - soft, loose waves. We unpinned my hair from it's knotted up do and lightly brushed through, before Larry once again curled my hair into tousled waves. He added texture and volume with his Volumizing Hair Mist worked into the roots and ends and my quick evening style was perfected just in time to head to the dance floor for our first dance - Lookers by The Menzingers.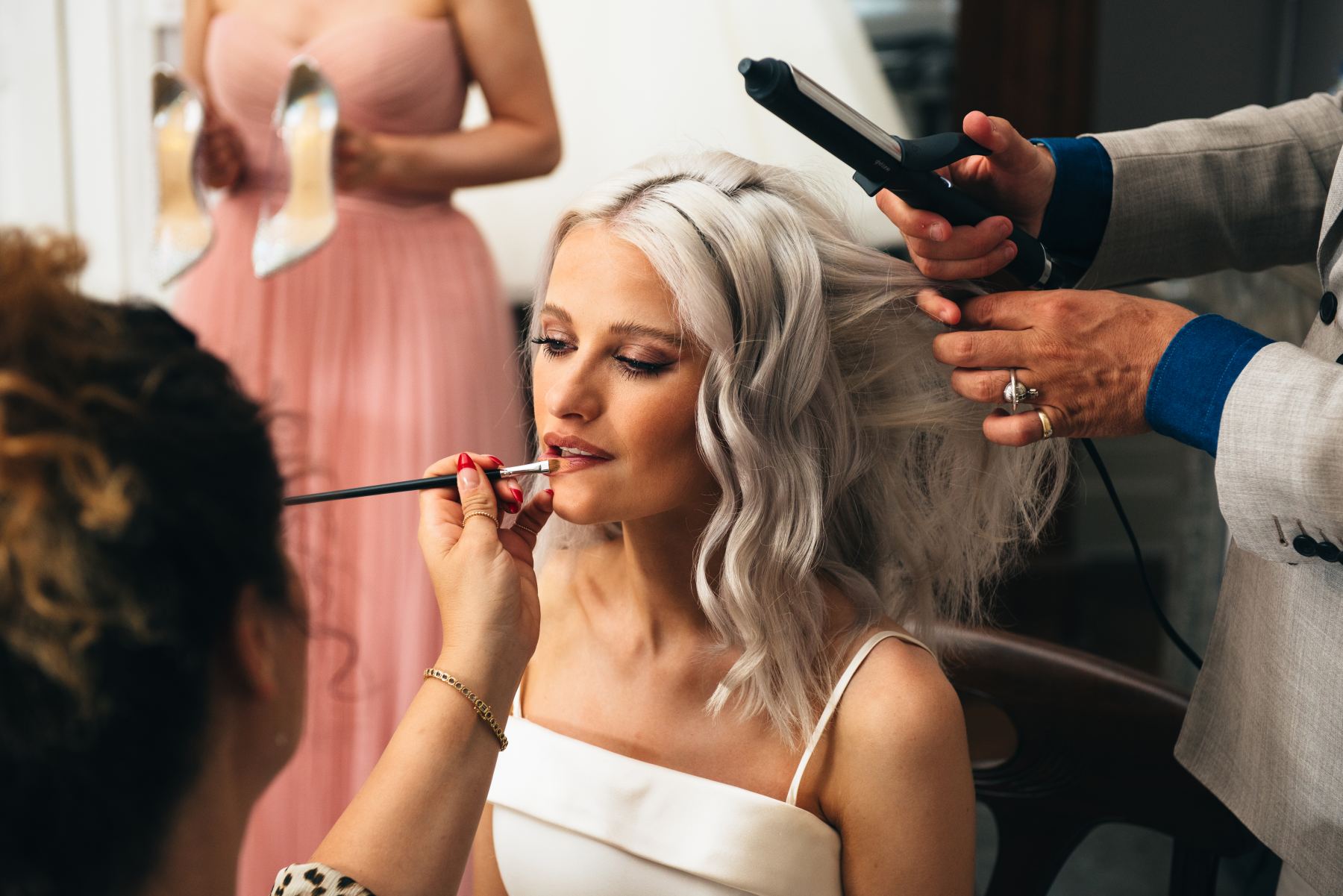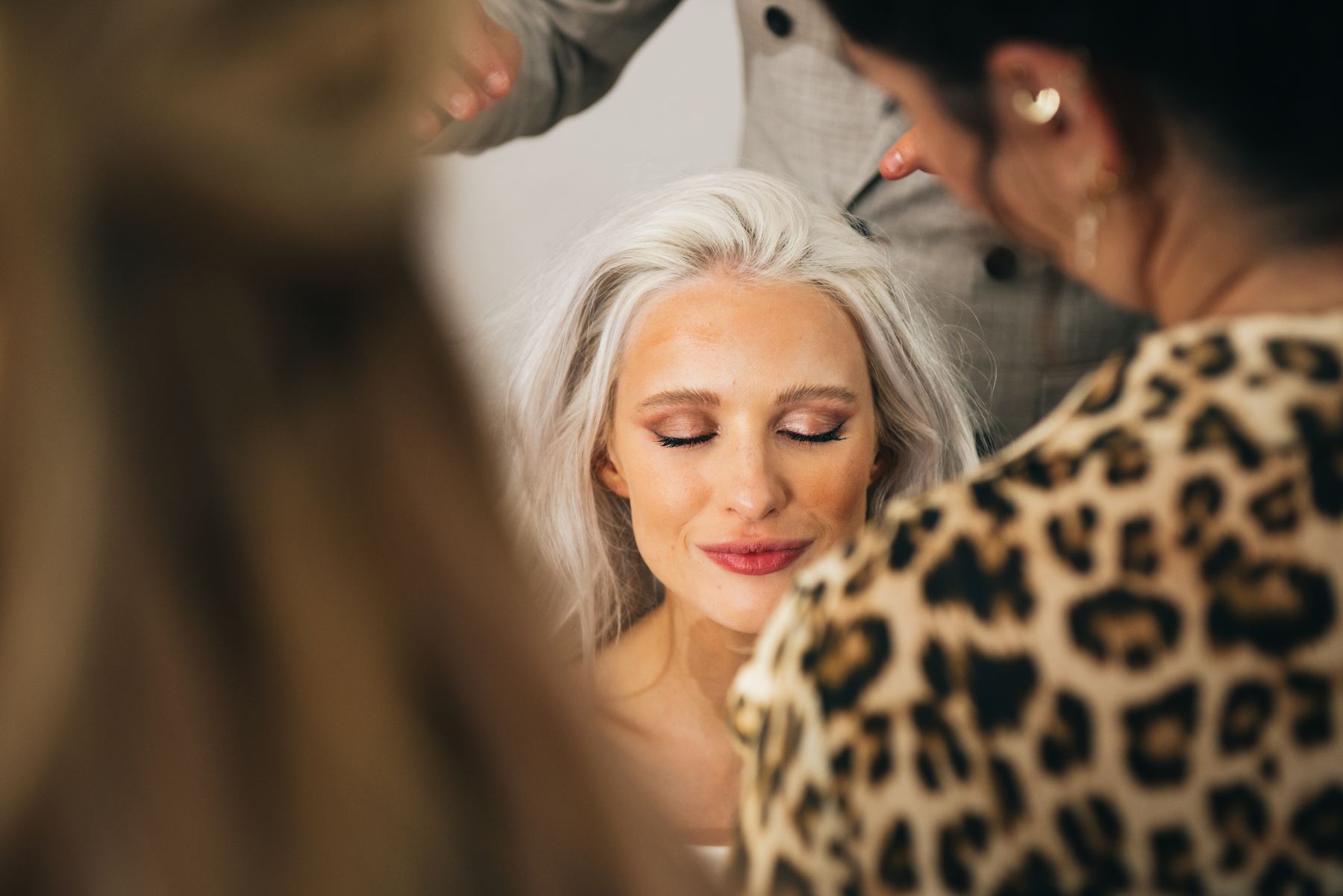 Look Five - The Messy Bun 
My go to last minute look for any special occasion is quite often a low messy bun, so Larry decided that my Sunday post wedding look should compliment my usual style, which I loved. He pinned my hair back similarly to my ceremony look but with more height at my crown and tamed any post wedding frizz with the Redken Frizz Dismiss Anti-Static Mist. We kept all my hairs in place with the A Social Life For Your Hair Finishing Cream and the 'Oh Baby' Flyaway Bamboo Hairbrush for a more 'put together' front view with no loose strays.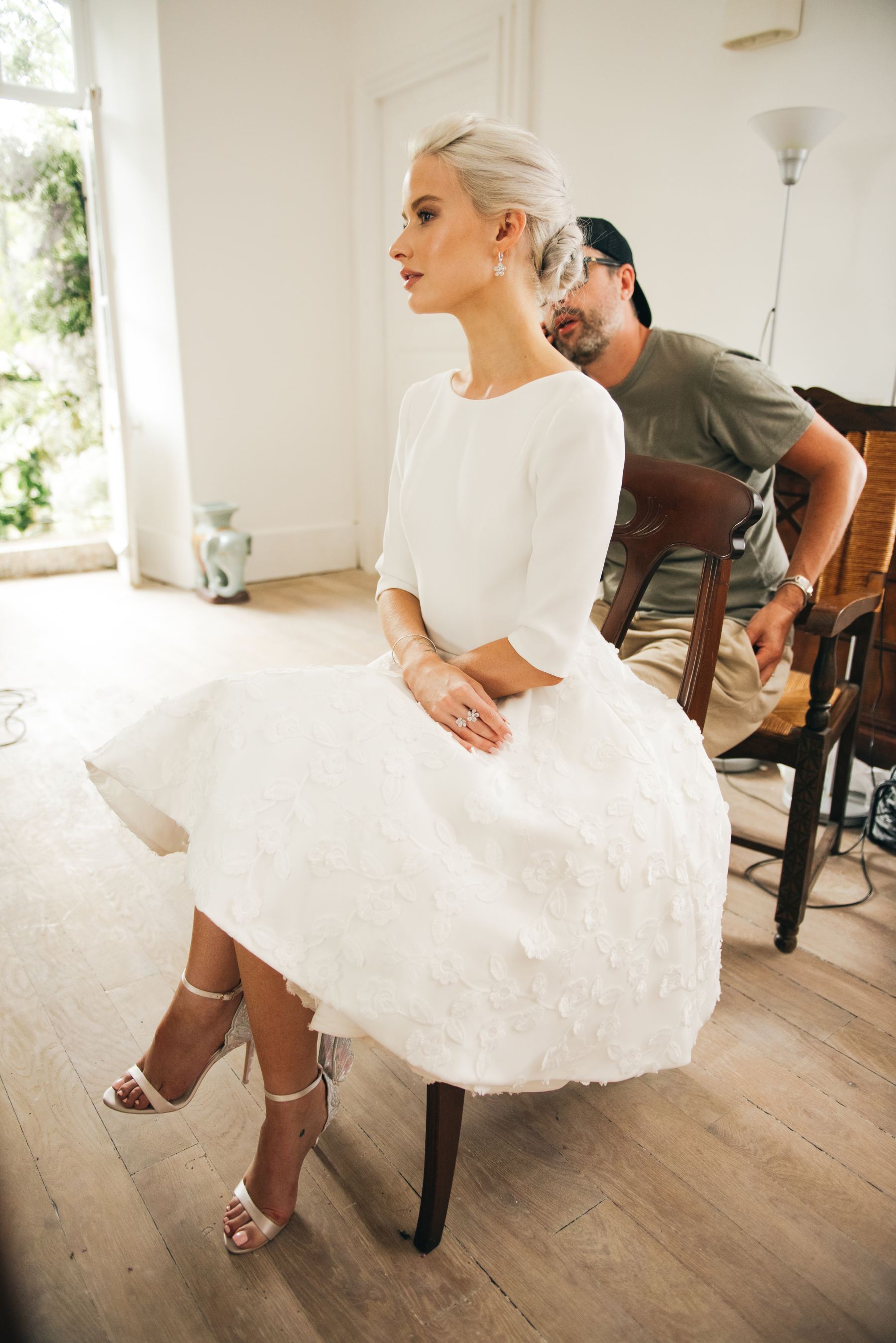 The Details
My Jewellery: David Morris
My Nails: DryBy London
Hair: Larry King / Larry King Haircare
Makeup: Nikki Makeup / Armani Beauty
Wedding Scent: Maison Christian Dior
Wedding Planner: The Lobster Collective
Wedding Venue: Chateau du Bijou 
Throughout the weekend Larry used a Dyson hairdryer, Larry King Haircare and Redken hair products.
I'm so grateful to Larry for creating 5 perfect hairstyles for me, that truly made me feel absolutely beautiful throughout our weekend. A huge thank you to him for also making the weekend so amazing with his company and sense of humour - as you can tell from the photos I almost never stopped laughing!
A big thank you also to the wonderful Lilli from Larry's salon, who looked after all my bridesmaids and gave them the most beautiful tousled buns for our wedding ceremony x
Find the full details on my Bridal Makeup here: Vogue
Find the full details on all my Wedding looks here: Harper's Bazaar
Inthefrow uses affiliate links.
Read the disclaimer here. 
Sign up here for a weekly catch up of everything Inthefrow