20.08.2019
Let The Countdown
Begin!
It's less than 2 weeks until the wedding and I have decided if I say out loud 'I'm not panicking' enough times, it will become the truth. That's how it works right? You can believe something into being? Well I sure hope so haha!
The majority of plans are locked in, everyone's flights are booked and even the littlest of details are set in stone (just wait until you see our beautiful napkins, all the heart eyes!) but I've found there's always that feeling of 'have I forgotten something?' during wedding planning that I just can't seem to shake. It's like the most extreme version of when you're driving to the airport and you're worried you've forgotten your toothbrush.
The fix? Lists! 
More lists than you've ever seen in your entire life. Lists upon lists upon lists. Lists as long as my arm. Gosh I love lists haha! So here it is.
12 days out from saying I do and finally it's all coming together - our big day!
Inthefrow uses affiliate links.
The above accessories and dress were loaned for the occasion.
Jewels: Bvlgari | Dress, Heels & Bag: Ralph & Russo
Read the disclaimer here.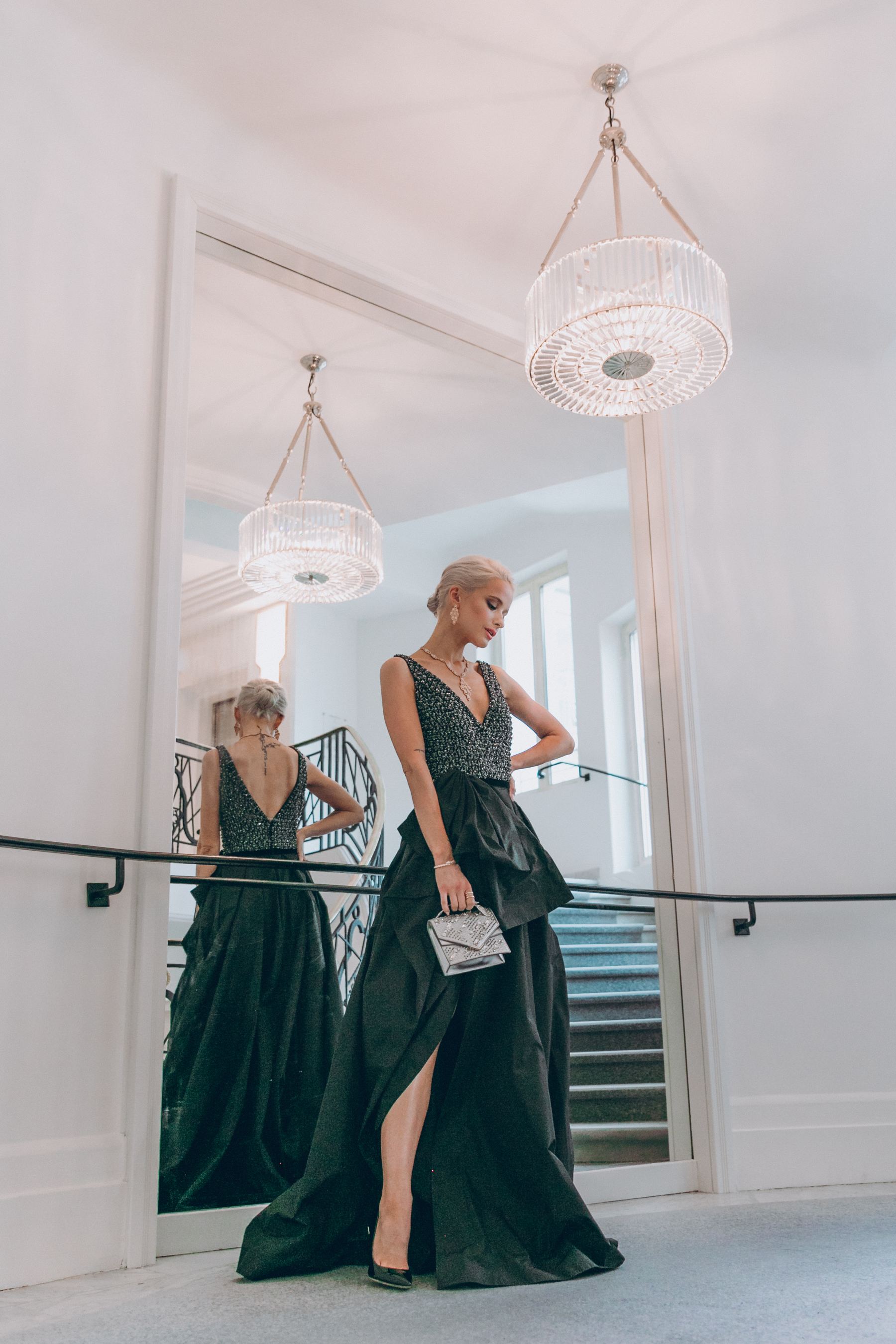 So what's really left to organise?
There's not too much left to tick off at all but here's what's been finalised over the last week and what few things are still left to do:
- Our beautiful confetti has arrived from Adam Apple - the same company my bestie Beck used for her big day 
- We had our personalised wine glass charms arrive from Little Orchard Creations so that no one misplaces their drink
- Our seating plan and last minute stationery from Design by Pye has been sent to print
- Our final playlists for the weekend went off to the musicians and the DJ complete with our first dance songs
- I still need to have one last chat with the amazing Papertwin who are filming our wedding weekend and my wonderful photographers too
- My Bridesmaids have all had their last try ons of their beautiful Pronovias gowns ready for the big day
- The Groomsmen have all had their last try ons of their handsome Ted Baker suits and shoes
- My wedding dresses are all pressed and ready to be collected - so exciting!
- I've had both my final makeup and hair trials and I'm over the moon happy 
- The wedding flowers have been ordered and every precaution for rain has been thought of (Feel free to pray for sunshine for us!)
- And last but certainly not least just before the big day - I still need to pack my suitcases and put my out of office on!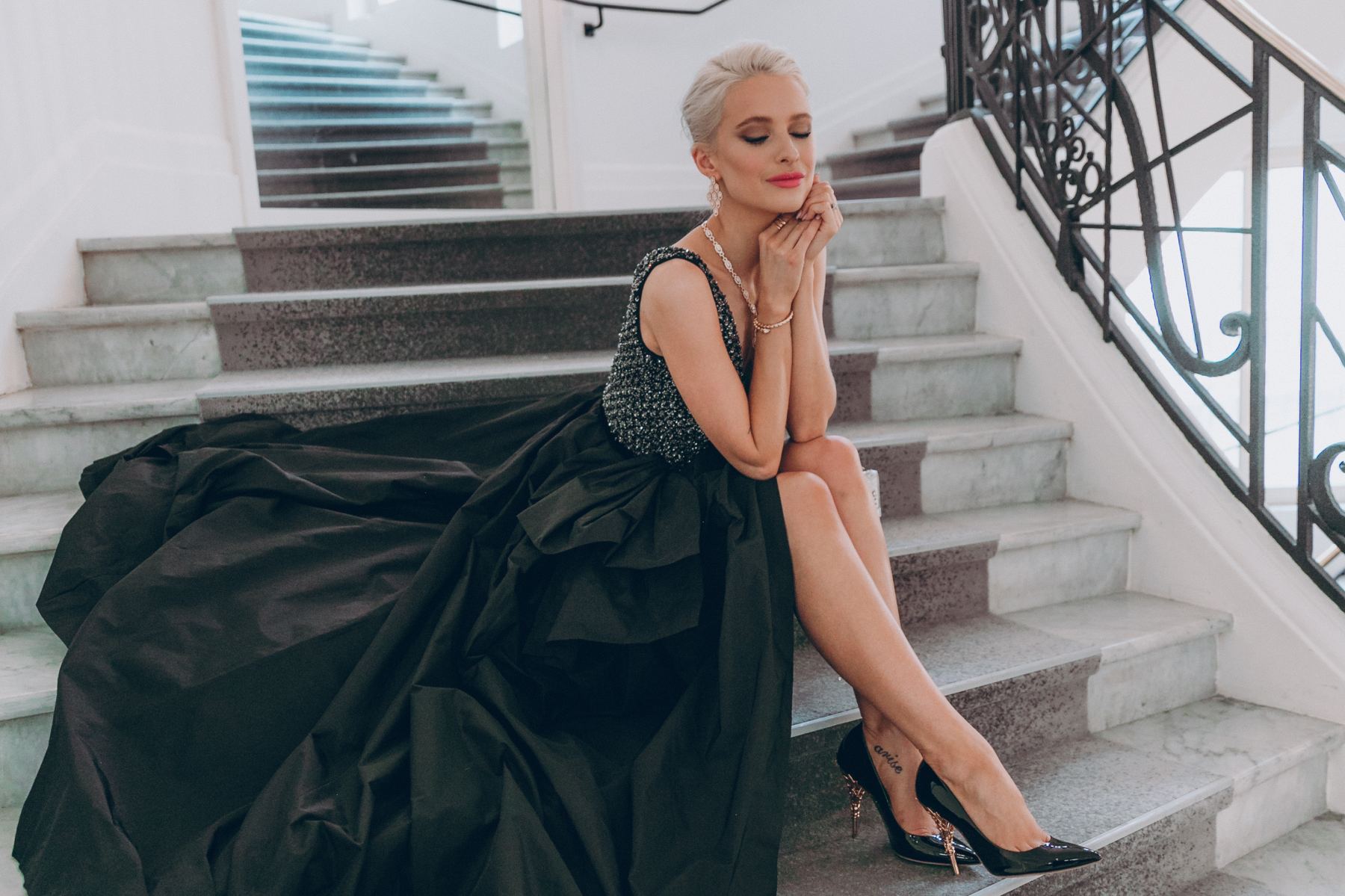 I just cannot believe that our big day is finally so close. From getting engaged last August and delving into the first steps of wedding planning and through all the ups and downs we've had, it doesn't seem real for it to be just around the corner. One thing that I really want to make sure I do, is soak these last few days in and not miss a single moment. So many of you told me to stop and just breathe as the planning and the day itself will fly by and I'm trying hard to take that advice on board. 
Thank you to each and every person who has offered their congrats, their advice and their love to us during the most exciting time of our lives. We're forever grateful to you all and for the chance to share our journey with you.
Victoria x
Images taken on and before the Cannes red carpet with L'Oreal for who I am a proud ambassador.
Pictured with Lydia Millen. 
Sign up here for a weekly catch up of everything Inthefrow