30.07.2019
Can We Do It
All Again?!
I would very much like to rewind back to last weekend please - it went by far too fast and I wish I could do it all over again! I can't believe that my hen party has been and gone but I can honestly say it was one of the best weekend's of my life.
I chose to film little snippets mainly for my own memories and to show my Mama what we got up to of course but there were so many amazing things/surprises going on (I told people they could just grab my camera when they wanted to) that actually I think there'll be a full vlog of the weekend! I wasn't planning on doing a blog post about what we got up to as I took barely any photos (the sign of a great weekend and living in the moment) but I've had quite a few messages asking about where we stayed, why I chose Newquay etc. so I thought I'd tell you a little about it!
So here it is - a little run down of the most incredible weekend with the most wonderful people and why I can't wait to get back to Newquay again next year, even if it won't be quite as exciting as July 2019 ever will be!
You may have seen that I wrote a blog post a few weeks ago about my plans for a hen weekend and why apart from our destination, beautiful Newquay, the rest was a total surprise. I let my wonderful girls take the reins and the only thing I asked for was a girls weekend together away from work - something as you know I very rarely embrace. So why Newquay? I spent so many Summers in Newquay as a young girl with my family, and some of my most vivid memories are of beach days, amusement arcades and fish & chips with my parents strolling along the cliff sides. I even organised a college road trip with friends to the same area to surf and share one of my favourite places ever with people important to me. 
So when we started to research whereabouts to stay in February of this year, Newquay was a no brainer for me, as was renting a house rather than staying in hotel rooms. Not only did this mean we could spend more time together easily, rather than retreating to our own rooms in an evening, it also turned out cheaper to rent somewhere as a group for 3 nights than staying in our own hotel rooms. My amazing cousin came across George24 and we immediately knew it was the one. Enough space for 16 of us (it sleeps up to 20), walking distance to everything, a hot tub in the garden and enough bathrooms to accommodate us all! We arrived to prosecco, homemade scones (triggering the age old cream or jam first debate, leave your answers below haha) and sweets galore - such a lovely unexpected touch!
So after arriving on Thursday which was also my 30th birthday, we promptly introduced the whole group to each other over drinks and food. Then, when we arrived back at the house later in the evening, my bridesmaids had not only decorated the entire house with photographs of us over the years but they had made a huge welcome sign of baby me in a veil (Thanks for that Mama haha!). They had even got me a birthday cake from a local patisserie to sing Happy Birthday to me. Cue the first of the happy tears over the weekend that I'm sure you may have seen over on my Instagram already! Not only had they decorated all 3 floors of the house, they had even made a goody bag up for each of the hens full of my favourite things. They remembered my favourite sweets, had itineraries designed for the weekend's plans and even organised some beauty gifts from 2 of my favourite brands (Thank you Armani Beauty & Kiehls!) and cosy PJs (Thank you Next!) - such a perfect touch for my favourite ladies!
Friday the weather was a little wet (slight understatement if you saw the torrential downpour we got caught in haha) but we still made the most of our day by 'hot tubbing' in the rain, drinking gin and tonics together and then the girls had organised the ideal Friday night in together. Pizza, gin goodies (Thank you Daffy's Gin - all the heart eyes for their Mulberry gin!) and a pamper night in our PJs watching Love Island - turns out they know me better than I know myself and a cosy night in with no work on my mind was just amazing.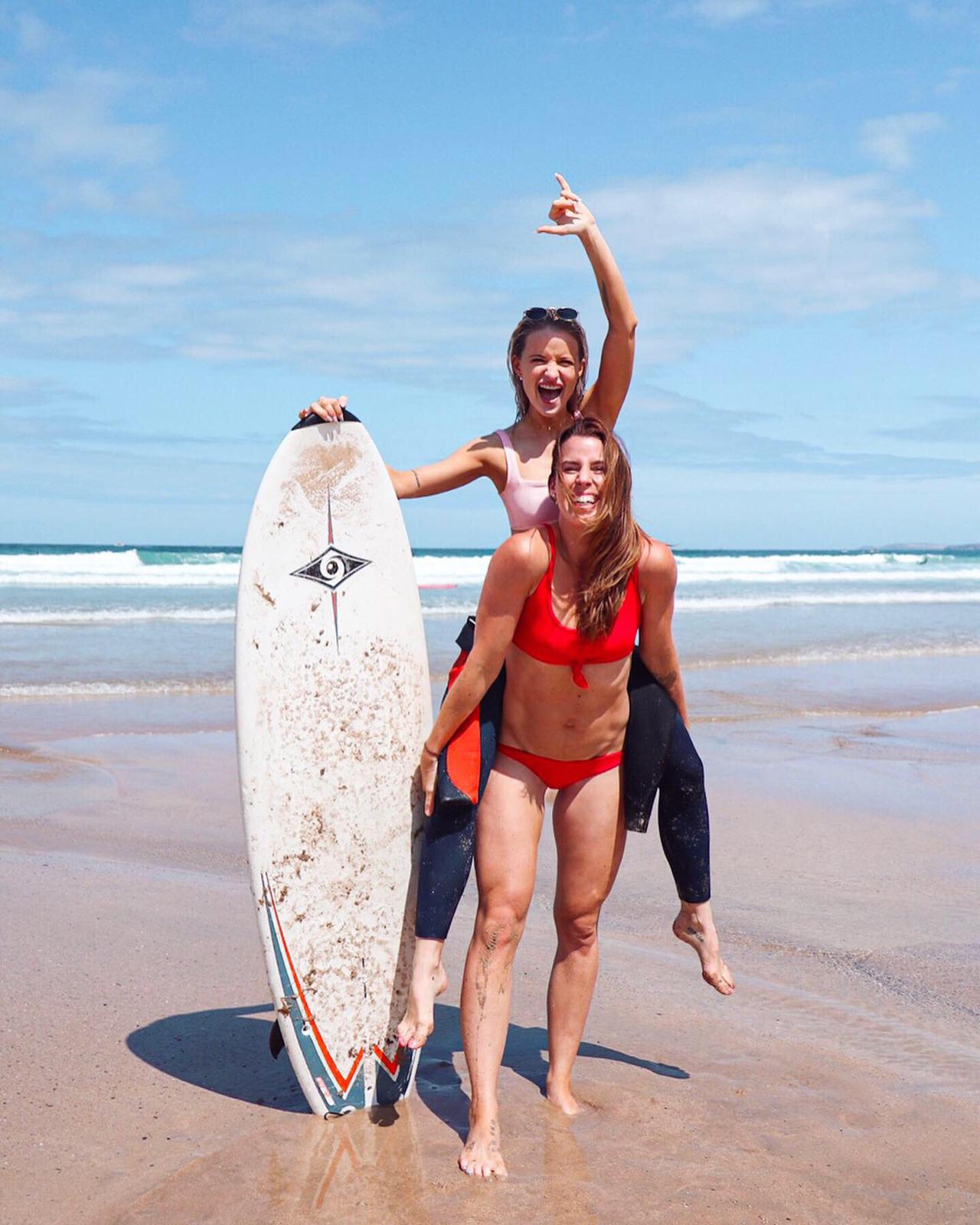 Saturday the weather was absolutely glorious and the girls had booked for us to go surfing (our accommodation recommended NQY Surf School on Great Western Beach) and I can see why! Our instructor was super patient and friendly and the beach was a little out of the way making it perfect for a big group of us to be away from lots of tourists as we surfed. We then headed to a beautiful afternoon tea with scones bigger than my head and enjoyed a sunshine walk together back to the house before the best night out I've ever had in my life! 
The evening started with a huge surprise when I came downstairs to the most beautiful spread of food I've ever seen! My lovely hens had organised and paid for the super talented Platter London to come all the way to Newquay and make a buffet of all my favourite foods - speechless! Crab and avocado toasts, a huge cheeseboard, peanut butter brownies, literally everything I adore and more, just so thoughtful and it turned out that I used to teach one of the lovely ladies who created the company. What a small world Klara! 
From then on I must have cried happy tears on the hour every hour. We played hen games (I think we filmed some of them), I took part in a Mr & Mrs quiz that Alex had filmed, we played Martini Asti pong (my fave drink in the world) and we headed to Walkabout where we danced till we couldn't dance anymore. We sang at the top of our lungs to Dire Straits, Vengaboys, Bruce Springsteen, Joy Division, Cascada, Human League and so many more as the hours flew by. 
It's no exaggeration to say I had the best weekend of my life with my favourite people and I hope you enjoyed hearing a little more about why it was so perfect and why I chose Newquay. I can't wait to do it all again for our wedding weekend! The countdown is on :)
The biggest thank you to my besties for making it truly the best weekend of my life (I love you guys more than you know) and to the lovely brands that reached out and made all my girls (and me) so happy all weekend with their surprises. x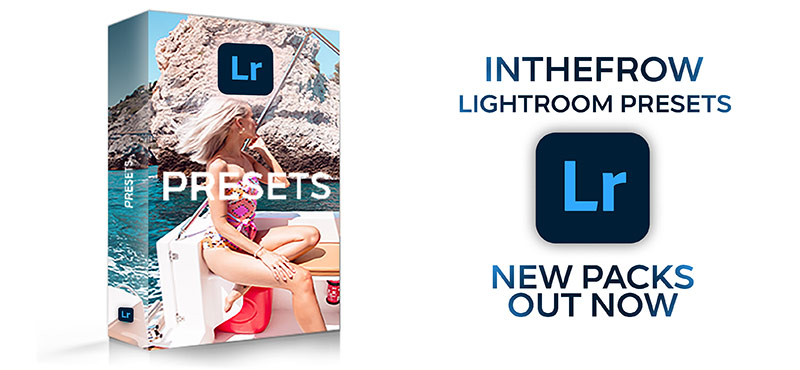 Sign up here for a weekly catch up of everything Inthefrow