24.06.2019
The Best
Maxi Dresses
It's official - it's almost British Summer time. Long days filled with sunshine, after work drinks with friends and dreams of Summer fashion are fast approaching, even if the weather in London doesn't seem to know it just yet. It may feel like the depths of rainy season right now but here's hoping for a little sunshine to come our way sooner rather than later. 
With sunshine in mind, I thought it was only right to dedicate a post to the most underrated yet most flattering of Summer clothing - the go to maxi dress. From being able to rock a shirt dress for meetings, through to a strappy number for the beach and even adding a touch of sparkle for a more formal occasion, there are thousands to choose from this Summer. 
With so many shapes, colours and price points to choose from - here's 25 of my favourites in stores right now and why these 5 particular styles, are the trends I'm craving for my own wardrobe this year. 
DOTTY ABOUT SPOTS
Polka dots and spots are everywhere right now. It doesn't matter if you opt for clean dots or smudged spots - you'll be totally on trend no matter what colour you choose. Versatile for more formal occasions or easy to dress down with a classic denim jacket for brunch. There's so many types to add to your Summer wardrobe. 
BEAUTIFUL BARDOTS
Ever the chic choice, a beautiful bardot style maxi is the perfect Summer maxi style for whatever vacation you have in mind. Easy to wear and layer on a city break and light enough to style for a week on the beach. Go floral to embrace the season or stick with block colours to really get your wear both at home and away.
HINTS OF SPARKLE
It's the season of graduations, bridesmaids and Summer balls which always offers the chance to add some sparkle into your wardrobe. No matter what formal occasion you're dressing for and no matter what your budget, there's so many classy choices in stores right now to help you shine and stand out from the crowd.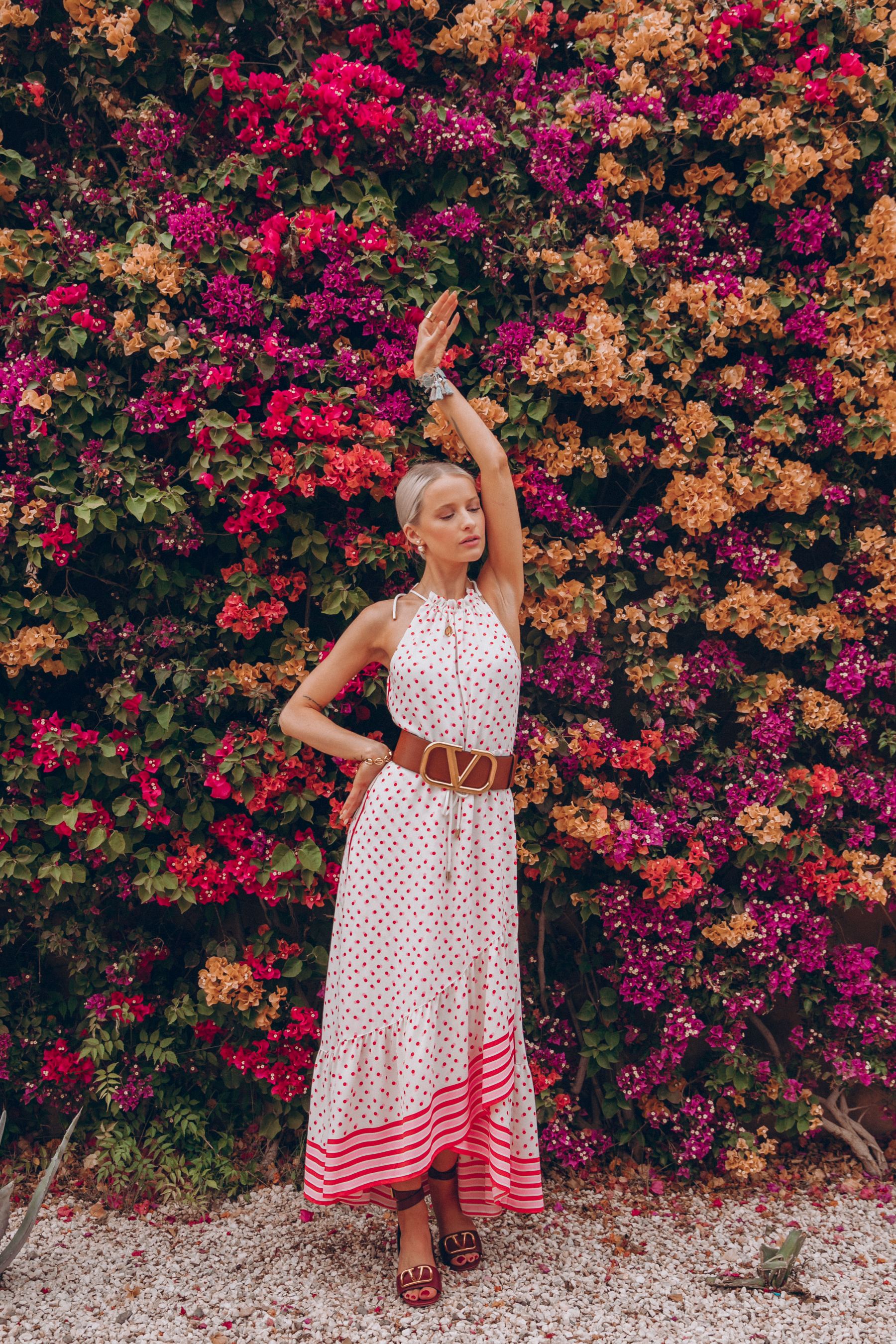 PRETTY PASTELS
Think sorbet and ice cream shades teamed with natural woven bags, shell earrings and your favourite tan sandals - my style this entire Summer! Easy to style, embraces multiple trends and style dependent works from weekend break to more relaxed Friday office vibes. Hello sunshine!
BRIGHT LIGHTS
If there's ever a time to embrace those beautiful jewel tones we saw on the catwalk for this season, it's Summer evenings with friends. Think vibrant blues, greens and my favourite yellows to hit the trend head on. Barely there heels and chic pearl bags finish the look with the 90s in mind and a nod to the 80s too. 
Sign up here for a weekly catch up of everything Inthefrow