01.04.2019
How Have I
Been Doing?
You may remember just after Christmas I put together a post all about how I intended to do things a little differently this year in regards to my work/life flow and also about my one and only resolution for 2019, that I hoped everyone could get on board with.
Out of all the comments I received on those posts the one that truly stuck with me was one that said they would love to see, if a few months down the line, I'm successful with all or any of my wishes. Well in the interests of full disclosure and *spoiler alert* to show that life doesn't always go to plan, I figured an update was definitely overdue.
So here I am, currently on cloud nine after announcing I'm on the front cover of Brides Magazine but equally frazzled after a week of meetings, travel, house legalities and wedding planning. So before you scroll down and see whether I'm getting close to any of my goals yet, place your bets on if you think I've got any of my work/life routine balanced out yet.
You can take a look at my Resolution post here and my original Work/Life Flow post here if you want to catch up with those before you head below to my update. 
Inthefrow uses affiliate links. The above items were gifted and loaned for LFW.
This post is not sponsored. Read the disclaimer here. 
TRAVELLING LESS
I'd say I've definitely given this a lot more thought than previous years and have much more of a handle on it than I used to. Of course I can't avoid the jet lag when it hits, nor can I avoid generally being exhausted after working in another country for a week or so, but my decisions this year have definitely benefitted me more than they have in the past. My January was much calmer than it has been previously and it gave me the opportunity to really start the year off confidently and with a real plan ahead of me. February and March have definitely been full of travel but travels that have broadened my horizons and enabled me to work with some of my favourite brands in fashion and beauty - and that makes more travel than I originally planned on a-ok by me!
Travelling Less: Mildly successful!
TAKING DAYS FOR DESK WORK
My work/life balance has always been dominated by work and although I've needed to weight things differently, I've never been apologetic about the fact that it's hard work that has got me to where I am today. 2019 so far has been the year of finally getting to grips with following more of a strict timetable, despite working for myself. Mondays and Fridays now book end my week as days to sit at my desk and work through blog posts, emails and campaigns and unless something incredibly urgent appears then meetings are restricted to Tuesday through Thursday. Adding more structure into my working week may not have lessened the work load itself (I'm still a workaholic haha) but it's definitely given me a much better perspective on tackling it and when I should be tackling it.
Taking Days For Desk Work: Definitely Successful!
FASHION WEEK RETHINK
In January I was once again starting to feel anxious about fashion weeks and everything they entail. The planning, the outfits, the travel, the shows, the after events and feeling like time travel is surely the only way to attend everything you'd like to. I mentioned in my work/life post that September's fashion weeks were quite easily the most organised I've ever taken part in and I desperately wanted this season to be the same. Luckily they were with the help of my team (excepting a few last minute timetable alterations to accommodate some campaigns) and actually being stricter than ever with my invites, equalled a busy but not crazy season. I think I need to accept that fashion week will always be a whirlwind and you quite often won't have a moment to breathe, but if every season gets that little more organised than the last, then I'm definitely going to continue to be excited for the next.
Fashion Week Rethink: Almost Successful!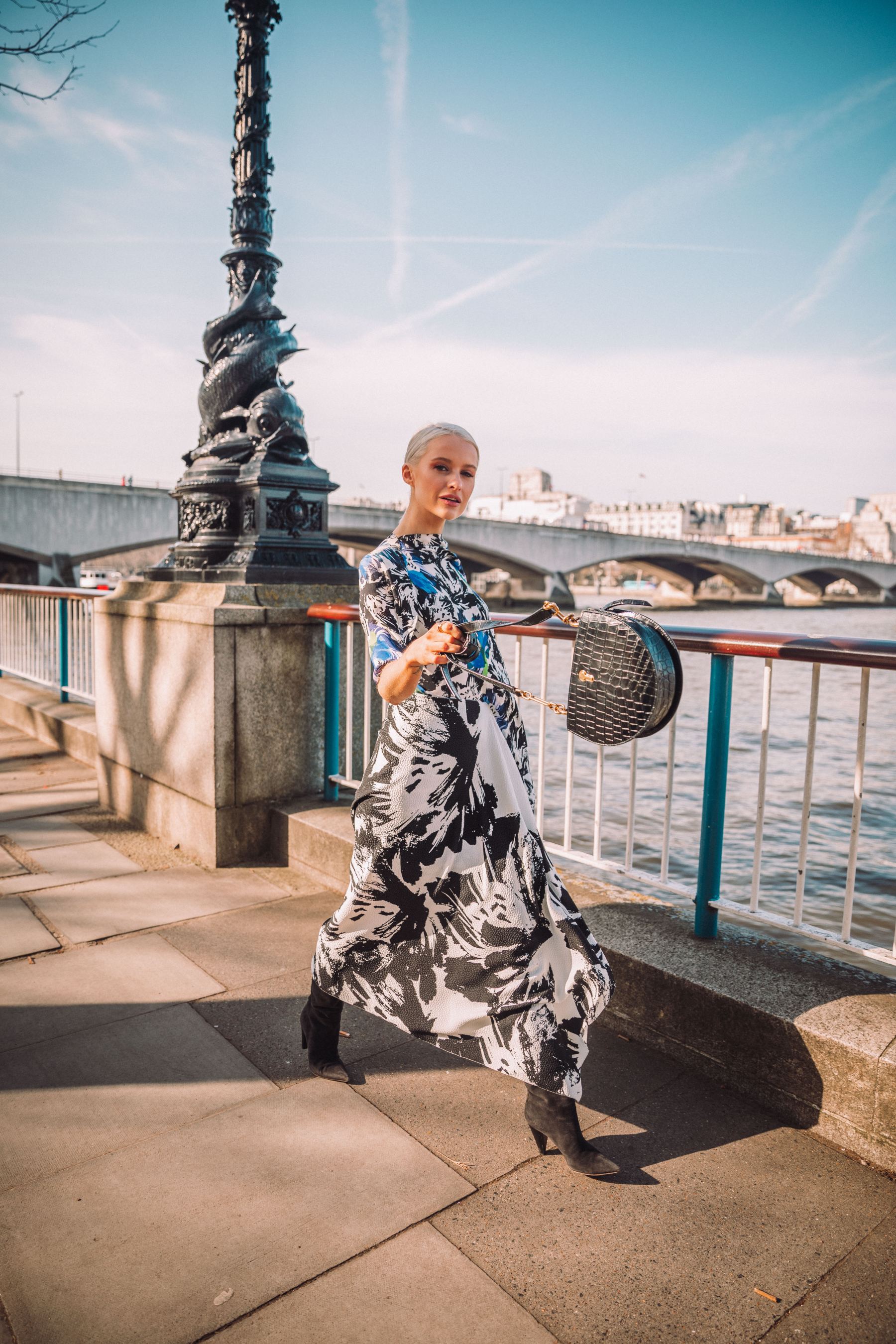 WORKING OUT & MY SELF CARE RESOLUTION
And perhaps the most important step and definitely the hardest to tackle head on, has been my quest to be kinder to myself and practice more self care across the board. From working out on a regular basis after a 4 month hiatus to recognising when my mental health is taking a dive, and from making time available to spend with loved ones to stepping away from work and asking for help when things get too much to handle. It's all a work in progress with so much going on pre-wedding but I did join Bodyism like I said I wanted to and it's been taking such weight off my shoulders to go to pilates and PT sessions on a regular basis, especially early in a morning as it clears my mind for the day ahead. There's a lot more to be done, but credit where credit is due, I may be a little frazzled right now but I'm also feeling pretty great about myself and proud that I've managed to implement far more 'me time' than I ever have before.
Self Care: All in all - a mediocre success!
Let me know below if you took on the self care resolution too and if so, how you've been doing with being kinder to yourself. Or maybe you planned to balance your personal and work life too and have an update on how it's going so far!
Sign up here for a weekly catch up of everything Inthefrow