10.04.2019
How To Wear
The Statement Tee
I'm a sucker for a great t-shirt and the newest trend of slogan tees have managed to lure me in this Spring Summer. Not too long ago, the only tees in my wardrobe were mementos from some of my favourite gigs but after adding some branded tees into the mix last Summer from Victoria Beckham, Versace and more - I'm excited to see that the statement tee is back with a bang this year. 
It's nothing new to be adding a slogan tee into your closet, like Katharine Hamnett and George Michael encouraged us to do in the 80's with their iconic Choose Life slogan, so it feels almost nostalgic to be choosing the tee you want to rock, along with the statement you'd like to make. So whether you're being political, showing some support or you just want to bring a smile to someone's face, it's never been easier, to make a statement.
Here's how I'll be wearing my newest slogan t-shirts this Spring Summer and some of the best slogans I've spotted in stores, that you might want to get your hands on before they disappear!
Some of the above items were gifted and loaned for LFW.
Tee & Blazer coming soon.
Inthefrow uses affiliate links. Read the disclaimer here. 
MY FAVOURITE STATEMENT TEES
CLASSIC DENIM
The obvious choice no matter what the weather, is your favourite denim in whatever style and way makes you feel your best. From the Mom jean to the skinniest of skinnies, and from the newest bleached trend to the bluest of blue - there's a multitude of pieces and washes out there to style with whichever slogan tee you choose. My newest additions have been these amazing white skinnies from Re/Done that have the most flattering high waist and raw denim structure, as well as my white skirt from Fendi that I've been teaming with calf length boots, rather boldly since Winter! You can't go wrong with the incoming 80's trends to consider something a little different like a bleached/tie dye wash either. 
SUIT & BOOTED
I mean you probably knew that I'd be styling a bold tee with a suit right? Let's be honest there's not much I won't style with a suit, but a slogan tee is most probably the easiest to style and they go together like avocado on toast! Styling your fave suit with a slogan tee gives a fresh take on that workwear look you've been wanting to re-wear and allows you to dress down a suit and look at pairing it with some classic converse instead of the usual suspects - heels. You've already seen me style my bright and bold pink suit from Me+Em with a tee and trainers and my next 'go to' will be this sunshine yellow short suit from Reiss - ideal for celebrating the arrival of Spring and knocking the colour of the season out the park. 
ANIMAL PRINTED
Inspiration alert! My lovely friend Suzie (aka Hello October) wore the most amazing look a couple of weeks ago (A crisp white tee and leopard silk skirt) and I just can't get out of my head how cool she looked - so thank you Suzie for encouraging me to add more animal print into my closet again! My newest animal print addition are some beautiful snake print jeans from Alice + Olivia that have been ideal for the cooler Spring days but I've also been toying with the idea of rocking this incredible leopard print suit from J Crew - crazy or not?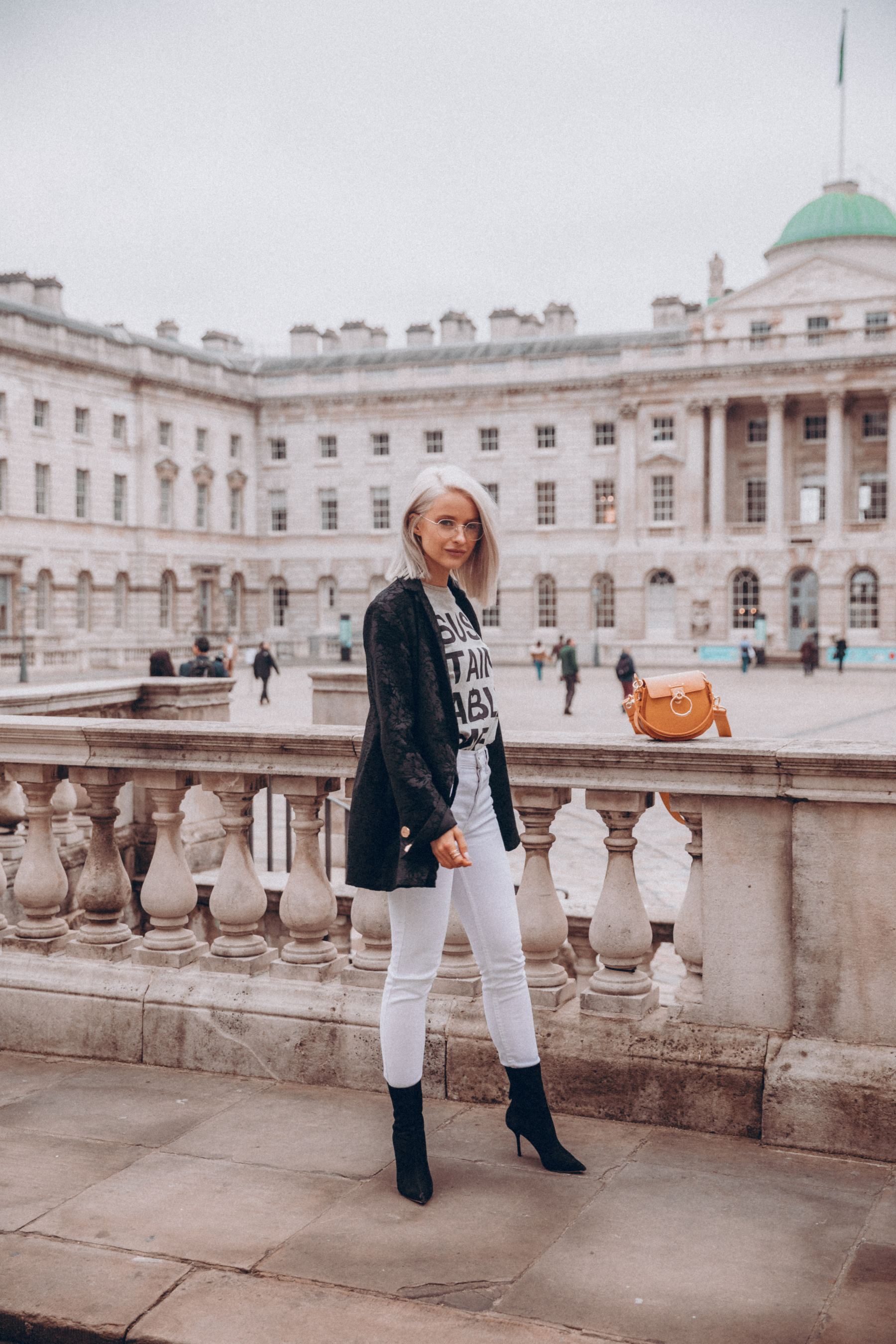 BIKER CHIC
One of the most casual of all the looks and a style that I always return to on days when I want to feel fierce is teaming my basic tees (slogan or not) with a killer biker jacket, quite often with the collar popped and a great fitting pair of leather/faux leather trousers. It may not be mirroring the trends for Spring but style isn't always about trying to wear every trend at once, it's about wearing clothing that leaves you feeling your most confident. I'll most definitely be teaming a slogan tee with my favourite grey biker from Reiss as well as an exciting new purchase for me - some faux leather trousers from Stella McCartney. A real investment piece I know will make the most casual of tees look extra sassy.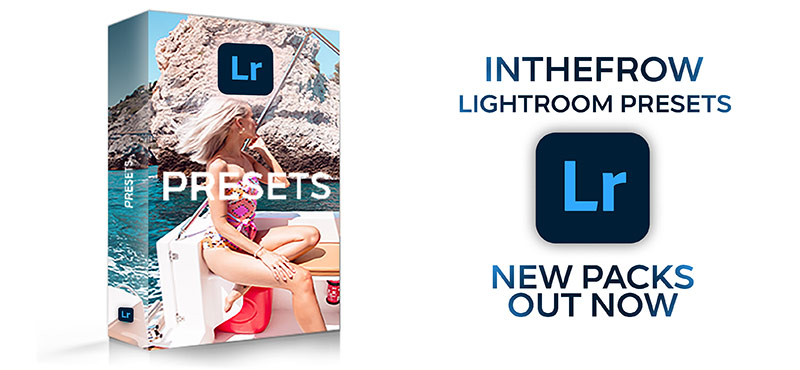 Sign up here for a weekly catch up of everything Inthefrow