08.04.2019
Do You Want To Study
Fashion Design?
This post is a paid for advertorial in collaboration with the CSVPA.
From a very young age I had a huge interest in fashion and everything that the subject entails. Wanting to know everything I could about clothing, the designers themselves and just how an idea became a physical reality.
Fast forward to 2019 and that's still very much the case for me in all aspects of my career. From retailing and marketing, all the way through to design, my own educational journey has closely reflected my love for fashion and now I have the opportunity to use my own passions, to encourage a new generation of creatives. 
As a huge advocate for higher education and encouraging others to explore opportunities to further their studies, it feels only right to be able to announce that I am the newest ambassador for the CSVPA BA (Hons) Fashion Degree scholarship in partnership with Harper's Bazaar for the 2019 year. 
So if you're looking to study Fashion Design through personalised tuition, industry focused projects and guest lectures from award winning designers and brands - this is a scholarship that you need to know about!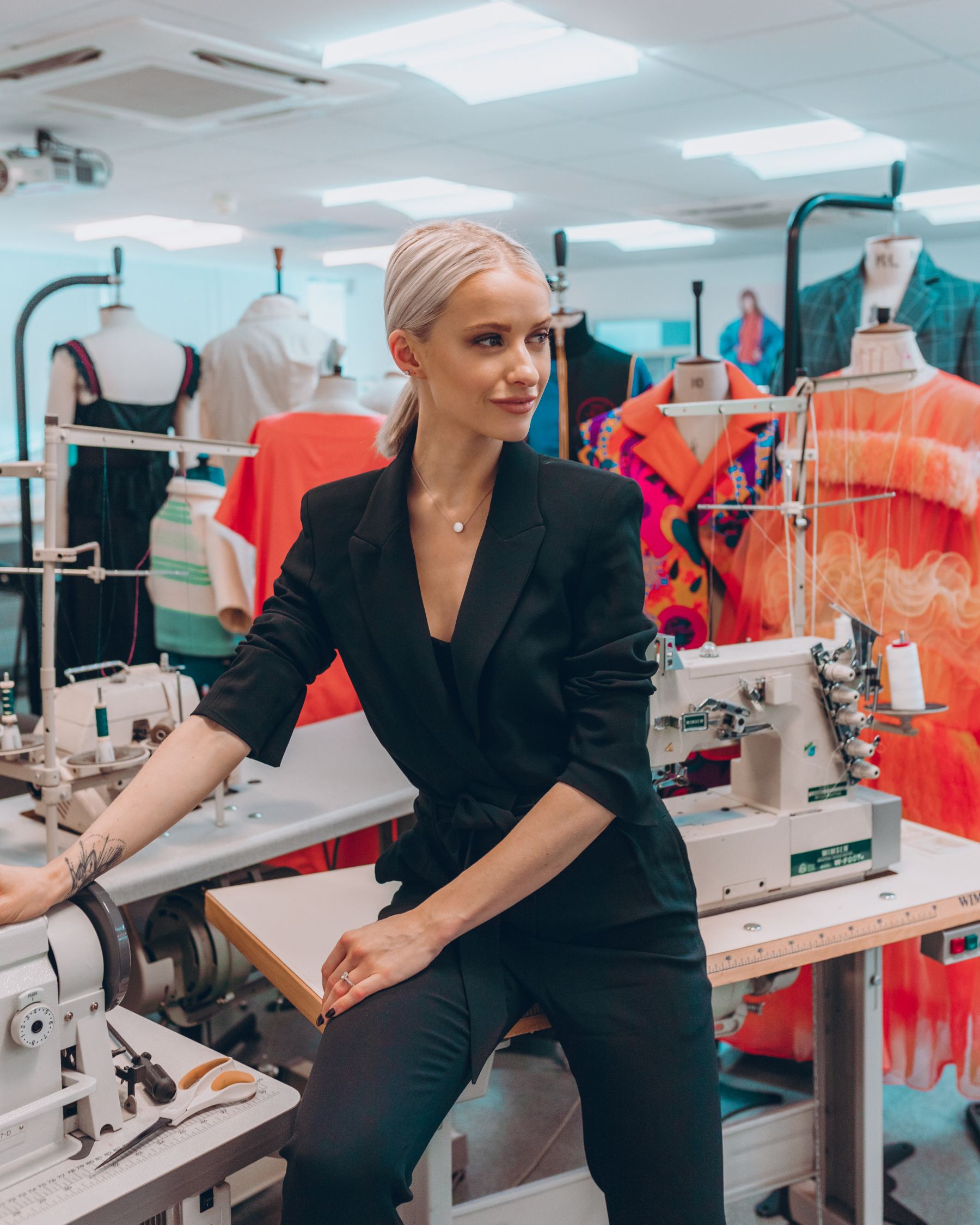 "As someone who stayed in education until they were 24, completing a PhD and then moving into a career as a Fashion Retail Lecturer, I'm a huge advocate for higher education. Therefore the chance to work alongside the Cambridge School of Visual and Performing Arts was the most perfect pairing. The ambassadorship allows me to connect my passion for fashion and styling but also my academic background, and to share that with my audience of aspiring individuals. The Scholarship is an opportunity that I would have personally jumped to apply for back when I was studying, so I am beyond proud to have the chance to call myself an ambassador for the School in the hopes of inspiring fashion creatives to reach for their dreams."
MY JOURNEY
My own journey to becoming a Marketing Lecturer was very much reliant on the educational opportunities accessible to me, as well as the people around me that supported and championed further education as an option. After initially thinking I would go to university to study a fashion design course, I decided that my talents and my passions, would be best suited to studying the business side of fashion first. In 2010, with fashion design on the back burner, I graduated with a first in BA (Hons) Design Management and Fashion Retailing, before then going on to complete my 3 year PhD in Consumer Behaviour for Mobile Retailing. During my PhD research I was given the chance to apply for a position at the school and so began my career as a lecturer in Fashion Marketing - helping students to fulfill the same dreams my lecturers had supported me with, only a few years earlier.
Recently I have been thinking about my career path and the route it took, and more than ever I would love to return to studying and finally take on a fashion design course to broaden my horizons. As a huge advocate for education and with my own positive further education experience, it only seems natural to continue where my first steps into lecturing found me - encouraging others to pursue their passions. During my studies if someone had allowed me the opportunity to apply for a scholarship like the prestigious CSVPA and Harper's Bazaar have teamed up to create, I would have simply jumped at the chance. Education is for all and to be an ambassador for a scholarship that is based solely on exceptional, creative talent and not the ability to afford an education, brings me the biggest joy.
THE CAMBRIDGE SCHOOL OF VISUAL & PERFORMING ARTS
The prestigious school is a state of the art campus based in one of the most famous cities in the United Kingdom, while the city itself is renowned for inspiring some of the most talented, creative and intelligent people in the world. It's situated just 45 minutes away from exciting Central London and offers everything you could need as a student including comfortable and safe accommodation. Cambridge is a wonderfully British city that has so much to explore and is filled with so much history to become a part of during your studies. The schools facilities are second to none and include an array of studios and workshops that support students creativity, development and individual goals.
My own visit to the campus was filled with so much inspiration and amazing insights into current students studies, that I knew immediately how much I would have loved to have studied here myself. The buzz in the studios of final year students bringing their own collections to life and tracing back to those first flickers of an idea, reminded me of just why I am such a huge advocate for further education. The school allows students to thrive creatively and to develop their own persona, through the modules they undertake during their 3 years and through nurturing and championing fashion as an important and worthwhile outlet. I couldn't have been more proud to see the school environment alive with such confident and encouraged individuals, who I can't wait to see at future fashion weeks!
WHAT THE COURSE & SCHOLARSHIP WILL ENTAIL
BA (Hons) Fashion Degree at the Cambridge School of Visual & Performing Arts
- The 3 year course will be guided by award winning fashion designer Holly Fulton and will offer students the opportunity to develop their own design identity while studying towards an accredited degree.
- The course will consist of individual and group tuition, extensive tutor support and workshops and projects, all with the aim of allowing your creative passions to transform into useable, industry honed skills.
- During your 3 years of study you will have the opportunity to experience guest lectures led by industry experts, global brands and independent designers who will offer up their real world take on the fashion industry.
- You will have access to your own design space as well as the materials needed to complete the modules of your course, a final portfolio and a final collection, as well as tutors who are experts in their technical design fields.
- In the final year of your course you will have the opportunity to participate in a graduate fashion show in London, featuring all the skills you have developed and honed over your studies.
CSVPA BA (Hons) Fashion Degree scholarship in partnership with Harper's Bazaar (2019)
- The successful applicant will have access to all of the above opportunities during their 3 year degree course and will have proven themselves during the interview and application process.
- The successful scholarship applicant will receive free tuition to study the BA for all 3 years of the course at the Cambridge School of Visual & Performing Arts (2019-2021).
- There will also be an opportunity to undertake an up to 4 week internship at Harper's Bazaar including £700 of travel expenses during this time.
- The successful applicant will have met all entry requirements needed for the BA as well as providing evidence that they cannot fully self fund the course themselves.
HOW TO APPLY FOR THE SCHOLARSHIP
If you're interested in applying for the CSVPA BA (Hons) Fashion Degree scholarship in partnership with Harper's Bazaar and you also meet all the entry requirements set out for the BA (Hons) Fashion Degree (2019) then you can head here and apply online. Initially successful applicants from the UK, who are over 18 years old, will take part in an interview process to determine the eventual winner of the scholarship. 
For full details of the scholarship please visit the CSVPA website here and you can find the detailed terms and conditions of the scholarship application here. The deadline for all applicants is by midnight on the 30th June 2019.
Good luck to every single person applying for the 2019 scholarship and if you have any questions please don't hesitate to leave them below or contact the student recruitment team for the school here: [email protected] - good luck and remember hard work will always pay off!
WATCH MY VISIT TO THE CSVPA HERE!
Sign up here for a weekly catch up of everything Inthefrow