06.03.2019
My New
Fashion Rules
Inspired by the title of my debut book The New Fashion Rules, I started thinking about how my style has changed over the last 12 months. I think it's always so much fun to look back over your style progression, including the disco pants and Litas we all were addicted to, to see just how fashion has evolved. I really wanted to take a look and see if I've been styling anything recently that perhaps I wouldn't have done last year and the answer is most definitely yes!
I've definitely been influenced by runways, social media and new trends in the past few months and taking a look in my wardrobe, past the classic cuts I know and love, there are definitely some new styles hiding in plain sight. From bolder patterns to trendy trainers and from brighter shades to cuts that move far away from my usual tailored suits, here are my new fashion rules for 2019 and why I'm embracing some trends vs my usual style.
Inthefrow uses affiliate links & some of the above pieces were gifted.
This post in not sponsored. Read the disclaimer here. 
BE BRAVE - WEAR ANIMAL PRINT
If someone at the beginning of 2018 had offered to dress me in head to toe animal print, I would have politely declined and headed straight for my usual colour palette - navy, pink or neutrals. So what's changed? I think I'm starting to move past the thought of only wearing pieces that are 'me'. Jumping out of that safe zone, a little further, every time a new trend intrigues me. We all have those cuts, colours and designs we know without stepping foot into them, will suit us, but sometimes we deserve to have a little more fun with fashion! Cue a 2 piece zebra print look from Never Fully Dressed in a silky material I would usually bypass for lace or just a little more structure. And not to forget that this season's shows, especially in London, saw leopard print on multiple runways. I've been dreaming about a pair of peep toe leopard print boots ever since Victoria Beckham showed them and if they're good enough for Victoria, well then they're good enough for me, right?
BE BOLD - WEAR COLOUR
This was something I changed at the beginning of last Summer and I feel like I haven't looked back on adding some colour into my wardrobe and being a little bolder than I used to be. It's actually given me so much inspiration and pushed me to have a little more fun with my usually classic outfits. Take these yellow Gianvito Rossi courts I wore with almost every outfit in Dubai and the most comfortable style I think I have in 5 different colours! They must be my most worn heel of 2019 and looking back I've teamed them with tiger print, neutrals, emerald green, bright red and I'm seriously considering teaming them with my new check suit for the ultimate clash. Who am I? I think not taking myself so seriously and adding some pops of colour into my outfits has been a really amazing way, especially during the colder months, to brighten up my style and my mood along the way.  I'm so excited to style that vibrant orange based red that's been all over the catwalks this season and no doubt these yellow heels will contrast perfectly with it!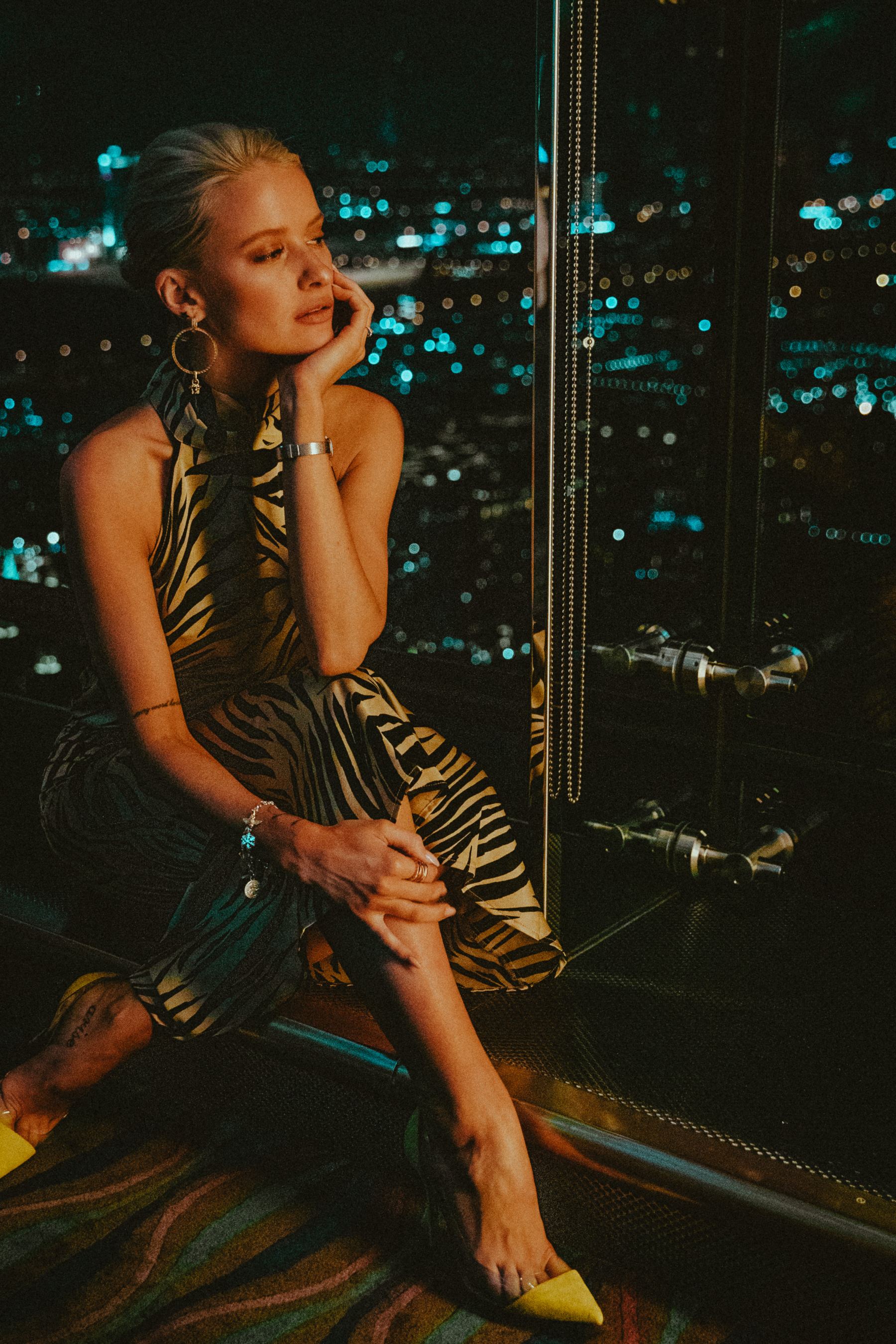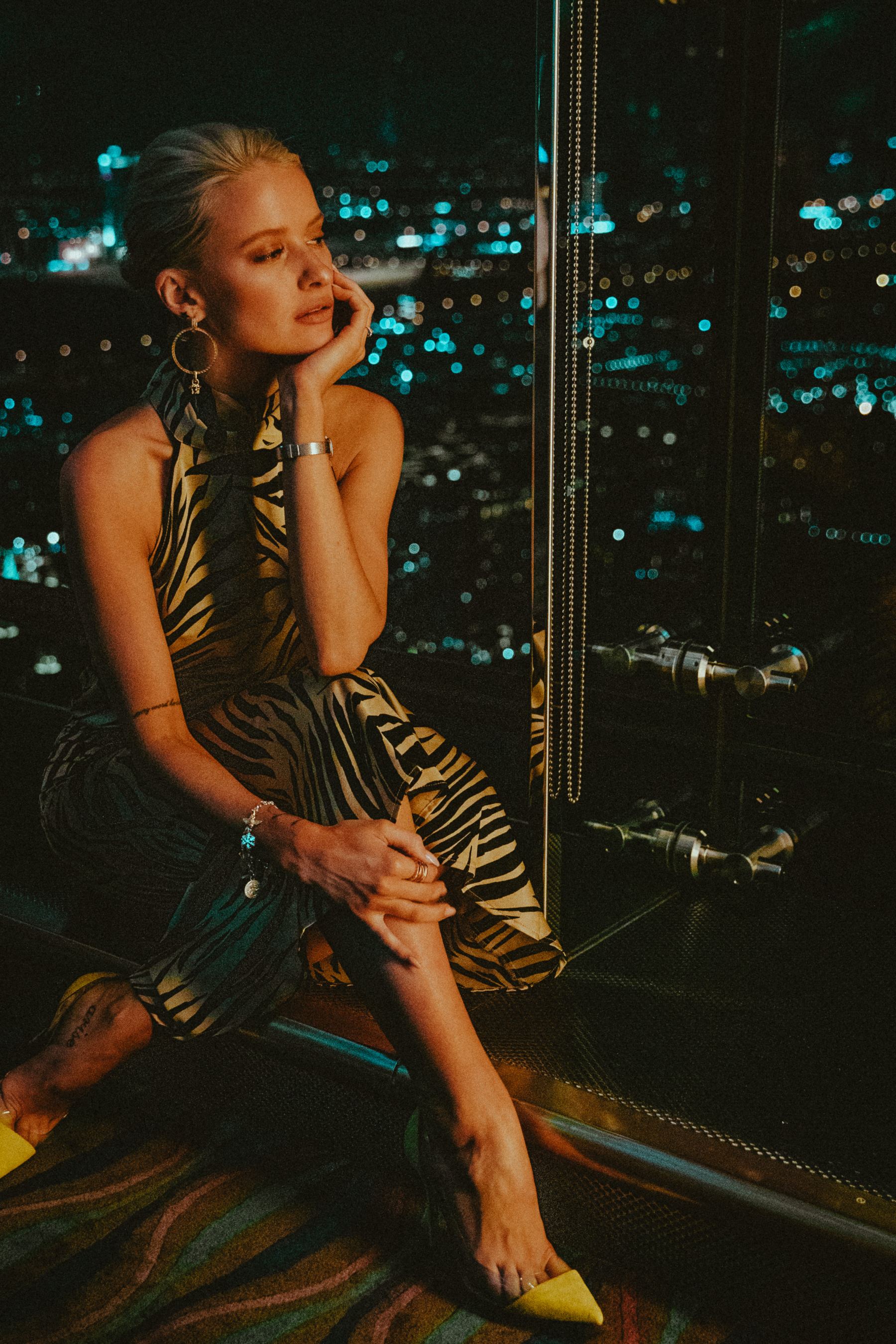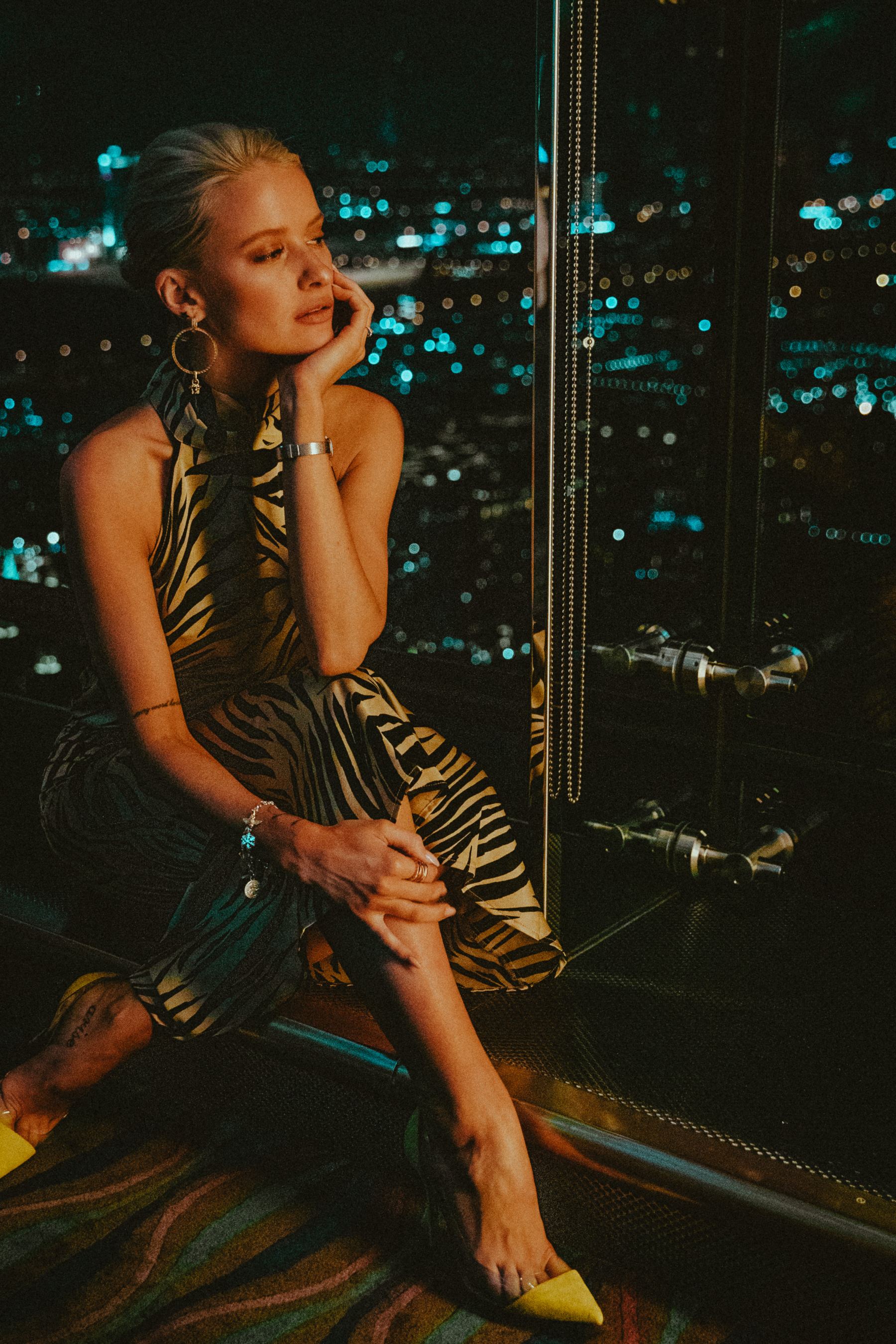 BE TRENDY - WEAR CHUNKY TRAINERS
I know, I know - you can shout at me later about this, my bestie thinks I'm crazy too, but I've just welcomed my first pair of fully trend driven, 'ugly' trainers into the fold. Why? Because I've been well and truly influenced by the power of social media. If I add trends into my wardrobe I usually like to make sure that a particular shade is in a classic cut, or a certain bag is versatile as well as fashionable, just to ensure I get my cost per wear. This time around, I've been searching for exactly the right pair to ensure that cost per wear (comfortable, all one shade and a little 90's inspired) and the Versace pair of dreams have come into my life. I've been gradually wearing more flat shoes over the past year and now I'm even wearing sneakers with my first love - suits. Style always usually wins out over trend but this time trend has won hands down and I've already loved styling them during Milan Fashion Week. They're a definite love/hate piece but so far I adore them and I'll definitely be just as thoughtful with any other trend purchases this year too as I continue to make new rules. 
BE CHIC - WEAR OVERSIZED PIECES
Tailoring, sleek cuts and fitted pieces fill the majority of my closet ,with the exception of only a few pieces of knitwear, that are my go to cosy Winter staples. Fast forward to this season and I've been nonstop wearing the beautiful Stella McCartney tan coat you saw in my Sustainable haul a few weeks ago. The relaxed fit with almost an exaggerated tulip shape when buttoned is so far removed from my usual darted, slim fit coats that I surprised myself in loving the cut so much. Once again one of the biggest trends for Autumn Winter 2019 looks to be oversized everything. Last year adding anything with dropped shoulders, longer than 'normal' sleeves and generally 'big' fits wouldn't have been on my radar. But team it with contrasting fitted jeans, killer heels to give the illusion of suer model 'esque' height and cool girl sunglasses and I'm suddenly a convert. Really excited to see what oversized pieces will be hitting stores in the next few weeks and to see how people will be styling them to give myself a little inspiration for another new fashion rule!
I'd love to know if you've broken any of your own previous fashion rules after being influenced on social media or if you're continually creating your own rules with every fashion season - let me know below!
Sign up here for a weekly catch up of everything Inthefrow