28.03.2019
Brides Magazine:
I'm On The Cover!
I've been keeping a little secret for the last few weeks that I can finally share with you all - I'm on the front cover of the new edition of Brides Magazine! I still can't quite believe it. It all feels very surreal and I got my first look at the issue only a couple of days ago and could barely put it down, flicking backwards and forwards between the cover and the inside shoot. I feel so proud!
The front cover of a magazine that so so many people know and love and one that I've been using for my own bridal and wedding day inspiration since Alex proposed in August. A dream come true would perhaps be an understatement for how I'm feeling about all of this. Not only to have the team at Brides, especially Jade, put their faith and trust in me but to have been allowed the opportunity to discover so many beautiful wedding gowns in the process - younger me was truly pinching herself and still is!
The May/June issue of Brides is out now and you can see even more behind the scenes images over on my Instagram! 
The biggest thank you to everyone who was a part of this becoming a reality for me, to be on the cover of such an established magazine that is known around the world, is truly a milestone for my career and it's an experience I will treasure forever. One of those moments that I know I'll tell mine and Alex's children all about one day and then hopefully our grandchildren after that.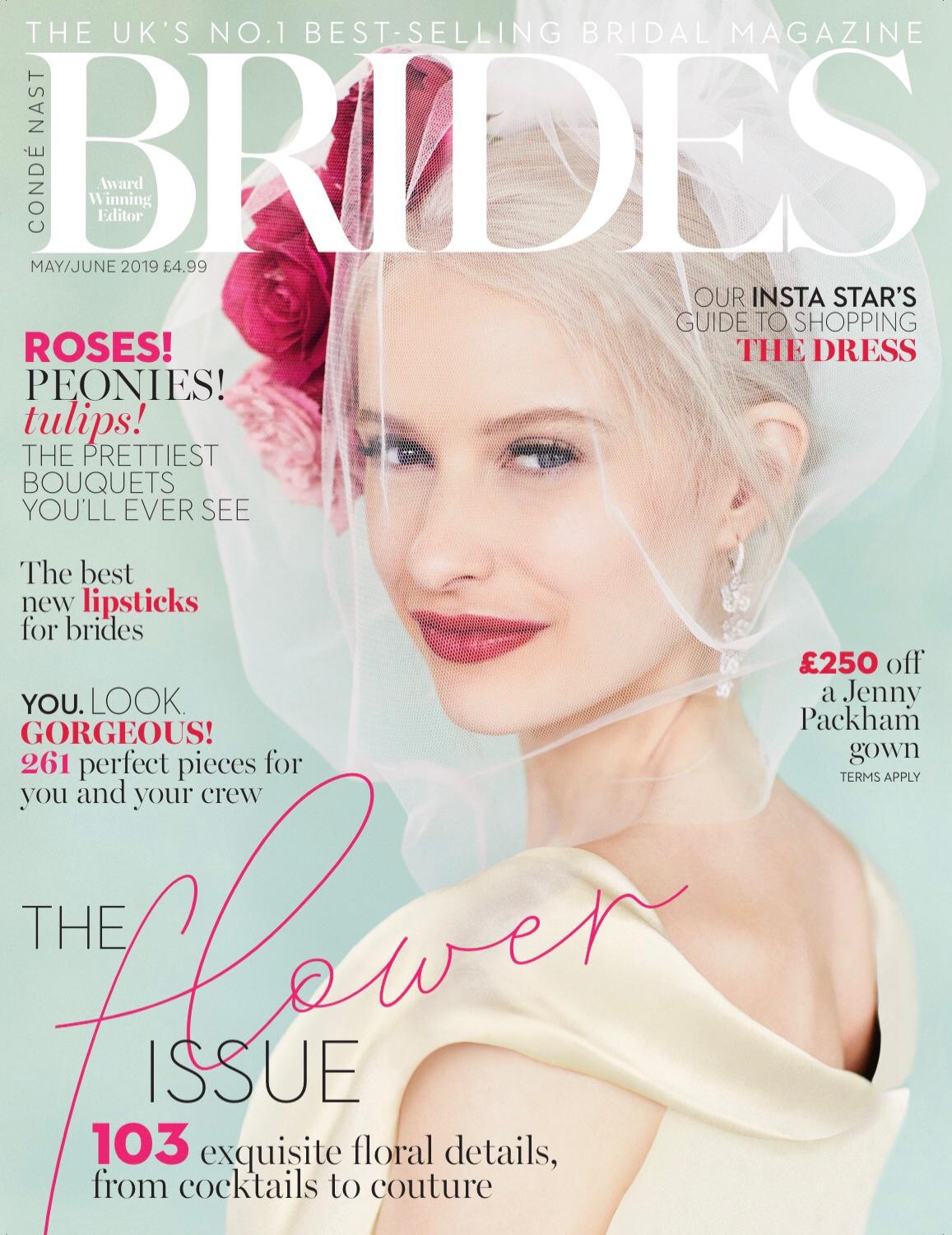 Make sure you tag me over on Instagram when you pick up your copy and let me know what you think of the issue (so excited to see which is your favourite dress from the shoot) and you can head here if you'd like to pick up your very own Brides subscription like me! 
You can see a full behind the scenes vlog of the incredible photoshoot below!
Dresses/Outfits/Accessories By:
Sign up here for a weekly catch up of everything Inthefrow