25.03.2019
My Beauty Travel
Must Haves
It's been so long since I did a makeup menu or at least a post to show you what products I've really been loving recently and these images from Milan Fashion Week spurred me on to do just that. This look is my 'go to' that you'll see me wearing 95% of the time and that's because it's quick, it's pretty natural and I love every single product I've used here on my face and hair.  
I always feel when you travel, you pack the creme de la creme of what's in your bathroom to take along with you. It almost becomes a competition to see which products are going to make it into your cosmetic and wash bags, and you know those that make it, are true holy grail products that you can really rely on. When it comes to travel, my outfits always tend to take priority, so limited space means versatile products that I know work well for me in multiple climates. 
Here's what made the cut over the last few months and why they're my most used and well travelled products right now. 
Inthefrow uses affiliate links. The above items were gifted and loaned for MFW. 
Jumpsuit & Bomber coming soon.
This post is not sponsored. Read the disclaimer here. 
SKINCARE 
AlumierMD Purifying Gel Cleanser - I'm pretty sure you knew that there would be an AlumierMD product making this list and at the top of the list at that. After almost 18 months of using the brand and visiting their clinics, I've seen a consistency in my skin that I never have before. My skincare base is always the same now and there's a sense of panic if I forget or run out of particular products such as my Purifying Gel Cleanser. Just because I'm travelling doesn't mean my skin should suffer with a sudden change of product, sticking to a routine is how I got my skin to where it is now!
Clarins Sun Care Cream - This UVA/UVB 50+ protection has travelled everywhere with me for the past couple of months and has fast become my sun care of choice, in even the hottest of climates. You'll know I avoid the sunshine and also choose not to sunbathe because of the dangers of sun exposure but it's never completely avoidable. I use sun protection on my face every day (even in London) and the Dry Touch Facial cream is ideal for under makeup (sweat and water resistant formula) and the Body Cream leaves your skin without the greasy feeling sun cream can often give.
Kiehl's Ultra Facial Cream - There's a reason I recently worked with Kiehl's on their Ultra Facial Cream campaign and that's because I have so much trust and respect for the brand. They create products that work and their Ultra Facial Cream is a perfect travel companion for me. Incredibly nourishing, absorbs effortlessly into the driest of skin and especially when travelling and coping with jet-lagged skin, it's also a beautifully radiant makeup base. Any product that can do multiple jobs for me while I'm away from home will always make the cut!
Lumene Skin Saviour Balm - Guys this product, there are barely any words for how much I'm still in love with it! it takes versatility to the next level and you just have to try it to really appreciate the ways you can use it. It's really that one product I like to have in my handbag/carry on/suitcase during every trip. A deep conditioning balm that can be used on lips, cuticles, face, elbows - everywhere! My skin laps this up when it needs a little extra love and the fact I can pop one of these pots in my liquids bag and use it for so many thing on the plane means I've recommended it so all my friends haha!
La Mer Renewal Oil - And for that little bit of luxury that I never leave home without, La Mer Renewal Oil of course. I definitely used to be unsure about adding oils into my skincare regime for fear of literally looking 'oily' but my go to look is now always a dewy, radiant face of makeup and Renewal Oil is a big part of that. On my no makeup days too, Renewal Oil teamed with a great moisturiser and SPF is all I wear and if I've been flying then it's an added little treat for skin that needs to be brought back to life. So wonderful I'll also be using it during my Wedding weekend for that just married glow!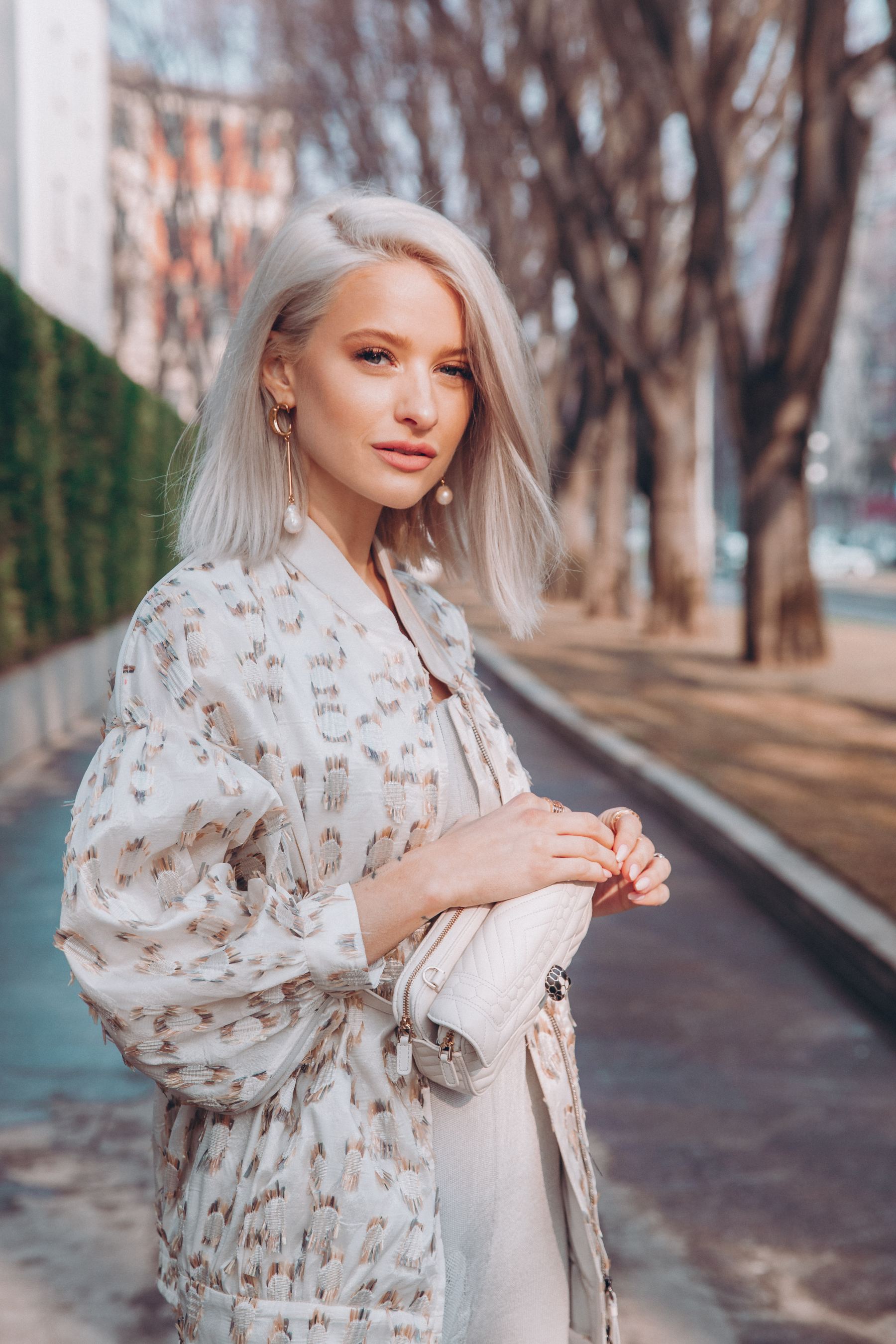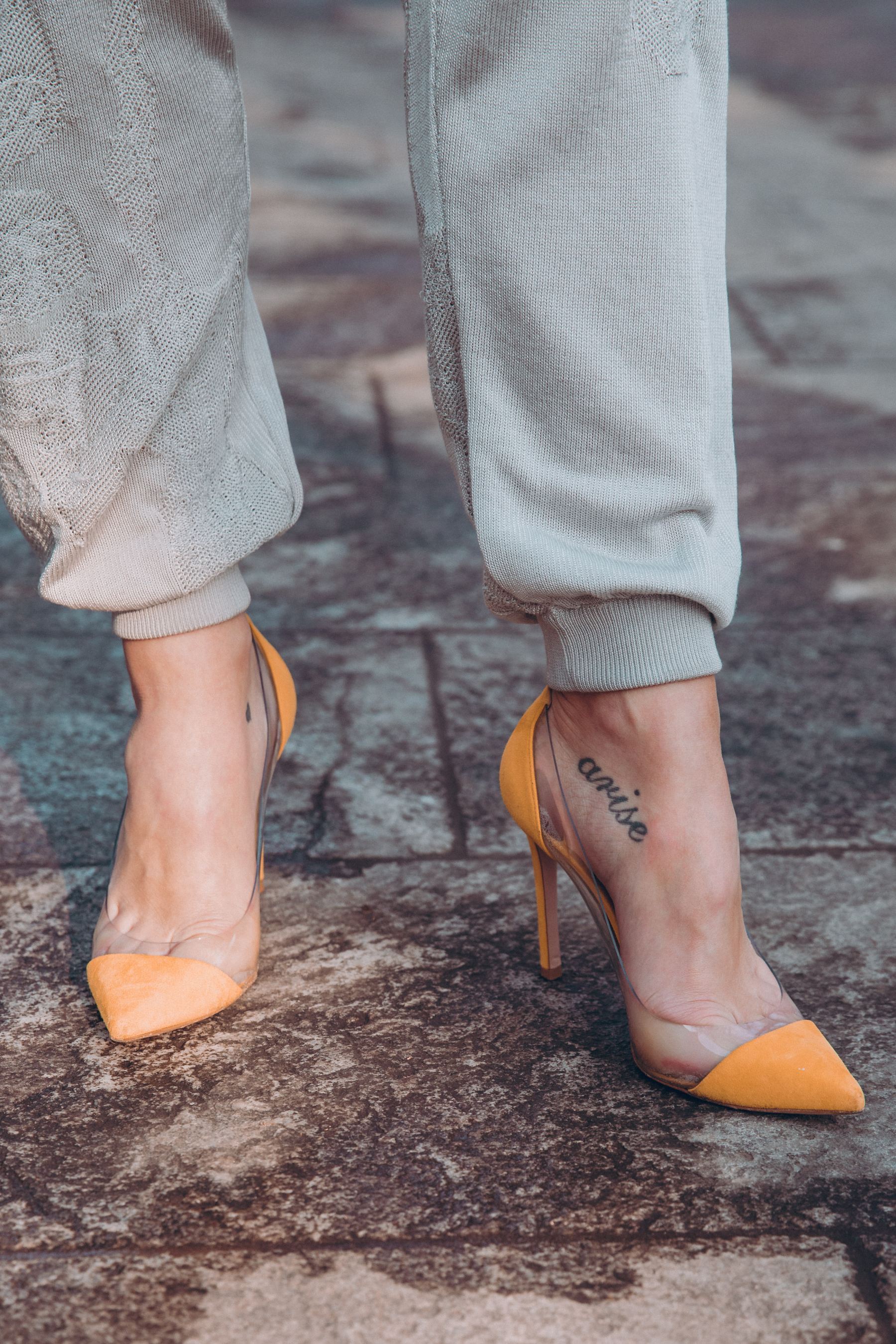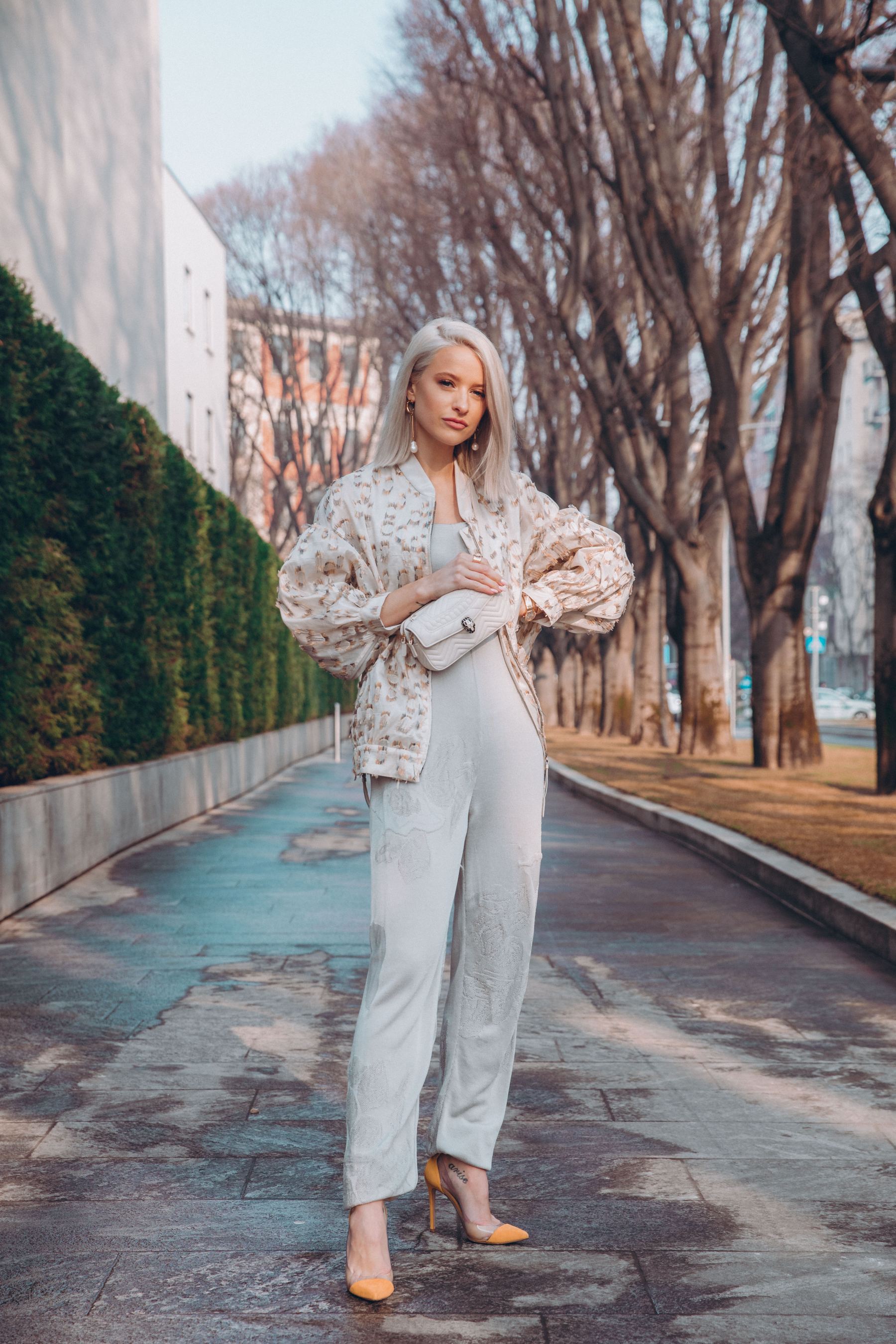 MAKEUP
Dior Forever Skin Glow - A newer addition to my makeup bag but a really versatile base for multiple occasions. It has the glow and healthy look I love for any foundation I use (if you know me well you know I'm not a matte base girl) but the ability to build, makes this a great travel addition for me. Skin Glow has a medium coverage for days when I just need a little something after a long flight but buildable to a fuller coverage, for the evenings I'm away or the images I need to shoot. I'm shade 1.5 in Skin Glow which is the sister of the Dior Forever Matte foundation for more oily skin types.
Bare Minerals Liquid Lipstick - If you've seen me rocking my everyday nude/pink lip over the past year or so it's very likely if it was matte it was the Gen Nude Liquid Lipstick in Slay. One of those colours that has a purple undertone to it's pink and although it's definitely a matte finish I don't find the formula itself to be drying. I often wear it without a liner as it doesn't bleed and if I do want to add a little shine it works well with a clear gloss over the top for some extra dimension.
Clarins Glow 2 Go - Versatile makeup at it's best and a cream product too, a total dream for someone like me who loves to feel dewy and sun-kissed with minimal effort. Best used on fresh skin if you're going for a 'no makeup day' or over the top of your favourite liquid foundation. A buildable glow with the Golden Peach blusher to the apples of your cheek and a touch under your brow bone, plus a perfect bronze/contour shade that buffed into the face with a stippling brush, looks incredibly fresh. 2 in 1 and ideal for a sunshine glow without the sun!
Armani Power Fabric Concealer - There are a couple of concealers that I alternate between and reach for when I'm travelling but the current winner if the Power Fabric Concealer. When I travel I don't tend to reach for concealer a lot as I tend to embrace my skin and unless I'm shooting it's the most minimal of makeup. However when I do need to hide some jet-lagged under eyes or add a little dimension to my skin, Power Fabric concealers velvet matte finish gives me a helping hand.
Tom Ford Shade & Illuminate - An old favourite of mine but perhaps the item in my makeup bag that I've mentioned more than any other. It was love at first use when a makeup artist used it on a photoshoot years ago (I went out and purchased it the same afternoon haha) and I still reach for it every day. Shade and Illuminate was the start of my love for cream/liquid products and I haven't looked back since. The subtle highlight is perfect to tap onto the high points of the face and the contour shade in 01 has the perfect grey undertone for me.
NARS Ignited Palette - This palette was an instant hit with me when I first got my hands on it in November and the more I've used it, the more I've realised how it pretty much contains every shade I need when I travel. A huge space saver for me! The mattes in the Ignited Palette offer all the daytime and crease shades I ever use, for a simple wash of neutral colour and the pay off of the shimmers and glitter shades can only truly be appreciated in person. The purples, oranges and red tones and very much the shades I wear 95% of the time for evening looks and look amazing built up or even just dabbed onto the lid with a finger.
Lumene Eyebrow Shaping Wax - The past few months I've moved away from the sculpted dark eyebrows I used to fill in and draw on everyday and have gradually moved towards a much more natural look. I've barely plucked them, let them grow much thicker and a simple swipe up the Lumene Eyebrow Wax has been my one and only. I love the shade grey brown and the biggest things for me is how well it holds my eyebrows in place without feeling sticky. This isn't a thin gel that will harden it's a wax that looks natural and adds as much colour as you prefer to build.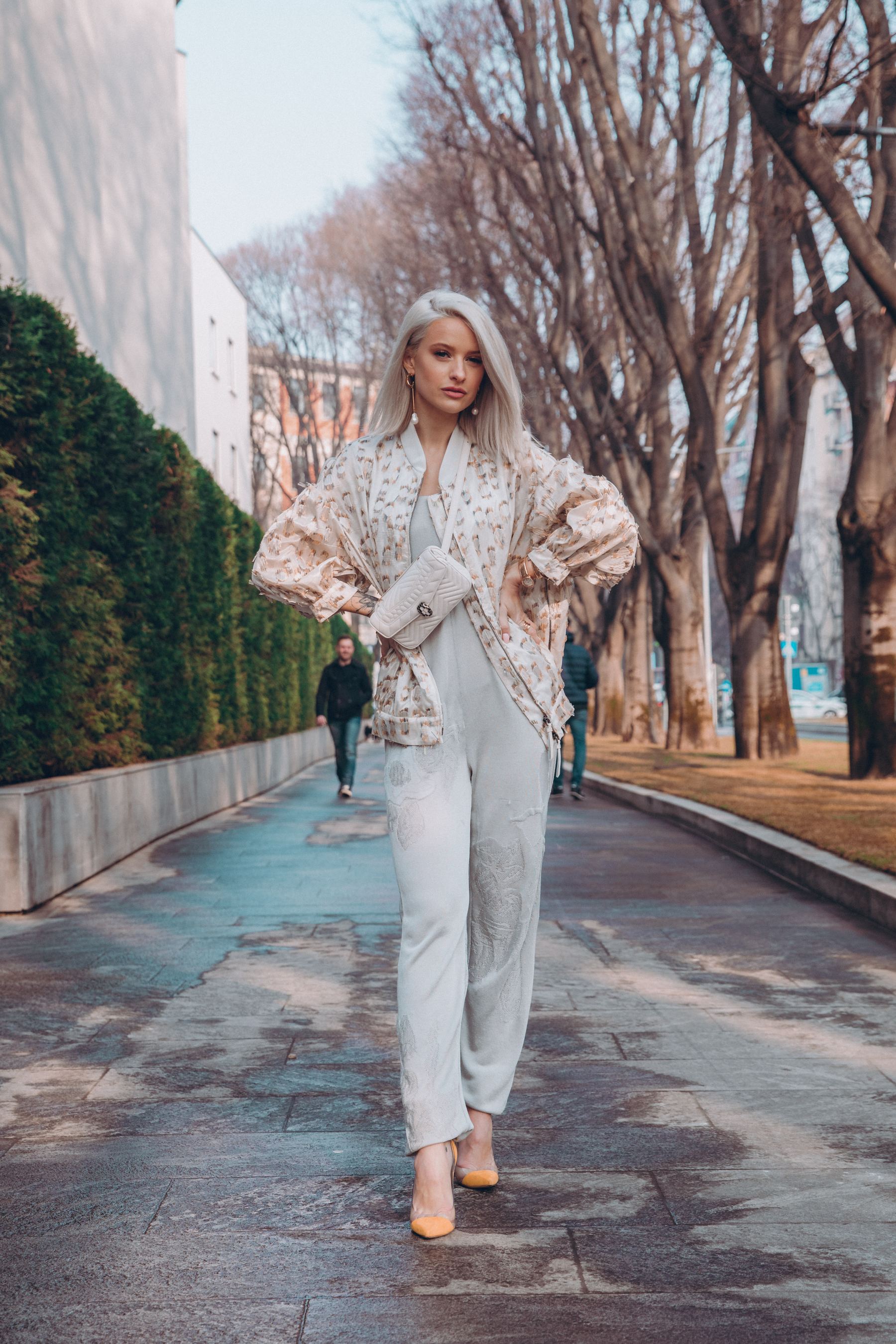 HAIRCARE 
L'Oreal Neutralising Shampoos - I feel as though I repeat myself all the time when it comes to shampoos whether that's on the vlogs, via DMs or here on the blog but I'm still using and loving a mixture of L'Oreal silver and purple shampoos. They've been my favourites for years and I still travel with them too. L'Oreal Professionel Silver shampoo to pull extreme brassy tones out of my hair (chlorine from swimming pools is my travel nemesis haha) or L'Oreal Elvive Purple shampoo to add more vibrancy to my hair, as well as feeling a little gentler for more everyday use, than the professionel line. A stronger shampoo and a more gentle everyday version are a must, for maintaining the silver colour in my hair.
Larry King Finishing Cream - I have naturally quite straight and dry hair, so often leaving it to dry naturally or blowdrying it, will have very similar results. I don't have waves or curls to look after and more often than not my look just needs something to tame it and sleek it down. I've been using the Larry King Finishing Cream since November (you might remember it was pretty much all I used on my hair in Bora Bora) and it leaves my hair so much more put together. Especially when travelling to hot climates, I don't want to add too much more heat to my hair so I quite often towel dry, add a little Social Life For Your Hair and et voilà - ready!
Redken Megamask - Not something I always need but something I always have in my suitcase just incase. The combination of a long haul flight, different water hardness and more humidity than I'm used to can be a terrible combination for hair. We've all travelled and had that 'argh!' moment and if I can predict after a day of sightseeing/shooting/working that that might be the case, then I'm always relieved I have a Megamask with me. Basically a really intensive nourishing conditioner to help bring a little life back to your hair when it needs it most. My self care after a flight always involves this mask.
Let me know if any of the products that made the cut for me, are in your suitcases too or if there's a couple of items you never, ever travel without! 
Sign up here for a weekly catch up of everything Inthefrow