18.01.2019
Where To Head On Your Next
Ski Vacaction
Now that I've visited a few different ski resorts and I find myself knowing what I'm doing a little more with each trip into the snow, I have to say there are definitely a few places that stand out amongst the crowd. From staying at both chalets and hotels, to experiencing restaurants and spas, to simply being breathtakingly beautiful - there are 4 places that immediately spring to mind that fulfill everything you would ever love to experience on a luxury ski trip. 
In my eyes a ski vacation is one like no other. Of course you want the amenities that any luxury resort could offer you but you also need those little extras like amazingly knowledgeable staff, easy access to great instructors, wonderful food to keep you fueled throughout the day and a resort that makes accessing the slopes simple. It's the little details in any holiday that make you remember it so well but there are 4 ski resorts I've been lucky enough to visit that make me want to return ASAP, which I would say is the mark of memories well made. 
So here they are. The 4 resorts I'd recommend to any skier who's looking for a luxurious Winter experience along with the most incredible hospitality too.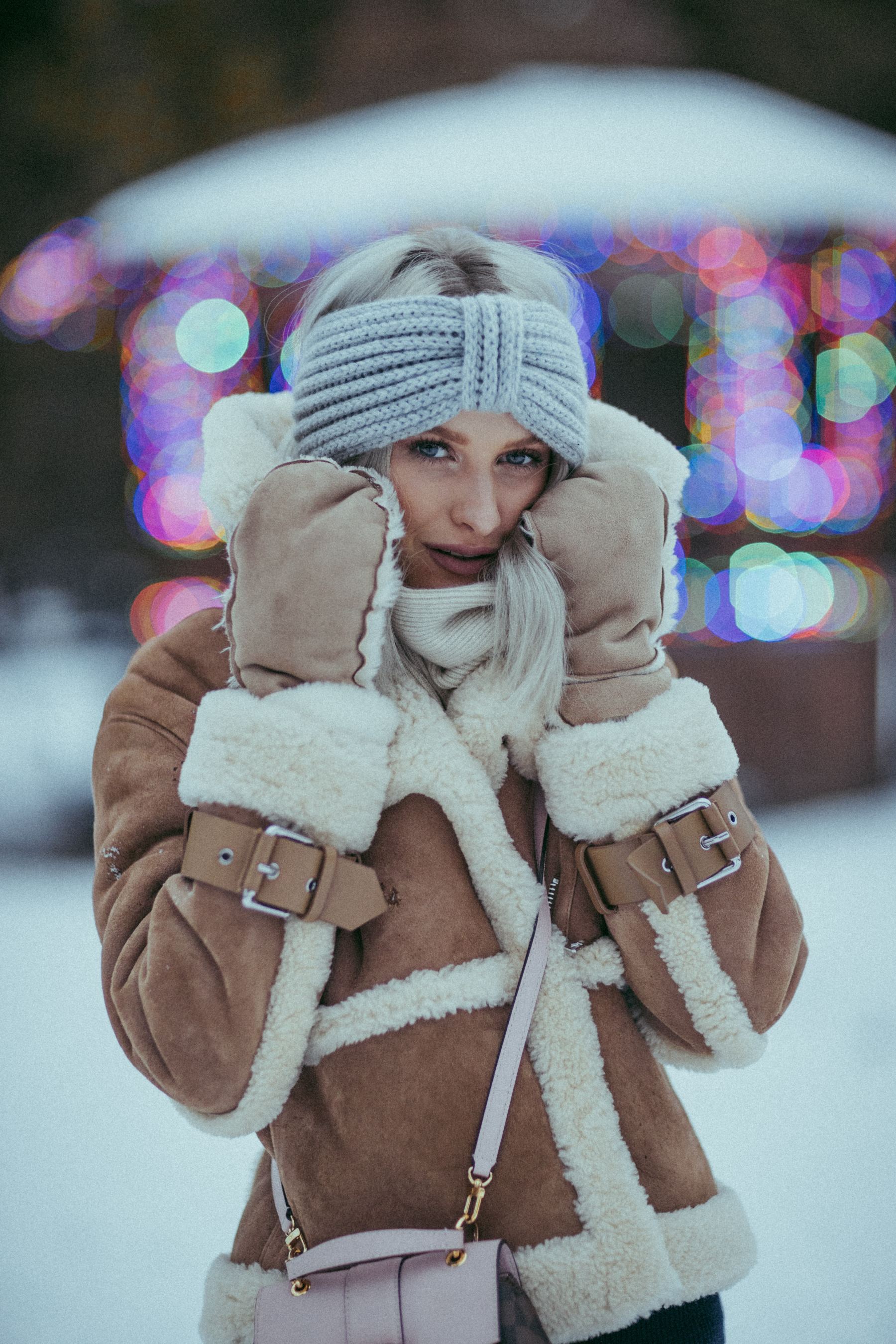 I couldn't create this list without of course mentioning one of my most recent ski trips and one of the most luxurious, to the breathtaking Little Nell in Aspen. Our trip was organised by the team at Elegant Resorts and every aspect of our trip was thought of in advance - it really made our stay so easy and relaxing. The Little Nell is the only ski in resort in Aspen and that means you can leave your beautiful room and be on the ski lift/slopes in 30 seconds flat, and ski back into the restaurant, and so the experience really is second to none. The rooms and suites have a wonderful mix of feeling bright and modern with all the amenities you could wish for, while still offering that after ski cosiness you crave with a roaring fire and a G&T. In the evenings we really enjoyed Element 47 and Ajax Tavern for food, and Element 47 also had the most incredible breakfasts to set you up for a day on the slopes - I couldn't recommend more! As for skiing you'll find intermediate red runs right outside the resort but keep in mind your pass gives you access to all 4 mountains and Alex and I especially loved Snowmass for blue and red runs, where we felt the wider slopes and fewer people really suited our style. The resort will happily shuttle you wherever you'd like to go every hour, so don't be afraid to ask, the staff really made our trip so special and I can't wait to go back with friends!
TG SKI
MORZINE & MERIBEL, FRENCH ALPS
One ski vacation that will truly stick in my memory forever are the wonderful trips in 2015/16 I took with TG Ski to both Morzine and Meribel in the French Alps. If you are looking to take a truly luxurious trip, potentially in a group, and you don't want to stay in a resort, then you should definitely check out TG. When you book a stay with the team, your group stays together in a beautiful private chalet that offers a truly different way to experience the French Alps. You have access to a chef who prepares your meals, as well as wonderful cakes and snacks throughout the day to keep your energy levels high, and they will adapt what they create to your diet specifications with ease. The chalets sleep anywhere from 8 to 17 people and between you, you can have the most luxurious of stays for a reasonable price. You also have staff members who are on hand to help you to the slopes and offer any advice you may feel you need. Morzine is definitely one of my favourite resorts for choice of things to experience in an evening too. You have access to so many beautiful bars, restaurants and shops and there's something for everyone with a mix of lively Après ski activities but you can also retreat back to your chalet for a cosy night in too - perfect!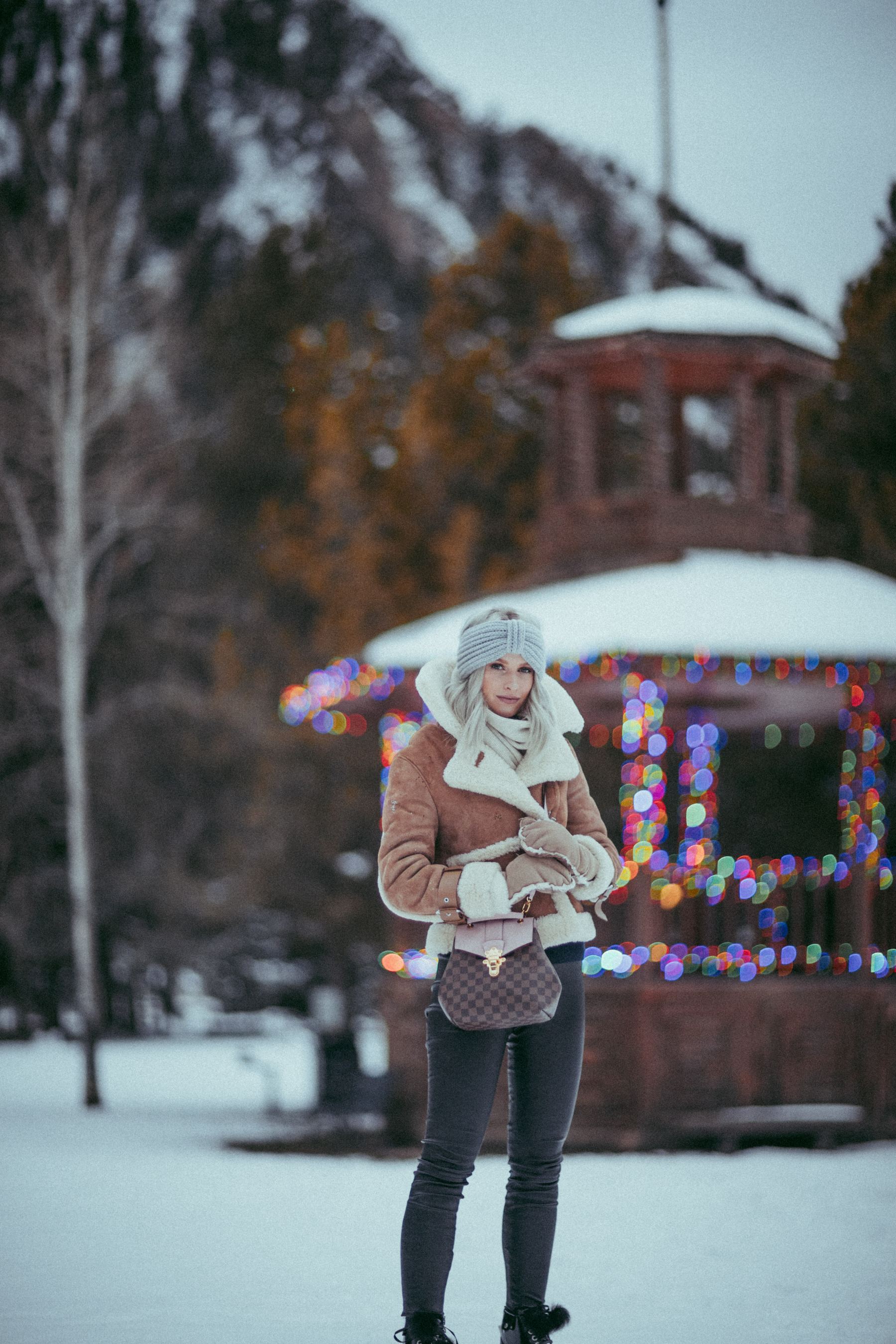 Our most recent trip that you will have seen over on my Instagram is the absolutely stunning Suvretta House in Switzerland. What makes this hotel so beautiful is how traditional and how stereotypically alpine the resort feels. You can tell immediately how well loved and taken care of the hotel is and throughout the rooms you get the sense that you might be in a Wes Anderson movie with all the intricate details but don't think you won't find everything you need. The newly refurbished rooms have the most wardrobe space I've ever seen in any hotel, they certainly have the wow factor! I'd also recommend heading to the outdoor jacuzzi for a little down time if you get the chance. To get to the slopes you do have to take 3 ski lifts from the resort, but they truly are gorgeous runs when you get higher, with some of the most breathtaking views I've ever seen. This was easily the most amazing snow I've experienced in Europe too.
The cafes on the slopes are so quaint and filled with all the warm, homecooked goods you'd expect. I adored being able to stop off at such cute places to grab a warm drink and a yummy bowl of soup together. Its so close to the centre of St. Moritz to be able to explore too, but do be warned like any resort in the Alps themselves, there is quite a lengthy journey from the airport - totally worth it though I promise!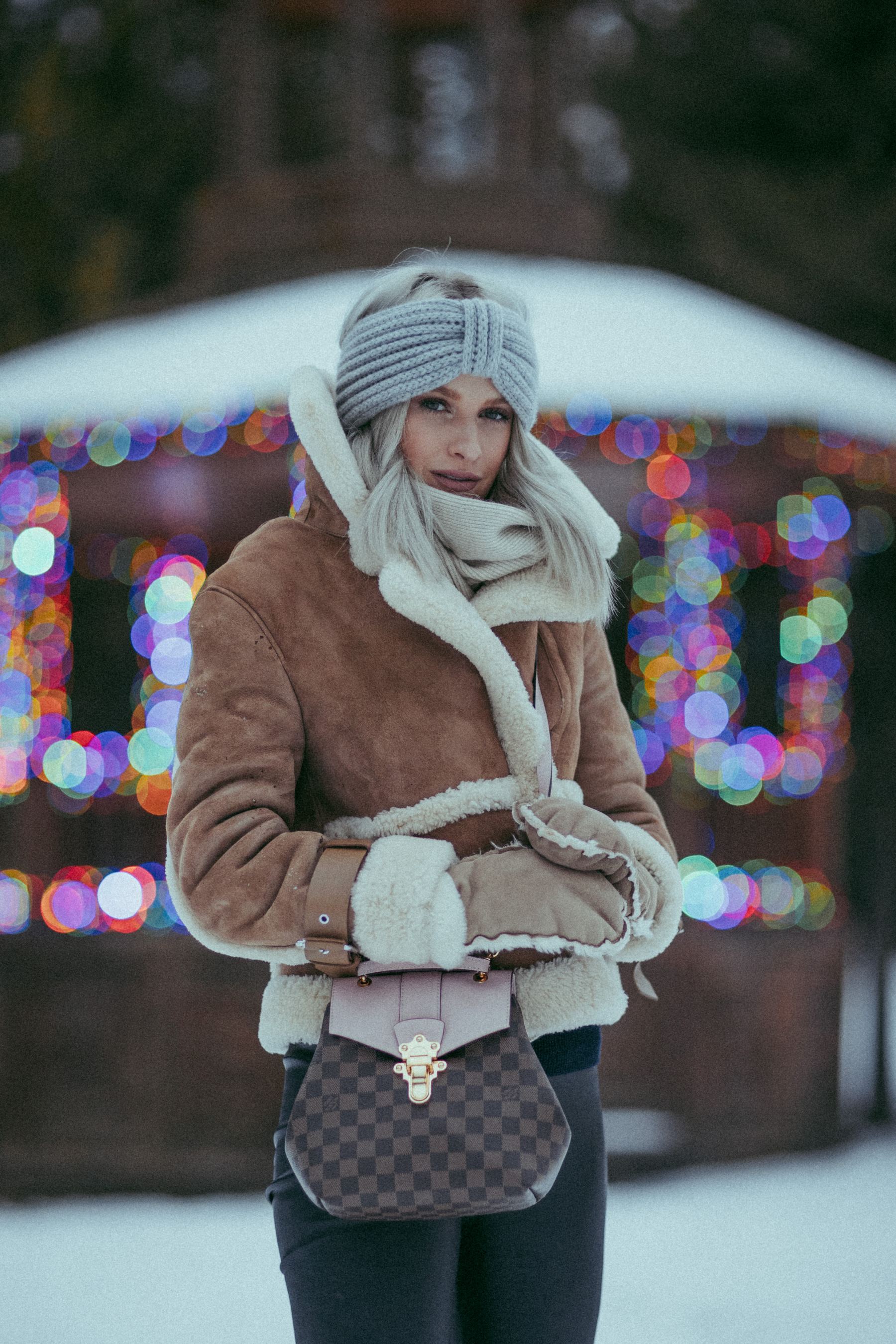 And last but certainly not least, the Northstar resort at the Ritz-Carlton in Lake Tahoe. The snow in Lake Tahoe is by far the best snow I have ever skied on and the slopes themselves are just beautiful to experience. The Ritz-Carlton is another ski in/ski out hotel and to say the slopes are close would be an understatement. You can enjoy a warm drink by the fire-pit in the courtyard of the hotel, pop your skis on and you're on the slopes ready to ski down to the lifts. If you want an easy ski experience in terms of everything being close together and also wonderful hospitality in a very luxurious alpine setting, this has to be at the top of your list. There are restaurants and shops just a short cable car away and if you don't want to venture that short distance from the hotel, there's so much to do (and eat!) in the hotel itself you won't be missing out. The food at the hotel is excellent and I actually loved staying in most nights and keeping warm by the huge fires with a G&T or 2.
You can also check out more images from The Little Nell here along with some of my ski style must haves. 
Sign up here for a weekly catch up of everything Inthefrow