02.11.2018
A Full Face of
NARS Favourites
It's not often you love a beauty brand so much that every new launch gets you excited, but in NARS I have definitely found that. It doesn't matter whether it's the name, the packaging or the pay off, a new NARS product can always makes me swoon.
While in New York for fashion week I got the chance to play around backstage at a couple of the shows that had teamed up with NARS for their runway looks, and it reminded me of not only some old favourites but of just how much makeup from the brand I adore. The Soft Matte concealer, the Radiant Longwear foundation, the Climax mascara and the Powermatte lip pigments to name a few but there are truly so many more.
I was feeling the love so much in fact, I continued using/experimenting with the brand all week and found a simple everyday look that I rocked on most show days. And beyond that, I wore it alongside this amazing look from the Self Portrait SS19 show - a match made in heaven!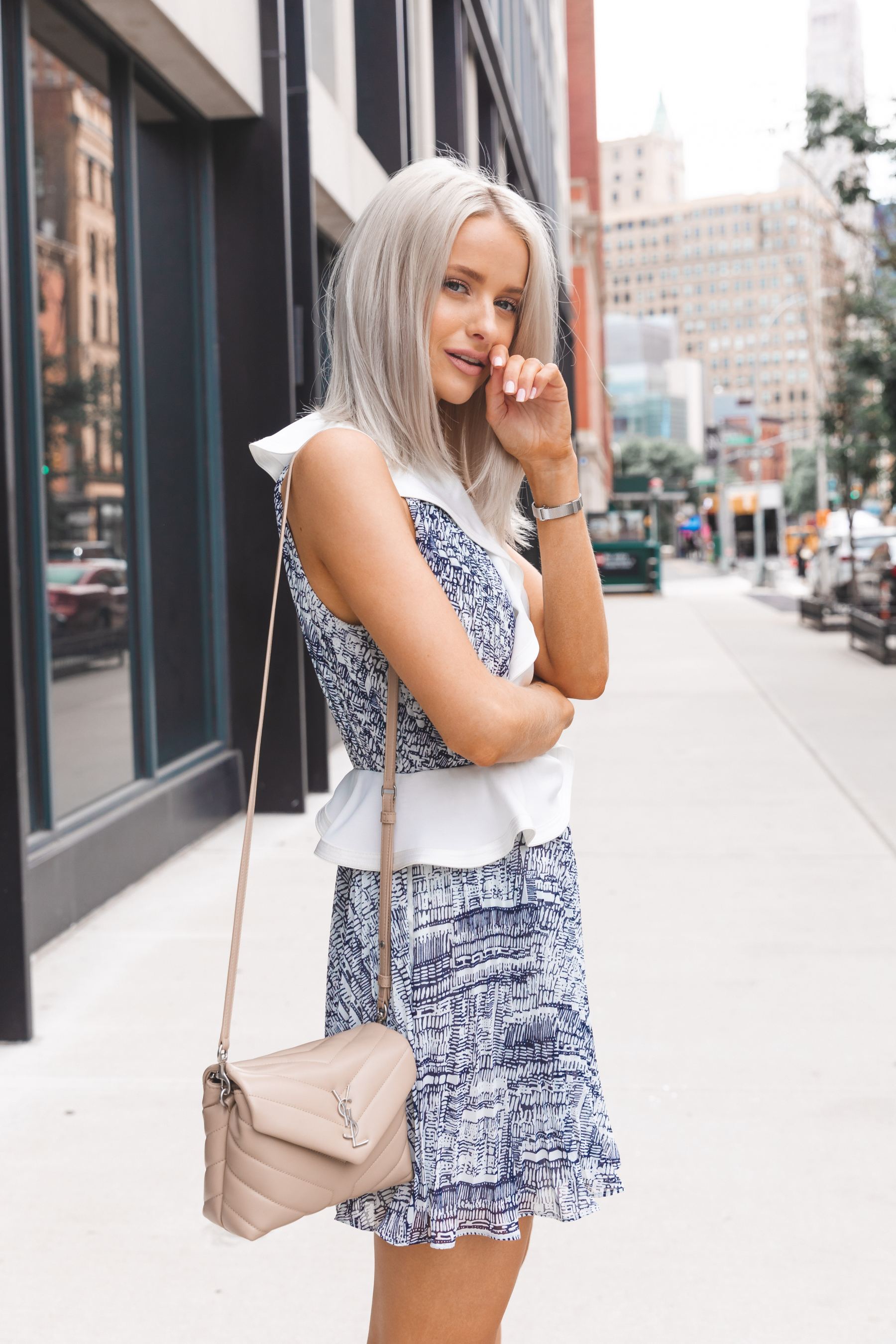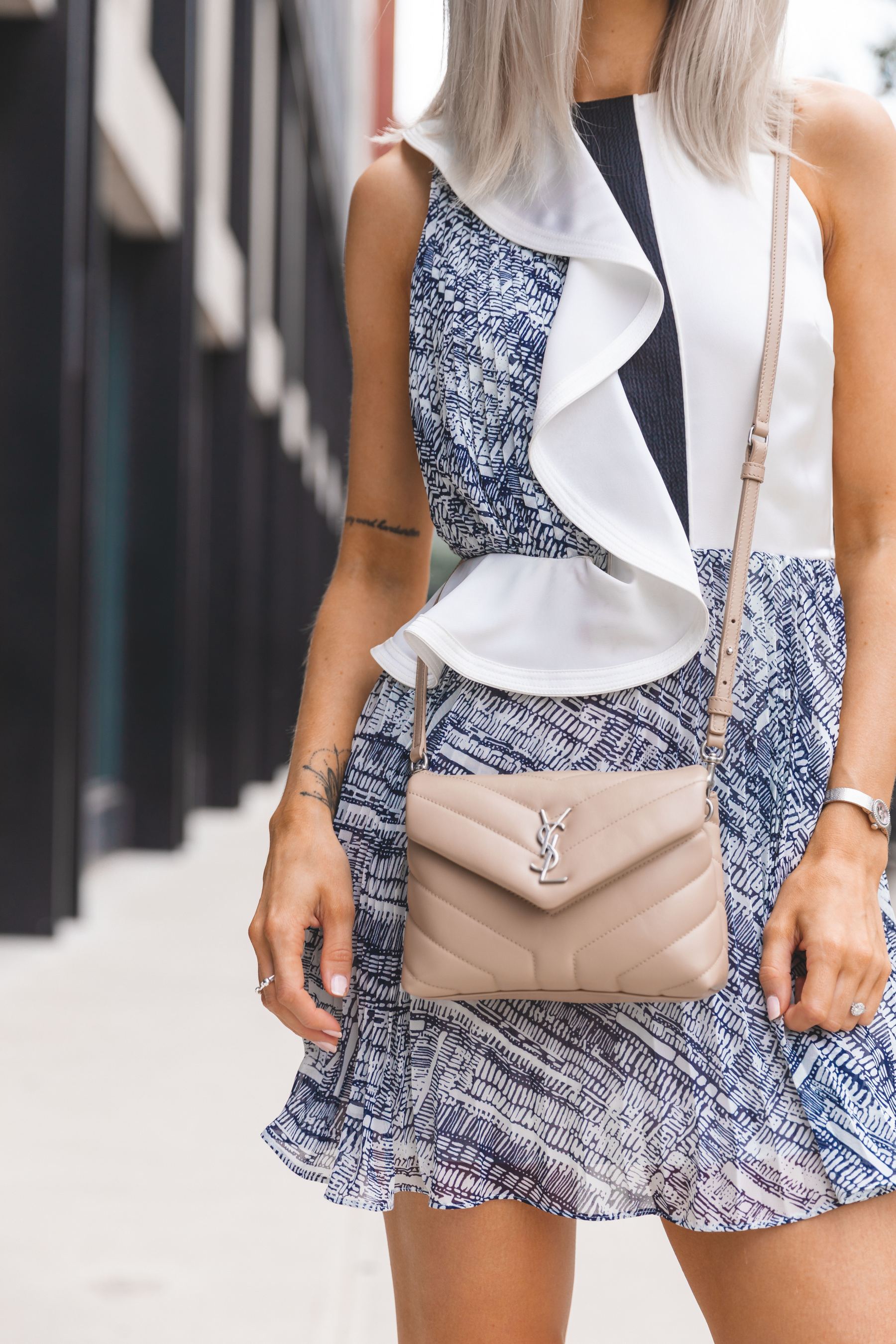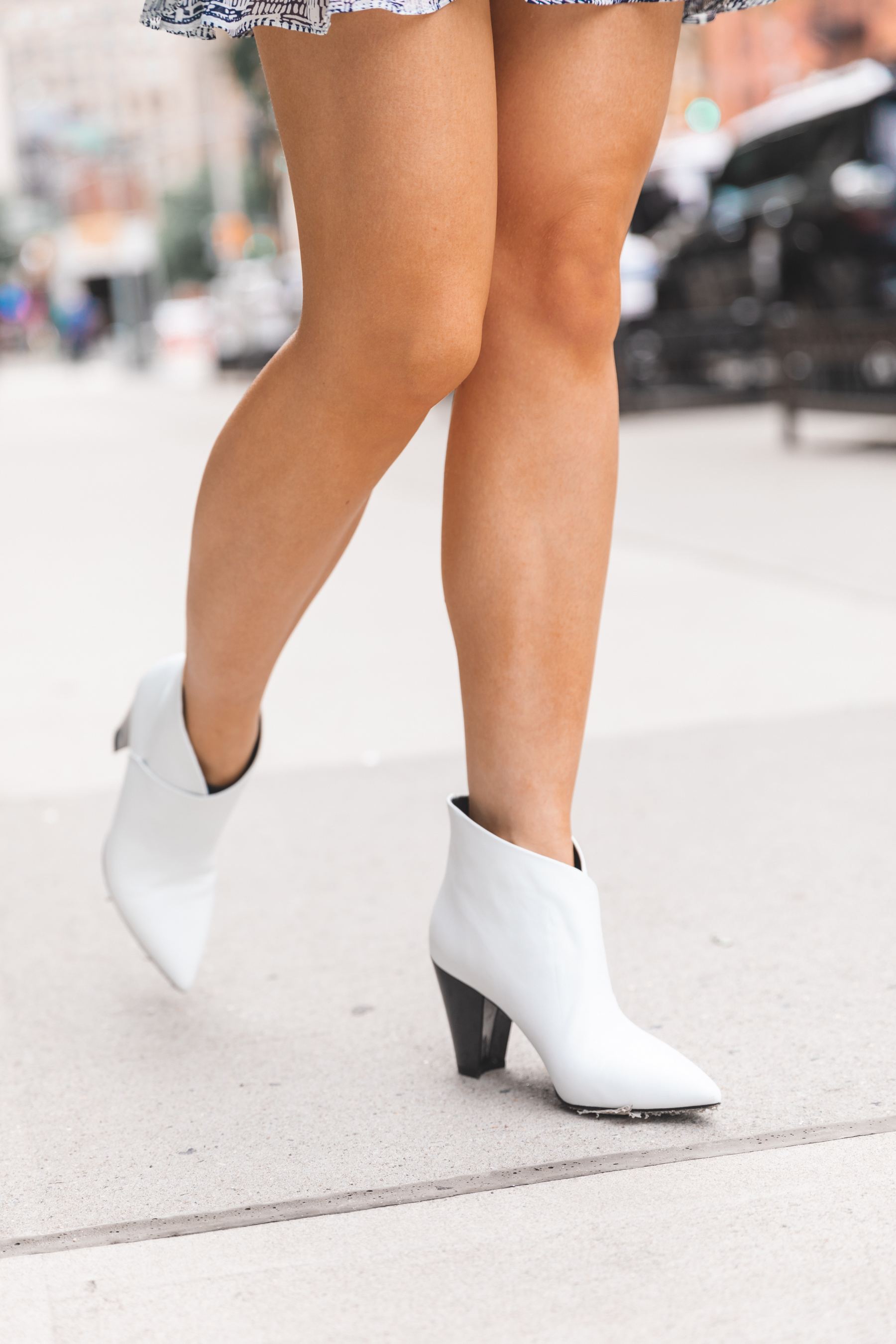 THE FULL FACE OF NARS
NARS are one of the very few brands that I can easily create a full face look from without compromising on any of the pieces I can choose. From complexion to eyes and from adding dimension to that perfect glow, there's more than one 'go to' product in every category that I adore. A glowy base with great coverage, a bronzed contour to add warmth and a smokey eye suitable for any occasion with warm Autumnal hues of gold and brown was my chosen look for the week. It takes about 10-15 minutes to perfect on any given day - faster if you're a dab hand with a beauty blender! Here's everything I used for this look and why I love certain products so much.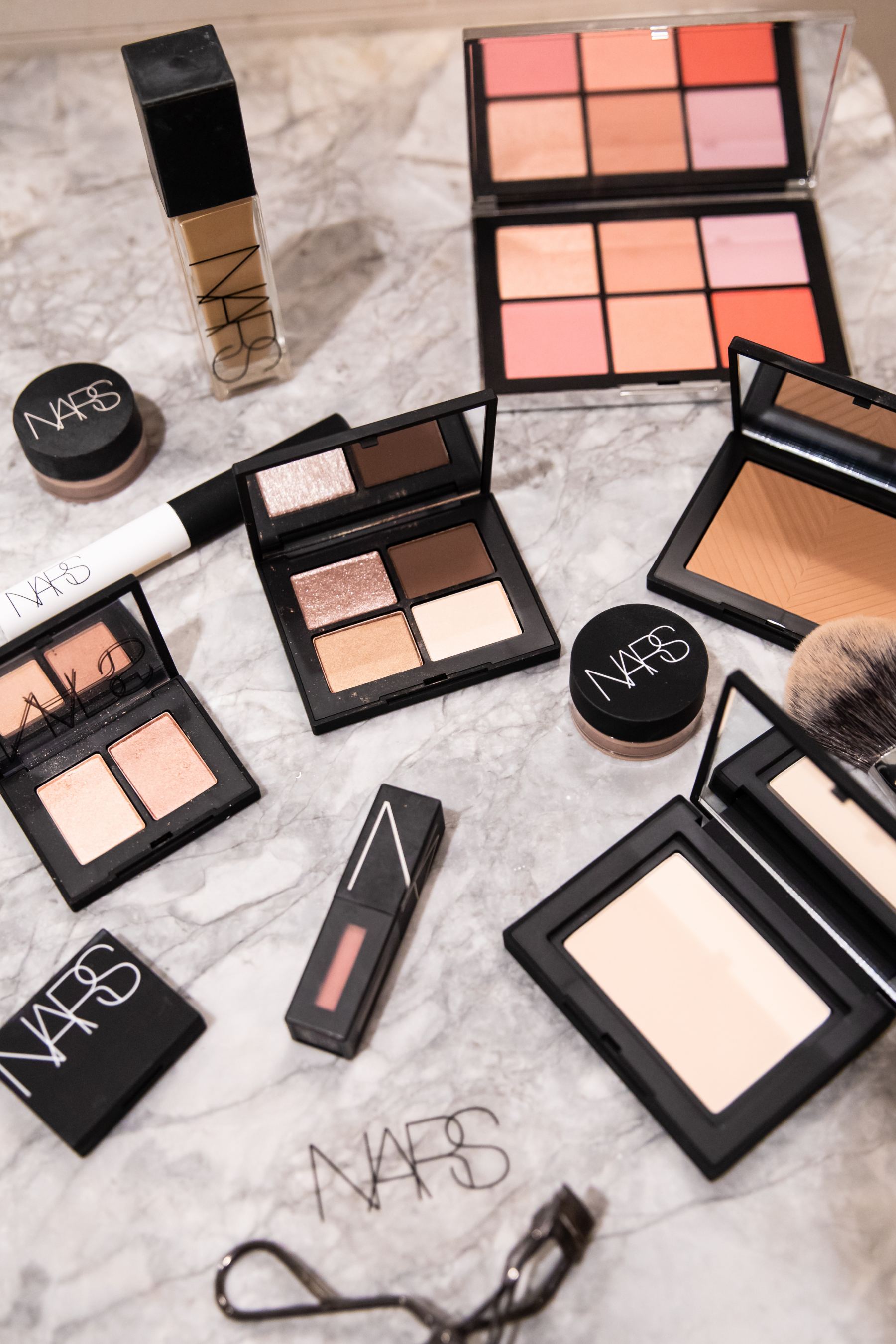 THE BASE
NARS foundations are some of the favourites in my collection. Both Sheer Glow and Radiant Longwear are 2 of the best on the market for dewy glows with great coverage while still feeling like your skin has the ability to breathe. Not 'cakey', easy to blend and as the brand always gets right, a lovely natural finish. This look was using the Radiant Longwear foundation in Fiji and for reference I use the shade Deauville in Sheer Glow. Concealer of course is my one and only Soft Matte concealer in Cannelle - what else? Warm this up with your finger and press under the eyes for brilliant coverage without the heaviness. As for adding definition to the face the Laguna Bronzer is an OG favourite of mine and when you want something a little more subtle that blends just as beautifully, the Diffusing Bronzer in Laguna is what I used for this look. Teamed with the Light Reflecting setting powder to take away natural oils without losing the glow and then one of the Wanted Blush palettes (This is number 1 but number 2 is equally as beautiful) brushed onto the apples of the cheeks.
THE EYES
I used to always wear a subtle smokey eye, quite often with a black liner on the lid and most often in shades of purple. Recently I've taken to a much more paired down look and have been satisfied with a wash of bronzer to add some dimension or nothing at all to keep my look completely fresh faced. When I was in the Nars store in New York the wonderful Eva Fitzsimmons used some smokey browns on my lids to enhance my usual wash of bronzer and I've been copying her choices ever since! The Eyeshadow Quad in Mohave and the Eyeshadow Duo in Hammamet are the perfect combination for a warm eye look that you can blend out to soft edges and take under the eyes easily too. And of course the whole look was finished off with the one and only Climax mascara.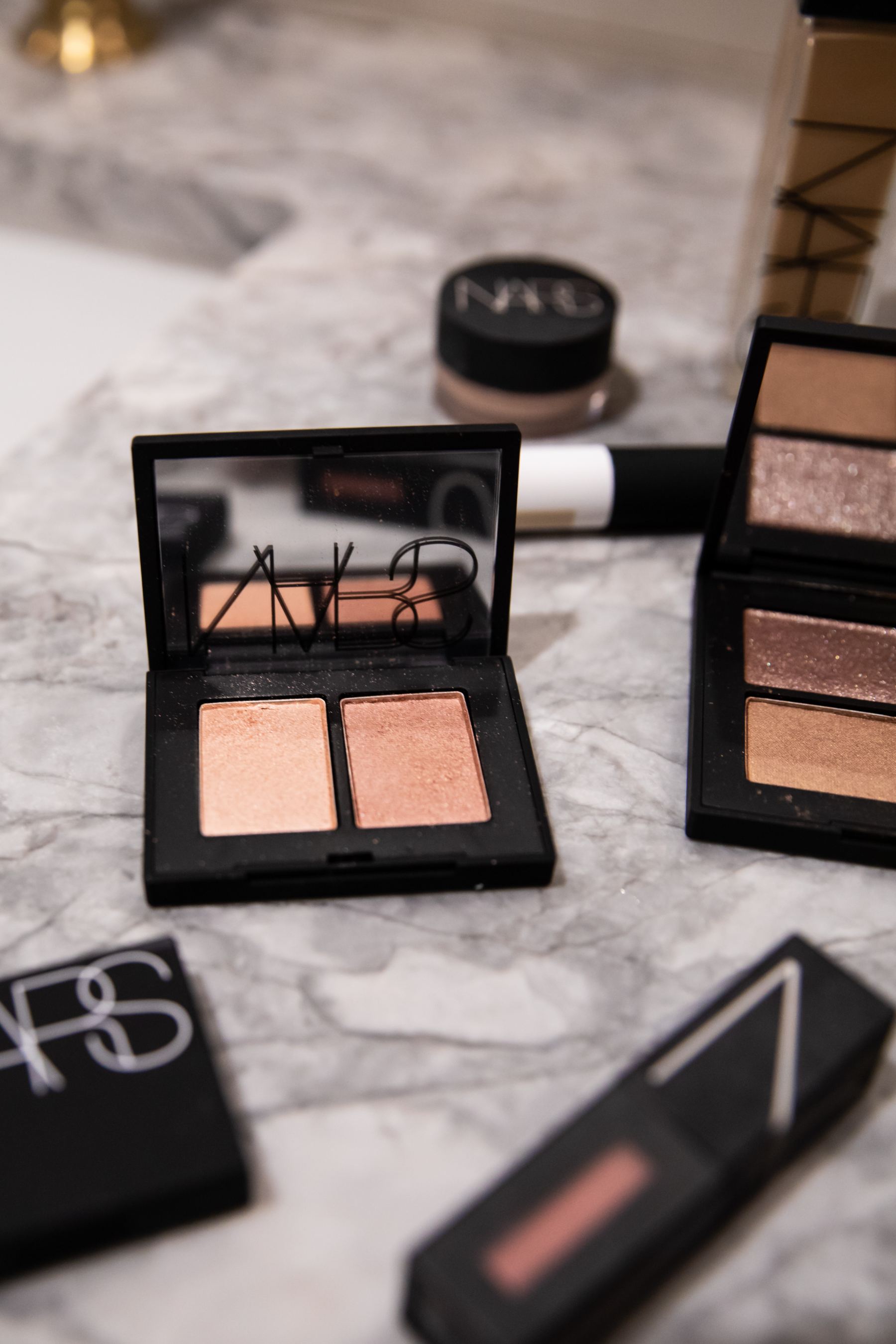 THE LIPS
Whenever a new NARS lip product appears in my PO box I cannot contain my excitement. From the original Lipsticks that leave your lips feeling soft and hydrated (Cruising is by far my favourite shade), the Velvet Lip Glides for a little colour (I love the 'goes with everything' shade unlaced) and my newest discovery from my trip to Ibiza this Summer - the Powermatte Lip Pigment in Le Freak. The Powermattes have a precision applicator,  meaning you don't need to use a liner with the product. And the pay off is a wonderful matte finish that doesn't leave your lips too dry - perfection and the recent favourite lip product in my handbag.
Sign up here for a weekly catch up of everything Inthefrow